Arkansas Disability Statistics 2023: Facts about Disability in Arkansas reflect the current socio-economic condition of the state.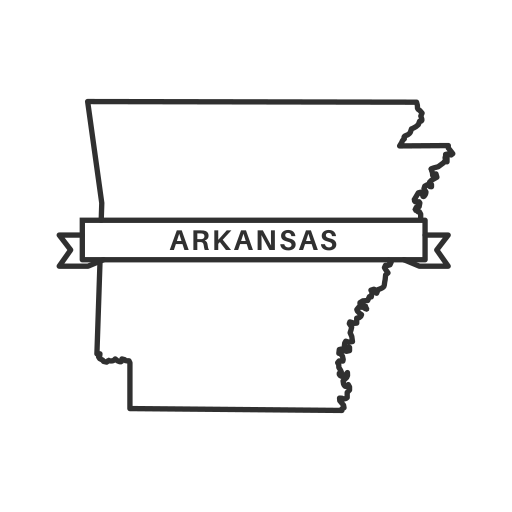 LLCBuddy editorial team did hours of research, collected all important statistics on Arkansas Disability, and shared those on this page. Our editorial team proofread these to make the data as accurate as possible. We believe you don't need to check any other resources on the web for the same. You should get everything here only 🙂
Are you planning to start an Arkansas LLC business in 2023? Maybe for educational purposes, business research, or personal curiosity, whatever it is – it's always a good idea to gather more information.
How much of an impact will Arkansas Disability Statistics have on your day-to-day? or the day-to-day of your LLC Business? How much does it matter directly or indirectly? You should get answers to all your questions here.
Please read the page carefully and don't miss any word.
On this page, you'll learn about the following:
Top Arkansas Disability Statistics 2023
☰ Use "CTRL+F" to quickly find statistics. There are total 21 Arkansas Disability Statistics on this page 🙂
---
Arkansas Disability "Latest" Statistics
According to data, in 2016, over one-third of all state and federal convicts (38%) had at least one impairment.[1]
According to state data, cognitive impairments were the most often reported form of disability among both state and federal convicts (23%), followed by ambulatory (12%) and eyesight (11%).[1]
According to health statistics, the obesity rate among Arkansans with developmental impairments is 64.7%, compared to 25.5% in the general population.[2]
When compared to the general population (6.7%), Arkansans with developmental impairments have exceptionally high rates of depression (52.3%), according to health statistics.[2]
24.4% of the general population in Arkansas has high blood pressure, but 48.2% of people with developmental impairments have been informed they had high blood pressure.[2]
Arthritis affects 39.5% of Arkansans with developmental impairments but just 21.8% of Arkansans who do not have disabilities, according to data from state statistics.[2]
In 2017, the overall proportion (prevalence rate) of individuals of all ages with disabilities in Arkansas was 18%.[3]
In 2017, 530,900 of AR's 2,954,800 people of all ages reported one or more impairments.[3]
In 2017, the total proportion (prevalence rate) of children aged 0 to 4 with a visual and/or hearing handicap in Arkansas was 1%.[3]
In other words, 1,900 of AR's 185,400 children aged 0 to 4 reported one or more impairments in 2017.[3]
In 2017, 0.7 percent of AR residents claimed a vision impairment.[3]
In 2017, 35,600 of the 443,700 AR residents aged 5 to 15 reported having one or more impairments.[3]
The highest incidence percentage in AR in 2017 was 6.2 percent for "Cognitive Disability," one of the five categories of disabilities* defined in the ACS.[3]
In 2017, the total proportion (prevalence rate) of children aged 5 to 15 with a disability in AR was 8%.[3]
In 2017, the overall proportion (prevalence rate) of persons aged 16 to 20 with a handicap in AR was 9.2 percent.[3]
19,200 of the 207,800 AR residents aged 16 to 20 reported one or more impairments in 2017.[3]
In 2017, 270,000 of the 1,637,300 people aged 21 to 64 reported one or more impairments.[3]
In December 2004, there were 6,987,845 recipients of federally managed SSI payments in Arkansas: 1,211,167 were elderly and 5,776,678 were handicapped or blind.[4]
In December 2004, 87,928 people in Arkansas received federally administered SSI payments, including 10,390 seniors and 77,538 handicapped and blind people.[4]
The total number of people in Arkansas receiving a Social Security benefit, a federally managed SSI payment, or both in December 2004 was 596,795.[4]
In 2003, an estimated 1.43 million Arkansas citizens were employed in jobs covered by the Medicare program.[4]
Also Read
How Useful is Arkansas Disability
Disability is an issue that affects millions of people worldwide. Thankfully, governments have recognized the need to support individuals with disabilities, including the state of Arkansas in the United States. Arkansas Disability is an important program that aims to provide assistance and resources for those living with disabilities in the state. However, whether it is truly useful remains a subject of debate.

First and foremost, it is crucial to acknowledge the significance of any program that aims to support people with disabilities. Often, individuals with disabilities face unique challenges in their day-to-day lives, and it is the responsibility of the government to step in and offer a helping hand. In this regard, Arkansas Disability seems to be on the right track, as it aims to improve the quality of life and promote inclusivity.

One of the ways Arkansas Disability provides support is through financial assistance. Although specifics will be omitted in this comment, it is important to mention that this program assists disabled individuals in meeting their basic needs. This can include access to healthcare, nutritious food, and safe housing. By offering financial assistance, Arkansas Disability enables people with disabilities to lead somewhat normal lives, free from constant concerns about their wellbeing and survival.

Furthermore, Arkansas Disability also focuses on empowering individuals to reach their true potential. The program recognizes that people with disabilities have much to offer society and aims to provide necessary tools and resources for skills development and employment opportunities. By doing so, Arkansas Disability encourages individuals to live meaningful lives, contribute to society, and foster a sense of independence and self-worth.

Moreover, the program also emphasizes the importance of access and accommodation. Individuals with disabilities often face physical and societal barriers that impede their ability to navigate and participate in various aspects of life. Arkansas Disability strives to eliminate these barriers by implementing policies and guidelines that promote accessibility in public spaces, transportation, education, and work settings. By doing so, they are not only enriching the lives of individuals with disabilities but also fostering a more inclusive society as a whole.

However, despite its positive intentions, there are some critics who believe that Arkansas Disability falls short in certain areas. Some skeptics argue that the program could further enhance its impact by implementing more comprehensive training and guidance for employers and businesses on how to accommodate disabled individuals effectively. They believe that this would bridge the gap between intentions and practical implementation in the employment sector.

Furthermore, others argue for greater investment in disability-focused research, advocacy, and educational campaigns. According to them, by expanding their efforts beyond just financial assistance and accessibility measures, Arkansas Disability could create a more thorough and comprehensive network of support for individuals with disabilities. This proposed expansion would not only benefit disabled individuals directly but also influence public perception and understanding of disability-related issues.

In conclusion, Arkansas Disability serves as a crucial and fundamental program in supporting individuals living with disabilities in the state. Through financial assistance, empowerment programs, and accessibility initiatives, it aims to enhance the lives of disabled individuals and foster inclusion. However, it must be acknowledged that there is always room for improvement. By addressing the concerns raised by critics, like providing more comprehensive guidance for employers and investing in extended research and advocacy, Arkansas Disability could become even more effective in its mission to support this valuable segment of society.
Reference
---
ojp –

https://bjs.ojp.gov/library/publications/disabilities-reported-prisoners-survey-prison-inmates-2016

uark –

https://uofapartners.uark.edu/projects/disability-health/health-statistics-for-arkansans-with-disabilities/

disabilitystatistics –

https://www.disabilitystatistics.org/reports/2017/English/HTML/report2017.cfm?fips=2005000&html_year=2017&su

ssa –

https://www.ssa.gov/policy/docs/factsheets/state_stats/2004/ar.html