Idaho Diversity Statistics 2023: Facts about Diversity in Idaho reflect the current socio-economic condition of the state.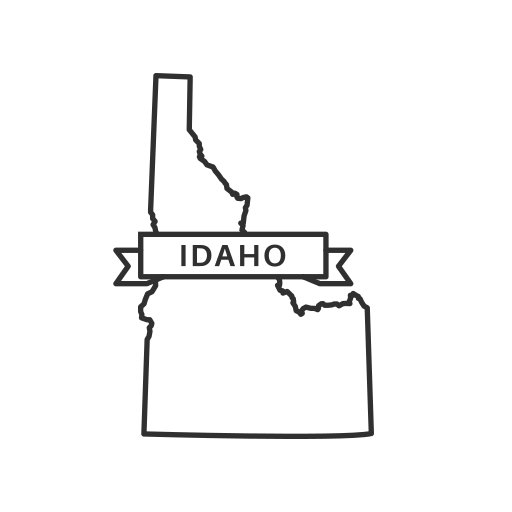 LLCBuddy editorial team did hours of research, collected all important statistics on Idaho Diversity, and shared those on this page. Our editorial team proofread these to make the data as accurate as possible. We believe you don't need to check any other resources on the web for the same. You should get everything here only 🙂
Are you planning to start an Idaho LLC business in 2023? Maybe for educational purposes, business research, or personal curiosity, whatever it is – it's always a good idea to gather more information.
How much of an impact will Idaho Diversity Statistics have on your day-to-day? or the day-to-day of your LLC Business? How much does it matter directly or indirectly? You should get answers to all your questions here.
Please read the page carefully and don't miss any word.
On this page, you'll learn about the following:
Top Idaho Diversity Statistics 2023
☰ Use "CTRL+F" to quickly find statistics. There are total 10 Idaho Diversity Statistics on this page 🙂
---
Idaho Diversity "Latest" Statistics
Few Idaho counties had major population declines, with Butte County seeing the largest fall of more than 14%.[1]
The proportion of Hispanic and Latino people in the population increased the greatest between 2010 and 2020, rising by two percentage points to 13.3%.[2]
In 2020, residents in Idaho who were born outside the country accounted for 103k people, which is 5.88% of the state population.[3]
Other counties' populations, like Clark County and Custer County, dropped by 10.11% and 6.26%, respectively.[1]
The highest decline was in the white non-Hispanic population, which fell by three percentage points to 81.1%.[2]
Idaho's population increased by 2.13% in 2020, while its median household income increased by 5.61%.[3]
While 10.80% speak other languages in Idaho, 89.20% of residents communicate only in English.[1]
Ada County reported the largest population growth of 118,562 more residents in Idaho.[2]
With a population increase of 60.8% between 2010 and 2020, the 65+ age group had the largest growth.[2]
Out of the 1.75 million population in Idaho, 96.6% are U.S. citizens.[3]
Also Read
How Useful is Idaho Diversity
First and foremost, diversity is about more than just skin color or ethnic background; it encompasses a multitude of dimensions such as religion, nationality, socioeconomic status, and life experiences. Idaho, like any other place, can benefit enormously from embracing and celebrating the richness that comes from a diverse community.

One compelling argument for the usefulness of diversity in Idaho is the exposure to different perspectives and ideas it offers. When people from diverse backgrounds come together, they bring with them unique worldviews and ways of thinking. This diversity of thought can spark innovation, encourage outside-the-box problem-solving, and lead to more creative and effective solutions. In an ever-changing world, the ability to adapt and find fresh perspectives is not only useful, but also necessary for the future success of any community.

Additionally, diversity brings forth a greater understanding and appreciation of different cultures and traditions. Experiencing and engaging with various cultural practices can foster tolerance, increase empathy, and reduce prejudice. Idahoans who are open to this type of intercultural exchange can develop a profound respect for others' differences, fostering a more inclusive and welcoming environment for all. Such an environment has the power to enhance cooperation, strengthen social bonds, and promote a sense of unity within the community.

Furthermore, diversity can drive economic growth by attracting a talented and diverse workforce. Employers today understand the value of a diverse team when it comes to problem-solving and decision-making. By creating an inclusive environment and embracing individuals from different backgrounds, Idaho can position itself as an attractive destination for a wide range of professionals. In turn, this can contribute to economic vitality, bringing new skills, expertise, and diverse viewpoints that can help industries and businesses thrive in the state.

Finally, a diverse community is better prepared to tackle the challenges and complexities of modern society. From shifting demographics to global challenges like climate change, communities need to be adaptable and diverse in order to respond effectively. The more perspectives and experiences that are brought to the table, the more robust and resilient a community's response will be to these intricate issues. Whether it's finding environmentally sustainable solutions or addressing social inequalities, diversity allows for a more holistic understanding of problems and paves the way for comprehensive action.

In conclusion, while it might be tempting to question the usefulness of diversity in a state like Idaho, it is crucial to recognize its immense value. From nurturing innovation and cultural appreciation to encouraging economic growth and providing adaptive responses to complex challenges, diversity enriches communities in countless ways. Whether it is in Boise or a small rural town, Idaho can greatly benefit from embracing diversity and fostering an inclusive environment. It is only by doing so that Idaho can position itself as a forward-thinking, vibrant, and compassionate state ready to face whatever the future may hold.
Reference
---
worldpopulationreview –

https://worldpopulationreview.com/states/idaho-population

usafacts –

https://usafacts.org/data/topics/people-society/population-and-demographics/our-changing-population/state/idaho

datausa –

https://datausa.io/profile/geo/idaho