At LLCBuddy, we don't just offer information; we provide a curated experience backed by extensive research and expertise. Led by Steve Goldstein, a seasoned expert in the LLC formation sector, our platform is built on years of hands-on experience and a deep understanding of the nuances involved in establishing and running an LLC. We've navigated the intricacies of the industry, sifted through the complexities, and packaged our knowledge into a comprehensive, user-friendly guide. Our commitment is to empower you with reliable, up-to-date, and actionable insights, ensuring you make informed decisions. With LLCBuddy, you're not just getting a tutorial; you're gaining a trustworthy partner for your entrepreneurial journey.
Kentucky Debt Statistics 2023: Facts about Debt in Kentucky reflect the current socio-economic condition of the state.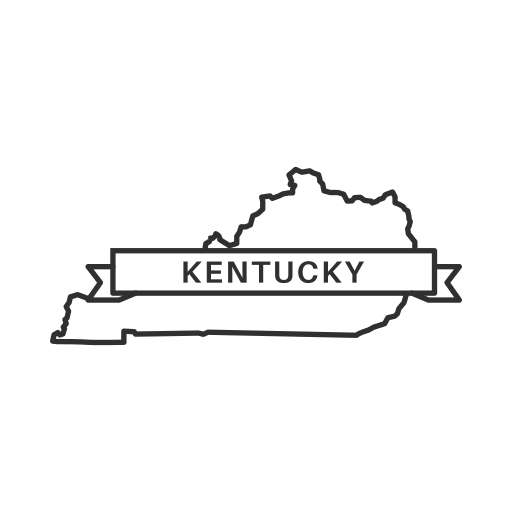 LLCBuddy editorial team did hours of research, collected all important statistics on Kentucky Debt, and shared those on this page. Our editorial team proofread these to make the data as accurate as possible. We believe you don't need to check any other resources on the web for the same. You should get everything here only 🙂
Are you planning to start a Kentucky LLC business in 2023? Maybe for educational purposes, business research, or personal curiosity, whatever it is – it's always a good idea to gather more information.
How much of an impact will Kentucky Debt Statistics have on your day-to-day? or the day-to-day of your LLC Business? How much does it matter directly or indirectly? You should get answers to all your questions here.
Please read the page carefully and don't miss any word.
On this page, you'll learn about the following:
Top Kentucky Debt Statistics 2023
☰ Use "CTRL+F" to quickly find statistics. There are total 21 Kentucky Debt Statistics on this page 🙂
---
Kentucky Debt "Latest" Statistics
According to LendEDU's fifth annual Student Loan Debt by School by State Report, the average student loan debt per borrower figure in Kentucky was $29,523.[1]
Kentucky was towards the bottom of the pack for that measure with over 60% of its college graduates from the class of 2019 having some debt from student loans.[1]
According to KyPolicy, income driven repayment plans with a monthly payment ceiling of 10% or 15% of the borrower's gross or discretionary income are currently in place for 20% of Kentucky borrowers, who are responsible for paying down 32% of the debt.[2]
In Berea College, 49% of 2018-2019 graduates had zero student loan debt.[2]
The median debt of all 2018-2019 graduates in Berea College was $305, compared to an average nationwide debt of $29,200.[2]
60% of Kentucky's college graduates from the Class of 2019 had some amount of student loan debt upon receiving their diploma.[1]
In 2021, the average Kentuckian has a $34,910 debt.[1]
According to the Department of Numbers, Kentucky's median household income is just $52,295, $13,475 lower than the national median household income.[1]
According to InCharge, Kentucky has the fifth-lowest amount of mortgage debt in the nation at $126,310 on average.[1]
The average Kentucky resident owed $32,500 in student debt in 2020.[1]
Kentucky has one of the lowest automobile debt ratios in the nation with an average auto loan debt of $4,120.[1]
For 2019, the conforming loan limit across Kentucky is $484,350, according to Lending Tree.[3]
According to USN, in terms of education in Kentucky, the national average debt at graduation is almost $28,996.[3]
Kentucky Debt "Other" Statistics
According to KyPolicy, when federal student loans were disaggregated by race, black students had a larger proportion of recipients who made less than $30,000 than any other race or ethnicity.[2]
If the federal government forgives $10,000 in student loan debt, 209,400 Kentuckians, or 34% of Kentucky borrowers, will have their loans (a total of $1.09 billion) forgiven entirely, according to KyPolicy.[2]
More than 125,000 Kentucky residents owe more than $50,000 in federal student loan debt.[2]
The student debt crisis has been garnering increased attention recently, with calls for the federal government to forgive between $10,000 and $50,000 in student debt.[2]
According to Team Kentucky, selling farmers who complete an eligible sale may qualify for a tax credit up to 5% of the purchase price of qualifying agricultural assets, subject to caps of $25,000 per calendar year and $100,000 lifetime.[2]
The average debt across the U.S. was over $5,000.[2]
People who currently had a debt that was at least 30 days past due would have to pay over $2,250 on average just to become current on those debts.[2]
According to Pew, research on debt collection lawsuits from 2010 to 2019 has shown that less than 10% of defendants have counsel, compared with nearly all plaintiffs.[4]
Also Read
Reference
---
courier-journal –

https://www.courier-journal.com/story/opinion/2020/11/13/kentucky-student-loan-debt-how-to-reverse-states-problems/6214924002/

kypolicy –

https://kypolicy.org/student-debt-forgiveness-would-benefit-hundreds-of-thousands-of-kentuckians-help-with-economic-recovery-and-improve-race-equity/

lendingtree –

https://www.lendingtree.com/debt-relief/kentucky/

pewtrusts –

https://www.pewtrusts.org/en/research-and-analysis/reports/2020/05/how-debt-collectors-are-transforming-the-business-of-state-courts