At LLCBuddy, we don't just offer information; we provide a curated experience backed by extensive research and expertise. Led by Steve Goldstein, a seasoned expert in the LLC formation sector, our platform is built on years of hands-on experience and a deep understanding of the nuances involved in establishing and running an LLC. We've navigated the intricacies of the industry, sifted through the complexities, and packaged our knowledge into a comprehensive, user-friendly guide. Our commitment is to empower you with reliable, up-to-date, and actionable insights, ensuring you make informed decisions. With LLCBuddy, you're not just getting a tutorial; you're gaining a trustworthy partner for your entrepreneurial journey.
Minnesota Child Abuse Statistics 2023: Facts about Child Abuse in Minnesota reflect the current socio-economic condition of the state.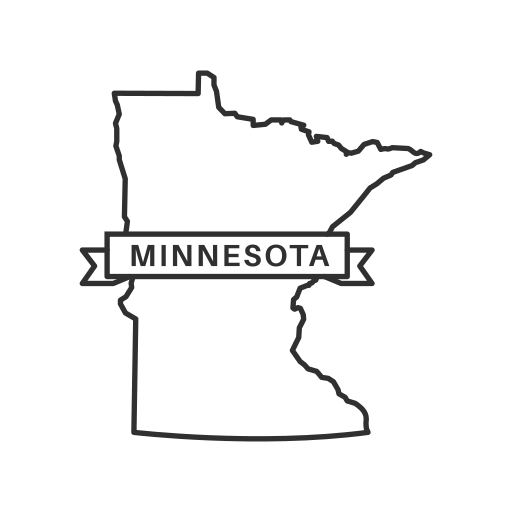 LLCBuddy editorial team did hours of research, collected all important statistics on Minnesota Child Abuse, and shared those on this page. Our editorial team proofread these to make the data as accurate as possible. We believe you don't need to check any other resources on the web for the same. You should get everything here only 🙂
Are you planning to start a Minnesota LLC business in 2023? Maybe for educational purposes, business research, or personal curiosity, whatever it is – it's always a good idea to gather more information.
How much of an impact will Minnesota Child Abuse Statistics have on your day-to-day? or the day-to-day of your LLC Business? How much does it matter directly or indirectly? You should get answers to all your questions here.
Please read the page carefully and don't miss any words.
On this page, you'll learn about the following:
Top Minnesota Child Abuse Statistics 2023
☰ Use "CTRL+F" to quickly find statistics. There are total 14 Minnesota Child Abuse Statistics on this page 🙂
---
Minnesota Child Abuse "Latest" Statistics
There are now more than 60 million survivors of child sex abuse in America, according to the U.S Department of Health and Human Services.[1]
Physicians in Massasuchetts are most concerned about protecting older children while Minnesota is reporting a 71% decline in aid productivity.[2]
According to recent statistics from the Minnesota Department of Human Services, local child protection agencies received 22% fewer allegations of child abuse during the first 8 months of the epidemic than they did over the same time in 2019.[3]
As many as 90% of sexual abuse survivors never report their abuse to law enforcement and more than 30% will never report their abuse to any legal authorities to stop child sexual abuse.[1]
The data from cwoutcomes.acf.hhs.gov shows that 8.3% of children experience a recurrence of child abuse or neglect from 2016 – 2020.[4]
The data from cwoutcomes.acf.hhs.gov shows that 0.62% of children were maltreated while in foster care from 2016 – 2020 in Minnesota.[4]
Out of all child abuse types, neglect is the most common type of abuse in Minnesota with an average of 70.2% of children from 2016 to 2020 being neglected.[4]
Minnesota Child Abuse "Kid" Statistics
According to DHS statistics, there was a significant 27% drop in the number of kids taken from their families due to abuse and put in foster care, continuing a positive trend that started in 2019.[3]
Minnesota Child Abuse "Other" Statistics
Data from cmsac.org suggests that 15% of sexual assault and rape victims are under age 12.[1]
12.4% of the cases across our five-year observation period lack geographical data and are thus not included in the study concerning criminal punishment and violent injury in Minnesota.[5]
The majority of sexual assault statistics are based on information that has been reported to law enforcement, and many believe that these numbers are low since only 30% of sexual assaults are ever reported in Minnesota.[1]
Taking into account unreported rapes, only 6% of rapists are ever sentenced to a day in prison.[1]
There is only a 16.3% likelihood that the perpetrator of rape will wind up in jail, even in the 39% of incidents that are reported to the police.[1]
In a study of the relationship between non-prescripted medications and adolescents, it's shown that Ritalin/ADHD drugs accounted for 1.71% of all drug use, followed by opiate-based painkillers at 1.67%, tranquilizers at 0.92%, and stimulants with 0.75%.[6]
Also Read
Reference
---
cmsac –

https://cmsac.org/facts-and-statistics/

invisiblechildren –

https://www.invisiblechildren.org/2020/07/26/minnesota-child-protection-stories-statistics-covid-may-2020/

startribune –

https://www.startribune.com/minnesota-child-abuse-reports-plunge-during-coronavirus-pandemic-worrying-authorities/600009289/

hhs –

https://cwoutcomes.acf.hhs.gov/cwodatasite/pdf/minnesota.html

nih –

https://www.ncbi.nlm.nih.gov/pmc/articles/PMC7958430/

nih –

https://pubmed.ncbi.nlm.nih.gov/28088740/

mncompass –

https://www.mncompass.org/young-children-more-measures