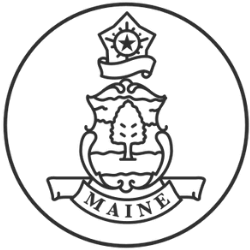 If you are forming a Maine LLC, then this page's content would be vital. As you learn how to start an LLC, you will realize that the bulk of your initial work and LLC cost comprises filing Maine articles of organization, which we will elaborate on this page.
On this page, you'll learn about the following:
What is Articles of Organization?
Articles of Organization, also known as an LLC certificate or Articles of Organization in some states, is a document filed with the secretary of state to form an LLC.
Each state has a different requirement to fill out a form. Articles of Organization usually include the following:
The name of the LLC,
the effective date of the LLC,
the company's principal office,
the business purpose,
the duration of the business,
a copy of the LLC's name registration certificate, and
the name and address of the registered agent, organizers, and
at least one member of the company.
You can file Articles of Organization online, by mail, or in person.
Note that the certification of formation is a legal requirement, not to mention, the core of your LLC formation. It even makes up the bulk of your Maine LLC cost. Without it, you have no LLC. So, take the time to complete and file this certificate.
How to File Maine Articles of Organization
These are the simple steps to follow in filing Articles of Organization in Maine.
Step 1: Find Forms Online
Go to the Maine Secretary of State to download the articles of organization form for your LLC or to log into the online service.
Step 2: Fill Out Form
When filling out the form, you must have reserved an LLC name. Do a name search. Go to Maine LLC Name Search to check whether your chosen business name is available to use in this state.
You must attach a copy of your Name Reservation to your filled-out Articles of Organization form when filing. You also need to nominate a registered agent. Here are 3 of the best LLC services on our list.
Step 3: File Formation Certificates
File your formation certificate by mail by filling out a form and sending it to the Secretary of State Division of Corporations, UCC and Commissions, 101 State House Station, Augusta, ME 04333-0101.
Filing Certificate of Formation via Mail
Time needed: 5 minutes.
The Articles can be filed only via mail. The formation guide in the following steps will help you file for the articles of the organization, so read on and get the info.
Visit the Official Secretary of State of Maine Website

The Official Website of the Secretary of State of Maine provides information about the Forms and Fees requirements of Limited Liability Companies in the State of Maine.

Get The Limited Liability Company Certificate of Formation Form

Scroll down to the section "Limited Liability Companies (Title 31, Chapter 21). In this section, click on the link "MLLC-6" which contains the Certificate of Formation.

Certificate of Formation PDF Form

The link will navigate you to the Certificate of Formation Application PDF. Download the form. You can get the printed copy of the form and fill it in ink or you can download the form on your system and type in the details, print it, and sign.

Fill up the form

In the first part of the application form, you are required to specify the details about your LLC, such as LLC name, filing date, and designation as a low-profit LLC or a professional LLC.


Enter details of the Registered Agent

Followed by the next page where you must provide the details of your Registered Agent in the State of Maine, whether a Commercial Agent or a Noncommercial Agent, their street address and their consent to work as the registered agent for this LLC.

Fill Up The Contact Cover Letter

The next page contains the Filer Contact Cover Letter addressed to the Department of Secretary of State. Enter the required information such as Name of Entity – fill in the complete name of your LLC and it should match exactly with the name mentioned on the first page of your application form. In the 'Type of filing' section – write down "Certificate of Formation". In the 'total filing fee' section, you can mention the appropriate amount as follows:
– Non-expedited (normal Processing) fee is $175
– Expedited filing (24 hours) fee is $175 + $50
– Expedited filing (immediate service) is $175 + $100
After filling in your total fee, provide your contact information: your name, phone number, email address.


Finish Filling Up The Form

After completing all the information in the application form, sign the documents and write a check payable to the "Secretary of State".

Submit The Form

Submit your Complete documents and filing fee to the following address: Secretary of State Division of Corporations, UCC and Commissions 101 State House Station Augusta, ME 04333-0101
After approval, you will receive an approved copy of your Certificate of Formation in 5-7 business days during normal processing.
Where Can You Find Your Maine LLC Articles of Organization
For accessing Articles of Organization for Maine LLC, you can download the PDF from the Maine Secretary of State webiste. Maine does not have online filing options
Creating your own Maine LLC (Limited Liability Company) may seem like a daunting task, but with the right resources and guidance, it can be a straightforward and quick process. One crucial step in forming your Maine LLC is submitting your Articles of Organization to the Maine Secretary of State. This document outlines essential details about your company, such as its name, business purpose, key contact information, and more.

However, locating the correct forms and instructions for filing your Articles of Organization may be a challenge, especially if you're unfamiliar with Maine's business laws and regulations. One option is to hire a business attorney who can guide you through the process and help ensure your documents are accurate and complete. Alternatively, you can choose to file for your Maine LLC yourself and locate the necessary forms and information online.

If you decide to go the DIY (Do-It-Yourself) route, there are several resources that can help you find the necessary forms and instructions. The Maine Secretary of State website has all the forms available for downloading, along with detailed instructions for filling them out and submitting them. There are also numerous online document preparation services that can assist you with the filing process, but be wary of high fees and hidden costs.

Additionally, you may want to consult resources beyond the state government and the web. For instance, the Maine Small Business Development Center (SBDC) provides guidance and support to small business owners and entrepreneurs, including invaluable assistance on addressing complex formation issues and navigating the business formation process.

Another helpful tip when completing your Maine LLC documents is to search the Secretary of State's website for existing businesses with similar names or purposes. Doing this research can prevent potential conflicts or misunderstandings down the line and help distinguish your new business in the marketplace.

In conclusion, while locating your Maine LLC Articles of Organization may present some challenges, there are easy ways to find what you need. Whether you choose to work with an attorney, hire a document preparation service, use online resources, or consult with a business advisor, the key is to do your research and fully understand the necessary steps unique to Maine. With patience, time, and attention to detail, taking the necessary steps to file your Articles of Organization in Maine can be a hassle-free process, and the first step towards building and growing a successful business.
F.A.Qs
What are Articles of Organization?
An Article of Organization is a legal document that will officially make your LLC into existence. This document is needed specifically for Maine in forming an LLC business structure.
What information do the Articles of Organization application need?
The application form for the Articles of Organization needs to include the LLC name, date of establishment, the company's registered office, business purpose, how long the business will exist, and a copy of the LLC's name registration certificate.
What is the recommended method of filing Articles of Organization, online or by mail?
Filing by mail or in person is neither highly recommended nor required; waiting an extra week for your LLC to be approved isn't that bad. The LLC approval you send in will be returned by mail. Online filing, meanwhile, is more convenient as you won't have to stay in a queue.
In Conclusion
Articles of Organization or Certificate of Formation is the most important document for your Maine LLC. Before you submit/file the document make sure to provide proper and correct information about your company. If you have any questions, share that below in the comment section.