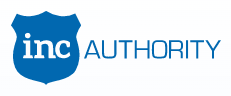 Inc Authority Review: Before I start digging into the Inc Authority Review, there is a question I asked myself. If I were to form a business, what would be the main thing I would consider first? My instant answer was 'budget'! How much do I have to bear to form an LLC if I use a professional hand? Wouldn't it be awesome if I got it for free!
Inc Authority provides it for free! You can form a Limited Liability Company without paying anything to them. However, you may have to bear the state filing fee to form an LLC. Also, based on states, these fees may have tax deductions which means you are forming an LLC at absolutely zero cost.
Generally, when you look for a business service, you look for the one that satisfies these major points,
Service quality
Customer satisfaction
Turnaround time
Price of the service
If the service providers meet these three criteria, that's the best-fitted one for you.
If you search for the best LLC services, you will probably get dozens of them. Unsurprisingly, everyone claims to be the best-fitted for your business. For me, Inc Authority can be a good option for many, especially for start-ups and small businesses. I have shared my findings to justify my statement here! I would really recommend anyone planning to start an LLC – Please read this review word by word. You might save yourself a lot of time and money!
Here, in this review, I have shared their price packages, turnaround time, and customer satisfaction (service quality). Besides, I have shared many other factors that can help you decide if Inc Authority is right for you.
Inc Authority Review: At a Glance
The Good👍
Free Registered Agent Service for a year
Outstanding Customer Reviews (Trustpilot)
Express Processing
Free of Cost Name Search
User-friendly Service
Reliable & devoted high-quality Customer Service
Longest Track Record
The Bad👎
Expensive Premium Packages
No pricing transparency
An additional cost of obtaining EIN
Not BBB accredited
No refund
Service Quality: 4.5/5
Turnaround Time: 4/5
Pricing: 5/5
Customer Feedback: 5/5
User Friendly: 4/5
---
Overall Rating: 4.5/5
Inc Authority: About The Company
Inc Authority is an online business formation service provider that offers free LLC formation. They like to call themselves the "Full-service business formation specialist." Along with free LLC formation, the company provides a "comprehensive list of start-up business services" that helps start-ups to grow their business.
Inc Authority may not be the biggest name in the industry, but it has a significant track record in forming businesses. Sites like Trustpilot and Google have impressive user reviews for Inc Authority. Established in 1989 and with a small team (approximately 25 employees) the company outsources some of its services, making its packages slightly more expensive than the other competitors. However, within the last 30+ years, they have managed to form 250K+ business entities. Comparing other services, like Zenbusiness, it provides LLC formation at $0. This company also offers other business-related services at a much lower price. The reason is they don't have to outsource any of the services, unlike Inc Authority.
Inc Authority has several packages including Entry, Starter, and customized packages. The entry package is the basic one that offers free LLC formation and free registered agent service for one year.
Note: If you find other reviews of the best LLC service, Inc Authority mostly stands in the Top 5 positions. The main reason for this is their Free LLC Service. Hence, it is more popular among start-ups and small businesses.
Packages Offered by Inc Authority
Inc Authority offers two types of packages. The basic one offers free LLC formation and free registered agent service for 1 year along with other basic services. The premium package offers more advanced services including an operating agreement drafting, obtaining EIN, and such.
Entry Package – Free LLC Formation
$0 + Additional State Fees may apply
As mentioned above, in this package you can set up your LLC for free. While forming your LLC, you may have to pay the state filing fees to the state government. However, in most states, these fees are tax-deductible. Hence, you will probably get a chance to set up your LLC at no cost at all. Besides, free LLC formation there are other services included in this package. They are:
Business name check
Registered Agent Service for 1 year (after that it costs $99/year)
Preparation and Filing
S-Election Form
Digital Storage
State & Federal Tax Planning Consultation
Business Credit and Funding Analysis
INC Care Support – email & phone
Entry Package Beneficiaries:
Small businesses should choose this Entry Package Bundle. It is cost-effective and easy. They can enjoy free LLC service as well as free registered agents for one year.
Starter Business Bundle
$399 + Additional State Fees may apply
Starter Business Bundle is the premium package Inc Authority offers. Along with the services offered under the Entry Bundle, there are some additional services included under this package. The additional services are listed below:
Business Name Availability Verification
Custom State Filed Articles
Operating Agreement/Bylaws
Record Book & Company Seal
Initial Meeting Minutes & Resolution
Ownership Certificate
Employment Identification Number (EIN) from IRS
Annual Compliance Notification
Website Domain + 5 email address
Tax Consultation (up to 1 hour)
INC Success Advisor
Starter Package Beneficiaries:
This plan is for mid-sized businesses with employees. Once you get an employee in your LLC you will have to obtain the EIN. Under this bundle, you can get EIN as well as other services. Any mid-sized business can opt for this plan to start their LLCs.
Business Executive Bundle
$499 + Additional State Fees (tax deduction may apply)
Business Executive Bundle offers additional services along with the services available under the Starter Bundle. Below are the additional services you will get in this package,
Business Credit & Evaluation
Business License Report
Website Domain
Tax Consultation with a tax professional (up to 1 hour)
INC Successor Advisor (1 Year)
Business Executive Bundle Beneficiaries
Mid-sized businesses that are in need of business credit and loans can opt for this bundle. For smaller businesses or start-ups this premium package might be a little expensive. As there isn't much of a difference between the Starter Bundle and the Business Executive Bundle majorly.
Tycoon Business Bundle
$799 + Additional State Fees may apply
Tycoon Business Bundle is the highest premium bundle Inc Authority offers to their customers. Under this bundle, they offer almost everything. Apart from all the services under Starter Bundle and Business Executive Bundle, Tycoon bundle has some more services. They are:
Express Processing
BizCredit Express

Business Credit Coach
Multi-tiered Credit Building System
Business Credit LaunchPad
Dun & Bradstreet Credit Bureau Registration
Business Tycoon Bundle Beneficiaries
Clearly, this package is for the biggies in the market. You are paying more to get additional services. Some of the services are not required when you are setting up a limited liability company. So, for some this bundle can be over-priced with useless services.
Note: Inc Authority outsources some of its premium services. It triggers the price of the services they offer. Some of these services are not required while forming an LLC. Hence, if you are purchasing a premium package, expect to get some unnecessary services as well.
Other Benefits (Services) Offered By Inc Authority
Inc Authority, like other competitors, offers an A-La-Carte menu of services. If you need it, you can opt for those services without purchasing the bundle. On the other hand, you can purchase separate services along with the business bundles. The prices of these services are not disclosed by the company or mentioned on their website. To know more about the price of these services, you must call or email them.
The A-La-Carte services are as follows,
Federal Trademark
Revocable Living Trust
Website & Marketing
Business Credit
Business Plans
Business Funding
Some of the services you can add at the time of checkout. You can pay for the single service along with the bundle you have chosen to upgrade your package. The services are:
Operating Agreement: Cost – $89
EIN: $49
Website Registration: Cost – $10
Ownership certificate & seal of legal documents (package): Cost – $99
Same-day filing: Cost – $49
Express Delivery: Cost – $30
Inc Authority Advisor: Cost – $27 (monthly) & $197 (yearly)
Inc Authority Service Plans: At a Glance
| | | | | |
| --- | --- | --- | --- | --- |
| Service | Entry Bundle | Starter Business Bundle | Business Executive Bundle | Business Tycoon Bundle |
| LLC formation | Available | Available | Available | Available |
| Registered Agent | Available for 1 year($99/year from next year) | Available for 1 year($99/year from next year) | Available for 1 year($99/year from next year) | Available for 1 year($99/year from next year) |
| S-Election Form | Available | Available | Available | Available |
| Operating Agreement | $89 | Available | Available | Available |
| EIN | $49 | Available | Available | Available |
| Business License Search | Not Available | Not Available | Available | Available |
| Website Domain | Not Available | Available | Available | Available |
| Tax Consultation | Not Available | Up to 1 hour | Up to 1 hour with tax professional | Up to 1 hour with tax professional |
| Business Funding & Evaluation | Not Available | Not Available | Available | Available |
| Express Processing | Not Available | Not Available | Not Available | Available |
Final Verdict: Should You Use Inc Authority?
Before we jump into any final decision, let's recall what Inc Authority offers and whatnot. It is inevitable that the free LLC formation service has surpassed any deal available in the market. Along with that, you will get to enjoy free registered agent service for a whole year. After that, you will have to pay for that.
On the other hand, mandatory services like an operating agreement come with a price tag under the premium bundle. Apart from that, obtaining EIN which is free if you get it from IRS, has a price too. If you opt for the premium bundle, you will get some unnecessary services unrelated to LLC formation. Even if you don't need them you have to pay for them.
When Should You Choose Inc Authority?
If you are a small business looking to form your LLC, then you should consider Inc Authority's Entry Bundle. Businesses or startups that do not require advanced services like business planners, business credit, or business funding analysis, can opt for Inc Authority.
When Should You Not Choose Inc Authority?
Now, if you are far from the basic level, that means you are not a starter in the business, then you should not consider this company. The reason why I am suggesting this is because the services that Inc Authority offers in their premium package may be available at a lower price from other competitors. So, if you are a midsize or a biggie in the industry then you may compare and consider other available business formation services.
Inc Authority Alternatives
If I have to consider an alternative to Inc Authority, I will choose ZenBusiness. It is the next best service you will find in the market. ZenBusiness offers a minimum of $39 formation fees that include all the required documentation including the operating agreement templates as well. Read the full post on ZenBusiness Review here.
Inc Authority Review: Summary
In my final summary of this Inc Authority Review, I would like to point out that getting a free service to form your LLC or any corporation is definitely a plus. Now, if you are seeking other mandatory services like EIN or Operating Agreement, or a registered agent service, in that case, you will have to spend a little more here than in other companies. The government fee needs to be paid alongside. On the other hand, if you talk about the privacy of the customer, Inc Authority makes sure that it does not share or store sensitive data they collected. It does not mean other services breach data, but Inc Authority focuses on the privacy policy more.
Considering them outsourcing some of their services unlike other service providers like ZenBusiness, they charge a little more for the same/similar services than Incfile or ZenBusiness. To wrap things up, I would say, if you are looking for free LLC service as well like registered agents, EIN, or operating agreement at cheaper pricing, then it would be better to choose instead of Inc Authority.
Inc Authority vs Others
How to Use Inc Authority
You need to set up your account by providing all the necessary details. You can use the Inc Authority services for business name search, registered agent services, LLC filing tax planning, etc.
Inc Authority is a business formation service that offers a variety of services to help you set up a company. The company's website is easy to use and features a menu of services and bundles. You can also contact a customer service agent via phone, email, or live chat.

While Inc Authority's services are free, you may need to upgrade to some additional packages if you want to benefit from additional features. These packages include free business credit evaluation, an onsite tax planning meeting, and one hour of tax consulting. However, you should keep in mind that the prices for these services are higher than average.

Before signing up for a service, you should do a bit of research on the various options available. For instance, there are other business formation companies that allow nonprofit organizations, DBAs, and sole proprietorships. Although these options will reduce your costs in the short term, you should consider the long-term implications of using a specific business formation company. Moreover, if you plan to add any additional services, you should make sure that they are worth the money.

One of the best things about Inc Authority is the amount of flexibility that it allows. If you are unsure of the kind of entity you would like to form, the company's team of experts can guide you through the process.

Once you have determined the type of business you want to start, you can begin the registration process. During the process, you will be asked to provide information about the owners of your business. This includes details such as the name, address, business phone number, and other important information. In addition, you will be required to describe your business in a single sentence. Afterwards, you will be asked to fill out optional forms.

After you have decided on the type of business you are forming, you can choose a package. Depending on the type of entity you are forming, you will be given the option to select a free or paid package. Some packages include a registered agent and business credit evaluation. Other options include adding a website and marketing packages.

Inc Authority has an A-rated rating with the Better Business Bureau (BBB) and a 4.7 star rating on Google with over 487 reviews. Customers are impressed with the company's services and customer support.

Unlike many other services, Inc Authority offers customer service during regular business hours. This is a plus because it allows you to interact with customer representatives on a more personal level. To ensure that you have a positive experience with the company, you can reach them by phone, email, or live chat. Also, Inc Authority has an outstanding customer service team that is ready to answer your questions and respond to your needs.

Lastly, the company provides a 60-day money back guarantee. It is also worth noting that customers are eligible to cancel their subscriptions within 14 days of signup. Those who opt to discontinue their memberships will be billed for the remainder of the subscription period.
FAQs
Is LLC formation with Inc Authority really free?
Yes. Inc Authority does not charge any price to form an LLC. However, the state filing charges/fees may apply.
Is it essential to have a registered agent?
It is not mandatory to have a registered agent for your LLC. But, it is highly advisable to have one for proper & timely filing of various documents & taxes. So that you don't have to bear late fees or penalties.
How do I cancel my Inc Authority Business Services?
You can cancel their services anytime by calling on their phone number. Call on 877-684-2836, their official phone number to cancel the service.
Is Inc Authority Legit?
Yes, Inc Authority is a completely legit business. They have started their journey in 1989 and since then around 250K+ companies have been generated by Inc Authority.
How Much Inc Authority Cost to Form My LLC?
The entry-level package offered by Inc Authority does not cost you anything to form an LLC. You may have to pay a minimum state fee to register your LLC name and file Articles of Organization.
In Conclusion
The Free Formation service offered by Inc Authority is the most attractive service offered by them, it's the front runner. However, for any additional services, the packages are a bit on the higher side. It is advised that you compare the package prices & then choose the most suitable package.