How to Start an LLC in Florida: If you're looking to start a Florida LLC, you've come to the right page. Setting up an LLC is easy and cost-effective. To form an LLC, you must follow a few steps that include naming your LLC, hiring a registered agent, filing your formation documents, doing the operating agreement, and finally obtaining the EIN. You can easily set up your LLC at a very low cost in Florida. Though, you must pay the mandatory state filing fee. These fees and charges can be tax deductible, making the LLC formation cost almost negligible.
On this page, You'll find all the steps that must be taken to ensure that your Florida LLC has been correctly formed. We recommend you read the whole article very carefully, word by word, don't miss anything 🙂
How to Start an LLC in Florida
An LLC (aka Limited Liability Company) is a hybrid business entity combining a corporation's characteristics with a partnership or sole proprietorship. It separates your personal assets from your business assets, thus giving you personal asset protection. For an LLC, members' personal assets are not affected by business debts. However, in some cases, if the LLC is sued for business debts, courts might pierce the corporate veil and use the owner's personal assets to meet their corporate liabilities.
If you wish to start an LLC, you must file your Articles of Organization with the State and pay a filing fee of $125. While it's the most important step, it's not the only one. There are 4 other crucial steps to follow to get your LLC formed in Florida. Below are all 5 steps that explain everything you need to do to start a Florida LLC in 2023. Let's get started! You can always hire a professional LLC formation service in Florida to set up your LLC instead of doing it alone; a Pro service will ensure everything is done properly.
Step 1: Decide a Name for Your Florida LLC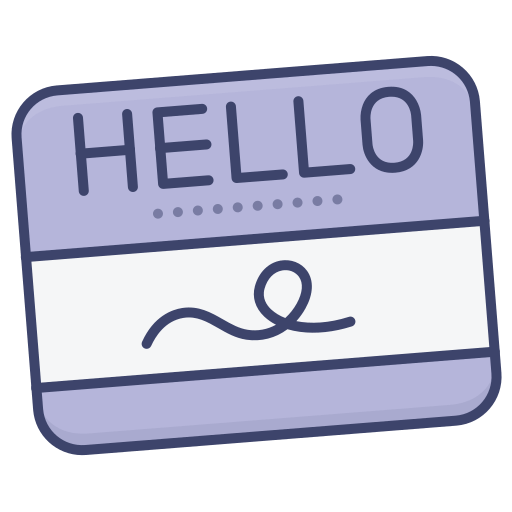 The first step while forming a limited liability company in Florida is to give a proper name to your LLC. Before you name your business, you must know that the name should be easy to remember, available in the state, and follows all the LLC naming guidelines.
LLC Naming Guidelines in Florida
There are a few specific requirements all the LLCs in Florida have to follow while naming their Company. Some of the most important requirements are as follows:
Your business name should be available, and no other existing business in Florida can have the same name. ZenBusiness offers unlimited business name searches at $0.
"Limited Liability Company", "LLC", "L.L.C.", "LC", "L.C.", and "Limited Company" – any one of these has to be used as a suffix in your business name.
You cannot use any name for your business that is confusing or misleading. Terms such as "Treasury", "State Department", "FBI", "CIA", etc. shouldn't be included.
Terms like "Bank", "University", "Attorney", "Doctor", etc can be added only after the additional requirements by Florida State Government are fulfilled.
(Optional) It's better to name your business something for which your desired domain is available.
Reserve Business Name for Future
If you do not wish to file your LLC right now, but want to hold the name you have decided, then you can reserve your LLC name for 120 days. To keep the name, you must file a name reservation application and pay $25 to reserve your name with the Florida Secretary of State.
Doing Business As (DBA) or Trade Name
Once you have a legal name for your LLC, you can register it. However, it is not mandatory. You can, instead, use DBA, Fictitious Name, or Trade Name. In that case, you must register your name with the Florida Secretary of State by submitting a Fictitious Name Certificate (Online and By Mail) and a filing fee of $50.
Recommended: You can do name search, business domain, website, emails, and a lot more in one place by hiring a professional service. We recommend using –
ZenBusiness – ($0 for LLC Formation)
Apart from LLC formation, ZenBusiness offers customized website templates and business emails at a very reasonable price. If you plan to get a website, then it is wise to have a ".com" domain for your business, but these days you can also use other TLDs like ".io", ".company", ".xyz," etc. Here you can get everything you need for your business in one dashboard.
Do I have to include LLC in my company email/domain?
It is not legally mandatory to use the word LLC in your domain name or email. If you want, you can use it. However, it is recommended not to use LLC in the domain name. A domain name should be short and easy to remember.
Step 2: Assign a Registered Agent in Florida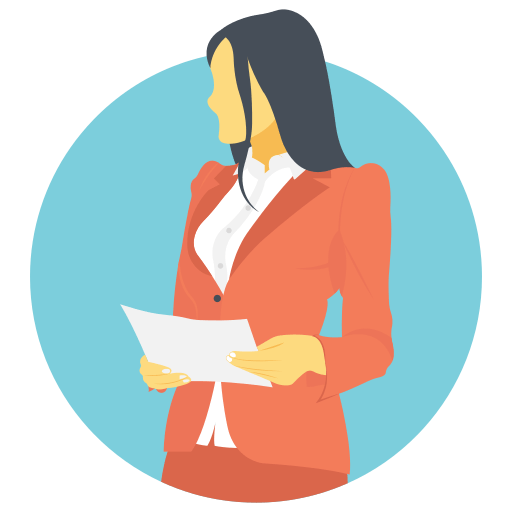 The second step to forming an LLC in Florida is to appoint a Registered Agent. A registered agent is a person or business entity working on your LLC's behalf. This person or business will receive important tax forms, legal documents, all notices of lawsuits, and other official government correspondence in Florida. Hence, hiring a competent Florida Registered Agent for your LLC is necessary.
Make sure your registered agent is a resident of Florida or has a physical street address. This address will be used as the principal address of your LLC to receive any legal documents. Most LLC formation companies also provide registered agent services. Below are two great LLC formation services; even if you buy their cheapest plan (normally $0), you also get registered agent service and other services at a very reasonable price.
These two are our top recommendations for registered agent service, as they are competent and authorized to conduct business in Florida. Some LLC formation services also offer standalone Florida registered agent services. You can purchase only Registered Agent services without purchasing any other LLC formation services. This standalone service might become handy if you are doing it yourself and don't want to disclose your home address or you don't want to pierce the corporate veil.
Who Can Be a Registered Agent?
A person above 18 years of age and has a physical address in the state of Florida can be a Registered Agent. A Registered Agent can be an independent person or can be a business entity. One is responsible for handling all the legal documents on the LLCs behalf.
Can I Be My Own Registered Agent?
Yes, you can be your own registered agent if you are a resident of the state of Florida and you are above 18 years of age. To become a registered agent, you must have the authority to conduct any type of business in Florida.
Why Shouldn't I be My Own Registered Agent?
There are a few reasons why you shouldn't be your own registered agent. The address of the registered agent is used to communicate with the SOS or for any legal activities. If you are your own registered agent, you might have to upload your personal address to the public forum. Besides, the registered agent must be at the address during business hours. It won't be easy for you as you also have to take care of other things in your LLC. Hence, it is wiser to appoint a separate entity as your registered agent.
What is Piercing the Corporate Veil in LLC?
If an LLC is sued in Florida, in some cases, courts might decide to lift the corporate veil, which means the owners of the LLC will be personally liable for their business debts. They might have to forgo their personal assets to repay their business debts. This is called piercing the corporate veil, where personal and business assets are not separated anymore. Your personal assets can be protected if you have enough capital and all your LLC documents are properly filed.
Registered Agent Consent Application
In Florida, a Registered Agent has to sign a consent form when he/she was appointed by the LLC. This consent form is a letter of acceptance from the agent's side that he/she is ready to serve as their agent. In some states, a separate form has to be submitted but in Florida, if you change your registered agent, then they can give their acceptance by filling up the same form (Change of Registered Agent form) and paying $25.
Step 3: File Articles of Organization in Florida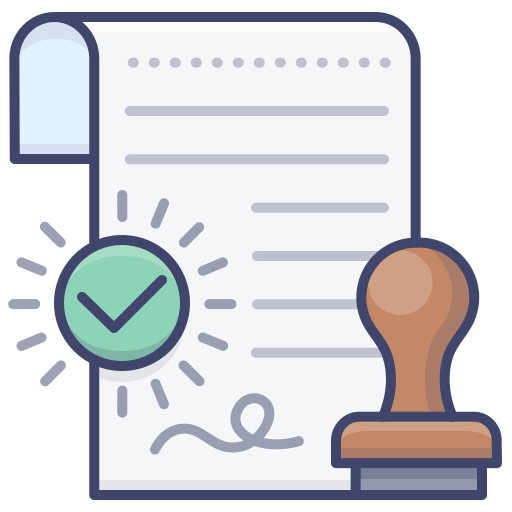 The third and most important step in forming an LLC is to file the Articles of Organization. This Florida Articles of Organization is a legal document that is required to register your business with the Florida Secretary of State. It costs $125 (online and by mail filing) to file your formation certificate in Florida. (Read more on LLC cost in Florida).
The Articles of Organization include details like the name of the LLC, the registered agent's name, address, employees' details, and company structure (member-managed or manager-managed). Before hiring employees in Florida LLC, one should know about the rules and regulations thoroughly. Also, if you are expanding your existing business (an LLC) in other states to Florida, you must register as a Florida Foreign LLC.
How to File Online
Go to the Secretary of State Online Service. You will get the Articles of Organization filing page. You will get two options, one, File Articles of Organization, and the other, Correct Articles of Organization. Click on the below buttons to get to the filing page. Read more about the Florida Articles of Organization for online registration.
How to File by Mail
If you prefer filing real-life forms for your LLC registration in Florida, then you can download the Articles of Organization form. Read the form thoroughly, fill it out, and send it to the address mentioned below.
Mailing Address: New Filing Section
Division of Corporations
P.O. Box 6327
Tallahassee, FL 32314
Processing Time: Normally, it takes around 2-4 weeks (approx) to get your LLC formed in Florida. The processing time for online filing might be a little faster than offline filing. However, the document processing time can be changed due to various factors.
Recommended: Online LLC Formation service can provide all these documents way faster than usual time with lifetime customer support and 100% accuracy. We recommend using –
ZenBusiness – ($0 + State Fees) Online LLC Setup
Every LLC owner has to pay the filing fees to register their business in Florida. This fee is mandatory but also tax deductible. If you're doing it yourself (filing on your own), it will not cost you any additional service fee. However, it is not feasible to do that as the DIY process might be delayed, complicated, and messy, especially if you're a novice entrepreneur. Hence, it is recommended to get professional guidance to get your LLC formed in Florida.
Step 4: Create Your LLC Operating Agreement in Florida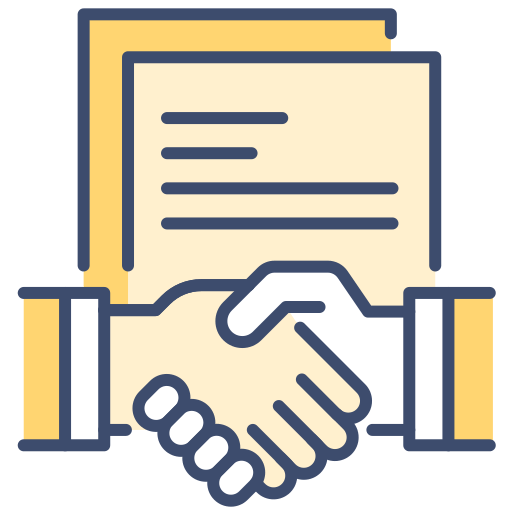 Moving on to the fourth step, filing your operating agreement. An operating agreement is a document that legally outlines the proprietorship and operating procedures of your LLC. This document is vital as it ensures that all business owners are on the same page regarding how they operate, thus reducing future conflicts.
When it comes to filing a Florida LLC Operating Agreement, the state does not require you to have a comprehensive operating agreement, but it is ideal to have one that contains all the details of your business operation that helps in taking future business decisions, especially if you decide to dissolve Florida LLC later. Hence, having an operating agreement may not be necessary, but it is surely ideal.
Recommended: You can get a professionally made operating agreement for very less cost with ZenBusiness. You don't need to worry about drafting it as they will take care of it on your behalf. We recommend using –
ZenBusiness – ($0 + State Fees) Online LLC Setup
The operating agreement draft can be created for free if you don't hire a professional. However, there is an advantage to appointing a proficient person/service. You will get a businesslike quality operating agreement at a very cheap fee, which will help you in the future. Hiring a professional service means you can sleep well at night 🙂
Step 5: Filing a Florida LLC EIN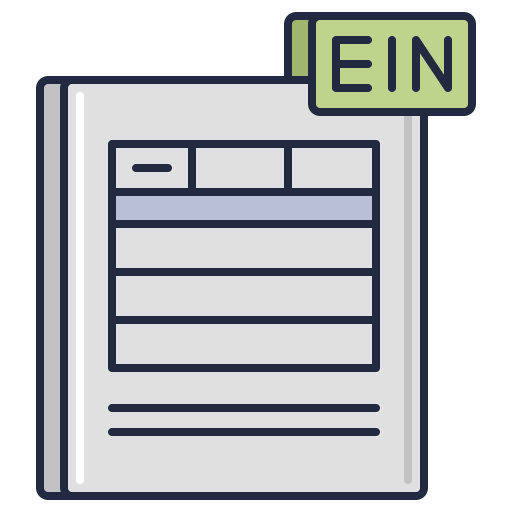 The Employer Identification Number (aka EIN) is a nine-digit number given by the Internal Revenue Service (IRS) to make it easier to identify the type of business for tax purposes and taxes in general. The EIN is necessary for any active business or any form of business for that matter.
EIN is needed when the LLC hires employees. Hiring employees in Florida LLC requires following specific rules and regulations. On the other side, EIN for Florida foreign LLC should be obtained if your LLC is based in other states.
To obtain EIN (aka FEIN), one has to fill up a form (Online or by mail) and submit it to the IRS. Enter details of your LLC, and finally complete the form and send it to the address given. You can also get an EIN Assistant to help you with the process.
Mail to: Internal Revenue Service, Attn: EIN Operation, Cincinnati, OH 45999
Fax: (855) 641-6935 | Fee: Free
Recommended: This hassle will be reduced when you hire an LLC formation service. They take care of obtaining EIN and all other things for your LLC. We recommend using –
ZenBusiness – ($0 + State Fees) Online LLC Setup
Note: You don't need a Social Security number when getting an EIN. You can proceed to fill out I.R.S. Form SS-4 and leave section 7b blank. You must then call the IRS at (267) 941-1099 to complete your application. Agents or employees will help you with that.
---
Congratulations, you are now done with all the necessary steps to form your Limited Liability Company in Florida. If you do it yourself, it should take you a long time to understand and do all the steps properly.
However, if you use ZenBusiness, it should be way faster. You will always have a live chat option and phone support with experts for any help you need. Their worry-free service will make things easier for you.
---
After Starting Your Florida LLC
After forming your LLC, there are still some things that you will need. The most important thing is to separate your business and personal assets. LLCs have limited liability protection that protects your personal assets from business liability. This is called a corporate veil. However, the corporate veil can be lifted or pierced by the court if the LLC is sued. In that case, the owners of the LLC become personally liable for their corporate debts. A few things like appointing a legit registered agent, having enough capital, and filing all the major documents with the state can save the LLCs from being pierced into the corporate veil.
Apart from that, there are a few things you need to take note of,
Get a company business bank account. Along with that, business credit cards, business accounting tools, and, if needed, business accounting software should be there to run the business. Your business credit cards help you to check the business expenses from time to time, along with up-to-date business credit scores for further financial assistance.
File Florida business permits & licenses. To run legitimate businesses, you must obtain proper permits such as building permits, health permits, signage permits, and some more. Check all the details of business licenses and permits before you proceed with the application. Also, make sure your company needs federal business licenses or state licenses.
Get general liability insurance and professional liability insurance with coverage for employees. Many business insurance companies provide various types of business insurance. You can check their business profiles and choose the most suitable business insurance provider for your company.
File a Florida LLC annual report or biennial report
This page has provided you with steps to LLC formation and filing processes. You now have to remember upcoming filing deadlines and filing fees or filing costs, including fees for late filings, to make sure your LLC is up-to-date.
Cost of Starting an LLC in the State of Florida
LLCs can be formed by spending very low prices. Apart from the mandatory state filing fees, you don't have to bear additional service charges if you do it yourself. Following are the fees and taxes LLCs in Florida must pay to register and run a business in the state. Forming an LLC is no doubt cost-effective compared to other business structures. However, the fees and charges (tax-deductible) that you must pay to the state, such as name reservation fee, name filing fee, LLC filing fee, and Franchise Tax & Sales Tax (If applicable). Here are the main fees and taxes you must pay while forming your limited liability company in Florida,
| Fees/Tax | Amount to be Paid |
| --- | --- |
| Name Reservation Fee | $25 |
| Articles of Organization Fee | $125 |
| LLC Annual Fee | $138.75 |
| Sales Tax | 6% |
In Florida, LLC name reservation is not mandatory. You can register your LLC name at the time of registering your LLC. If you wish to hold the name for some time without registering your LLC, then a Name Reservation is needed. It can be renewed by paying $25. Your LLC name will be reserved for additional 120 days. In some states, Name Reservation is mandatory. Read our guide on LLC costs in Florida for more information.
Florida Foreign LLC
If you are interested in forming a Foreign LLC in the state of Florida, then you need to file the Certificate of Foreign LLC to the Florida Secretary of State. Foreign LLCs allow you to operate your business in more than one state. Along with the Certificate of Foreign LLC, you need to submit some more documents, like the Certificate of Good Standing, etc., to the Florida SOS to form your foreign LLC in the state of Florida. To know more in detail, check out our guide on Florida Foreign LLC.
Reasons to Start an LLC in Florida
Floria is a prominent state to start your LLC. Apart from tax benefits, there are some long-lasting benefits for LLCs. One of them is the various business funding options available for LLCs. It is easier for a start-up or a small business to get grants and incentives from the state. The processing time, required documents for filing, and other legal formalities are less in LLC.
Florida is one of the most important states where you will find potential customers for any type of business. The state laws are simple, and even for an informal business structure, it is easy to form a business. When it comes to forming an LLC, it does not take much time to submit formation documents. Also, the formation process takes lesser time. Besides, having and maintaining an LLC requires fewer annual costs compared to other structures of a business. Also, the filing fee is a one-time cost that you don't have to pay again. On the tax front, the LLCs do not have double taxation, they have to pay federal income taxes but on the basis of business income. Other than a few taxes, LLCs in this state do not have to pay huge federal taxes. It takes a set of simple steps to form an LLC. Below are some of the distinct benefits,
Easy taxation pass-through
Easy taxation means that the company's profit is directly distributed to the members of the company across all employee levels. Moreover, there are no taxes deducted from the account of the members. Other than this, a person can include all of this money in the LLC's federal income. In Florida, the profits of the LLC are not considered business income by the government.
On the other hand, if a person faces some losses, they can claim it with the federation. As such, the tax amount that one has to pay can be lowered. Read more on Florida's classification of LLC tax.
Flexibility in sharing profits
The Florida Limited Liability Company rules need to be harmonized by the government, making the laws easy and flexible for business owners to easily complete all formalities. It makes it easier for businesses to share profits and pay dividends to all stockholders and stakeholders.
Formalities are meager
It is a fact that registering a new business comes with tons of legal formalities. A bunch of paperwork, permissions, and licenses, among many others, are associated with it. But when starting an LLC in the state of Florida, formalities to be accomplished would be very few compared to other neighboring states.
Can easily form subsidiaries
When a business person is looking to increase profits and expand the business, he or she needs to form a subsidiary. It is not an easy task, but with an LLC, the formation of subsidiaries is not so difficult. One needs to go through a few pieces of paperwork and then start the process of subsidiary formation easily. Moreover, in some states, there would be double taxation applied to this case. Still, in an LLC, especially in Florida, business people can save themselves from this issue and pass all deduction processes.
Top Businesses in Florida
Every state will have a different set of business niches that thrives and drive the local economy. If you are about to start an LLC in the state of Florida, here are the best business niches to explore.
Agriculture
Contributing around $131 billion to the state, agriculture is one of Florida's oldest and well-developed industries. The state is famous for producing around 70% sugarcane and 90% of oranges grown in the country, making them the industry giant.
Tourism
The number of people visiting this state for leisure and entertainment has increased to 126.1 million. This value is 6.2% more than the previous year's visitors. This increasing rate of tourism helped the industry contribute $85.9 billion to the state's GDP. Currently, 1.3 million people are working in the tourism industry out of a total of 9.1million.
International Trade
Florida is known for the highest amount of international trade that happens around the country. Some 17% of the country's export to Latin America and Caribbean countries is done through Florida. There is a total contribution of $56 billion made by merchandise industries to the state's economy. Moreover, the state's entire export business contributes around 5.5% to the GDP of the state.
Financial Services
The business-friendly environment of the state and its rules have helped many businesses flourish. Since many people would now tend to have financial troubles, it is unsurprising that they resort to financial institutions for help. There are around 135,000 finance firms in Florida that are making major job opportunities in the state.
Some of the small investment businesses in Florida are:-
Frozen yogurt Business
Tech support companies
Specialty food services
Florida LLC Formation Review
Time needed: 5 minutes
Just to recap, here are the easy steps again when forming an LLC in Florida. Click on the steps in this list to read the full detail.
Things to Consider While Starting an LLC in the State of Florida
This article already has all the basic steps you need to start your LLC. However, there are a few more essential steps that one must know while starting an LLC. The main thing to consider when you start a business is a proper business plan. You must have a business plan that consists of every little thing you need. What to start, how to start, where to find the business funding, how to apply for the business bank accounts, and a lot more. All these things should be part of your initial business plan. If you're a newbie, you must be ready for continuous business challenges.
Florida LLC's management structure is simple. A single-member LLC and a sole proprietor are similar. LLCs do not have to pay business income tax. They pay personal income taxes, other personal taxes, and other federal business taxes. Income tax does not depend on company profits. It depends on the income of each member. That is, there are no corporate income taxes for LLCs.
There are some requirements, such as LLC naming requirements, business license requirements, and other requirements. LLC's current address must be updated with the SOS and principal business address. If the official business address differs from the registered agent's address, it must be mentioned in the Florida LLC articles of organization.
LLCs give personal liability protection along with personal asset protection. Hence, having an LLC is secure and won't harm your personal asset. When it comes to taxation, a single-member LLC is, by default, treated as a sole proprietorship, and a multi-member LLC, by default, is treated as a traditional corporation. However, an LLC is less complicated than a traditional corporation. Hence, the tax applies to LLCs depending on the structure they have.
After you start your LLC, you need to file an Annual Report. There is an Annual Report filing fee that needs to be paid. Make sure you don't miss the upcoming filing deadlines or any government filing dates. This may cost you additional charges. The best idea to avoid late filings is to hire a formation service provider. They have not only helped you in the LLC formation process in company business but also provide amendment filing services.
In Florida, it is not necessary to submit a comprehensive operating agreement. However, it should be there as an internal document so that all the members of the LLC can get a clear picture of everyone's share in the company. An Operating agreement guide can help you understand it better. Besides, this document helps in business dissolution in the future. This agreement is also apt for informed business decisions.
Similarly, the FEIN (Federal Employer Identification Numbers) are required to obtain when you hire employees in your LLC. The Federal Employer Identification Number can be obtained from the IRS for free. If you appoint an LLC formation provider, then you might get it with their basic packages. This article already has broad steps to start your LLC. Even if you have a simple business structure, you must follow the steps mentioned here.
Hiring a professional service can be helpful. Their services include online formation services, DBA name service, business license report service, annual report service, security service, and corp service. With a professional service, you can start your dream company without any hassle.
F.A.Qs
How Fast Can I Form an LLC in Florida
Filing through mail, an LLC in Florida may take up to 3-4 weeks of time to process. Online procedures can be completed in 1-2 business days. You can hire professional services to expedite the process.
Florida is often regarded as a business-friendly state with a pro-entrepreneurial climate. This reputation extends to the process of forming an LLC. One of the main advantages of forming an LLC in Florida is that the formation time is relatively quick, especially compared to some other states.

The exact time it takes to form an LLC in Florida can be influenced by various factors, including the completeness of your application and the workload of the state's Division of Corporations. However, on average, it is usually possible to complete the process within several weeks. The actual speed at which your LLC is formed can differ depending on your specific circumstances and the efficiency of your chosen method for the formation process.

The first step in forming an LLC in Florida is to choose a name that complies with the state's requirements. By conducting a search of the state's business database, you can ensure that your desired name is unique and available for use. While it might take some time to find an available name that meets your needs, logos and websites don't usually slow down the process. Florida state allows for reservation of a chosen name for up to 120 days, which means you have time to make sure your preferred business name is secured while you gather all the necessary paperwork and filings needed to complete the LLC formation process.

The next step is to draft and file your Articles of Organization with the Florida Department of State. This document officially kicks off the process of forming your LLC and must include crucial information such as the name and address of the LLC, the name and address of the registered agent, and the names and addresses of the LLC's members or managers. Filing the Articles of Organization can be done online, by mail, or in person. Online filing tends to be the fastest method in terms of processing time, followed by mail and in-person filings which might take a little longer.

Once your Articles of Organization have been accepted and processed by the Florida Department of State, your LLC will be legally established. However, further steps are recommended to ensure that your LLC operates smoothly. For instance, you may need to obtain federal and state tax identification numbers, apply for business licenses and permits, and open a business bank account. Filing fees and requirements might vary depending on your specific business activities and industry.

In conclusion, the speed at which you can form your LLC in Florida can depend on various factors including the completeness of your application and the workload of the state's Division of Corporations. However, thanks to Florida's business-friendly climate and efficient online filing process, entrepreneurs usually find that forming an LLC in Florida is generally accomplished within several weeks. It's always advisable to consult with professionals or online services dedicated to assisting business owners with LLC formation to ensure that the process is completed accurately and in the shortest possible time.
In Conclusion
LLCs are easier to establish than other business structures. Small businesses, especially start-ups, can easily start an LLC in the state of Florida at a bare minimum cost. LLCs have a 'pass-through taxation' advantage for which they are excluded from certain taxes. The formation of limited liability companies requires much lesser documents and legal processes. Share your queries with us, and leave a comment below.