At LLCBuddy, we don't just offer information; we provide a curated experience backed by extensive research and expertise. Led by Steve Goldstein, a seasoned expert in the LLC formation sector, our platform is built on years of hands-on experience and a deep understanding of the nuances involved in establishing and running an LLC. We've navigated the intricacies of the industry, sifted through the complexities, and packaged our knowledge into a comprehensive, user-friendly guide. Our commitment is to empower you with reliable, up-to-date, and actionable insights, ensuring you make informed decisions. With LLCBuddy, you're not just getting a tutorial; you're gaining a trustworthy partner for your entrepreneurial journey.
Are you interested in starting an LLC in 2023? You've come to the right place! In this article, we will guide you through the process of establishing an LLC in any US state, providing you with all the essential information and steps to get started.
Limited Liability Companies (LLCs) are easy to create and offer numerous benefits for business owners. By following our comprehensive, step-by-step guide, you'll be well on your way to setting up your LLC. To ensure you don't miss any important points, we recommend reading this article word by word.
To cater to your specific state requirements, simply select your state from the list provided below, and you'll find detailed information on state fees and the steps to start an LLC in that particular state. While our guide covers the DIY approach to forming an LLC, we also understand that some individuals may prefer the convenience and expertise of professional assistance. With this in mind, we provide information on reliable paid LLC formation services for those who would like additional support. Regardless of your choice, our article will equip you with the knowledge and resources needed for successful business ownership. So, dive into our step-by-step guide on how to start an LLC in 2023 🙂
How to Form an LLC
Before you start planning to set up an LLC, you must know even when there is no additional fee to form your LLC, there can be State fees for formation, annual reports, and other mandatory taxes. Now, let's know what an LLC is all about. LLC is a business structure that is a mix of both a sole proprietorship and a partnership. It comes with a bunch of advantages. There are a few more things you must know,
For an LLC, members' personal assets are not affected by business debts. However, in some cases, if the LLC is sued for business debts, courts might pierce the corporate veil and use the owner's personal assets to meet their corporate liabilities.
You can choose a management type in your LLC. It can be member-managed or manager-managed.
LLCs have pass-through taxation, which means LLCs do not have to pay any corporate income taxes. They only have to pay personal income taxes based on the income of each member.
Compared to other business structures, LLCs are cheaper to form. Some states have tax deductions on the LLC filing fee (paid to the state government). Hence, it is much cheaper to form an LLC than other business structures.
You can eliminate all the hassles of setting up your LLC if you select a professional LLC formation service. They will make things easier and better for you. (Recommended)
This is pretty much the basics of an LLC. You can read our guide on the Limited Liability Company to learn more about this type of business structure. As we move forward, here is the step-by-step guide to forming an LLC. Read the basic steps carefully to understand the process.
STEP 1: Select a State
The first step to starting your LLC is choosing the state in which you want to start your business. Ideally, your LLC should be located in the state where you live or where you plan to do business. Different state has different rules and regulations when it comes to forming an LLC. It is necessary to know about the fees, costs, taxation, and other policies in the state before you establish your business. If you hire a professional LLC formation service, you will get all the assistance at once without any delay.
Following is the list of states where you can form your LLC. Select the state you want to establish your LLC and get insights into the regulations, fee structure, taxation, and other information of that state. If you plan to operate your business in different states, you will have to register it as a foreign LLC in that particular state.
Which is the best state to start your LLC?
Delaware is one of the most desirable states to start your LLC. More than 60% of Fortune 500 companies and about 50% of public sectors have incorporated their businesses in Delaware. Apart from that, Texas, Florida, Wyoming, and California are some of the best states to start your LLC.
Which is the cheapest state to start a limited liability company?
Kentucky is the cheapest state to form your LLC. The state filing fee is the lowest among all other states ($40). On the other side, the annual compliance fee is $15 only, which is also quite low compared to other states.
Which state has the lowest business tax?
Wyoming and South Dakota are the two states that do not have any corporate income taxes. Also, there is no gross receipt tax to be paid in these two states. In Wyoming, there is no personal income tax as well.
STEP 2: Name Your LLC
In our guide, the next step is to name it. However, before you name your business/LLC, you must know whether the name is available for use or not. You should perform an LLC name search and confirm the availability of your desired name before you start your LLC. One has to visit the Secretary of State portal (link shared in state LLC formation pages) to search and register the name of your LLC. Meanwhile, here are the general LLC naming guidelines,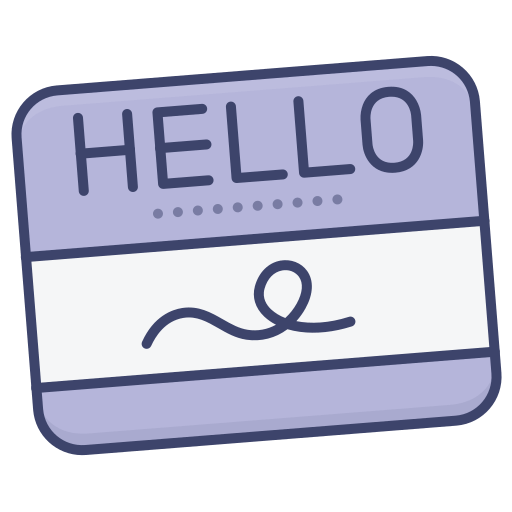 The company name should include "Limited Liability Company" or abbreviations like LLC or L.L.C.
The company name should not include words that might confuse your company name with any government agency (i.e., FBI, State Department, Treasury, etc.).
Words like Bank, Attorney, University, College, and some others are restricted. They may require additional paperwork on top of a licensed individual like a doctor or lawyer as part of the company.
These are some of the most important points to be noted while naming your LLC. It is recommended to go through our complete guide on LLC name guidelines before you name your LLC. Every state has a minimum business name reservation fee. This fee is mandatory to pay when you reserve your LLC name.
LLC name search, check if the name is available, and finally reserve it for the future; all these steps require no money (other than name reservation fees) if you are setting up your LLC on your own. You can do these steps for free. On the other side, if you hire a professional, the name search service comes for free with their LLC formation package. The only difference is, hiring a professional will help you speed up the process.
Recommended: You can do name search, Trademark search, Trademark registration, copyright registration, and a lot more in one place by hiring a professional service. We recommend using –
LegalZoom – (Worry-free LLC Formation)
When it comes to Name Search, LegalZoom helps you to know if your chosen name is available or not. If it is not available, then you will be notified immediately. So, it will be easier to check name availability by clicking a few times with LegalZoom.
Reserve Your Business Name
Name reservation is recommended if you're not registering your LLC immediately. LLC names can be reserved for up to 3 months, depending on the state rules. Within this time, you can register your LLC under the reserved name. If you fail to do so, then the name might be available to use by other LLCs. A reservation fee is required to pay along with the name reservation form submission. In most states, it is not mandatory to reserve an LLC name if you register your LLC right away.
Doing Business As (DBA) or Trade Name
"Doing Business As (DBA)" or Trade Name, or Fictitious Name, is a sort of assumed LLC name. DBA's name is different from your legal name. It is used as a trading name under which you can conduct your business. Instead of reserving your LLC name beforehand, you can file a DBA as well. You can get the DBA filing form from the Secretary of State's online portal. Depending on the state, the filing fee varies. DBA filing would also be helpful for you if you change your LLC name in the future. You can read our guide on how to file a DBA to know more about this.
What if my LLC name is not available?
If your desirable name is not available in the state or taken by some other entity, then think of another name according to the naming guidelines. You can add additional words or numbers to your desired names and use them. You can check if your desirable or 'fictitious name' is available or not from the SOS website.
Can I change my LLC name in the future?
Yes, you can change your LLC name in the future. However, the process is a bit complicated, and LLCs have to pay a state fee to change the name. To change the LLC name legally, one has to go through several steps, from searching for a new name available to filing the amendments. It is wise to go for DBA filing instead of changing the name legally. Hiring an LLC formation service will make this part easy for you as they will do the needful on your behalf.
STEP 3: Choose a Registered Agent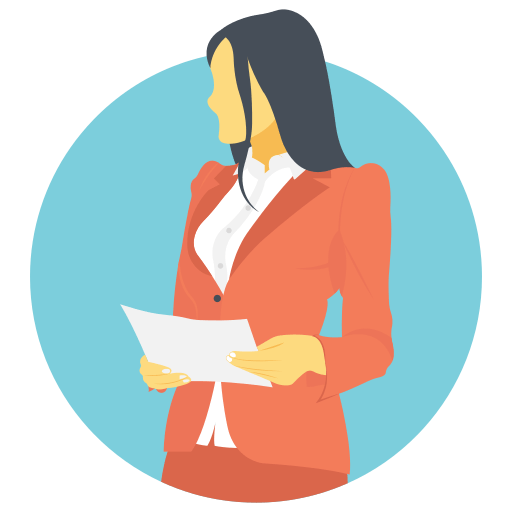 A registered agent (known as an agent for service of process, statutory agent, or resident agent) is a person or an organization who receives legal documents on your company's behalf. The official documents would include official correspondences like state filing notices and legal summons. Anyone aged above 18 years and has the right to conduct business in the state can be a registered agent. This person has to have a physical street address in the state. You can be your LLC's registered agent as well if you fulfill the eligibility requirements.
However, it is always recommended to hire a professional registered agent service. As your own registered agent, you will have to share your personal address for all legal and public communication. This may harm your privacy, especially if you're conducting your business from home. Hence, it is better to hire a professional service to take care of all your legal and state-related papers and privacy. You can use their address for official activities. We reviewed some of the best LLC services here, and all of them provide registered agent service as an add-on with their LLC setup packages.
Note that availing services of professional registered agents would be your best option since you will be sure that whoever is handling your legal affairs knows their stuff well. Besides, if you are only looking for registered agent service, not the entire LLC formation package, you can go for this standalone registered agent service.
Can I be my own Registered Agent?
You can be your own registered agent if you are a resident of the state where you are forming your LLC. However, it is recommended to get a professional Registered Agent to handle your LLC's paperwork. Remember being your own registered agent means you may have to share your home address and make it public.
How much does it cost to have a Registered Agent?
The cost of having a registered agent service depends on which state you are forming your LLC in and, moreover, which registered agent service you are hiring. The cost can go up to $300. LegalZoom offers a standalone registered agent service at $299 (It's quite good).
Why Shouldn't I Be My Own Registered Agent?
There are a few reasons why you shouldn't be your own registered agent. The address of the registered agent is used to communicate with the SOS or for any legal activities. If you are your own registered agent, you might have to upload your personal address to the public forum. Besides, the registered agent must be at the address during business hours. It won't be easy for you as you also have to take care of other things in your LLC. Hence, it is wiser to appoint a separate entity as your registered agent.
STEP 4: File LLC Formation Documents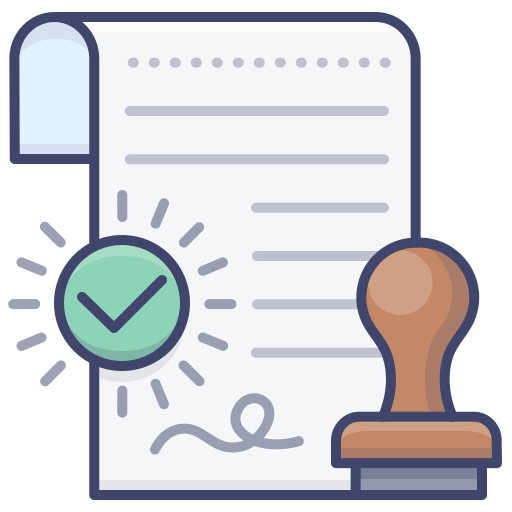 LLC formation documents are the most vital while forming an LLC. These documents are commonly called the Certificate of Formation. Depending on the state, the same document is called by different names, such as Articles of Organization or a Certificate of Organization.
You need to fill in the form (online or in PDF) and send it to the Secretary of State after paying the state fee. Depending on the state, the filing fee varies. The state filing fee starts from $40 (Kentucky filing fee) and can go up to $500 (Massachusetts filing fee). Read our guide on the cost of LLC to know how much you have to spend on forming an LLC in different states. You can file the Certificate of Formation via mail, online, fax, email, or by phone, depending on the state rules.
Even if you are setting up your LLC for free (DIY), you must pay this fee to the Secretary of State to register your business. But, if you buy a formation package from experienced service providers, you can get everything done without any complications. Another reason for hiring a professional is they can speed up your process.
Recommended: Online LLC Formation service can fill up and submit all these documents on your behalf in much lesser time along with lifetime customer support and 100% accuracy. We recommend using –
LegalZoom – ($0 + State Fees) Online LLC Setup
How do I file my LLC formation documents?
There are different methods of filing your LLC formation documents. One can file their LLC documents via postal mail, in-person visit to the Secretary of State's office, online submission, email, and fax. Depending on the state rule, you can file your LLC documents via any of these methods.
How long does it take to file LLC formation documents?
Depending on the state, it can take up to 10 working days or more to form an LLC. In some states, it takes less than 24 hours to form an LLC if you file it online.
How much do I have to pay for my LLC formation document filing?
The cost of filing LLC formation documents depends on which state you are forming your LLC in. The state filing fee can start from $50 and go up to $500. It depends on the state.
STEP 5: Create an LLC Operating Agreement
The LLC operating agreement is not mandatory, but it is encouraged. This legal document outlines the organizational structure and roles of members in your LLC. The operating agreement is a formal agreement between the members of the LLC. Take note that you should have already decided if your LLC is member-managed or manager-managed.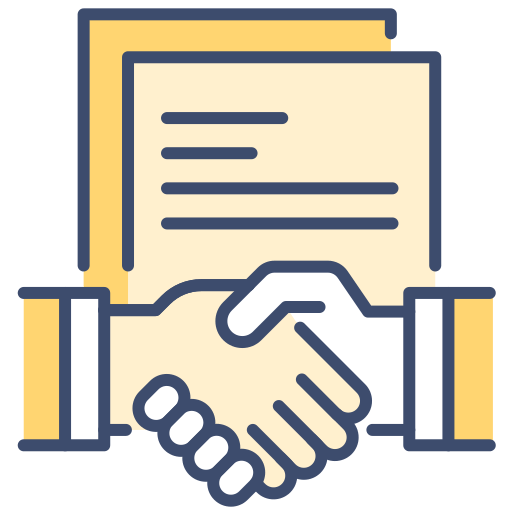 Here are the six main sections of an operating agreement:
Capital Contributions
Dissolution
Distributions
Management and Voting
Membership Changes
Organization
An operating agreement is a document that most states do not require to file officially with the Secretary of State. However, this is one of the most important documents for an LLC. Hence, having an Operating Agreement is always recommended. You can draft your operating agreement on your own. You can also hire a professional. If you hire a good LLC formation service, they will take care of your operating agreement as well.
Recommended: You can get operating agreement templates at a reasonable price with LLC formation service. You don't need to worry about drafting it as they will take care of it on your behalf. We recommend using –
LegalZoom – ($0 + State Fees) Online LLC Setup
Is it necessary to file an Operating Agreement?
It is not always necessary to file an operating agreement. In some states, there is no mandatory rule to file an operating agreement. However, it is recommended to file an operating agreement as it is a legal document that records all the important information about your LLC.
How to create an Operating Agreement?
To draft your operating agreement you need to mention some important details about your LLC. Such as the ownership, management, dissolution, voting, and some more details, You can read our guide on Operating Agreement to learn more about it.
STEP 6: Get an EIN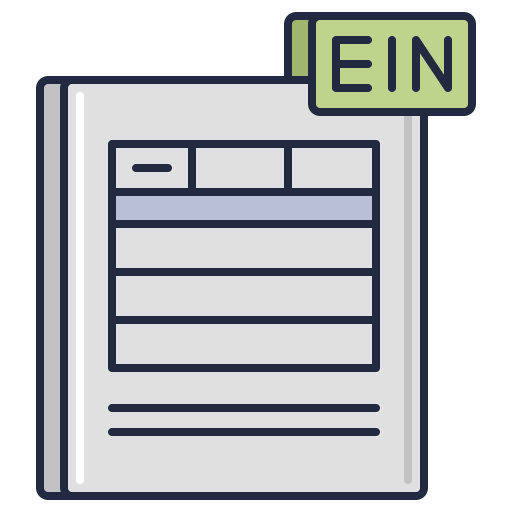 The Employer Identification Number (EIN) is a 9-digit number issued by the IRS. This number is required to identify the type of business structure for general tax purposes. It's like a Social Security number (SSN) for your LLC. The EIN is vital when you plan to hire employees or open a business bank account. It is also known as Federal Employer Identification Number (FEIN) or Federal Tax Identification Number (FTIN).
To obtain the EIN, one has to fill up the form (online or by mail) and send it to IRS. For online filing, you need the EIN Assistant. If you do not have an SSN, still, you can get your EIN by filling up the form and submit to IRS before you proceed to apply for the EIN.
Mail to: Internal Revenue Service, Attn: EIN Operation, Cincinnati, OH 45999
Fax: (855) 641-6935 | Fee: Free
Recommended: This hassle will be reduced when you hire an LLC formation service. They take care of obtaining EIN and all other things for your LLC. We recommend using –
LegalZoom – ($0 + State Fees) Online LLC Setup
How can I get my EIN?
You can get your EIN by applying through the IRS official website. This is the fastest way to get your EIN. There is no fee charged to get EIN through IRS.
Are EIN and Tax ID the same?
Yes, EIN and the Tax ID (federal) are the same things. LLCs need to obtain EIN or the Federal Tax ID to pay their annual taxes, get business licenses, open business bank accounts, and hire employees.
Why do I need to obtain EIN?
EIN is needed when you file and pay your business taxes. Every LLC needs to obtain EIN for not only paying taxes, but opening a business bank account, hiring employees, and so on. Read the need for EIN to know why EIN is important!
---
Congratulation, you are now done with all the necessary steps to form your Limited Liability Company. If you do it yourself, it should take you a long time to understand and do all the steps properly.
However, if you use LegalZoom, it should be way faster. You will always have a live chat option and phone support with experts for any help you need. Their worry-free service will make things easier for you.
---
After Starting an LLC
After forming your LLC, there are still some things that you will need. The most important thing is to separate your business and personal assets. LLCs have limited liability protection that protects your personal assets from business liability. This is called a corporate veil. However, the corporate veil can be lifted or pierced by the court if the LLC is sued. In that case, the owners of the LLC become personally liable for their corporate debts. A few things like appointing a legit registered agent, having enough capital, and filing all the major documents with the state can save the LLCs from being pierced into the corporate veil.
Apart from those main steps, there are more things to do after starting an LLC for a business owner. You'll have to deal with your assets and taxes depending on the management structure. Here are other important things to address when starting an LLC.
Set Up Business Accounting: It is vital to have a business accountant who will help you take advantage of tax benefits. It will save you and your business tons of money in taxes annually.
Get Licenses and Permits: You need to check if your business will require any business licenses or permits so that you can stay compliant. Licensing requirements would vary per state and county or city laws.
Separate Personal Assets From Business: Your LLC offers limited liability protection. It is vital to use dedicated business banking and credit accounts to avoid mixing them with your personal accounts. Otherwise, your personal assets (your home, car, and other valuables) would be at risk if your LLC gets sued.
Understand Your LLC's Federal Tax Options: LLCs get taxed as pass-through entities. It means all of the business's profit goes through the LLC member's tax returns. The member pays self-employment taxes and income tax on their share of business income after tax. Meanwhile, LLCs can also be taxed as S corporations (S corps) or C corporations (C corps). The former allows LLC members to be taxed as employees. It reduces the tax burden in certain circumstances.
Register Your LLC for State Taxes: There are several taxes that you might need depending on the nature and location of your business.

If you sell a physical product, you'll register your company for sales & use tax.
If you have employees, then you need unemployment insurance tax and employee withholding tax.
You may also be required to file an annual report or biennial report.

Get Business Insurance: Generally, businesses with employees must get workers' compensation insurance. Meanwhile, general liability insurance is not a legal requirement, but it is highly recommended to protect your business assets from lawsuits.
LLC Formation Review
Time needed: 5 minutes
To recap, here's the step-by-step tool. Click on the steps in this list to read the full detail.
When and Why You Should Form an LLC
The right time to set up an LLC is when you want your business to grow, protect your assets and build strong customer relationships.
When it comes to starting a business, one important decision that many entrepreneurs grapple with is the legal structure under which their enterprise will operate. Among the various options available, forming a Limited Liability Company, or LLC, can be an excellent choice for aspiring business owners. Unlike other business structures such as sole proprietorships or partnerships, an LLC offers numerous benefits that can enhance the longevity and success of the enterprise.

Forming an LLC provides personal liability protection, one of the most significant reasons why entrepreneurs opt for this legal structure. By separating personal and business assets, an LLC shields the business owner's personal assets from any liabilities stemming from the company's operations. This limited personal liability protects entrepreneurs from potential bankruptcy in case the business faces financial strife or is embroiled in lawsuits. It provides peace of mind and reassurance, allowing business owners to pursue their ventures with a reduced level of personal risk.

Another advantage of forming an LLC is the flexibility it offers in terms of management and taxation. Unlike corporations, which are subject to more regulations and have complex operational requirements, an LLC allows for a simpler and more flexible management structure. While corporations typically have a rigid hierarchy with a board of directors and officers, an LLC can be managed by its owners or members, allowing for more operational agility and decision-making freedom.

In terms of taxation, an LLC exhibits flexibility as well. By default, LLCs are treated as pass-through entities, meaning that the business's profits and losses pass through to the individual owners' personal tax returns. This simplifies the tax process and allows for a single level of taxation, unlike a corporation that is subject to double taxation—corporate tax on profits and individual tax on dividends. However, an LLC also has the option to elect corporate taxation if it proves more financially advantageous. The ability to choose the tax structure that suits the business owners' needs is indeed an attractive feature of forming an LLC.

Moreover, forming an LLC brings credibility and a professional perception to a business venture. Operating as an official entity enhances the impression created on potential clients, customers, and investors. The name of an LLC typically includes "LLC" or "Limited Liability Company," adding a sense of professionalism and trustworthiness, which may lead to increased customer confidence and better business prospects. Additionally, some states require certain service-based businesses to register as an LLC, further reinforcing the credibility aspect.

The process of creating an LLC is also generally straightforward and less burdensome than establishing other types of legal entities. While it may vary slightly depending on the jurisdiction, it generally involves selecting a unique business name, filing the appropriate paperwork with the state, and paying any required registration fees. Entrepreneurs can consult legal professionals or avail themselves of online services that simplify the formation procedure, making the LLC option readily accessible to a broad range of aspiring business owners.

In conclusion, when embarking on a new business venture, exploring the option of forming an LLC can prove advantageous due to the personal liability protection, operational flexibility, favorable tax treatment, enhanced credibility, and ease of formation associated with this legal structure. Particularly for small or medium-sized businesses, an LLC offers a balance between legal protections and operational flexibility that supports long-term growth and prosperity. By thoroughly assessing individual circumstances and consulting with professionals, entrepreneurs can make an informed decision, ensuring that their business interests are optimally protected and positioned for success.
F.A.Qs
In Conclusion
A limited liability company (LLC) takes about a week on average to form. If the business entity is filing it online, then it may take less than 24 hours. The above-mentioned simple steps will help you in your LLC filings with the state. You will get multiple filing options like by mail, online, email, or/and fax. Choose any available mode of filing, comply with regulatory requirements, and registration requirements to form your LLC in the selected state. For more information, leave a message below.