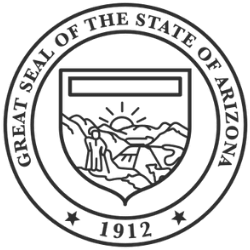 Any business structure or corporation stands firm on its foundation laid by the employees. An LLC is no exception to this rule. Hiring employees in your LLC comes with some rules, regulations. Before understanding the rules of hiring employees in Arizona LLC, we must understand what an LLC means.
A Limited Liability Company is a business structure that protects the owners from any personal responsibility of the debts or liabilities arising out of the LLC. If an employee action succeeds to liabilities, the owners get the protection against it. LLCs are a combination of the characteristics of a partnership firm & a sole proprietorship.
Hiring Employees in Arizona
In order to hire employees in Arizona LLC, there are many requirements that a business has to fulfill. One should keep these points in mind while hiring employees in an LLC. These requirements include:
1. Federal & State Employment posters in Arizona
The employers in Arizona are required to show both Federal & State Employment posters mentioned in Equal Employment Opportunities Act, Americans with Disabilities Act, Fair Labour Standards Act (FLSA), etc. You should seek professional help to fulfill all the norms or requirements.
2. Federal & State Required Forms
Hiring employees is a lengthier process that involves the filing of different forms & applications. Suppose you wish to hire employees in Arizona. In that case, you must ask your employees to submit the Employment Eligibility Form, the Federal Tax withholding form, the W-4 Form, Workers Compensation Claim Form, Disability Self- Identification Form, U.S. Citizenship and Immigration Services Form, etc. These Legal forms are easy and free to download.
3. Requirements of Arizona New Hire Reporting program
Employers of Business owners are bound by Arizona's New Hire Reporting Program, under which they have to submit a report consisting:
Company Name
Company Address
Company federal tax ID number
Employee's Name
Employee's Social Security Number
Employee's Address
First Day of paid Work
In addition to the forms mentioned above, payments, taxes, tax forms, & requirements, there may be some additional compliance for hiring in Arizona (specifically); you must adhere to those norms as well.
Can an LLC Hire Employees?
An LLC or a Limited Liability Company can be regarded as a corporation, partnership, or sole owner business. The owners of the LLC are often referred to as members. Individuals, Corporations &, in some cases, other LLCs can form an LLC as members.
The members form LLCs because of their limited or no liability provided to the owners or members. In the event of liabilities arising out of an employee's action, the members of the LLC are not personally liable- the LLC is liable for the actionable claim.
Any LLC (even one with a single owner) can hire unlimited employees on wages or salary. (The single-member owner LLC may have different rules and regulations). In addition to the salaried employees, the LLC can appoint Independent contractors for certain tasks on a contract basis.
Rules to Hire Employees in an LLC in Arizona?
Just like any other business corporation, an LLC is also not immune from certain procedures & rules of hiring. An LLC files many documents & pays a number of taxes to various Government Agencies while hiring employees. Some of the essential rules or steps to hire employees in an LLC are:
Federal Employer Identification Number – Every LLC must obtain an Employer Identification Number (EIN) from the Internal Revenue Service. EIN helps report taxes & a few other documents to the IRS.
Employee Eligibility Form – It is mandatory for an LLC owner to check if the employee is eligible for employment in the U.S. An LLC has to ask the employees to submit the I-9, Employment Eligibility Verification Form to verify the identity of the employee & to authorize the employment. the I-9 form is a mandatory requirement while hiring an employee.
Employee's Social Security Number – The employee has to have a valid Social Security Number (SSN) to work. LLCs have to ask the new employees to submit their SSN before employment. The SSN is helpful in payment & tax purposes.
Setting up a process for collection & payment of the appropriate taxes – There has to be a due process for the employees' future collection & payment of taxes. This process needs to be set up by the employer (in this case, the LLC)
Employee handbook – In the hiring process, one of the crucial elements of hiring paperwork is an Employee Handbook. Although it is not essential in Arizona, it is usually needed as one of the legal documents in many other states. An Employee Handbook consists of a complete list of all the basic rules & policies of the company.
Arizona payroll Taxes – An LLC that is running a business with employees or businesses with employees has to pay many federal taxes & state Taxes. Following the rules on payroll taxes is also an essential requirement. After hiring employees, an LLC is subject to the State Unemployment Compensation Act. Under the said Act, an LLC will have to pay Unemployment tax to the state & to do that; the LLC must register itself with the Arizona Workforce Commission. The process involves simple steps & can be completed in 20 minutes.
Payroll taxes also include Federal Income Tax withholding, an employer can withhold money from the employee's account for the income tax.
Workers' Compensation Insurance An LLC operating in the state of Arizona has to carry workers' compensation insurance & has to display relevant posters.
New Hire Report or Report of the New Employee – An LLC has to

Report about hiring the new employees in the form of "Report of New Employee(s)" to the Arizona Workforce Commission within 20 days from the date of hire.
Deposit and report federal employment taxes as per the IRS procedures for payroll reporting & payment.
Law Relating to Wages of The Employees
The federal government establishes minimum employment protection standards, such as the federal minimum wage and anti-discrimination statutes. States, on the other hand, have their own employment laws, which either enhance or add additional safeguards to federal regulations.
From 2022, Arizona's basic minimum wage shall be $12.80 per hour, which is increased yearly based on a cost-of-living calculation.
In Arizona, there are laws governing minimum wages and child labour.
Under Arizona law, employers are prohibited from discriminating against and retaliating against employees who belong to a range of protected classifications. Employers must also give equal compensation for equal work and safeguard whistleblowers.
The Arizona Industrial Commission is in charge of implementing and administering the state's employment regulations. Workers' compensation, Workplace safety, youth labour, and rules relating to the welfare and safety of employees are all covered under these laws.
Structure Of The Wages Of The Employees In Arizona
Arizona employment rules and regulations are covered in this section, including state civil rights legislation, payroll requirements, legal holidays, whistleblower protection acts, and labor laws impacting unions.
Minimum Wage
The current minimum wage in Arizona is $12.15. Unless the business or employee is excluded by state or federal law, employers must pay employees Arizona's minimum wage rate for every hour worked. Additionally, Arizona's rules may allow businesses to pay subminimum wages to some employees under certain circumstances.
Minimum Wage for Tipped Employees
Employers in Arizona must guarantee that tipped employees are paid at least the minimum wage, which can include up to $3.00 in tips as part of that salary. With the existing minimum wage of $8.05, for example, an employer might pay a tipped employee $3.00 less, bringing their total salary to $5.05. Because the employee is anticipated to make the $3.00 per hour via gratuities, this is not considered an exception to the Minimum Wage Act.
Overtime Wage
Employers must pay at least one and a half times an employee's hourly rate for any time worked that exceeds 40 hours in a week, according to the Federal overtime legislation, since the State of Arizona does not have any statute governing the overtime provisions.
Minor Employees
Arizona's child labor regulations limit the kind of jobs that children can do, as well as the number of hours and days they can work. Unless an exception is granted, Arizona law bans employers from hiring children in activities that are proven to be dangerous or damaging to minors' well-being. Some of the specified jobs are illegal for all children, while others are illegal exclusively for minors under the age of 16.
Time Off and Leaves of Absence
The Fair Wages and Healthy Families Act grants eligible employees compensated sick time for any accident, disease, or health problem affecting the employee or a family member; any public health emergency that may lead to the closure of the employee's employment, a child's school, or care facility. The employers shall also compensate the employee for any absence due to incidents like assault, abuse, and domestic violence.
Paid Sick Leave
Employers with 15 or more employees are required to give up to 40 hours of paid sick time each year to their employees. Smaller businesses are required to contribute up to 24 hours each year.
Rights of The Employees in Arizona
Employers in Arizona need to abide by the labor regulations while employing workers in the State. The legislation grants several rights to the workers and employees. Listed below are some of the significant provisions conferring several rights to the workers in the State of Arizona.
Anti-discriminatory Practices
The Arizona Civil Rights Act prohibits any form of discrimination and harassment at the workplace. The Act covers employers with 15 or more employees working for the employer.
Equal Pay for Equal Work
The Arizona Equal Pay Law prohibits employers from favoring an employee over another while compensating for the same amount of completed work. Employees, irrespective of their sex should be compensated fairly and equally while working in the same establishment.
Protection to the Whistleblowers
The Employment Protection Act in Arizona restricts any form of discrimination against an employee who has disclosed their employer's violations of the law to the authorities.
Exit Pay
Employees who have been excused from the job should be compensated in full and final settlement within 7 business days from the date of termination.
Occupational Safety
The Occupational Safety and Health Act provides safety at the workplace and compensation for any kind of workplace injury or fatality.
Family and Medical Leave
Under this Act, the employees are eligible to receive 12-week leave for family or medical reasons. Such leave should be job-protected and not cause any detriment to the future prospects of the employee at the establishment.
How to Hire Employees Fast in Your Arizona LLC
To hire employees for your Arizona LLC you need to verify if the person is eligible to work in the US and then report him/her as 'new hires' to the state.
When hiring employees in Arizona, you need to know the state's laws and requirements. Not only do you have to adhere to the law, you also have to make sure you hire the right people to ensure a successful business. Fortunately, there are some tips to follow that will help you get started.

One of the most important things you can do is to have an employee handbook. An employee handbook is a document that contains all the policies and procedures of your company. It is usually a legal document in most states, and it's a good idea to have one. This can help you in the future when conflicts arise.

While you're at it, you'll also want to check with your local county clerk to find out what types of licenses and permits you will need. For example, if you're planning on operating a restaurant, you may need a building permit and a health permit. In addition, you will likely have to obtain signage permits.

Another item to keep in mind is the federal employment tax withholding requirements. You'll need to register with the Arizona Workforce Commission to pay federal income taxes on your employees' salaries. Depending on the type of business you operate, you'll also have to pay state payroll taxes to the Department of Revenue. If you have an LLC, you'll also need to carry workers' compensation insurance.

The other thing to do is to consider the state's minimum wage regulations. The state has some of the most competitive minimum wage rates in the country. Those rates vary by county, so you'll need to be sure to comply with all of them.

If you're an employer in Arizona, you'll also need to post your company's official employment poster. Your new employees will also have to submit an Employment Eligibility form and a W-4 form. These are required by the state, and they'll be able to prove that they're eligible to work in the U.S.

Finally, you should also have an effective operating agreement. A good operating agreement will outline the stakes of the LLC owners, and it will also detail the terms and conditions of exiting the business.

When it comes to hiring employees in Arizona, the process isn't difficult, but it does require a little legwork. You'll have to consider the federal employment tax withholding requirements, pay attention to the minimum wage requirements, and find the right employees. But the most important factor is making sure you comply with the law.

In the end, the state of Arizona has some of the most friendly rules and requirements for small businesses. As long as you do your part, you'll be able to successfully navigate the challenges of hiring employees. Whether you're a new business owner or an experienced entrepreneur, you'll be able to find the right candidates to meet your needs.

Choosing the right name for your Arizona LLC is the first step. Your business should have a unique and recognizable name, and it should communicate your business' purpose. Make sure to avoid the same name as another business in your area, or as the name of a previous LLC. However, if you're unable to come up with a name on your own, you can reserve a trade name for up to five years through the Arizona Secretary of State.
FAQs
What Is an LLC?
An LLC is a business entity that can be treated as either a corporation, a partnership, or a sole owner business.
Is the LLC liable for damages caused by employees?
The owners of the company are not personally liable for the actions of the employees, the LLC is liable for any such actions.
What is the IRS Form I-9?
Before hiring an employee, under federal law, the business has to verify an employee's eligibility to work in the United States with the (IRS Form I-9). The business owner also has to make sure the employee has a valid SSN or Social Security Number.
What is LLC self-employment?
LLC members, or LLC owners, are self-employed according to the IRS because they pay themselves through the earnings of LLC.
In Conclusion
All the LLCs with employees are bound by many rules and regulations with reference to wages. It is always advisable to register a registered agent service to understand the laws better. Feel free to share your feedback with us in the comment section below.