At LLCBuddy, we don't just offer information; we provide a curated experience backed by extensive research and expertise. Led by Steve Goldstein, a seasoned expert in the LLC formation sector, our platform is built on years of hands-on experience and a deep understanding of the nuances involved in establishing and running an LLC. We've navigated the intricacies of the industry, sifted through the complexities, and packaged our knowledge into a comprehensive, user-friendly guide. Our commitment is to empower you with reliable, up-to-date, and actionable insights, ensuring you make informed decisions. With LLCBuddy, you're not just getting a tutorial; you're gaining a trustworthy partner for your entrepreneurial journey.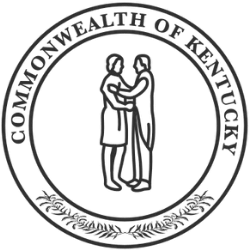 Any business structure or corporation stands firm on its foundation laid by the employees. An LLC is no exception to this rule. Hiring employees in your LLC comes with some rules, regulations. Before understanding the rules of hiring employees in Kentucky LLC, we must understand what an LLC means.
A Limited Liability Company is a business structure that protects the owners from any personal responsibility of the debts or liabilities arising out of the LLC. If an employee action succeeds to liabilities, the owners get the protection against it. LLCs are a combination of the characteristics of a partnership firm & a sole proprietorship.
Hiring Employees in Kentucky
In order to hire employees in Kentucky LLC, there are many requirements that a business has to fulfill. One should keep these points in mind while hiring employees in an LLC. These requirements include:
1. Federal & State Employment Posters in Kentucky
The employers in Kentucky are required to show both Federal & State Employment posters mentioned in Equal Employment Opportunities Act, Americans with Disabilities Act, Fair Labour Standards Act (FLSA), etc. You should seek professional help to fulfill all the norms or requirements.
2. Federal & State Required Forms
Hiring employees is a lengthier process that involves the filing of different forms & applications. Suppose you wish to hire employees in Kentucky. In that case, you must ask your employees to submit the Employment Eligibility Form, the Federal Tax withholding form, the W-4 Form, Workers Compensation Claim Form, Disability Self- Identification Form, U.S. Citizenship and Immigration Services Form, etc. These Legal forms are easy and free to download.
3. Requirements of Kentucky New Hire Reporting program
Employers of Business owners are bound by Kentucky's New Hire Reporting Program, under which they have to submit a report consisting:
Company Name
Company Address
Company federal tax ID number
Employee's Name
Employee's Social Security Number
Employee's Address
First Day of paid Work
In addition to the forms mentioned above, payments, taxes, tax forms, & requirements, there may be some additional compliance for hiring in Kentucky; you must adhere to those norms as well.
Can an LLC Hire Employees?
An LLC or a Limited Liability Company can be regarded as a corporation, partnership, or sole owner business. The owners of the LLC are often referred to as members. Individuals, Corporations &, in some cases, other LLCs can form an LLC as members.
The members form LLCs because of their limited or no liability provided to the owners or members. In the event of liabilities arising out of an employee's action, the members of the LLC are not personally liable- the LLC is liable for the actionable claim.
Any LLC (even one with a single owner) can hire unlimited employees on wages or salary. (The single-member owner LLC may have different rules and regulations). In addition to the salaried employees, the LLC can appoint Independent contractors for certain tasks on a contract basis.
Rules to Hire Employees in an LLC in Kentucky?
Just like any other business corporation, an LLC is also not immune from certain procedures & rules of hiring. An LLC files many documents & pays a number of taxes to various Government Agencies while hiring employees. Some of the essential rules or steps to hire employees in an LLC are:
Federal Employer Identification Number – Every LLC must obtain an Employer Identification Number (EIN) from the Internal Revenue Service. EIN helps report taxes & a few other documents to the IRS.
Employee Eligibility Form – It is mandatory for an LLC owner to check if the employee is eligible for employment in the U.S. An LLC has to ask the employees to submit the I-9, Employment Eligibility Verification Form to verify the identity of the employee & to authorize the employment. the I-9 form is a mandatory requirement while hiring an employee.
Employee's Social Security Number – The employee has to have a valid Social Security Number (SSN) to work. LLCs have to ask the new employees to submit their SSN before employment. The SSN is helpful in payment & tax purposes.
Setting up a process for collection & payment of the appropriate taxes – There has to be a due process for the employees' future collection & payment of taxes. This process needs to be set up by the employer (in this case, the LLC)
Employee handbook – In the hiring process, one of the crucial elements of hiring paperwork is an Employee Handbook. Although it is not essential in Kentucky, it is usually needed as one of the legal documents in many other states. An Employee Handbook consists of a complete list of all the basic rules & policies of the company.
Kentucky payroll Taxes – An LLC that is running a business with employees or businesses with employees has to pay many federal taxes & state Taxes. Following the rules on payroll taxes is also an essential requirement. After hiring employees, an LLC is subject to the State Unemployment Compensation Act. Under the said Act, an LLC will have to pay Unemployment tax to the state & to do that; the LLC must register itself with the Kentucky Workforce Commission. The process involves simple steps & can be completed in 20 minutes.
Payroll taxes also include Federal Income Tax withholding, an employer can withhold money from the employee's account for the income tax.
Workers' Compensation Insurance An LLC operating in the state of Kentucky has to carry workers' compensation insurance & has to display relevant posters.
New Hire Report or Report of the New Employee – An LLC has to

Report about hiring the new employees in the form of "Report of New Employee(s)" to the Kentucky Workforce Commission within 20 days from the date of hire.
Deposit and report federal employment taxes as per the IRS procedures for payroll reporting & payment.
Laws Relating To Wages of Employees
The State of Kentucky is largely reliant on federal legislation to regulate the employer-employee relationship in the State. The State offers protection and rights to the employees against harassment, leave, overtime pay, etc. the employers are expected to act in compliance with the state and federal laws against any form of harassment and discrimination, or other forms of reprisal against employees or other types of retaliation against employees.
The minimum wage in the State is fixed at $7.25 per hour. The State's minimum wage is determined in proportion to the standard wage determined by the federal provisions.
The employers also need to fulfill the obligations upon the termination of the employees, such as the final settlement of final pay and leave.
Employers in the State of Kentucky should also ensure a safe workplace environment for their employees.
Structure of Wages of Employees
The federal legislation, i.e., the Fair Labor Standards Act (FLSA) has established a uniform labor regulation in the United States with respect to labor regulation such as wage and hour laws that should be enforced by all the States as the minimum standards in business practices. We have mentioned below some of the important aspects of the wage structure in the State of Kentucky.
Minimum Wage
Kentucky's minimum wage is $7.25 per hour. The employers in the State should not compensate their employees below this rate. However, there exist certain exemptions such as the Tipped employees, trainees, and learners.
Tipped Employee: The employees who also receive tips under their employment, the minimum wage for such employees in the State is $2.13 per hour. Nevertheless, the total wage per hour of the employee should be at minimum be equal to the State determined minimum wage, lest the employer should pay for the difference amount.
Student Minimum Wage: For up to 20 hours of labour per week, full-time high school or college students who work part-time may be paid 85 percent of the Kentucky minimum wage (as little as $6.16 per hour) for specified companies.
Trainees and Learners: In the State of Kentucky, the minimum wage for trainees and learners should not be less than the minimum wage determined by the State.
Overtime Wage
The State of Kentucky regulates overtime compensation based on two aspects, namely,
The basic compensation structure is that the employee who exceeds the threshold of 40 working hours in a week should be paid at the rate of 1.5 times the regular pay rate for the extra hours worked by the employee.
Secondly, if the employee works for more than 7 days in a row for more than 40 hours, they are again eligible for overtime compensation at the rate of 1.5 times the original pay rate. However, the senior leaders of the management such as supervisors and superintendents are exempted from such requirements.
Youth Labor
Minor employees can work in non-dangerous jobs such as restaurants and retails. Also, minors are allowed to take a half-hour break between a five-hour work shift.
Rights of The Employees in Kentucky
Kentucky state has set employees' rights to protect them. Employers across the state have to follow the rules while employing people. Here are the rights of employees in Kentucky,
Anti-discriminatory Practices
The Kentucky Civil Rights Act (KCRA) enforces strict regulation against discrimination based on protected characteristics, such as nationality, sex, race, etc. Any form of retribution, retaliation, and harassment is also prohibited under the Act.
Equal Remuneration and Pay
In continuation with the anti-discriminatory policies, employers should also not discriminate between the employees based on their sex and genders, thereby favoring one over another. All the employees who work in similar conditions and deliver similar results should be compensated at similar rates. Any distinction that is made should be based on the seniority, merit, skills, and responsibilities of the workers.
Right to Leave and Absence
Kentucky offers mandated time off from employment under certain circumstances, such as elections, jury duty, military leave, emergency responders, etc.
Exit Pay
The terminated employees must be paid in final settlement by the end of their regular pay routine or within 14 days from the date of termination of their employment.
How to Hire Employees Fast in Your Kentucky LLC
To hire employees for your Kentucky LLC you need to verify if the person is eligible to work in the US and then report him/her as 'new hires' to the state.
In the competitive corporate landscape of today, hiring employees quickly is often essential for the success and growth of any business, including those operating under the banner of Kentucky LLCs. As businesses continue to experience rapid changes, adaptability and agility are crucial to not just survive but thrive among fierce competitors. Consequently, finding the right talent swiftly becomes an imperative task. In this editorial, we explore effective strategies that can assist Kentucky LLCs to efficiently hire employees without compromising quality or their smooth day-to-day operations.

First and foremost, casting a wide net for potential candidates serves as a fundamental principle to speedily filling job positions. By utilizing multiple platforms and channels, employers can maximize their chances of reaching a diverse pool of skilled candidates efficiently. Websites specialized in job listings, professional networking sites, social media platforms, and traditional avenues like local newspapers can all offer significant exposure to attract the right individuals for the role.

Additionally, maintaining a clear and concise job description not only saves time and effort but also attracts applicants who have the desired qualifications and experience. Properly outlining the expectations, responsibilities, and qualification criteria in a job listing ensures interested candidates can make informed decisions without wasting their time or yours. Emphasizing essential details like experience level, educational background, specific skills, and personality traits will narrow the candidate pool to those who truly fit the parameters.

While focusing on reaching a diverse range of candidates is important, ensuring rigorous screening processes to select the most suitable candidates for interviews is equally critical. Adopting preliminary measures such as resume screening, skill assessments, and reference checks can help identify promising candidates early on in the hiring process. This approach allows hiring managers to reduce the number of people brought in for interviews and reserve time for in-depth discussions with shortlisted individuals.

In today's digital era, online interviews offer yet another effective strategy to fast-track the hiring process. Conducting initial interviews via video conferencing tools allows employers to overcome geographical limitations and effortlessly connect with potential candidates – even those residing in different cities or states. Beyond affording convenience and ease, online interviews expedite the recruitment timeline, enabling the identification of top choices in a shorter span.

To further streamline the hiring process, engaging existing employees in the process of talent acquisition can be highly effective. By implementing referral programs and incentivizing staff members to refer potential candidates, companies can tap into their employees' network, demonstrating trust and investment in their recommendations. Current employees, being familiar with the organizational culture and job requirements, can act as essential filters, bringing the best-fit candidates to your doorstep.

Lastly, keeping the lines of communication open throughout the negotiation and hiring stage is crucial in facilitating a quick and seamless employment process. Regularly updating applicants on the status of their application and having open and transparent conversations about expectations, compensation, and responsibilities can significantly minimize the chances of losing desirable candidates due to extended wait times or miscommunications.

In conclusion, the ability to hire employees swiftly is an aspect of paramount importance for any Kentucky LLC seeking to grow and thrive in today's fast-paced business environment. Adopting a multi-faceted approach that encompasses diverse candidate outreach, clear job descriptions, rigorous screening, online interviews, referral programs, and transparent communication can undoubtedly streamline the recruitment process and ensure finding the right individuals that will best contribute to the success of an organization. By adopting these strategies, Kentucky LLCs can employ a fast and efficient recruitment process without compromising the quality of the talent they attract.
FAQs
What Is an LLC?
An LLC is a business entity that can be treated as either a corporation, a partnership, or a sole owner business.
Is the LLC liable for damages caused by employees?
The owners of the company are not personally liable for the actions of the employees, the LLC is liable for any such actions.
What is the IRS Form I-9?
Before hiring an employee, under federal law, the business has to verify an employee's eligibility to work in the United States with the (IRS Form I-9). The business owner also has to make sure the employee has a valid SSN or Social Security Number.
What is LLC self-employment?
LLC members, or LLC owners, are self-employed according to the IRS because they pay themselves through the earnings of LLC.
In Conclusion
All the LLCs with employees are bound by many rules and regulations with reference to wages. It is always advisable to register a registered agent service to understand the laws better. Feel free to share your feedback with us in the comment section below.