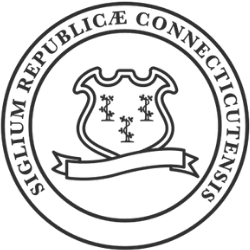 If you already have an LLC in another state and want an LLC in CT, then how to start an LLC would be somewhat different. You must register as a foreign LLC. We have here a guide on how you can qualify and register for a foreign LLC in Connecticut.
Forming an Connecticut Foreign LLC
A foreign LLC does not need to be a company from another country but a business formed under the laws of another state. To start a foreign LLC in Connecticut, you need to register it with the Connecticut Secretary of State.
Step 1: Choose Connecticut Foreign LLC Name
Obtain a name reservation certificate and submit it with your foreign qualification requirements at the Connecticut Secretary of State. Your LLC's legal name outside of Connecticut will be listed on the application, along with the name it will use in Connecticut. Take note of the requirements for naming your LLC.
Check name availability at Connecticut business entity names and reserve your LLC name.
Step 2: Select Connecticut Foreign LLC Registered Agent
You'll need a registered agent to form a foreign LLC in Connecticut and take note that a Connecticut registered agent must have a local address. Here are three of the best LLC services on our list that will provide you with registered agents to ease your worries:
Step 3: File Registration of Connecticut Foreign LLC
Fill out and submit a Foreign LLC Application for Registration form via email to [email protected] or by mail to Business Services Division Connecticut Secretary of the State P.O. Box 150470 Hartford, CT 06115-0470
Include the following:
LLC's full legal name.
A fictitious name or a DBA (only if your LLC's legal name is not available); Attach a statement of adoption of the fictitious name signed by all LLC members.
LLC's principal office and mailing addresses.
LLC formation state and date.
Registered agent's name and address in Connecticut
Date when your LLC will start operations in Connecticut.
Credit card information on the last page of the form for the $150 application fee.
The LLC cost in Connecticut, even for foreign LLCs will differ between online filing and by mail.
Step 4: Determine How Your Connecticut Foreign LLC is taxed
Foreign LLCs are also subjected to the Connecticut Business Privilege Tax, and they must file LLC annual reports each year.
Note that forming a foreign LLC would be good for your business as you can legally operate in a different state thus reaching a larger market and opening more opportunities for higher profit.
Steps to Filing Connecticut Foreign LLC Online
Time needed: 5 minutes.
When you are registering for the foreign LLC in this particular State, you will have to submit your Application for Registration of foreign LLC with the Secretary of State which costs $120. Expedited processing of your application costs an additional $50. After approval, you will receive a Verification Certificate from the State Office. We have explained the aspects you need to cover when you apply for Connecticut Foreign LLC.

Visit the Connecticut State website to learn about the updated forms and fees requirements for a Connecticut Foreign LLC.
Sign up with Connecticut Business Online Service Official Site

To register a foreign LLC in Connecticut online, one needs to sign-up with the Connecticut Business Online Service Official Site. Visit the New Business Filing System of the Secretary of State of Connecticut to start the process.


Go to business.ct.gov

On the opening page, you will get the Online Business Service details. Click on the business.ct.gov link available on the given page to proceed with the registration.


Choose Business Filing

On the next page, a bunch of options will be available. As you are willing to file a foreign LLC, choose the Business Filing option to start with. Click on All Business Services and then on "All Business Filings."


Click Register Now

On the Business Service page, you will get options to register/file business, tax, UCC Lien, Change Business Name, Close your business, and so on. As you are leading to start your foreign LLC, click on "Register Now" under the option "Register Your Business."


Register

Now, to file the foreign LLC in Connecticut online, one has to register with the Connecticut Business website first. If you are already registered with the website, then you need to log in using the correct credentials. If you don't have an existing account then create your account on ct.gov by clicking on "Sign-up now."


Type-in complete details

Fill in the details on the registration page, such as your First and Last name, username, email address, mobile number, and preferred language.


Continue to file an application

After registering your account with the Secretary of State of Connecticut, proceed to file an application for registration of your foreign LLC with the State office.
It is convenient plus easy to file for the foreign LLC if you are doing it online. The steps are very easy and that's why it's possible to go along with the steps and form the foreign LLC in Connecticut.
After Forming Connecticut Foreign LLC
Here are added things you need to accomplish after forming your Connecticut Foreign LLC
Obtain Business Licenses. Find the business licenses you'll need using the Business License Search.
File LLC annual reports and Business Privilege Tax.
Pay State Taxes like sales tax; you'll need an EIN for your LLC.
How Much Does It Cost to Register a Foreign LLC in Connecticut
To register as a foreign LLC in Connecticut, you can file through mail, in-person online by paying a filing amount of $120 to the Connecticut Secretary of State.
If you have formed a foreign LLC in another state and are attempting to do business in Connecticut, you need to register it with the state. You can do this online or in person. The fee is $120, and the process typically takes about three to five business days. There are also other costs that may apply. For example, you may have to pay a use tax.

In addition to the filing fee, you will need to provide information about your LLC's name, mailing address, and principal office. Depending on the type of industry you are in, you may also need to apply for licenses from the federal or state government. This can add up to a lot of paperwork, and a few extra costs, but the time spent on the process will pay off in the long run.

If you're a startup or new business, you'll be happy to know that there are a number of companies that specialize in registering and filing forms. These services can help you with all the necessary details, and give you peace of mind. They can also ensure that you have the correct forms filed in a timely manner. Choosing the right one can save you a considerable amount of hassle, and can also ensure that you're paying the appropriate fees.

Once you've determined that you're eligible for a foreign LLC in Connecticut, you'll need to prepare an application. Typically, these are available online or in the office. Depending on whether you're doing it online or in person, the process can take a few weeks or even a month. However, if you are able to file online, you'll be able to complete the entire process in about three to five days.

Once you've completed your application, you'll receive a verification certificate. This certificate will authorize you to operate a foreign LLC in the state. As with all applications, you'll need to include the name of your company, its start date, and its mailing and principal office addresses.

Depending on your company's size and needs, you may want to hire an attorney to assist with your registration. While the costs can be prohibitively expensive for some businesses, a qualified attorney can help you navigate the legal complexities of registering a foreign LLC in Connecticut.

Before registering a foreign LLC in Connecticut, you should also be sure that you qualify to do business in the state. Many states have special requirements for foreign entities, and you will need to adhere to those rules. Additionally, you'll need to appoint a registered agent, who will be responsible for collecting and submitting information to the state. An agent can be an individual or a company. A registered agent's duties include notifying the state of critical filing dates, collecting information, and ensuring that the legal documents for your LLC are filed correctly.

Some industries in Connecticut have specific licensing requirements, and you will need to apply for the proper licenses before conducting business. Also, you will need to register with the state for a use tax if you're selling products or services to the public. Regardless of what you're doing, it's important to keep detailed records of all financial transactions.
F.A.Qs
What is a foreign LLC in Connecticut?
If your LLC is formed under the laws of another state, it is referred to as a foreign LLC in Connecticut.
Do I need a foreign LLC?
Businesses incorporated outside of the state where they operate must have "foreign qualifications" issued in the other states.
What is the main difference between domestic and foreign LLC?
A domestic LLC is a company registered in Connecticut as an LLC. The entity type that has a physical presence in another state is a foreign LLC.
In Conclusion
Starting a foreign LLC in Connecticut does not require a lot of documentation or tasks. However, it is always good to seek help from a professional when it comes to running your business. Get a professional registered agent and form your foreign LLC anywhere without a hassle.