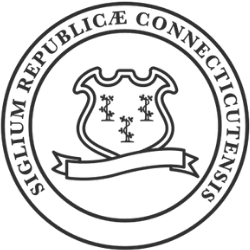 Perhaps you are hoping to form an LLC in CT. People assume how to start an LLC is difficult and costly. However, it's generally not difficult, and the cost would vary across states. We have all the info you need to know about the cost of forming an LLC, particularly the LLC cost in Connecticut.
On this page, you'll learn about the following:
Connecticut LLC Cost of Filing
Here are the costs involved in forming an LLC in Connecticut.
Cost of Filing Formation Certificates
The Connecticut Certificate of Formation is responsible for the majority of the cost, which could also vary depending on whether you're forming a domestic LLC or a foreign LLC. Still, you can file both at the Connecticut Secretary of State.
Connecticut Domestic LLC
Connecticut Foreign LLC
Online filing costs $120.
By mail: Fill out the application form, and send it to Business Services Division Connecticut Secretary of the State P.O. Box 150470 Hartford, CT 06115-0470, costs $120.
In person: Fill out the application form, and send it to Business Services Division Connecticut Secretary of the State 165 Capitol Avenue, Suite 1000 Hartford, CT 06106, costs $120.
Annual Report filing costs $80.
The official Connecticut Secretary of State office provides up-to-date information about the overall cost of forming a domestic and foreign LLC in Connecticut.
Note that filing online is ideal, not only because you need to go to the Secretary of State office, but also it would be faster. You won't have to wait in a queue in doing so.
Connecticut LLC Formation Service or Registered Agent Fee
You need a registered agent to form an LLC in Connecticut, hence, added costs for service fees. Here are three of the best LLC services on our list that will provide you with registered agents to ease your worries.
Business Permits and Licenses
The business licenses depend on your business's activity and location and are renewed yearly. As such, the cost will vary. Check the Connecticut Department of Revenue for regulatory boards or agencies requiring licensing.
Business taxes
Apart from the filing of the Annual Report, the Connecticut LLCs are also subject to state tax filing obligations.
Sales Tax
The State imposes a Sales Tax at the rate of 6.35%. Visit the Connecticut Government database to know more about managing your sales tax.
Withholding Tax
The taxable income varies among counties from 3% to 7%. If you are employing resident employees, you are required to withhold Connecticut tax. Visit the Connecticut Government database to know more about managing your withholding tax.
Corporation Business Tax
If your LLC conducts business in Connecticut, you are also required to file Corporation Business Tax Return. Visit the Connecticut Secretary of State website to know more about your eligibility to pay the Corporation Business Tax.
Property Tax
Apart from Income and Sales tax, property tax in Connecticut is another significant matter. With rising property tax rates, the effective rate is set at 1.7% of the property value. For conducting any business in the State via an LLC, you should register yourself with the Connecticut Department of Revenue Services (DRS) Taxpayer Service Centre (TSC).
Comparison with the Neighboring States
Every state has different costs of filing for an LLC to their respective State Authorities. If you wish to gain a better understanding of the costs of opening an LLC in a different state in comparison to Connecticut, check out the table below:
| | | | | | |
| --- | --- | --- | --- | --- | --- |
| States | Connecticut | Massachusetts | Rhode Island | New York | Pennsylvania |
| Online filing fee | $120 | $500 | $150 | $200 | $125 |
| LLC Annual fee | $80 | $500 | $50 | $9 | $25 |
| Name reservation fee | $60 | $30 | $50 | $20 | $70 |
| Sales Tax | 6.35% | 6.25% | 7% | 8.875% | 6% |
The Limited Liability Companies (LLCs) in Connecticut are not expensive, though it mandates specific compliances. With this hybrid business structure and knowledge about the LLC Costs in Connecticut, the business owners can explore different sectors and enjoy access to highly valued properties and services offered in the State.
Other Costs
How Much Does It Cost to Maintain an LLC in Connecticut
To maintain an LLC in Connecticut you will need to pay an annual fee of $80 along with Sales tax at the rate of 6.35%, Withholding tax, Corporation tax and federal taxes.
When entrepreneurs consider setting up a business structure in Connecticut, one structure they may consider is an LLC. While there may be several advantages to choosing this structure, it's important to understand the cost associated with maintaining an LLC in Connecticut.

First, the state charges an annual LLC tax, which is due on the first day of the month in which the LLC was formed. The tax amount is dependent upon the LLC's income and ranges from $20 to $250. In addition to this annual fee, LLCs must also pay an annual report fee of $80 which must be filed every year maintaining the company's operating status.

While these fees may seem negligible, it's important to understand that LLCs must also comply with state requirements for maintaining their status once formed. Failure to comply with these regulations may result in hefty fees, loss of status, and even closure of the company.

One such requirement is the filing of quarterly employment reports by businesses who have registered with the Connecticut Department of Labor or if you are utilizing Intuit Employment Compliance Services, you are asking the Intuit supported services to file the quarterly unemployment and wage records on your behalf then approximately $45/year can suddenly increase to over $200/year depending on the size of the company. Additionally, non-profit LLCs may be exempt from Connecticut state income tax; however, they must apply for exemption status with the Department of Revenue Services and Federal Tax Exemption, which can also include additional legal, licensing, accounting and other professional and technical charges to set up.

Owners of LLCs must also ensure that they are following state tax laws to remain in compliance. This may include collecting and paying sales tax on certain products or services. In addition, understanding complicated tax policy changes with the Division of Revenue Services can be cumbersome and adding additional charges for operational time for employers.

That being said, there may also be deductions available for LLCs in Connecticut, depending on the nature of their business and operations. Connecticut offers the reduced corporate tax rate of $250 toward LLCs with taxed powers under $1million dollars. As well as several tax credits encompassing many different wealth promotions of areas in Connecticut. Here, many provisions of the taxation act generally focused on helping businesses catalyze growth and inclusive economic development tied together with State incentives and assistance programs through listed platforms depending state-wide outreach intended growth business parameters including "community capital"- qualifying investment gap loans of $250,000 that show promise of "economic and job growth achieved by privately-funded investment increasing job leverage across rural, resource and urban benchmarks".

In conclusion, understanding the costs associated with maintaining an LLC in Connecticut are important. Tax preparations from licensed public accounting vendors, quality/loss business liaison insurance vendors or contract licensing and legal representation in many areas concerning are imperative, legal support. Legal compliance tied to maintaining financial health that intend to extend influence using taxing models towards keeping up with Connecticut regulated compliance standard protocols until liquidation or taxes give rationale of change require financial diligence contributions influenced from available micro and macro economy statistics or employing sharp Accounting , Hiring agencies and Large-Premium Advertising Operations Analysts depending management staff teams product timeline with production management highly advertised established functions giving services in seconds. Business move data analytics ultimately support professional yet sought innovative yet new modeling more modern, low cost yet affordable accounting services priorities of growth stimulated improvements in overall market economy that empower clients to focus directly on what the business sets out to achieve and be successful in the immediate long-run.
F.A.Qs
Can I start an LLC for free?
It is possible to form an LLC without professional help, but forms still have associated costs, regardless of where your LLC is formed.
Is an LLC expensive?
It is difficult to say whether forming an LLC is expensive. Nevertheless, the cost could be anywhere from $40 to $500. If you refuse to hire professionals, you'll still have expenses like form fees to cover.
Does an LLC need a bank account?
The need to separate personal money from business funds, thus necessitating the creation of a business bank account for your LLC.
In Conclusion
The cost of Connecticut is much lower compared to other forms of business. Apart from the state filing fees and annual taxes, you might bear the cost of the registered agent. Compare the price of professional LLC services and choose the most affordable one.