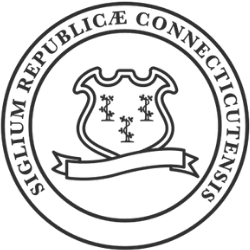 Perhaps you are hoping to form an LLC in CT. People assume how to start an LLC is difficult and costly. However, it's generally not difficult, and the cost would vary across states. We have all the info you need to know about the cost of forming an LLC, particularly the LLC cost in Connecticut.
On this page, you'll learn about the following:
Connecticut LLC Cost of Filing
Here are the costs involved in forming an LLC in Connecticut.
Cost of Filing Formation Certificates
The Connecticut Certificate of Formation is responsible for the majority of the cost, which could also vary depending on whether you're forming a domestic LLC or a foreign LLC. Still, you can file both at the Connecticut Secretary of State.
Connecticut Domestic LLC
Connecticut Foreign LLC
Online filing costs $120.
By mail: Fill out the application form, and send it to Business Services Division Connecticut Secretary of the State P.O. Box 150470 Hartford, CT 06115-0470, costs $120.
In person: Fill out the application form, and send it to Business Services Division Connecticut Secretary of the State 165 Capitol Avenue, Suite 1000 Hartford, CT 06106, costs $120.
Annual Report filing costs $80.
The official Connecticut Secretary of State office provides up-to-date information about the overall cost of forming a domestic and foreign LLC in Connecticut.
Note that filing online is ideal, not only because you need to go to the Secretary of State office, but also it would be faster. You won't have to wait in a queue in doing so.
Connecticut LLC Formation Service or Registered Agent Fee
You need a registered agent to form an LLC in Connecticut, hence, added costs for service fees. Here are three of the best LLC services on our list that will provide you with registered agents to ease your worries.
Business Permits and Licenses
The business licenses depend on your business's activity and location and are renewed yearly. As such, the cost will vary. Check the Connecticut Department of Revenue for regulatory boards or agencies requiring licensing.
Business taxes
Apart from the filing of the Annual Report, the Connecticut LLCs are also subject to state tax filing obligations.
Sales Tax
The State imposes a Sales Tax at the rate of 6.35%. Visit the Connecticut Government database to know more about managing your sales tax.
Withholding Tax
The taxable income varies among counties from 3% to 7%. If you are employing resident employees, you are required to withhold Connecticut tax. Visit the Connecticut Government database to know more about managing your withholding tax.
Corporation Business Tax
If your LLC conducts business in Connecticut, you are also required to file Corporation Business Tax Return. Visit the Connecticut Secretary of State website to know more about your eligibility to pay the Corporation Business Tax.
Property Tax
Apart from Income and Sales tax, property tax in Connecticut is another significant matter. With rising property tax rates, the effective rate is set at 1.7% of the property value. For conducting any business in the State via an LLC, you should register yourself with the Connecticut Department of Revenue Services (DRS) Taxpayer Service Centre (TSC).
Comparison with the Neighboring States
Every state has different costs of filing for an LLC to their respective State Authorities. If you wish to gain a better understanding of the costs of opening an LLC in a different state in comparison to Connecticut, check out the table below:
| | | | | | |
| --- | --- | --- | --- | --- | --- |
| States | Connecticut | Massachusetts | Rhode Island | New York | Pennsylvania |
| Online filing fee | $120 | $500 | $150 | $200 | $125 |
| LLC Annual fee | $80 | $500 | $50 | $9 | $25 |
| Name reservation fee | $60 | $30 | $50 | $20 | $70 |
| Sales Tax | 6.35% | 6.25% | 7% | 8.875% | 6% |
The Limited Liability Companies (LLCs) in Connecticut are not expensive, though it mandates specific compliances. With this hybrid business structure and knowledge about the LLC Costs in Connecticut, the business owners can explore different sectors and enjoy access to highly valued properties and services offered in the State.
Other Costs
How Much Does It Cost to Maintain an LLC in Connecticut
To maintain an LLC in Connecticut you will need to pay an annual fee of $80 along with Sales tax at the rate of 6.35%, Withholding tax, Corporation tax and federal taxes.
If you're considering forming a Limited Liability Company in Connecticut, you may be wondering how much it will cost you. There are a number of different licenses and taxes you'll need to pay, and some are costly. You'll also have to keep up with yearly renewals. It's a good idea to check the state's website to get an idea of what you need to do.

In addition to the fees involved in forming an LLC, you'll also need to file an Annual Report. The report is a statement of information that must be submitted to the Connecticut Secretary of State. This report must contain the name and official business address of the LLC, and the names of all of the managers and members of the LLC. Getting this document processed can take up to six weeks.

Besides the Annual Report, your Connecticut LLC may also need to file for some additional permits. For example, if you hire employees, you'll need to register with the Connecticut Department of Revenue Services. Depending on the industry, you may need to get a general business license or specific industry license.

Another requirement for an LLC in Connecticut is a registered agent. A registered agent is a person who has been appointed to receive and handle legal correspondence on behalf of the company. They must have a physical address in Connecticut and be available during normal business hours. These agents can be hired for free or a reputable service will charge a yearly subscription fee.

An operating agreement is a document that shows how an LLC will be run. It contains provisions on how disputes will be handled and what types of members and managers are eligible for certain privileges. Some of these include dissolution, dispute resolution, member and manager roles, and profit sharing. While you don't have to have an Operating Agreement to start your LLC, it's important to have one.

Creating an LLC in Connecticut is a time-consuming process, so you may want to hire a professional to help. Despite this, there are some things you can do on your own. First, you can conduct a name search to make sure the name you want isn't already taken. After you find a name you're interested in, you can apply for a name reservation. Once you've done this, you'll have a 120-day hold on the name.

The next step in creating an LLC is to get a certificate of organization. You can either file this online, or you can mail it in. Regardless of the method you choose, you'll have to pay a $120 fee to the state. You can even go in-person to the Secretary of State's office to submit your application.

Finally, you'll need to pay the appropriate tax for your business. The sales tax rate for a Connecticut LLC is 6.35%. However, if you're selling goods or services, you'll also need to register for use taxes. All businesses that are doing any of these things must be registered with the Connecticut Department of Revenue Services.
F.A.Qs
Can I start an LLC for free?
It is possible to form an LLC without professional help, but forms still have associated costs, regardless of where your LLC is formed.
Is an LLC expensive?
It is difficult to say whether forming an LLC is expensive. Nevertheless, the cost could be anywhere from $40 to $500. If you refuse to hire professionals, you'll still have expenses like form fees to cover.
Does an LLC need a bank account?
The need to separate personal money from business funds, thus necessitating the creation of a business bank account for your LLC.
In Conclusion
The cost of Connecticut is much lower compared to other forms of business. Apart from the state filing fees and annual taxes, you might bear the cost of the registered agent. Compare the price of professional LLC services and choose the most affordable one.