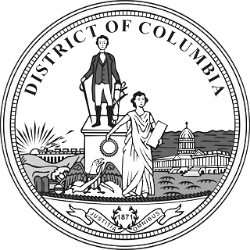 Perhaps you are hoping to form an LLC in DC. People assume how to start an LLC is difficult and costly. However, it's generally not difficult, and the cost would vary across states. We have all the info you need to know about the cost of forming an LLC, particularly the LLC cost in DC.
On this page, you'll learn about the following:
DC LLC Cost of Filing
Here are the costs involved in forming an LLC in DC.
Cost of Filing Formation Certificates
The DC Certificate of Formation is responsible for the majority of the cost, which could also vary depending on whether you're forming a domestic LLC or a foreign LLC. Still, you can file both at the DC Secretary of State.
DC Domestic LLC
Online Filing costs $220.
Expedited Filing Fee $320
By mail: Fill out the application form, and send it to Department of Consumer and Regulatory Affairs Corporations Division PO Box 92300 Washington, DC 20090. costs $320
In-person filing: Fill out the application form, and send it to the Department of Consumer & Regulatory Affairs, 1100 4th St. SW, Washington, DC 20024. costs $320.
Biennial Report filing costs $300.00. Late filing of the report bears a penalty of $100.00.
DC Foreign LLC
Online Filing Costs $220
By mail: Fill out the application form, and send it to the Department of Consumer and Regulatory Affairs Corporations Division PO Box 92300 Washington, DC 20090, costs $220.
Biennial Report filing costs $300.00. Late filing of the report bears a penalty of $100.00.
Note that filing online is ideal, not only because you need to go to the Secretary of State office, but also it would be faster. You won't have to wait in a queue in doing so.
DC LLC Formation Service or Registered Agent Fee
You need a registered agent to form an LLC in DC, hence, added costs for service fees. Here are three of the best LLC services on our list that will provide you with registered agents to ease your worries.
Business Permits and Licenses
The business licenses depend on your business's activity and location and are renewed yearly. As such, the cost will vary. Check the DC Department of Revenue for regulatory boards or agencies requiring licensing.
Business taxes
Apart from the filing of the Annual Report, the DC LLCs are also subject to state tax filing obligations. Though the taxes vary from place to place. There are different types of taxes imposed on entities operating their businesses in DC, such as federal income tax, payroll tax, sales tax, etc.
Income Tax
The income tax in the State varies between 4%-8.95% depending on the amount of income earned. If your business sells products into the State, it shall also attract sales tax at the rate of 6%.
Self-Employment Tax
DC Federal Self-Employment Tax is imposed on the business members who take profits out of the LLC. The current tax rate is 15.3%.
Federal Income Tax
DC Federal Income Tax is paid only on the income that you extract from the profits of your business, reducing the allowances and other deductions. The bracket for this is the same as the State Income Tax.
Withholding Tax
If you employ any person in your business, you must withhold the payroll tax from your employees at the rate of 7.65% of their taxable salary.
Other Mandatory Costs
DC LLC Name: It costs $50 to reserve the name of your LLC for 60 days.
Home Occupation Permit: The application for a Certificate of Occupancy for a DC LLC costs $72.60.
Business License: Obtaining Basic Business License costs around $200 for DC LLCs. Assessment of the licenses is done every two years and the licenses can be renewed at a cost of $70 with $25 for each endorsement. The DCRA Government website provides updated costs information to set up an LLC in DC.
Comparison with the Neighbouring States
Every state has different costs of filing for an LLC to their respective State Authorities. If you wish to gain a better understanding of the costs of opening an LLC in a different state in comparison to DC, check out the table below:
States
DC
Maryland
Pennsylvania
Delaware
West Virginia
Online filing fee
$220
$100 (Mail)
$150 (online or in-person)
$125
$90
$100
LLC Annual fee
$300 (Biennial)
$300
$520 times the number of members of the LLC
$300
$25
Name reservation fee
$50
$25
$70
$75
$15
Sales Tax
6%
6%
6%
No sales tax
6%
The Department of Consumer and Regulatory Affairs offers several programs for the District of Columbia to support businesses. Those who want to start an LLC in DC can explore different sectors and trade as per their preferences. The major sectors contributing to the GDP of DC are retail trade, wholesale trade, construction, and utilities.
Other Costs
How Much Does It Cost to Maintain an LLC in District of Columbia
To maintain an LLC in District of Columbia you will need to pay a biennial fee of $300 along with sales tax at 6%, income tax (4-8.95%) and federal taxes.
Maintaining a Limited Liability Company (LLC) in the District of Columbia undoubtedly comes with costs, but it is important to delve beyond the figures and focus on the broader implications. While it is crucial to acknowledge the financial burden associated with maintaining an LLC, it is equally necessary to recognize the numerous benefits that a properly regulated business entity brings to the table.

Before discussing the costs, it is important to briefly outline the advantages of forming an LLC in the District of Columbia. LLCs are a popular choice because they combine the benefits of a corporation with the flexibility of a partnership. One of the major advantages is their liability protection, which safeguards the personal assets of the owner(s) if the company faces legal issues. Furthermore, DC LLCs offer greater flexibility in management and tax options, providing entrepreneurs with a favorable environment to nurture their business ventures. These intrinsic advantages naturally come with a price, which leads us to the cost aspect.

There are various factors to consider when assessing the costs of maintaining an LLC in the district. To begin with, there are formation costs, including registration fees, mandatory business licenses, and legal fees for drafting the necessary documents. While these front-loaded expenses may seem burdensome, this is a necessary investment to ensure a proper legal and regulatory framework is established for the business. It is crucial to consider these fees in relation to the long-term benefits that an LLC protects its owners and provides opportunities for growth.

Annual costs associated with maintaining an LLC include franchise taxes, business license fees, and the potential need for regular legal and accounting support. Franchise taxes are determined based on factors such as revenue, assets, or capital employed, and serve as a means of funding government operations. Business license fees primarily guarantee compliance with local regulations and the ability to operate in the DC marketplace. When viewed in light of the numerous opportunities for financial success in the nation's capital, these costs become tolerable considering the protections and growth potential they afford.

Another possible cost is that of professional services. Engaging an attorney and an accountant can ensure that all legal and financial matters are handled appropriately. While many entrepreneurs might perceive these costs as additional burdens, their expertise can be instrumental in avoiding legal complications or tax troubles. Partnering with professionals may ultimately prove more cost-effective in the long run and aid in making informed financial decisions.

Above all, it is essential to remember that these costs are necessary to maintain a well-governed business entity. The stability and legitimacy that come with forming and maintaining an LLC in the District of Columbia are crucial aspects to consider when assessing the expenses. It is important to focus on the bigger picture and analyze the opportunities an LLC structure opens up for entrepreneurs, fostering long-term growth and strategic advantages.

In conclusion, while the cost of maintaining an LLC in the District of Columbia may seem significant at first glance, it is imperative to consider the remarkable benefits as well. From protecting personal assets to providing flexibility in management and taxation, LLCs offer undeniable advantages. The costs associated merely serve as an occasional reminder of the responsibility that comes with running an organized and compliant business. By looking beyond the expenses and rather focusing on the enduring perks, entrepreneurs can make informed decisions and thrive in the dynamic business environment of our nation's capital.
F.A.Qs
Can I start an LLC for free?
It is possible to form an LLC without professional help, but forms still have associated costs, regardless of where your LLC is formed.
Is an LLC expensive?
It is difficult to say whether forming an LLC is expensive. Nevertheless, the cost could be anywhere from $40 to $500. If you refuse to hire professionals, you'll still have expenses like form fees to cover.
Does an LLC need a bank account?
The need to separate personal money from business funds, thus necessitating the creation of a business bank account for your LLC.
In Conclusion
The cost of D.C. is much lower compared to other forms of business. Apart from the state filing fees and annual taxes, you might bear the cost of the registered agent. Compare the price of professional LLC services and choose the most affordable one.