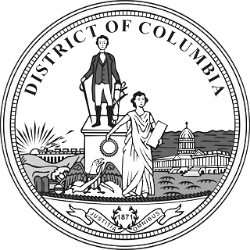 Perhaps you are hoping to form an LLC in DC. People assume how to start an LLC is difficult and costly. However, it's generally not difficult, and the cost would vary across states. We have all the info you need to know about the cost of forming an LLC, particularly the LLC cost in DC.
On this page, you'll learn about the following:
DC LLC Cost of Filing
Here are the costs involved in forming an LLC in DC.
Cost of Filing Formation Certificates
The DC Certificate of Formation is responsible for the majority of the cost, which could also vary depending on whether you're forming a domestic LLC or a foreign LLC. Still, you can file both at the DC Secretary of State.
DC Domestic LLC
Online Filing costs $220.
Expedited Filing Fee $320
By mail: Fill out the application form, and send it to Department of Consumer and Regulatory Affairs Corporations Division PO Box 92300 Washington, DC 20090. costs $320
In-person filing: Fill out the application form, and send it to the Department of Consumer & Regulatory Affairs, 1100 4th St. SW, Washington, DC 20024. costs $320.
Biennial Report filing costs $300.00. Late filing of the report bears a penalty of $100.00.
DC Foreign LLC
Online Filing Costs $220
By mail: Fill out the application form, and send it to the Department of Consumer and Regulatory Affairs Corporations Division PO Box 92300 Washington, DC 20090, costs $220.
Biennial Report filing costs $300.00. Late filing of the report bears a penalty of $100.00.
Note that filing online is ideal, not only because you need to go to the Secretary of State office, but also it would be faster. You won't have to wait in a queue in doing so.
DC LLC Formation Service or Registered Agent Fee
You need a registered agent to form an LLC in DC, hence, added costs for service fees. Here are three of the best LLC services on our list that will provide you with registered agents to ease your worries.
Business Permits and Licenses
The business licenses depend on your business's activity and location and are renewed yearly. As such, the cost will vary. Check the DC Department of Revenue for regulatory boards or agencies requiring licensing.
Business taxes
Apart from the filing of the Annual Report, the DC LLCs are also subject to state tax filing obligations. Though the taxes vary from place to place. There are different types of taxes imposed on entities operating their businesses in DC, such as federal income tax, payroll tax, sales tax, etc.
Income Tax
The income tax in the State varies between 4%-8.95% depending on the amount of income earned. If your business sells products into the State, it shall also attract sales tax at the rate of 6%.
Self-Employment Tax
DC Federal Self-Employment Tax is imposed on the business members who take profits out of the LLC. The current tax rate is 15.3%.
Federal Income Tax
DC Federal Income Tax is paid only on the income that you extract from the profits of your business, reducing the allowances and other deductions. The bracket for this is the same as the State Income Tax.
Withholding Tax
If you employ any person in your business, you must withhold the payroll tax from your employees at the rate of 7.65% of their taxable salary.
Other Mandatory Costs
DC LLC Name: It costs $50 to reserve the name of your LLC for 60 days.
Home Occupation Permit: The application for a Certificate of Occupancy for a DC LLC costs $72.60.
Business License: Obtaining Basic Business License costs around $200 for DC LLCs. Assessment of the licenses is done every two years and the licenses can be renewed at a cost of $70 with $25 for each endorsement. The DCRA Government website provides updated costs information to set up an LLC in DC.
Comparison with the Neighbouring States
Every state has different costs of filing for an LLC to their respective State Authorities. If you wish to gain a better understanding of the costs of opening an LLC in a different state in comparison to DC, check out the table below:
States
DC
Maryland
Pennsylvania
Delaware
West Virginia
Online filing fee
$220
$100 (Mail)
$150 (online or in-person)
$125
$90
$100
LLC Annual fee
$300 (Biennial)
$300
$520 times the number of members of the LLC
$300
$25
Name reservation fee
$50
$25
$70
$75
$15
Sales Tax
6%
6%
6%
No sales tax
6%
The Department of Consumer and Regulatory Affairs offers several programs for the District of Columbia to support businesses. Those who want to start an LLC in DC can explore different sectors and trade as per their preferences. The major sectors contributing to the GDP of DC are retail trade, wholesale trade, construction, and utilities.
Other Costs
How Much Does It Cost to Maintain an LLC in District of Columbia
To maintain an LLC in District of Columbia you will need to pay a biennial fee of $300 along with sales tax at 6%, income tax (4-8.95%) and federal taxes.
When it comes to starting a business, there are several different types of entities to choose from. One such entity is a limited liability company, commonly known as an LLC. This type of entity offers several benefits including personal asset protection, tax flexibility, and legal protection. However, like any other business entity, maintaining an LLC comes at a cost.

In the District of Columbia, the cost of maintaining an LLC varies depending on several factors, including the size of your business and the type of services you require. While it may sound like an additional expense at first, maintaining your LLC is essential to keep your business compliant with the law, protect your personal assets, and avoid legal setbacks in the future.

One of the expenses associated with maintaining an LLC in the District of Columbia is the annual report fee. Every year, the District requires LLCs to file an annual report with the Department of Consumer and Regulatory Affairs (DCRA). The annual report includes basic information about your LLC such as its name, address, and business activities. The fee for filing this report varies depending on the size of your business and the mode of filing, but it typically falls under $300.

Apart from annual reports, LLCs in the District of Columbia also need to obtain several licenses and permits to continue operating in the state. The required licenses and permits depend on the nature of your business, its location, and the type of services you provide. For example, if you want to operate a restaurant, you need to obtain specific food and safety permits that authorize you to sell food and ensure it meets the designated standards. With costs ranging from a few hundred dollars and up depending on the permit, it is necessary to thoroughly research the relevant permits and licenses you require before commencing business operations.

The District of Columbia also requires LLCs to apply for a unique tax identification number. LLCs must obtain a federal Employer Identification Number (EIN), and register for taxes such as sales tax, and unemployment insurance, if applicable. LLCs may need to pay for additional taxes and other commitments if they operate outside of DC, adding to the cost of running an LLC while also encouraging entrepreneurship within the District.

LLCs in the District of Columbia are also required to maintain proper records and accounts, known as bookkeeping. This helps to ensure you have a clear and legitimate trail when it comes to filing taxes, paying debts, and responding to legal challenges when they arise. The fees involved with hiring an accountant thus become another additional maintenance cost, but something that is essential to protect against malicious litigation.

Becoming a District of Columbia LLC holder does not come cheap and hence needs foresight when determining your finances. It will require a steady financial commitment. On average, however, for the protection and the significantly reduced liability, the costs can collectively be embraced knowing that by the end of the year it may translate to profits for the LLC and its partners or members.

Overall, however, despite all these costs of running an LLC within the District of Columbia and beyond, utilizing various regulations to ensure the cost is remediated through business tax deductions it is a wise move to make as it ensures long-term business success. Customer sees such efforts as a value in given businesses showcasing compliance and stability. In summary, as counterintuitive as it may seem, spending some amount upfront can potentially yield broad returns in the future.
F.A.Qs
Can I start an LLC for free?
It is possible to form an LLC without professional help, but forms still have associated costs, regardless of where your LLC is formed.
Is an LLC expensive?
It is difficult to say whether forming an LLC is expensive. Nevertheless, the cost could be anywhere from $40 to $500. If you refuse to hire professionals, you'll still have expenses like form fees to cover.
Does an LLC need a bank account?
The need to separate personal money from business funds, thus necessitating the creation of a business bank account for your LLC.
In Conclusion
The cost of D.C. is much lower compared to other forms of business. Apart from the state filing fees and annual taxes, you might bear the cost of the registered agent. Compare the price of professional LLC services and choose the most affordable one.