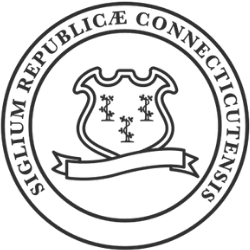 To obtain EIN for Connecticut foreign LLC one has to follow a few steps. Limited Liability Companies are easier to form than other structures of business. However, it is a bit tricky for the LLCs to form a foreign LLC in any of the states. There can be some restrictions for the Foreign LLCs to form an LLC in Connecticut. Take a look at this article to know about how to obtain EIN for your foreign LLC. It will answer all your questions related to EIN, including the procedure for a foreign entity to obtain EIN, the filing cost, etc.
What is a Foreign Limited Liability Company?
An LLC is always formed in accordance with the state rules. The state where the LLC is formed is often referred to as the main state for the LLC. It is where the LLC has its main operational center. When the LLC business members are trying to expand the LLC & wish to form it in some other states as well, the LLC is a foreign entity in the new state. The LLC is formed in the new state will be referred to as "Foreign Entity" or "Foreign Corporation" or "Foreign LLC." Forming the Connecticut Foreign LLC is easier & involves obtaining an EIN.
What is an EIN (Employer Identification Number)?
An EIN or Employer Identification Number works as a Social Security Number for your business. An EIN is a unique 9 digit identification code issued to businesses, by the Internal Revenue Service (IRS) of the U.S.S., for tax filing & reporting purposes.
Are EIN, FTIN & FEIN the same?
An Employer Identification Number (EIN) is also called a Federal Employer Identification Number (FEIN) or a Federal Tax Identification Number (FTIN). So, there is no difference between these three.
Why Does a Business Need EIN?
An LLC will require EIN for the following reasons:
To file Tax returns – EIN makes it easy to file the tax returns with the IRS. The IRS uses EIN to supervise all the business finances of the LLC.
To Hire Employees – To hire employees in the LLC, an Employer will need the EIN. EIN lets the employers set the payrolls of the employee fo every month. IRS tracks the employee's payroll taxes with the help of the EIN.
To maintain the corporate veil – In an event where someone has sued the LLC or has filed a lawsuit against it, the EIN protects members' assets. EIN is an essential part of the company's corporate veil, which differentiates the business entity from its members.
To protect the individual Identity of the member – The Limited Liability Company uses EON for all its taxation & finances. Nowhere in the financial process does an LLC use an individual's Social Security Number; hence the Identity of individual members is kept safe.
To open a business bank account – Without the EIN, an LLC can't open a business account. It is essential to get an EIN even for the business credits & business licenses.
When Does IRS Ask for EIN (Employer Identification Number)?
The taxation documents & reports are filed with the IRS, which requires an LLC about its EIN in the following circumstances.
An EIN is mandatory for an LLC with employees for tax filing & tax returns.
If the LLC is a multi-member business entity, EIN is required for drawing the partnership return files.
An EIN is also asked for excise tax filing.
EIN for a Foreign Entity or Foreign LLC
If someone is a foreign person or if the LLC is a foreign LLC, EIN allows them to start the LLC even without the Social Security Number. EIN allows the member of the foreign LLC to collect a payment, distribute the cash in the company & out of the company, hire employees & report or file taxes.
How to Obtain EIN for a Foreign LLC or a Foreign-Owned Corporation?
Following is a step-by-step guide for obtaining an EIN for a Foreign LLC:
Eligibility – Any person applying for the EIN must have a valid Taxpayer Identification Number, e.g., SSN or ITIN; only then can he apply for EIN.
FORM SS-4 – If a foreign entity does not have a Tax Identification Number, it will have to fill-up the Form SS-4, an EIN application. This form is for foreign applicants who do not have a social security number or a physical address
Filing the form with the required information – To be able to apply for the EIN, the following information has to be filled out correctly in the application form:
– Legal Name & Address of the Business
– The type of Business Entity
– Reason for the application for an EIN- The name of the country where the business is incorporated
– Number of employees
– The industry in which the LLC does its business
– Accounting Information
Ways to apply for EIN Connecticut–

Online – An EIN can be obtained by applying online on the IRS website.
By phone – A foreign entity or LLC can apply for EIN by calling on 267-941-1099, which is NOT a toll-free number.
By Fax – An EIN can also be obtained by fax. The LLC willing to obtain the EIN can fax Form SS-4 to 304-707-9471
By Mail – A completed form can be mailed to the Internal Revenue Service (IRS), Attn: EIN Operation, Cincinnati, OH 45999.
Restriction in Business For Foreign Entities in Connecticut
A foreign LLC conducting a business in Connecticut has to follow some guidelines. There are some restrictions and registration rules every foreign LLC needs to follow in order to have an LLC in Connecticut.
Trasacting Business in The State of Connecticut
For a foreign business entity to transact its business in the State of Connecticut, it is also required to collect state sales taxes in the State after registration. To be obligated to collect state sales tax on sales to citizens of that state, a firm must have a physical presence in—or nexus with—the state, such as owning a warehouse, a store, or an office in Connecticut or employing a Sales representative in the State.
Register The Business
As a part of the initiation process, the companies must register with the Connecticut Secretary of State Office. Businesses established in another state will normally apply for a Certificate of Authorization in Connecticut. This effectively registers the company as a foreign corporation and avoids the requirement to form a new company.
The foreign business LLC must submit an Application for Certificate of Authority, as well as any applicable certifications or certified copies from your home state such as Certificate of Good Standing or Existence, in order to get your Connecticut Certificate of Authority.
Under State law, the business LLCs are also required to appoint a Registered Agent for their LLC. The registered agent oversees accepting legal paperwork on the LLC's behalf. The individual must be a permanent resident of Connecticut.
Effect Of Not Registering
If a foreign LLC is not registered under Connecticut Laws, then it must bear with the following consequences-
The business LLC shall be unable to legally represent itself in any of the State's courts.
Such a business LLC shall be responsible for any fees and taxes that it should have paid if it had been properly registered, as well as any interest and penalties imposed for non-payment and non-registration.
Additionally, an LLC is subject to a $300 monthly penalty for each month it should have been registered but was not, and it may be barred from doing business in Connecticut until all penalties and fines have been paid.
Because the LLC did business in Connecticut without a certificate of registration, a member of the LLC is not accountable for the LLC's debts and liabilities.
The business LLC's contracts will not be invalidated or prevented from defending a lawsuit in Connecticut if it is not registered, in case a dispute arises from a contractual arrangement.
Unfair Trade Practice Act
The State of Connecticut incorporated the model sections of the Uniform Deceptive Trade Practices Act into the Connecticut Unfair Trade Practices Act to protect its residents from unfair trade practices such as deceptive advertising and rules on how a person can sue a business or individual who has damaged them. Businesses are strictly prohibited from engaging in any of the deceptive activities and shall be heavily penalized in case of any breach.
How Fast Can You Obtain EIN for Foreign LLC in Connecticut
An EIN for foreign LLC in Connecticut can be obtained by immediately if applying online and by mail or fax it may take up to 1 week.
Connecticut, located in the heart of New England, has long been known as a hub for business and innovation. Whether it's finance, technology, or healthcare, the state boasts a wealth of resources and a vibrant entrepreneurial culture. Recognizing the importance of attracting foreign investments and talent, Connecticut has taken significant strides to streamline the process of obtaining EINs for foreign LLCs, causally facilitating their integration into the local economy.

Gone are the days when foreign business owners had to wrestle with a cumbersome paperwork trail just to acquire an EIN. Connecticut has successfully embraced digitalization and employs efficient online platforms that empower entrepreneurs to initiate the application process from the comfort of their own homes or offices. This modernized system has significantly expedited the process, saving foreign LLCs precious time and resources.

Additionally, Connecticut prioritizes transparency and promptness in its dealings with international businesses. The state understands the urgency with which these companies operate and the need for a smooth transition into the local marketplace. Therefore, it has implemented a customer-centric approach, providing accessible and comprehensive guidance throughout the EIN application process. Business owners can readily access invaluable resources, including detailed instructions, frequently asked questions, and even user-friendly tutorials aimed at demystifying the procedure.

Efficiency is not the only factor that sets Connecticut apart when it comes to foreign LLCs obtaining EINs. What truly differentiates the state is the commitment it displays towards fostering an international-friendly environment. Recognizing that establishing a foreign LLC can be a daunting endeavor, Connecticut has taken notable measures to extend their support beyond the EIN application. Educational initiatives and workshops are held regularly to enhance foreign entrepreneurs' understanding of local business laws, the tax system, and other legal obligations. This proactive approach ensures that foreign LLCs can confidently make informed decisions and thrive within the Connecticut business landscape.

The streamlined EIN application process and the overall business-friendly culture fostered by Connecticut create a nurturing environment for foreign LLCs. This forward-thinking vision contributes to the state's growth, attracting foreign investment and transforming it into a thriving hub for entrepreneurship. By welcoming international businesses with open arms, Connecticut places itself ahead of the curve, further boosting its reputation as an appealing destination for foreign companies seeking to expand their horizons.

In conclusion, the ability to obtain an EIN swiftly and efficiently sets Connecticut apart, enabling foreign LLCs to join the state's vibrant business ecosystem with minimal delay. Caught up in the whirlwind of starting a foreign LLC, timely access to an EIN is crucial for entrepreneurs carving their path in a new market. Connecticut's commitment to digitalization, transparency, and fostering an international-friendly environment lays the foundation for successful integration and long-term growth.
FAQ
How to obtain EIN for foreign LLC in Connecticut?
To obtain EIN for your foreign LLC, you have to apply for it from IRS. Fill up the Form-SS4 and send it via phone, fax mail or submit it online.
Do I need to obtain EIN for foreign LLC always?
If you're a self-employed individual then you do not have to obtain EIN, you can use your social security number to form an LLC.
Are EIN and TIN the same or different?
EIN and TIN (Tax Identification Number) are the same things. IRS issues both the identification numbers to the businesses. It is an eight-digit identification number issued by the IRS.
Do I need a Third Party Designee to obtain EIN for Foreign LLC?
It is not mandatory to have a third-party designee obtain EIN. A third-party designee is an individual appointed by the LLC. That person will be responsible for fill-up the form SS-4 by answering all the questions and also can receive the issued EIN if applied by phone.
In Conclusion
Obtaining EIN for any Connecticut foreign LLC is a must. This number is required to conduct business, open up a business bank account, report the Taxes to IRS, and so on. EIN is any business entity's Social Security Number that is mandatory to transact business.