How to Start an LLC in Wyoming: If you're looking to start a Wyoming LLC, you've come to the right page. Setting up an LLC is easy and cost-effective. To form an LLC, you must follow a few steps that include naming your LLC, hiring a registered agent, filing your formation documents, doing the operating agreement, and finally obtaining the EIN. You can easily set up your LLC at a very low cost in Wyoming. Though, you must pay the mandatory state filing fee. These fees and charges can be tax deductible, making the LLC formation cost almost negligible.
On this page, You'll find all the steps that must be taken to ensure that your Wyoming LLC has been correctly formed. We recommend you read the whole article very carefully, word by word, don't miss anything 🙂
How to Start an LLC in Wyoming
An LLC (aka Limited Liability Company) is a hybrid business entity combining a corporation's characteristics with a partnership or sole proprietorship. It separates your personal assets from your business assets, thus giving you personal asset protection. For an LLC, members' personal assets are not affected by business debts. However, in some cases, if the LLC is sued for business debts, courts might pierce the corporate veil and use the owner's personal assets to meet their corporate liabilities.
If you wish to start an LLC, you must file your Certificate of Formation with the State and pay a filing fee of $100. While it's the most important step, it's not the only one. There are 4 other crucial steps to follow to get your LLC formed in Wyoming. Below are all 5 steps that explain everything you need to do to start a Wyoming LLC in 2023. Let's get started! You can always hire a professional LLC formation service in Wyoming to set up your LLC instead of doing it alone; a Pro service will ensure everything is done properly.
Step 1: Decide a Name for Your Wyoming LLC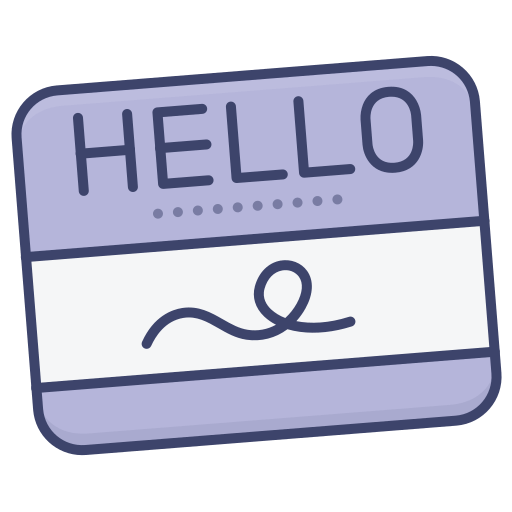 The first step while forming a limited liability company in Wyoming is to give a proper name to your LLC. Before you name your business, you must know that the name should be easy to remember, available in the state, and follows all the LLC naming guidelines.
LLC Naming Guidelines in Wyoming
There are a few specific requirements all the LLCs in Wyoming have to follow while naming their Company. Some of the most important requirements are as follows:
Your business name should be available, and no other existing business in Wyoming can have the same name. ZenBusiness offers unlimited business name searches without any hassle.
"Limited Liability Company", "Limited Company", "LC", "L.C.", "LLC", and "L.L.C." – any one of these has to be used as a suffix in your business name.
You cannot use any name for your business that is confusing or misleading. Terms such as "Treasury", "State Department", "FBI", "CIA", etc. shouldn't be included.
Terms like "Bank", "University", "Attorney", "Doctor", etc can be added only after the additional requirements by Wyoming State Government are fulfilled.
(Optional) It's better to name your business something for which your desired domain is available.
Reserve Business Name for Future
If you do not wish to file your LLC right now but want to hold the name you have decided, then you can reserve your LLC name for 120 days. To keep the name, you must file a name reservation application and pay $50 to reserve your name with the Wyoming Secretary of State.
Doing Business As (DBA) or Trade Name
Once you have a legal name for your LLC, you can register it. However, it is not mandatory. You can, instead, use DBA, Fictitious Name, or Trade Name. In that case, you must register your name with the Wyoming Secretary of State by submitting an Application to Register Trade Name in Wyoming, along with the filing fee of $100.
Recommended: You can do name search, business domain, website, emails, and a lot more in one place by hiring a professional service. We recommend using –
ZenBusiness – ($0 for LLC Formation)
Apart from LLC formation, ZenBusiness offers customized website templates and business emails at a very reasonable price. If you plan to get a website, then it is wise to have a ".com" domain for your business, but these days you can also use other TLDs like ".io", ".company", ".xyz," etc. Here you can get everything you need for your business in one dashboard.
Do I have to include LLC in my company email/domain?
It is not legally mandatory to use the word LLC in your domain name or email. If you want, you can use it. However, it is recommended not to use LLC in the domain name. A domain name should be short and easy to remember.
Step 2: Assign a Registered Agent in Wyoming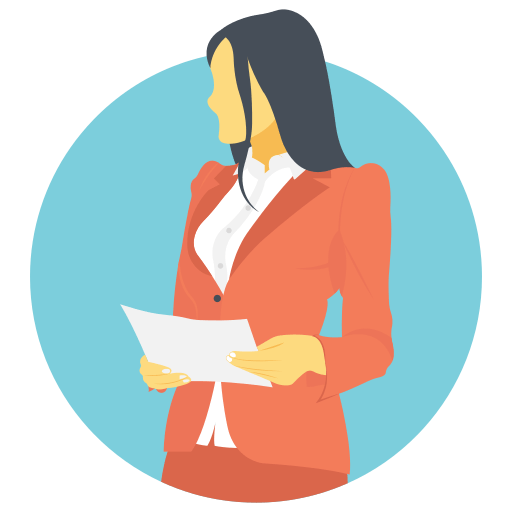 The second step to forming an LLC in Wyoming is to appoint a Registered Agent. A registered agent is a person or business entity working on your LLC's behalf. This person or business will receive important tax forms, legal documents, all notices of lawsuits, and other official government correspondence in Wyoming. Hence, hiring a competent Wyoming Registered Agent for your LLC is necessary.
Make sure your registered agent is a resident of Wyoming or has a physical street address. This address will be used as the principal address of your LLC to receive any legal documents. Most LLC formation companies also provide registered agent services. Below are two great LLC formation services; even if you buy their cheapest plan (normally $0), you also get registered agent service and other services at a very reasonable price.
These two are our top recommendations for registered agent service, as they are competent and authorized to conduct business in Wyoming. Some LLC formation services also offer standalone Wyoming registered agent services. You can purchase only Registered Agent services without purchasing any other LLC formation services. This standalone service might become handy if you are doing it yourself and don't want to disclose your home address or you don't want to pierce the corporate veil.
Who Can Be a Registered Agent?
A person above 18 years of age and has a physical address in the state of Wyoming can be a Registered Agent. A Registered Agent for service of process can be an independent person or a business entity. One is responsible for handling all the legal documents on the LLCs behalf.
Can I Be My Own Registered Agent?
Yes, you can be your own registered agent if you are a resident of the state of Wyoming and you are above 18 years of age. To become a registered agent, you must have the authority to conduct any type of business in Wyoming.
Why Shouldn't I be My Own Registered Agent?
There are a few reasons why you shouldn't be your own registered agent. The address of the registered agent is used to communicate with the SOS or for any legal activities. If you are your own registered agent, you might have to upload your personal address to the public forum. Besides, the registered agent must be at the address during business hours. It won't be easy for you as you also have to take care of other things in your LLC. Hence, it is wiser to appoint a separate entity as your registered agent.
What is Piercing the Corporate Veil in LLC?
If an LLC is sued in Wyoming, in some cases, courts might decide to lift the corporate veil, which means the owners of the LLC will be personally liable for their business debts. They might have to forgo their personal assets to repay their business debts. This is called piercing the corporate veil, where personal and business assets are not separated anymore. Your personal assets can be protected if you have enough capital and all your LLC documents are properly filed.
Registered Agent Consent Application
In Wyoming, a separate Consent Letter is to be produced to the Secretary of State. At the time of change of Registered Agent (or the name or address), the new Registered Agent has to sign the consent letter along with the Change Form. LLCs have to download and submit the Registered Agent Consent Letter. No filing fee should be paid for it. This Consent Letter should have the following details,
Name of the Registered Agent
Address of the Registered Agent
Name of the LLC (Business Entity)
Signature of the Registered Agent
Date
For more information on the same, read our guide on Wyoming Registered Agent.
Step 3: File Articles of Organization in Wyoming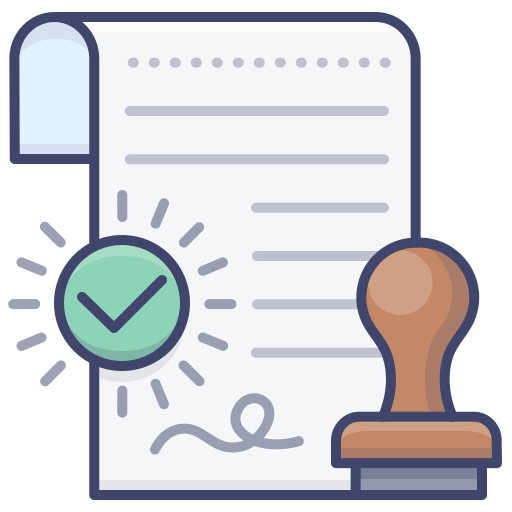 The third and most important step in forming an LLC is to file the Articles of Organization. This Wyoming Articles of Organization is a legal document that is required to register your business with the Wyoming Secretary of State. It costs $100 (by mail and $102 online) to file your formation certificate in Wyoming. (Read more on LLC cost in Wyoming).
The Articles of Organization include details like the name of the LLC, the registered agent's name, address, employees' details, and company structure (member-managed or manager-managed). Before hiring employees in Wyoming LLC, one should know about the rules and regulations thoroughly. Also. if you are expanding your existing business (an LLC) in other states to Wyoming, you must register as a Wyoming Foreign LLC.
How to File by Mail
If you prefer filing real-life forms for your LLC registration, then you can download Domestic LLC Formation Form. Read the form thoroughly, fill it out, and mail it to the following address,
Mailing Address:
Wyoming Secretary of State
2020 Carey Avenue
Suite 700
Cheyenne, WY 82002
Processing Time: Normally, it takes around 7 business days (approx) to get your LLC formed in Wyoming. The processing time for online filing might be a little faster than offline filing. With an additional cost, you can get expedited filing as well. However, the document processing time can be changed due to various factors.
Recommended: Online LLC Formation service can provide all these documents way faster than usual time with lifetime customer support and 100% accuracy. We recommend using –
ZenBusiness – ($0 + State Fees) Online LLC Setup
Every LLC owner has to pay the filing fees to register their business in Wyoming. This fee is mandatory but also tax deductible. If you're doing it yourself (filing on your own), it will not cost you any additional service fee. However, it is not feasible to do that as the DIY process might be delayed, complicated, and messy, especially if you're a novice entrepreneur. Hence, it is recommended to get professional guidance to get your LLC formed in Wyoming.
Step 4: Create Your LLC Operating Agreement in Wyoming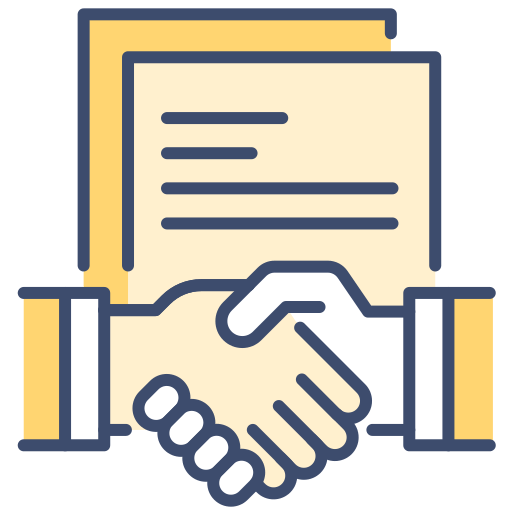 Moving on to the fourth step, filing your operating agreement. An operating agreement is an internal document that legally outlines the proprietorship and operating procedures of your LLC. This document is vital as it ensures that all business owners are on the same page regarding how they operate, thus reducing future conflicts.
When it comes to filing a Wyoming LLC Operating Agreement, the state does not require you to have a comprehensive operating agreement, but it is ideal to have one that contains all the details of your business operation that helps in taking future business decisions, especially if you decide to dissolve Wyoming LLC later. Hence, having an operating agreement may not be necessary, but it is surely ideal.
Recommended: You can get a professionally made operating agreement for very less cost with ZenBusiness. You don't need to worry about drafting it as they will take care of it on your behalf. We recommend using –
ZenBusiness – ($0 + State Fees) Online LLC Setup
The operating agreement draft can be created for free if you don't hire a professional. However, there is an advantage to appointing a proficient person/service. You will get a businesslike quality operating agreement at a very cheap fee, which will help you in the future. Hiring a professional service means you can sleep well at night 🙂
Step 5: Filing an LLC EIN in Wyoming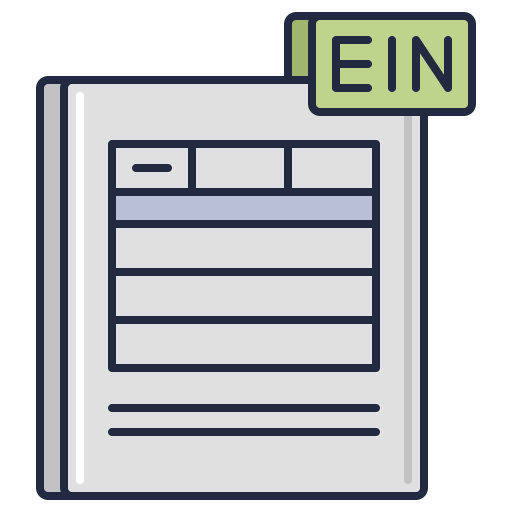 The Employer Identification Number (aka EIN) is a nine-digit number given by the Internal Revenue Service (IRS) to make it easier to identify the type of business for tax purposes and taxes in general. The EIN is necessary for any active business or any form of business, for that matter.
EIN is needed when the LLC hires employees. Hiring employees in Wyoming LLC requires following specific rules and regulations. On the other side, EIN for Wyoming Foreign LLC should be obtained if your LLC is based in other states.
To obtain EIN (aka FEIN), one must fill up a form (Online or by mail) and submit it to the IRS. Enter details of your LLC, and finally, complete the form and send it to the address given. You can also get an EIN Assistant to help you with the process.
Mail to: Internal Revenue Service, Attn: EIN Operation, Cincinnati, OH 45999
Fax: (855) 641-6935 | Fee: Free
Recommended: This hassle will be reduced when you hire an LLC formation service. They take care of obtaining EIN and all other things for your LLC. We recommend using –
ZenBusiness – ($0 + State Fees) Online LLC Setup
Note: You don't need a Social Security number when getting an EIN. You can proceed to fill out I.R.S. Form SS-4 and leave section 7b blank. You must then call the IRS at (267) 941-1099 to complete your application. Agents or employees will help you with that.
---
Congratulations, you are now done with all the necessary steps to form your Limited Liability Company in Wyoming. If you do it yourself, it should take you a long time to understand and do all the steps properly.

However, if you use ZenBusiness, it should be way faster. You will always have a live chat option and phone support with experts for any help you need. Their worry-free service will make things easier for you.
---
After Starting Your Wyoming LLC
After forming your LLC, there are still some things that you will need. The most important thing is to separate your business and personal assets. LLCs have limited liability protection that protects your personal assets from business liability. This is called a corporate veil. However, the corporate veil can be lifted or pierced by the court if the LLC is sued. In that case, the owners of the LLC become personally liable for their corporate debts. A few things like appointing a legit registered agent, having enough capital, and filing all the major documents with the state can save the LLCs from being pierced into the corporate veil.
Apart from that, there are a few things you need to take note of,
This page has provided you with steps to LLC formation and filing processes. You now have to remember upcoming filing deadlines and filing fees or filing costs, including fees for late filings, to make sure your LLC is up-to-date.
Cost of Starting an LLC in the State of Wyoming
LLCs can be formed by spending very less price. Apart from the mandatory state filing fees, you don't have to bear additional service charges if you do it yourself. Following are the fees and taxes LLCs in Wyoming must pay to register and run a business in the state. Forming an LLC is no doubt cost-effective compared to other business structures. However, the fees and charges (tax-deductible) that you must pay to the state, such as name reservation fee, name filing fee, LLC filing fee, and Franchise Tax & Sales Tax (If applicable). Here are the main fees and taxes you must pay while forming your limited liability company in Wyoming,
| Fees/Tax | Amount to be Paid |
| --- | --- |
| Name Reservation Fee (online) | $50 |
| Articles of Organization Fee | $100 (by mail and $102 online) |
| LLC Annual Fee | $50+ (Up to $500) |
| Sales Tax | 4% |
In Wyoming, an LLC name reservation is not mandatory. You can register your LLC name at the time of registering your LLC. If you wish to hold the name for some time without registering your LLC, then you can do that online. Your LLC name will be reserved for 120 days without registering your LLC. It can be done by paying $50.
In Wyoming, an Annual Report has to be produced every year. It costs $50+. It can go up to $500. Also, the State of Wyoming requires LLCs to pay a Sales Tax of 4% every year. Read our guide on LLC costs in Wyoming for more information.
Wyoming Foreign LLC
If you are interested in forming a Foreign LLC in the state of Wyoming, then you need to file the Certificate of Foreign LLC to the Wyoming Secretary of State. Foreign LLCs allow you to operate your business in more than one state. Along with the Certificate of Foreign LLC, you need to submit some more documents, like the Certificate of Good Standing, etc., to the Wyoming SOS to form your foreign LLC in the state of Wyoming. To know more in detail, check out our guide on Wyoming Foreign LLC.
Reasons to Start an LLC in Wyoming
When we talk about starting a business in Wyoming, LLC is the best option. Especially for startups and small businesses, it is wise to have an LLC in Wyoming. The primary reason for that is it has fewer tax liabilities and a high level of incentives paid by the government agency in some prominent industries. An LLC is a simple business structure and has a flexible management structure. Hence, it is less complicated. Business owners can get long-lasting benefits from LLCs.
Also, various business funding options make it easier for small businesses. Hence, Wyoming is now the favorite business state for small and medium-sized enterprises. A special type of business, like a woman-owned business, can get special grants while forming an LLC in the state of Wyoming. Wyoming is one of the states that have potential customers and excellent customer-based business opportunities. Following are the benefits of having an LLC in the state of Wyoming,
Tax Benefits
The state provided huge tax credits and benefits to the entrepreneurs. Some of the prominent tax reduction programs are,
Corporate Tax – LLCs don't have to pay any corporate tax while operating their business in Wyoming.
Intangible Tax – For any intangible asset, such as investments in bonds, shares, etc., there is one Intangible tax that LLCs have to pay. But in Wyoming, no such tax is levied.
Personal Income Tax – While operating your LLC, you don't need to pay any personal income taxes to the state government.
Estate Tax – There is no estate tax in the state. You can live and pass the property on to the next generation.
Excise Tax – If you are operating an LLC, then food, gas, and other necessary products won't get taxed. No excise tax will be levied. Read more on Wyoming's classification of LLC tax.
Freedom in Capitalization
In Wyoming, there is no upper bar for capitalization. That means any Small and medium-sized company can raise a fund of up to $500,000. There's no upper limit of having capital for the business setup in this state.
Minimum Formation Formalities
Along with tax benefits and low filing fees, the formalities are hassle-free as well. You can finish everything before time if you get one professional service to handle all your work.
Low Risk for Lawsuit
In this state, starting an LLC means one has to register their company with the government. However, there is no rule that you have to register as a manager or a member of the LLC. Hence, there is a shallow risk of getting a lawsuit.
Taxes Exemptions
There are several taxes like self-employment taxes, Federal taxes, employee taxes, and many more that are needed to be paid. However, there are tax exemptions to lower the tax burden more in this state.
Sales Tax Exemption on Manufacturing – For the specific manufacturing units, sales tax is exempted fully. LLCs or businesses do not have to pay anything to the government.
Sales Tax on Electricity – Those willing to start an LLC in the state of Wyoming can enjoy electricity for free until they start their company. There's no fee to be paid for consuming electricity.
Top 3 Businesses in Wyoming
When you decide to form an LLC in the state of Wyoming, you must have a good knowledge of the state's economy. First of all, you should know the businesses that are running in the state and their contribution to the state.
Mining Businesses
Despite a bit of decline in oil and coal production in the state, the mining businesses are one of the top economic contributors. The major coal mine in the state is the Green River Basin and Powder River Basin, with 68.7 billion tons of coal production.
Also, there is a production of 1.77 trillion natural gas in a year in Wyoming that helps in driving major industries in the state. Wyoming is also known to produce Trona used in paper, glass, water softener, and baking soda businesses. The total contribution of the industry is around $4.4billion.
Tourism Business
The historical places and monuments of the state have successfully attracted around 6 million visitors to the state. The key attraction to the state is Yellowstone National park and Grand Teton Park that are solely responsible for attracting 4 million people. The sector is giving around $2 billion in revenue to the state GDP.
Agriculture Businesses
The tiny state is also known as the cowboy state due to the 1.5 million cows present. Out of all the agricultural receipts, 86% portion is generated by livestock only. Other important elements of the agriculture sector are:-
Hay production
Wool products
Dairy products
Honey
The total contribution made by the sector is around $1.08 billion.
Some of the small scale businesses that are well established in the state are:-
Graphic designing services
Travelling agency
Online streaming businesses
Wyoming LLC Formation Review
Time needed: 5 minutes
Just to recap, here are the easy steps again when forming an LLC in Wyoming. Click on the steps in this list to read the full detail.
Things to Consider While Starting an LLC in the State of Wyoming
In this article, I have already explained all the broad steps to start an LLC. However, there are some additional essential steps to consider. The first thing is a business plan. You must have a business plan that includes all your business-related regulatory requirements. Business formation plans are required for any company owner to be prepared to run the business in Wyoming.
After the business plan, you need to consider the tax liabilities. LLCs do not have many tax liabilities like corporations. However, there are federal income taxes and some other federal taxes. LLCs with employees might have to pay some corporate taxes. When you hire employees for your LLC, make sure to choose the tax classification properly.
The cost of an LLC includes the cost of fees, bank charges, and other annual costs. Some costs are one-time costs, such as formation fees. While setting up your LLC, make sure to get business accounting tools. There can be business accounting software to use for your company, especially if your business deals in online payment. Apart from these requirements, there are licensing requirements, accounting consultation, LLC naming requirements, and other detailed requirements to consider while starting your LLC.
The formation process of an LLC is smooth. For multi-member LLCs or single-member LLCs, the process is not that complicated. However, there are a few things you must get. You need a business credit card to separate business expenses from personal ones, business licenses, business tax accounts, and other tools. All of them can be done hassle-free if you hire a professional service.
Professional services provide services such as entity filing services, various business accounts, details of business licenses you need, business and personal tax returns, business license services review, tax filing service, late filing issues handling, sales tax guide, operating agreement guide, Wyoming LLC dissolution guide, DBA guide, business name database search, domain name search domain name registration service, and registered agent service to handle your official documents. They have packages and add-on services in their business kit. In case of a lawsuit notice or any other legal issues, hiring professionals will bring many potential benefits.
F.A.Qs
How Fast Can I Form an LLC in Wyoming
The online filing for LLC in Wyoming is immediate once the payment is received. For filing through mail, it may take up to 5 to 7 business days.
One of the primary reasons for the swift LLC formation in Wyoming is the state's proactive approach to facilitating business growth and ensuring a friendly environment for startups. Wyoming offers online filing options, which significantly reduces the time and effort needed to establish an LLC. This streamlined online process allows business owners to skip the hassles associated with tedious paperwork and long waiting times. By leveraging conveniently accessible online resources, aspiring entrepreneurs can establish an LLC in Wyoming efficiently and without unnecessary delay.

Furthermore, Wyoming has implemented straightforward requirements, benefiting those seeking to opt for an LLC setup promptly. Unlike some states with convoluted regulations that lengthen the process, Wyoming's formation requirements are transparent and uncomplicated. The documents required for LLC formation, such as the Articles of Organization, are clear and easy to fill out. Thanks to these streamlined procedures, entrepreneurs can navigate the formation process quickly, allowing them to focus on the core aspects of building and growing their businesses.

An additional advantage of forming an LLC in Wyoming is the lack of requirement for an operating agreement. While having an operating agreement is still advisable to clearly define roles, responsibilities, and operational arrangements within the company, Wyoming does not mandate it. This absence of mandatory operating agreements saves time during the initial formation process as entrepreneurs can proceed with business operations without the need to draft complex legal documents immediately.

Once the necessary paperwork is completed, the turnaround time for LLC formation in Wyoming is remarkably swift. Processing times can vary slightly depending on several factors, such as the workload of the Secretary of State's office. However, compared to many other states, Wyoming displays exemplary efficiency. Typically, within a matter of days rather than weeks, entrepreneurs can expect to receive their approved LLC formation documents, allowing them to officially commence their operations.

It is crucial to bear in mind that formation speed alone should not be the sole basis for selecting a jurisdiction. While Wyoming's fast-paced LLC registration process is indeed appealing, entrepreneurs should also consider various other factors when establishing their businesses. Other significant considerations include overall business regulations, tax structures, market opportunities, and geographical factors, among others. A well-rounded assessment of these factors will help entrepreneurs determine whether Wyoming is an ideal fit for their specific business objectives.

In conclusion, the speed of forming an LLC in Wyoming is commendable. Thanks to the state's favorable business climate, accessible online registration, simple requirements, and quick processing times, entrepreneurs can expect a swift and hassle-free process. Wyoming's efficient LLC formation process reinforces its standing as an attractive destination for startups, providing entrepreneurs with the timely setup they require to focus on building their businesses.
In Conclusion
LLCs are easier to establish than other business structures. Small businesses, especially start-ups can easily start their LLCs in Wyoming at a bare minimum cost. LLCs have a 'pass-through taxation' advantage for which they are excluded from certain taxes. The formation of limited liability companies requires much lesser documents and legal processes. Share your queries with us, and leave a comment below.