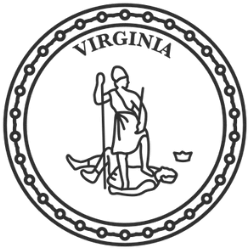 Perhaps you are hoping to form an LLC in Virginia. People assume that starting an LLC is difficult and costly. However, it's generally not difficult, and the cost would vary across states. We have all the info you need to know about the cost of forming an LLC, particularly the LLC cost in Virginia.
Virginia LLC Cost of Filing
Here are the costs involved in forming an LLC in Virginia.
Cost of Filing Formation Certificates
The Virginia Certificate of Formation is responsible for the majority of the cost, which could also vary depending on whether you're forming a domestic LLC or a foreign LLC. Still, you can file both at the Virginia Secretary of State.
Virginia Domestic LLC
Online Filing costs $100.
Annual Report filing costs $50
Name Reservation fee costs $10
By Mail: Fill out the application form, and send it to State Corporation Commission Clerk's Office P.O. Box 1197 Richmond, VA 23218-1197. Costs $100.
Virginia Foreign LLC
By Mail: Fill out the application form, and send it to State Corporation Commission Clerk's Office P.O. Box 1197 Richmond, VA 23218-1197. Costs $100.
Annual Report filing costs $50
Name Reservation fee costs $10
Note that filing online is ideal, not only because you need to go to the Secretary of State office, but also it would be faster. You won't have to wait in a queue in doing so.
Virginia LLC Formation Service or Registered Agent Fee
You need a registered agent to form an LLC in Virginia, hence, added costs for service fees. Here are three of the best LLC services on our list that will provide you with registered agents to ease your worries.
Business Permits and Licenses
The business licenses depend on your business's activity and location and are renewed yearly. As such, the cost will vary. Check the Virginia Department of Revenue for regulatory boards or agencies requiring licensing.
Taxes payable to the Virginia Department of Taxation
At the stage of its formation, an LLC has to pay certain taxes to the Federal & State Governments. This article is the list of all such important taxes that are to be paid by LLCs in Virginia. The state taxes are to be paid to the Virginia Department of Taxation. The main state and federal taxes that an LLC has to pay are:
State Income Tax
As the owner of the LLC, one has to pay State Income tax on all the earnings that he makes through the LLC. These earnings will be taxed through personal tax returns. The standard income tax rate in Virginia ranges between 3 and 5.75 percent. You can file for all the standard allowances and deductions at the time of filing.
State Sales & Use Tax
If your LLC is a seller of goods, selling tangible goods & a service provider providing services, it has to collect sales & use taxes & then pay them to the Virginia Department of Revenue. The Sales & Use Tax varies in different regions, counties, & cities. The current state sales & use tax rate on LLC in Virginia is 4.3%
Federal Self-Employment Tax
Federal Self Employment Tax is to be paid by all the LLC Business members or managers. This kind of tax applies to all the earnings you withdraw from your business. The Federal self-employment tax rate in Virginia is 15.3 percent.
Federal Income Tax
The Federal Income Tax is levied on the Income & the amount of the Federal Income Tax depends upon your earnings, the income tax bracket your LLC falls, the deductions, & the manner/ mode of filing.
You pay Federal Income Tax on all the profits your LLC makes after calculating the deductions & allowances such as Healthcare or Retirement Plans.
Employee & Employer Taxes
An LLC with several employees drawing monthly salaries will have to bear some added Employee-Employer taxes. These tax implications vary, depending on various factors, e.g., the amount, number of employees, etc.
Cost Comparison Between States
Virginia is surrounded by many states, namely Maryland, North Carolina, Tennessee, West Virginia, etc. Each of these states has a different rate of taxes levied on LLCs. Let us take a look at this comparative chart.
| | | | |
| --- | --- | --- | --- |
| States | Filing Fee | Annual/Biennial Fee | Sales Tax |
| Virginia | $100 | $50 | 4.3% |
| Maryland | $126 | None | 6% |
| North Carolina | $125 | $200 | 4.75% |
| Tennessee | $300 | $300 | 7% |
| West Virginia | $100 | $25 | 6% |
Based on the kind of industry you LLC operated in, your LLC will be liable to some other taxes & duties. For Example, if your LLC is in the sector of import & export, you have to pay the import-export duty. You should consult with a professional to verify the tax rates or business costs of registering an LLC in Virginia.
Other Costs
How Much Does It Cost to Maintain an LLC in Virginia
To maintain an LLC in Virginia you will need to pay an annual fee of $50 along with state income tax at 3% to 5.75% sales & use tax at 4.3%, and federal taxes.
The limited liability company (LLC) is a popular type of business entity due to its flexibility, simplicity, and protection of personal assets. In Virginia, forming an LLC is relatively easy and affordable, but the cost of maintaining it depends on various factors, such as the size, nature, and location of the business, and the legal and regulatory requirements.

The first cost of maintaining an LLC in Virginia is the annual registration fee, which is currently $50. This fee is payable to the Virginia State Corporation Commission (SCC), which is the authority that oversees the formation and operation of LLCs and other business entities in the state. Every LLC must file an annual report with the SCC, which confirms basic information about the business and its owners, such as the registered agent, the address, and the members or managers. Failure to file the report on time may result in penalties or even dissolution of the LLC.

Another cost of maintaining an LLC in Virginia is the business license tax. Most localities require businesses to obtain a proper license or permit to operate within their jurisdiction and to pay a fee based on the gross receipts or the number of employees. The cost of this tax varies widely across Virginia, from a few dollars to several hundred, depending on the location and the industry. Some localities also impose a Machinery and Tools Tax on businesses that use or own certain types of equipment or machinery. While these taxes may seem burdensome, they ensure that businesses contribute to the public coffers and comply with the zoning and safety regulations.

Apart from the official fees and taxes, an LLC in Virginia may incur other costs related to its operations and compliance. For example, it is advisable to obtain a separate taxpayer identification number (TIN) from the Internal Revenue Service (IRS), which allows the LLC to file its own tax return, pay its own taxes, and open a bank account under its name. Alternatively, an LLC may elect to be treated as a disregarded entity or a partnership for tax purposes, depending on its size and structure. In any case, the LLC must keep proper financial records and report its income and expenses accurately and timely.

Additionally, an LLC in Virginia is subject to various state and federal laws and regulations, such as the Virginia Employment Commission (VEC), the Occupational Safety and Health Administration (OSHA), the Americans with Disabilities Act (ADA), and the Fair Labor Standards Act (FLSA). Compliance with these regulations may involve the costs of hiring or training employees, providing benefits and insurance, obtaining permits and inspections, and responding to disputes or lawsuits. Failure to comply with these regulations may expose the LLC to penalties, fines, or legal liability.

In conclusion, maintaining an LLC in Virginia involves various costs that depend on the size, nature, and location of the business, as well as the legal and regulatory requirements. While some of these costs are fixed and simple, such as the annual registration fee and the business license tax, others may be more complex and variable, such as the compliance costs and the taxes on income and capital. Therefore, it is important for every LLC owner to estimate these costs carefully and budget for them accordingly, in order to ensure the sustainability and success of their business in Virginia.
F.A.Qs
Can I start an LLC for free?
It is possible to form an LLC without professional help, but forms still have associated costs, regardless of where your LLC is formed.
Is an LLC expensive?
It is difficult to say whether forming an LLC is expensive. Nevertheless, the cost could be anywhere from $40 to $500. If you refuse to hire professionals, you'll still have expenses like form fees to cover.
Does an LLC need a bank account?
The need to separate personal money from business funds, thus necessitating the creation of a business bank account for your LLC.
In Conclusion
The cost of Virginia is much lower compared to other forms of business. Apart from the state filing fees and annual taxes, you might bear the cost of the registered agent. Compare the price of professional LLC services and choose the most affordable one.