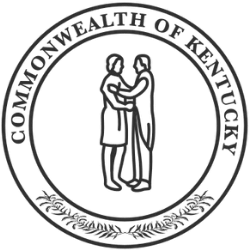 Forming an LLC requires a different business name, which must be unique and adheres to the guidelines. The great thing is Kentucky's Secretary of State page includes a name availability checker. Check out LLC Name Search to learn more.
Meanwhile, if you're interested in learning more about starting a Kentucky LLC or forming an LLC in general, you can check out How to Start an LLC.
On this page, you'll learn about the following:
How to Name an LLC in Kentucky
Time needed: 5 minutes.
There are guidelines to follow in doing a Kentucky LLC name search. To learn more, check out LLC Naming Guidelines or read Foreign LLC Application for Registration if you're planning to register a foreign LLC.
Check Name Availability

Search the Business Entity Records in Kentucky's Official Secretary of State page to check if your chosen business name is available. You may also try typing your trademark, business, or domain name on any search engine to generate businesses with similar names and to ensure your trademark is unique and meets the state's requirements.

Check out How to File a DBA to learn more about registering a DBA or trademark. For social media pages, use Social Searcher to avoid using similar page names.

Check Domain Availability

If your business name is still available, you must register for a domain name using Namecheap, Google Workspace, or other domain name sites. So customers can easily find your business over the Internet. Use the Kinsta app to manage your domains efficiently.

File Name Reservation

A Name Reservation Certificate is required along with a Certificate of Formation. You can reserve a name online, by mail, or in person with a $15 filing fee (plus tax for online).

File your Certificate of Formation and Name Reservation online on the Secretary of State Online Services page of Kentucky. You may also download the pdf file of the Name reservation form and submit it with the processing fee to the Division of Business Filings, P.O. Box 718, Frankfort, KY 40602.
Guidelines to Follow in Naming LLC
Use a business name with the abbreviation "LLC" or the phrase "Limited Liability Company."
Your decided business name must not coincide with any existing government entity. Otherwise, you might have to face legal lawsuits when filing your LLC.
Use the LLC name availability checker to ensure your business name is unique.
Get a license first if you plan on using restricted words to avoid any complications.
Note that you must put adequate effort into naming your LLC because this name will be with your business for a long time. Making your LLC name unique is vital as it would prevent people from confusing your business with others, not to mention it would be easier for them to recall your business, products, or services.
How Do I Reserve an LLC Name in Kentucky
To reserve an LLC name in Kentucky you need to submit a name reservation request form to the Kansas Secretary of State by mail or online by paying a filing fee of $15.
Setting up a new business can be a daunting process, and it requires plenty of attention to detail from the entrepreneur. One thing that cannot be ignored is the importance of reserving a business name. In Kentucky, business owners can reserve a name for their limited liability company (LLC) easily online, allowing them to operate under a registered name.

One of the key benefits of reserving a name for an LLC is that it can provide business owners with peace of mind, ensuring no one else takes their desired business name. Having a unique business name is critical for crafting a brand identity and attracting customers in today's competitive market. Furthermore, reserving the name well in advance of registering the LLC can give people more time to develop their business plan, register their company, and get funding.

So, how does one reserve an LLC name in Kentucky? The process is straightforward and begins by visiting the Kentucky Secretary of State's website. Business owners will need to start by searching for their intended name to ensure that it is not already registered. After registering, entrepreneurs can reserve their chosen name.

The state of Kentucky also provides a set of guidelines outlining names that are permissible and those that aren't when registering an LLC. For instance, the name should not include the name or initials of a government agency or service branch of the United States armed forces. The name also cannot suggest any action that would be contrary to state laws, or the purposes listed in the LLC's certificate of engagement. By adhering to these guidelines and taking sufficient care when choosing a name, LLC owners can create a distinct identity and safeguard themselves and their business.

It should be noted that the reservation period for LLC names in Kentucky lasts for sixty days. During that time, business owners are free to register their LLC under the chosen name. However, if that time passes and they do not register the name, it becomes available to others to register. As such, it is crucial to follow through and complete the business filing during the allotted time to retain the rights to use that brand name.

Entrepreneurs in Kentucky may also run into issues where their preferred name isn't available. LLCs featuring a name that's already within use in Kentucky will face disqualification. It's important to start with a list of business name choices and eventually place them in order of preference.

In conclusion, setting up an LLC and reserving a business name is vital for anyone looking to launch a new business in Kentucky. It should, therefore, be taken very seriously, and potential LLC owners need to pay attention to details and follow the right steps. By adhering to the guidelines provided and carefully selecting a name, LLC owners can help assure the company's long-standing identity. Business owners must reserve their intended business name timely into the official registry, taking swift action to guarantee their success. And at the end of the day, working with dedication, curiosity, and vision can help grow a fantastic company to new heights.
F.A.Qs
What is a Trade Name?
A trade name (doing business as (DBA) name) is the official name under which a proprietor or company chooses to do business.
Is having a domain name necessary?
Having a domain isn't necessary, but it is recommended. If you have a domain name, customers will find you more accessible through online means with your online website.
What if my name is unavailable?
For domestic LLC, you can simply brainstorm for another name if the one you pick is no longer available. For foreign LLC, you must think up a "fictitious name," which you'll use only in the state.
In Conclusion
LLC names are important as it is the main identity of your business. While naming your LLC make sure to choose the one that suits the nature of your business. Follow the naming guidelines before you start filing your LLC name