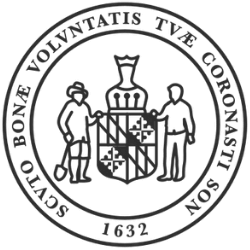 Forming an LLC requires a different business name, which must be unique and adheres to the guidelines. The great thing is Maryland's Secretary of State page includes a name availability checker. Check out LLC Name Search to learn more.
Meanwhile, if you're interested in learning more about starting an LLC in Maryland or forming an LLC in general, you can check out How to Start an LLC.
On this page, you'll learn about the following:
How to Name an LLC in Maryland
Time needed: 5 minutes
There are guidelines to follow in doing a Maryland LLC name search. To learn more, check out LLC Naming Guidelines or read Foreign LLC Application for Registration if you're planning to register a foreign LLC.
Check Name Availability

Search the Business Entity Records in Maryland's Official Secretary of State page to check if your chosen business name is available. You may also try typing your trademark, business, or domain name on any search engine to generate businesses with similar names and to ensure your trademark is unique and meets the state's requirements.

Check out How to File a DBA to learn more about registering a DBA or trademark. For social media pages, use Social Searcher to avoid using similar page names.

Check Domain Availability

If your business name is still available, you must register for a domain name using Namecheap, Google Workspace, or other domain name sites. So customers can easily find your business over the Internet. Use the Kinsta app to manage your domains efficiently.

File Name Reservation

A Name Reservation Certificate is required along with a Certificate of Formation. You can reserve a name online, by mail, or in person with a $25 filing fee (plus tax for online).

File your Certificate of Formation and Name Reservation online on the Secretary of State Online Services page of Maryland. You may also download the pdf file of the Name reservation form and submit it with the processing fee to the Department of Assessments and Taxation, 301 W. Preston Street, Baltimore, MD 21201.
Guidelines to Follow in Naming LLC
Use a business name with the abbreviation "LLC" or the phrase "Limited Liability Company."
Your decided business name must not coincide with any existing government entity. Otherwise, you might have to face legal lawsuits when filing your LLC.
Use the LLC name availability checker to ensure your business name is unique.
Get a license first if you plan on using restricted words to avoid any complications.
Note that you must put adequate effort into naming your LLC because this name will be with your business for a long time. Making your LLC name unique is vital as it would prevent people from confusing your business with others, not to mention it would be easier for them to recall your business, products, or services.
How to do a Maryland LLC Online Name Search
As a part of the LLC registration and establishment procedure, it is important to have a suitable name for your LLC in accordance with the requirements of the State. While selecting the name for your LLC, you also need to run a check to see whether the proposed name is available for registration in the State or not. The name of your LLC should be unique and in compliance with the naming guidelines of the State of Maryland.
Before you establish your LLC in Maryland, you must know if the proposed name of your LLC is unique and available to use. You can check and file the LLC name online. Here's how to do that.
Access the Business Entity Search Tool of the State of Maryland
The State of Maryland provides a Business Entity Search Tool to assist you in deciding the uniqueness of your proposed business name. This tool is very helpful in deciding whether the proposed business name is available for usage in the State or not. Keep a list of backup names ready, so you can select the final name in a few attempts.
Run the Search
After you navigate to the search page, you will find two different types of search filters that you can execute to find a relevant name for your business. You can perform the search either by the "Business Name", or "Department ID".
Perform the Search
Search the availability of the chosen name on the website. If the proposed business name is already in use, the page will display the relevant details of the business using the same name. You may exclude identifiers such as "LLC" while running the search to gain wider search results from every form of business structure in Maryland. Conduct thorough research of the name by using the provided filters before filing it with the Authorities.
If you are also planning to take your business online by setting up a website, you should also check if a similar domain name is available or not for your business.
If you also wish to use a Trademark for the distinct identity of your business in the State, you can run a trademark search on the Trademark Database of the U.S. Patent and Trademark Office to see whether the chosen name is already in use by any other business entity.
How Do I Reserve an LLC Name in Maryland
To reserve an LLC name in Maryland you need to submit a name reservation request form to the Maryland Secretary of State by mail or online by paying a filing fee of $25. It can be expedited by paying an additional amount.
Reserving a name for your Limited Liability Company (LLC) in Maryland is a crucial step towards establishing your business identity. The process of reserving an LLC name ensures that the name you wish to choose for your company is secure and not occupied by another business entity. By going through this simple procedure, you can prevent potential complications or conflicts down the road.

To begin the process of reserving an LLC name in Maryland, it is important to understand the requirements and steps involved. Firstly, it is crucial to note that the process can only be carried out through the Maryland Department of Assessments and Taxation (SDAT). Online reservation service is available, making it convenient for LLC aspirants to complete the procedure from the comfort of their computer.

To initiate the reservation, you can visit the official SDAT website and access their online portal. There, you will find a specific section dedicated to the reservation process. It is recommended to check the availability of your desired name beforehand in order to avoid reserving a name that is already taken by another Maryland business entity. Conducting a name search in advance can save time and effort, ensuring that your chosen name has not already been claimed.

Once you have verified that your desired name is available, the next step is to fill out the online name reservation form. Keep in mind that some basic information will be required, such as the name of the person responsible for the reservation and their contact information. It is a straightforward process that usually takes an estimated 10 to 15 minutes to complete.

Following the submission of the online form, a filing fee is payable. As of the time of writing, the fee for reserving an LLC name in Maryland is stated on the SDAT website. Be sure to check for any updates or changes to the fee before proceeding. The payment can be made electronically with a credit card.

After submitting the reservation request and paying the fee, it typically takes about two to three business days for the SDAT to process the application. If approved, you will receive an email confirmation with the effective date of the name reservation.

Importantly, it is crucial to keep in mind that a name reservation does not automatically guarantee the approval of your LLC formation. Therefore, it is advisable to register your Maryland LLC within the 30-day period following the reservation. Failure to do so may result in losing the name you have reserved, allowing another company to claim it.

In conclusion, reserving an LLC name in Maryland is a relatively straightforward process that can help secure the name you desire for your business. Familiarizing yourself with the requirements, conducting a name search, and properly completing the online reservation form is essential. Remember to reserve the name within a specified time frame and subsequently register your LLC to safeguard the name effectively. By taking the necessary steps in name reservation, you pave the way for a more feasible and hassle-free journey in establishing your Maryland LLC.
F.A.Qs
What is a Trade Name?
A trade name (doing business as (DBA) name) is the official name under which a proprietor or company chooses to do business.
Is having a domain name necessary?
Having a domain isn't necessary, but it is recommended. If you have a domain name, customers will find you more accessible through online means with your online website.
What if my name is unavailable?
For domestic LLC, you can simply brainstorm for another name if the one you pick is no longer available. For foreign LLC, you must think up a "fictitious name," which you'll use only in the state.
In Conclusion
LLC names are important as it is the main identity of your business. While naming your LLC make sure to choose the one that suits the nature of your business. Follow the naming guidelines before you start filing your LLC name