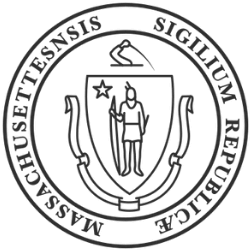 Forming an LLC requires a different business name, which must be unique and adheres to the guidelines. The great thing is Massachusetts' Secretary of State page includes a name availability checker. Check out LLC Name Search to learn more.
Meanwhile, if you're interested in learning more about starting a Massachusetts LLC or forming an LLC in general, you can check out How to Start an LLC.
On this page, you'll learn about the following:
How to Name an LLC in Massachusetts
Time needed: 5 minutes.
There are guidelines to follow in doing a Massachusetts LLC name search. To learn more, check out LLC Naming Guidelines or read Foreign LLC Application for Registration if you're planning to register a foreign LLC.
Check Name Availability

Search the Business Entity Records in Massachusetts' Official Secretary of State page to check if your chosen business name is available. You may also try typing your trademark, business, or domain name on any search engine to generate businesses with similar names and to ensure your trademark is unique and meets the state's requirements.

Check out How to File a DBA to learn more about registering a DBA or trademark. For social media pages, use Social Searcher to avoid using similar page names.

Check Domain Availability

If your business name is still available, you must register for a domain name using Namecheap, Google Workspace, or other domain name sites. So customers can easily find your business over the Internet. Use the Kinsta app to manage your domains efficiently.

File Name Reservation

A Name Reservation Certificate is required along with a Certificate of Formation. You can reserve a name online, by mail, or in person with a $30 filing fee (plus tax for online).

File your Certificate of Formation and Name Reservation online on the Secretary of State Online Services page of Massachusetts. You may also download the pdf file of the Name reservation form and submit it with the processing fee to the Secretary of the Commonwealth One Ashburton Place, Room 1717, Boston, Massachusetts 02108-1512.
How To Do a Massachusetts LLC Online Name Search
As a part of your LLC registration process, it is important to have a suitable name for your LLC in accordance with the State naming guidelines. So, when you select a name for your LLC, you also need to run a quick search on the Massachusetts Business Entity Search page to check whether the name is unique and there is no other business running in the State with the same name.
1. Access the Business Entity Search Tool on the State website
The Massachusetts Secretary of Commonwealth website offers a Business Entity Search Tool to assist you in finalizing a name for your business LLC. This tool is helpful in deciding the uniqueness and availability of the name. Also, keep a list of backup names ready, so you can select a final name in a few attempts.
2. Run the Search
After you navigate to the Search page, you can run the search by Business name. To begin the search process, you need to enter the name in the blank space and then click on the "Search" tab. You can also conduct the search using other available options, i.e., Business Identification Number, Filing Number, and Individual name.
3. Perform the Search
To finally search the name, there are different types of strategies available on the search page. The first type of strategy is the one where you can type in the keyword and you have to select the option "Begins with". This way, it will show the names of the competing businesses in Massachusetts starting with the same name as your proposed name. Or, there are other options such as "exact match", "Full text" and "Soundex". So, if you type in the words that your business's name contains or exactly matches, this will give the results for all the competing businesses.

While conducting the search, you can exclude usage of identifiers such as "LLC" to access wider results from different forms of business structures running in a similar name. Conduct thorough research of the name by using the provided filters before filing it with the Authorities.
If you also wish to use a Trademark for the distinct identity of your business in the State, you can run a trademark search on the Trademark Database of the U.S. Patent and Trademark Office to see whether the chosen name is already in use by any other business entity.
If you also plan on conducting your business online through a website, you should also check if a domain name similar to your chosen business name is available or not.
Guidelines to Follow in Naming LLC
Use a business name with the abbreviation "LLC" or the phrase "Limited Liability Company."
Your decided business name must not coincide with any existing government entity. Otherwise, you might have to face legal lawsuits when filing your LLC.
Use the LLC name availability checker to ensure your business name is unique.
Get a license first if you plan on using restricted words to avoid any complications.
Note that you must put adequate effort into naming your LLC because this name will be with your business for a long time. Making your LLC name unique is vital as it would prevent people from confusing your business with others, not to mention it would be easier for them to recall your business, products, or services.
How Do I Reserve an LLC Name in Massachusetts
To reserve an LLC name in Massachusetts you need to submit a name reservation request form to the Massachusetts Secretary of State by mail or online by paying a filing fee of $30.
Reserving a name for your Limited Liability Company (LLC) in Massachusetts can be a challenging task, especially for individuals who have never carried out such a process before. Nevertheless, understanding the decisive steps to take, while engaging with relevant State laws and regulations will make the process significantly easier.

First, it is essential to understand that the Massachusetts Secretary of State is responsible for registering LLC names. Thus, the Secretary of State is the sole point of contact when it comes to registering an LLC name. Anyone interested in registering a name for their LLC in Massachusetts is therefore required to contact the Secretary of State. To do this, the process can be carried out in two different ways; online or by mail.

The first step involves visiting the Massachusetts Secretary of State's website, performing a search within "corporations and business entities," and compiling a list of potential names for your LLC. It is essential to note that before commencing with your search, it is fundamental to register with the Massachusetts Secretary of State platform to ease the reservation process.

Many factors, such as accurate name spelling, can determine whether your registration process is successful or not. Thus, it is probably essential to ensure that the information entered into fields provided for the registration process is correct. Double- and triple-checking the copy of the LLC's name, spelled in the correct manner, is important; otherwise, the state may return the form.

Once you're satisfied with the name options at your disposal and the accuracy of all they carry, the next step is to check their availability to ensure that there are no similar, active, or proposed names already in the Massachusetts LLC database. To enhance take stock and check for license availability or trademarks, licensed areas in specific industries and other factors that may complicate trademarking; it may be an adequate step to seek legal counsel to help you navigate through the complexities.

During the availability check encounter on the platform, the system should inform you of the availability status of each name within the database in-depth, or open your eyes to all-road language options available to choose from if a name is rejected.

After you've made your choice and paid the fee associated with this step, which, as of February 2021, costs anywhere from thirty-five to sixty-five dollars, according to the Secretary of State – the entire process can take about seven business days to be verified.

Therefore, while going through the process, applicants must consider adjusting any businesses' schedule status, action priorities postponements, or rejig their entire ways of thinking to dilute the severity of the 7-day maximum wait time.

It is essential to note that registering your LLC name in Massachusetts should promote a business brand considerably down the line of successful operation. To this intent, when engaging with the State laws ruling LLC name registration in Massachusetts, the registeration Registrar's requirements and regulations should be followed strictly to comfortably build a brand with thrust and reliability.

It is common nom 'nod' amongst stakeholders and new brand entrants to opt for lowercase initials LC before the CCC reflecting element of the company title they acquiesut to only use within licensed interactions.

Overall, registering your brand's LLC depends on choosing the proper name, correctly submitting applicants, getting through available channels, navigating website maze and ensuring applicants maintain reliability whenever this process of State promulgated registrationality presents itself. Regardless of this, proficiency navigating brand endeavors in compliance with laws governing LLC in The Commonwealth of Massachusetts upholds operating with surety, security, and presents palpable future success probability occurrences.
F.A.Qs
What is a Trade Name?
A trade name (doing business as (DBA) name) is the official name under which a proprietor or company chooses to do business.
Is having a domain name necessary?
Having a domain isn't necessary, but it is recommended. If you have a domain name, customers will find you more accessible through online means with your online website.
What if my name is unavailable?
For domestic LLC, you can simply brainstorm for another name if the one you pick is no longer available. For foreign LLC, you must think up a "fictitious name," which you'll use only in the state.
In Conclusion
LLC names are important as it is the main identity of your business. While naming your LLC make sure to choose the one that suits the nature of your business. Follow the naming guidelines before you start filing your LLC name