At LLCBuddy, we don't just offer information; we provide a curated experience backed by extensive research and expertise. Led by Steve Goldstein, a seasoned expert in the LLC formation sector, our platform is built on years of hands-on experience and a deep understanding of the nuances involved in establishing and running an LLC. We've navigated the intricacies of the industry, sifted through the complexities, and packaged our knowledge into a comprehensive, user-friendly guide. Our commitment is to empower you with reliable, up-to-date, and actionable insights, ensuring you make informed decisions. With LLCBuddy, you're not just getting a tutorial; you're gaining a trustworthy partner for your entrepreneurial journey.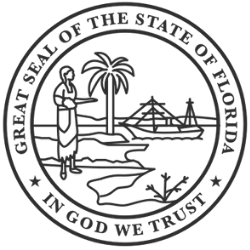 Forming an LLC requires a different business name, which must be unique and adheres to the guidelines. The great thing is Florida's Secretary of State page includes a name availability checker. Check out LLC Name Search to learn more.
Meanwhile, if you're interested in learning more about starting a Florida LLC or forming an LLC in general, you can check out How to Start an LLC.
How Do I Reserve an LLC Name in Florida
To reserve an LLC name in Florida you need to submit a name reservation request form to the Florida Secretary of State by mail or online by paying a filing fee of $25.
When establishing a business, one of the initial steps is to choose and register a name that accurately reflects your company's identity and values. In the case of creating a limited liability company (LLC) in Florida, reserving a name becomes an essential preliminary action. As the process of reserving an LLC name might seem daunting to entrepreneurs, this editorial aims to guide you through the steps, ensuring a smooth path to acquiring your desired business name.

To begin, let us first understand the importance of reserving an LLC name in Florida. When setting up your company, you want to ensure that your chosen name is available and not claimed by another entity. By reserving a name, you gain the temporary sole right to use it, securing your business identity while you complete the necessary steps for LLC formation. Additionally, this reservation can help you prevent any potential confusion or conflicts with other businesses sharing a similar name. Hence, this initial step becomes crucial to safeguard your brand's uniqueness and integrity.

The process of reserving an LLC name in Florida is relatively straightforward. Firstly, you must visit the official website of the Florida Division of Corporations. Here, you will find the required forms and information necessary to proceed. Prepare yourself by providing the desired name for your LLC and the appropriate filing fee. It is recommended to have a few alternate names in mind, as your first choice may already be taken. Ensuring uniqueness is essential to the process, and so it is beneficial to verify name availability in the state's database before starting the reservation process.

Once you have the required information ready, you can then proceed to complete the appropriate form. In Florida, the reservation of an LLC name can be accomplished by filing the "Application for Reservation of Limited Liability Company Name" form. This form typically requires basic information such as your name, address, phone number, and email address, along with the name you wish to reserve.

Upon filling out the form, it must be submitted either by mail or in person to the Florida Division of Corporations. Enclose the filing fee along with the form and ensure that you provide all necessary details accurately to avoid any potential delays or rejections. It is recommended to double-check all the information before submitting to ensure accuracy.

Once the application is received and approved, you will generally be awarded the temporary reservation of the LLC name for a duration of 120 days. This reservation provides you the necessary time to complete the remaining steps involved in establishing your LLC, such as filing your Articles of Organization.

It is worth noting that while reserving an LLC name grants you temporary protection, it does not guarantee that your desired name will be entirely free and available by the time you submit the required documents for LLC formation. Therefore, it is prudent to begin the LLC registration process promptly after reserving the name to secure it definitively.

Reserving an LLC name in Florida sets you on the right path towards establishing your business under a distinct identity while preventing any potential conflicts or confusion. By following the outlined steps and completing the necessary forms accurately, you can ensure a smooth reservation process and proceed confidently towards formally establishing your LLC.
On this page, you'll learn about the following:
How to Name an LLC in Florida
Time needed: 5 minutes
There are guidelines to follow in doing a Florida LLC name search forming an LLC. To learn more, check out LLC Naming Guidelines or read Foreign LLC Application for Registration if you're planning to register a foreign LLC.
Check Name Availability

Search the Business Entity Records in Florida's Official Secretary of State page to check if your chosen business name is available. You may also try typing your trademark, business, or domain name on any search engine to generate businesses with similar names and to ensure your trademark is unique and meets the state's requirements.

Check out How to File a DBA to learn more about registering a DBA or trademark. For social media pages, use Social Searcher to avoid using similar page names.

Check Domain Availability

If your business name is still available, you must register for a domain name using Namecheap, Google Workspace, or other domain name sites. So customers can easily find your business over the Internet. Use the Kinsta app to manage your domains efficiently.

File Name Reservation

A Name Reservation Certificate is required along with a Certificate of Formation. You can reserve a name online, by mail, or in person with a $35 filing fee (plus tax for online).

File your Certificate of Formation and Name Reservation online on the Secretary of State Online Services page of Florida. You may also download the pdf file of the Name reservation form and submit it with the processing fee to R.A. Gray Building 500 South Bronough Street Tallahassee, Florida 32399.
Guidelines to Follow in Naming LLC
Use a business name with the abbreviation "LLC" or the phrase "Limited Liability Company."
Your decided business name must not coincide with any existing government entity. Otherwise, you might have to face legal lawsuits when filing your LLC.
Use the LLC name availability checker to ensure your business name is unique.
Get a license first if you plan on using restricted words to avoid any complications.
Note that you must put adequate effort into naming your LLC because this name will be with your business for a long time. Making your LLC name unique is vital as it would prevent people from confusing your business with others, not to mention it would be easier for them to recall your business, products, or services.
In Conclusion
LLC names are important as it is the main identity of your business. While naming your LLC make sure to choose the one that suits the nature of your business. Follow the naming guidelines before you start filing your LLC name