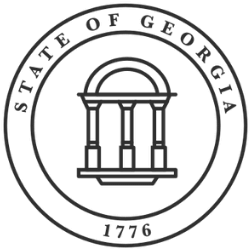 Forming an LLC requires a different business name, which must be unique and adheres to the guidelines. The great thing is Georgia's Secretary of State page includes a name availability checker. Check out LLC Name Search to learn more.
Meanwhile, if you're interested in learning more about starting an LLC in Georgia or forming an LLC in general, you can check out How to Start an LLC.
On this page, you'll learn about the following:
How to Name an LLC in Georgia
Time needed: 10 minutes
There are guidelines to follow in forming an LLC. To learn more, check out LLC Naming Guidelines.
Check Name Availability

Search the Business Entity Records on Georgia's Official Secretary of State page to check if your chosen business name is available. You may also try typing your trademark, business, or domain name on any search engine to generate businesses with similar names and to ensure your trademark is unique and meets the state's requirements.

Check out How to File a DBA to learn more about registering a DBA or trademark. For social media pages, use Social Searcher to avoid using similar page names.

Check Domain Availability

If your business name is still available, you must register for a domain name using Namecheap, Google Workspace, or other domain name sites. So customers can easily find your business over the Internet. Use the Kinsta app to manage your domains efficiently.

File Name Reservation

A Name Reservation Certificate is required along with a Certificate of Formation. You can reserve a name online, by mail, or in person with a $25 filing fee (plus tax for online).

File your Certificate of Formation and Name Reservation online on the Secretary of State Online Services page of Georgia. You may also download the pdf file of the Name reservation form and submit it with the processing fee to the Office of Secretary of State, Corporations Division, Name Reservation Request, 2 Martin Luther King Jr. Dr.
SE, Suite 313 West Tower, Atlanta, Georgia 30334.
Guidelines to Follow in Naming LLC
Use a business name with the abbreviation "LLC" or the phrase "Limited Liability Company."
Your decided business name must not coincide with any existing government entity. Otherwise, you might have to face legal lawsuits when filing your LLC.
Use the LLC name availability checker to ensure your business name is unique.
Get a license first if you plan on using restricted words to avoid any complications.
Note that you must put adequate effort into naming your LLC because this name will be with your business for a long time. Making your LLC name unique is vital as it would prevent people from confusing your business with others, not to mention it would be easier for them to recall your business, products, or services.
How To Do a Georgia LLC Online Name Search
Having a unique name for your business is necessary while you are forming an LLC in Georgia. There are the things you need to know when you are searching for an LLC name in Georgia. There are a bunch of guidelines to check out before you decide on names for your business.
To search for your business name in Georgia, you need to go to the Georgia Secretary of State website.
To search the business name, one has to visit the online service page of the Georgia Secretary of State Corporation Division website. Go to the "Business Search" tab on the homepage and click on it.
One can search for Business names in three different ways. Below are the details of the three ways to LLC name search in Georgia.
Business Search
In this section, one has to enter the name that they have for their LLC. There are three options in this section. 'Starts with', 'Exact Match', and 'Contains', are the options that one can use to search the LLC name. Each option will show similar or the same business names (if any) and their details.
There are boxes like registered agent name, officer name, and control number. These sections narrow down the search. However, these are not mandatory fields to be filed.
Service of Process Search
In this section, you can enter the defender's name, plaintiff's name, civil action number, and so on to search the business details. As you enter the details and hit the Search button, you will see the list of similar or the same businesses.
Trademark Search
Finally, in this section, one can search for business entities by providing trademark information. Registration number, Mark name, registrar's name, and some other information should be given to get the business details.
Points to be noted:
Trademark search only shows the businesses that are registered under the Georgia Secretary of State. Businesses that are registered as foreign, different states, or under federal are not shown in the result
If the name you are searching for has no result to show then the name is not taken yet.
If you find a bunch of similar names in the list then it must not be unique and can be easily mixed up with other existing companies.
How Do I Reserve an LLC Name in Georgia
To reserve an LLC name in Georgia you need to submit a name reservation request form to the Georgia Secretary of State by mail for $35 or online by paying a filing fee of $25.
When it comes to starting a business, one of the primary steps is choosing and securing a suitable name for your company. In Georgia, like in many other states, you have the option to reserve a name for your Limited Liability Company (LLC) before actually filing the necessary paperwork to establish your business. This can be a prudent step to take if you have a unique and distinctive name in mind, as it ensures that no other entity can claim the same name while you go through the necessary formation process.

Reserving a name for your LLC in Georgia is a relatively straightforward process. You must first ensure the availability of your desired name by conducting a thorough search. The Georgia Secretary of State's website provides a convenient online portal where you can search for existing entity names. It is vital to be comprehensive in your search to avoid any potential conflicts with existing entities. Remember, even slight differences in names may not be sufficient to distinguish one entity from another legally.

Once you have confirmed the availability of your preferred LLC name, the next step is to file a reservation request with the Georgia Secretary of State. This application can be submitted online or by mail. The information required typically includes the desired name, as well as the name and contact information of the person or entity making the reservation. It is important to take note of the specific requirements and guidelines provided by the Georgia Secretary of State's office to ensure smooth processing of your request.

The reservation is valid for a period of 30 days, during which time you should proceed with filing the necessary documents to establish your LLC. It is important to bear in mind that the name reservation does not necessarily guarantee the approval of other documents required for LLC registration. If your LLC formation documents are rejected for any reason, the reserved name will no longer be held exclusively for you, and it may become available again for others to claim.

Taking the time to reserve a name for your LLC can be advantageous for various reasons. First and foremost, it helps safeguard the name you have chosen for your business. By temporarily reserving it, you gain some certainty that another entrepreneur won't snatch it away during the formation process. This avoids potential legal conflicts or complications down the line.

Additionally, reserving your LLC name can help you maintain a sense of professionalism and establish your brand identity right from the start. Having a distinctive and memorable name can speak volumes about your business and attract potential customers or clients. Symbolically, it gives you a head start in building and marketing your brand, even before your LLC is officially operational.

In conclusion, understanding and leveraging the process to reserve a name for your LLC in Georgia is a significant step in setting the foundations of your business. By conducting a comprehensive name search and promptly submitting a reservation request, you can secure the desired name while laying the groundwork for your upcoming LLC formation. Taking these proactive measures demonstrates seriousness, professionalism, and commitment to your venture, giving you peace of mind as you embark on your entrepreneurial journey.
F.A.Qs
What is a Trade Name?
A trade name (doing business as (DBA) name) is the official name under which a proprietor or company chooses to do business.
Is having a domain name necessary?
Having a domain isn't necessary, but it is recommended. If you have a domain name, customers will find you more accessible through online means with your online website.
What if my name is unavailable?
For domestic LLC, you can simply brainstorm for another name if the one you pick is no longer available. For foreign LLC, you must think up a "fictitious name," which you'll use only in the state.
In Conclusion
LLC names are important as it is the main identity of your business. While naming your LLC make sure to choose the one that suits the nature of your business. Follow the naming guidelines before you start filing your LLC name