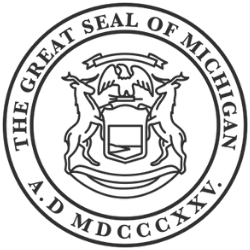 If you are forming a Michigan LLC, then this page's content would be vital. As you learn how to start an LLC, you will realize that the bulk of your initial work and LLC cost comprises filing Michigan articles of organization, which we will elaborate on this page.
On this page, you'll learn about the following:
What is an Article of Formation?
An Article of Organization, also known as an LLC certificate or Certificate of Formation in some states, is a document filed with the secretary of state to form an LLC.
Each state has a different requirement to fill out a form. An Article of Organization usually includes the following:
The name of the LLC,
the effective date of the LLC,
the company's principal office,
the business purpose,
the duration of the business,
a copy of the LLC's name registration certificate, and
the name and address of the registered agent, organizers, and
at least one member of the company.
You can file an Article of Organization online, by mail, or in person.
Note that the certification of formation is a legal requirement, not to mention, the core of your LLC formation. It even makes up the bulk of your Michigan LLC cost. Without it, you have no LLC. So, take the time to complete and file this certificate.
How to File Michigan Articles of Organization
These are the simple steps to follow in filing an Article of Organization in Michigan.
Step 1: Find Forms Online
Go to the Michigan Corporation Division to download the article of organization form for your LLC or to log into the online service.
Step 2: Fill Out Form
When filling out the form, you must have reserved an LLC name. Do a name search. Go to Michigan LLC Name Search to check whether your chosen business name is available to use in this state.
You must attach a copy of your Name Reservation to your filled-out Article of Organization form when filing. You also need to nominate a registered agent. Here are 3 of the best LLC services on our list.
Step 3: File Formation Certificates
File your formation certificate either online or by mail by filling out a form and sending it to the Michigan Department of Licensing and Regulatory Affairs, Corporations, Securities & Commercial Licensing Bureau — Corporations Division, P.O. Box 30054, Lansing, MI 48909.
Filing Michigan Articles of Organization Online
Time needed: 5 minutes.
If you want to form an LLC in Michigan, you need to file for the Articles of Organization. You can do this online. When applying through online filing, along with an easy process it also helps to get the benefit of immediate processing too. The formation guide in the following steps will help you file for the Certificate of Formation, so read on and get the info.
Go to the Official State of Michigan website

Go to the website of the Secretary of State of Michigan. The website will guide you in establishing an LLC in the State and in a convenient manner through online mode. Visit the Corporations Online Filing System on the State website. The portal offers a one-stop solution to all business filings and information.

Select the Online Form

Scroll down the page to the Online form sections. Select the link '700 – Articles of Organization' under the heading Domestic Limited Liability Company.

Proceed to fill in the details

On the following page, start to fill in the needful details in the proper blank spaces provided in the online form. In the first section, provide the name of your Limited Liability Company.

Specific Purpose

Under Article II, provide the details about the specific purpose of establishing your limited liability company.

Duration

In this section, provide the duration of functioning of your limited liability company, in case it does not aim to have perpetual existence.

Details of the office and the Registered Agent

In the succeeding section, provide the street address of your office that is to be maintained in the State of Organization and the details of your resident agent, such as name, street address.

Effective date

If the effective date of operation is different from the date of filing, mention the exact date from which the business shall become effective in the State of Michigan.

Additional Details

If your articles contain additional provisions, you can mention them as a new article in the application and mention the details in the blank space provided under.

Signature

Add the signature of the person in authority. Mention any special instructions that might be applicable to your application.

Submitter's details

Enter your details, such as Name, Business name, mailing address, phone number, and email.

Review the information

Before making the payment, review the information provided in the application carefully to be accurate and correct to your knowledge to avoid any future rejection.

Make the payment

After reviewing the application, proceed to make the payment of $50. If you wish to expedite the process, accordingly pay the additional fees. Next, submit the application.
Filing Michigan Articles of Organization by Mail
If you want to file the Articles of Organization by mail, then you can easily do that. By following the instructions below, one can file the Articles in Michigan,
Download the Application Form PDF on your system.
Read the guidelines properly and fill up the form with correct and accurate information.
Attach the name reservation certificate with the application form.
Review the information filled in the form thoroughly to be accurate.
Make a check or money order payable to the State of Michigan.
Send all the documents to the mailing address: Michigan Department of Licensing and Regulatory Affairs Corporations, Securities & Commercial Licensing Bureau Corporations Division P.O. Box 30054 Lansing, MI 48909
You can also deliver the application in-person to the address: 2501 Woodlake Circle Okemos, MI
Cost of Filing a Michigan Articles of Organization
It is more convenient to file a certificate of formation online than by mail. The cost of filing an LLC in Michigan is the same for online and offline filing. Here is the cost of filing formation certificate in Michigan,
Online filing costs $50
Filing by mail costs $50
Where Can You Find Your Michigan LLC Articles of Organization
Articles of Organization for Michigan LLC can be accessed through the Michigan Department of Licensing and Regulatory Affairs' website. You can also download the PDF from the same website.
Starting a new business is always an exciting and daunting task at the same time. Owning your own business offers freedom, flexibility, and control over your future. One crucial aspect of starting your business is creating a legal structure. Many business owners opt for limited liability companies, or LLCs, due to the lower operational costs and pass-through tax advantages. Michigan is one state that requires its LLC owners to file their Articles of Organization with the relevant authorities before commencing operations. The process of finding your Michigan LLC Articles of Organization, however, can be challenging for new business owners. But, with a basic understanding of where to look, it should not take too long to navigate Michigan's LLC registration system.

To find your Articles of Organization, begin by visiting Michigan's Department of Licensing and Regulatory Affairs (LARA) website. This website serves as a database that offers access to important data and resources such as forms, manuals, laws, policies, and other essential information for businesses' establishment and regulatory compliance. Once on the site, look for the "Business Services" panel on the front page and select "Search Business Entity," which can be found below the panel. Next, type your LLC's name in the search box and press "Search." A list of related LLCs registered to conduct business in Michigan will appear. At this point, you would need to choose your entity from the list, which would prompt a link to a page with your company's details, including registered name, registration date, status, and the name and address of your resident agent or registered office.

It is noteworthy that the state of Michigan archives Articles of Organization records filed with LARA; however, copies are not provided. Thus, if you need a duplicate or an authenticated copy of your Michigan LLC Articles of Organization, you would need to submit a request along with a payment of $1 per written page and an additional $20 for authentication. All requests should include the company name and an address to send the duplicate or authenticated copy. You can send these with outstanding payments via first-class mail or pay less to drop it off by hand at the Department's Customer Service Center.

Michigan's LLC registration process may seem overwhelming, particularly for start-ups with no prior experience. This should not discourage hopeful business owners, as there are online filing service companies that can assist with ensuring accuracy and efficiency in completing the Articles of Organization and delivering them on behalf of businesses. These service providers are professional entities that offer tips and guide business owners through Michigan government procedures. With their assistance, the hopes of filing legally compliant and adherent Articles of Organizations with sooner turn into a reality.

In conclusion, the process of finding your Michigan LLC Articles of Organization may seem daunting; however, it is made more straightforward when you understand where to find relevant information, such as the LARA site. While obtaining a duplicate or authenticated-copy may require dollar requirements, alternate institutions can aid in guiding the new entrepreneur through the filing process and ensuring regulatory compliance as efficiently as possible. Running an LLC is an enriching experience, and it definitely should not die in the application process over mixed up logistics.
F.A.Qs
What is an Article of Organization?
An Article of Organization is a legal document that will officially make your LLC into existence. This document is needed specifically for Michigan in forming an LLC business structure.
What information does an Article of Organization application need?
The application form for the Article of Organization needs to include the LLC name, date of establishment, the company's registered office, business purpose, how long the business will exist, and a copy of the LLC's name registration certificate.
What is the recommended method of filing an Article of Organization, online or by mail?
Filing by mail or in person is neither highly recommended nor required; waiting an extra week for your LLC to be approved isn't that bad. The LLC approval you send in will be returned by mail. Online filing, meanwhile, is more convenient as you won't have to stay in a queue.
In Conclusion
Articles of Organization or Certificate of Formation is the most important document for your Michigan LLC. Before you submit/file the document make sure to provide proper and correct information about your company. If you have any questions, share that below in the comment section.