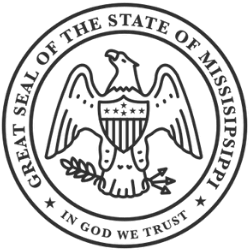 Perhaps you are hoping to form an LLC in Mississippi. People assume that starting an LLC is difficult and costly. However, it's generally not difficult, and the cost would vary across states. We have all the info you need to know about the cost of forming an LLC, particularly the LLC cost in Mississippi.
On this page, you'll learn about the following:
Mississippi LLC Cost of Filing
Here are the costs involved in forming an LLC in Mississippi.
Cost of Filing Formation Certificates
The Mississippi Certificate of Formation is responsible for the majority of the cost, which could also vary depending on whether you're forming a domestic LLC or a foreign LLC. Still, you can file both at the Mississippi Secretary of State.
Mississippi Domestic LLC
Online Filing costs $50
Annual Report filing costs $0
Name Reservation Fee costs $25
By mail filing: Not Available
Mississippi Foreign LLC
Online Filing costs $250
Annual Report filing costs $250
Name Reservation Fee costs $25
By mail filing: Not available
Visit the Business Documents Filing Fees by Mississippi Business Corporations to learn more about the forms and fees requirements of business LLCs in Mississippi.
Note that filing online is ideal, not only because you need to go to the Secretary of State office, but also it would be faster. You won't have to wait in a queue in doing so. Besides, Mississippi only allows online filing to date.
Mississippi LLC Formation Service or Registered Agent Fee
You need a registered agent to form an LLC in Mississippi, hence, added costs for service fees. Here are three of the best LLC services on our list that will provide you with registered agents to ease your worries.
Business Permits and Licenses
The business licenses depend on your business's activity and location and are renewed yearly. As such, the cost will vary. Check the Mississippi Department of Revenue for regulatory boards or agencies requiring licensing.
Mississippi LLC taxes to be Paid
Though the annual report filing in the State of Mississippi is free of cost, the LLCs in the State are subject to different State Tax filing obligations. Though the taxes vary from county to county.
Mississippi State Income Tax
This is the State Tax levied on any income you pay to yourself. The tax rate varies between 3.0% to 5.0%, depending on the total amount of taxable income.
Mississippi Sales Tax
The standard rate of sales tax applicable is at the rate of 7.00% and the maximum local or county rate that applies additionally is 1.00%.
Mississippi Federal Self-Employment Tax
Any profit that Mississippi LLC Business members draw out from the business is liable to pay self-employment tax. The standard tax rate is 15.3%.
Mississippi Employer Payroll Tax Withholding
If you hire employees in Mississippi, you must withhold payroll tax from their salaries. The standard rate of withholding is 7.65% of the taxable salary of the employees.
Cost Comparison among States
Every state has different costs of filing for an LLC to their respective State Authorities. If you wish to gain a better understanding of the costs of opening an LLC in a different state in comparison to Mississippi, read the table below:
| | | | |
| --- | --- | --- | --- |
| State | Filing Fee | Annual Fee/Biennial Fee | Sales Tax |
| Mississippi LLC | $50 | $0 | 7.00% |
| Tennessee LLC | $300 | $300 (Annual) | 7.00% |
| Alabama LLC | $200 | $100 (Annual) | 4.00% |
| Louisiana LLC | $100 | $35 (Annual) | 4.45% |
| Arkansas LLC | $45 | $150 (Annual) | 6.50% |
Mississippi's economy has witnessed a forward-looking forecast with a significant rise in its GDP. Manufacturing, trade, real estate, health, and education have been the major contributing sectors to the State's rising economy.
Other Costs
How Much Does It Cost to Maintain an LLC in Mississippi
To maintain an LLC in Mississippi you do not need to pay an annual fee. However, state income tax at 3% to 5%, sales tax at 7% and federal taxes are levied.
As a business owner in Mississippi, one of the biggest decisions you will make is the legal structure of your company. If you've chosen to form an LLC, you may be wondering about the costs associated with maintaining one. And while the costs will indeed vary for each business, there are a few things to consider.

First and foremost, it's important to recognize that there are both ongoing and occasional fees when running an LLC. For instance, you'll need to file an annual report with the state and pay a fee for doing so. There may also be franchise taxes to pay, depending on your business's annual revenue. Additionally, you'll want to budget for potential legal fees, such as those for filing patents, trademarks, or other legal protection for your business.

It's also a good idea to work with a lawyer or accountant to ensure that you've covered all bases regarding taxes, licenses, and paperwork. While this can understandably be an added expense, not having to pay any penalties for mistakes or omissions will likely make the expense worthwhile.

Another consideration is hiring employees. If you plan on doing so, you'll need to budget for worker's compensation insurance, payroll taxes, and other related expenses. All of these expenses can add up significantly, so it's important to plan accordingly.

Overall, while forming an LLC in Mississippi can be cost-effective in terms of protection and liability, it's important to remember that there are ongoing costs to consider as well. But with careful planning and a good understanding of the fees associated with owning an LLC, it can be a viable option for owning a company in Mississippi.

In summary, it's crucial to understand the costs associated with owning and maintaining an LLC in Mississippi. From an annual report fee to potential legal fees and taxes, there will certainly be expenses to consider when deciding on this legal structure. But by properly budgeting and seeking the advice of a lawyer or accountant, you can be confident that you're making the right decision for your business.
F.A.Qs
Can I start an LLC for free?
It is possible to form an LLC without professional help, but forms still have associated costs, regardless of where your LLC is formed.
Is an LLC expensive?
It is difficult to say whether forming an LLC is expensive. Nevertheless, the cost could be anywhere from $40 to $500. If you refuse to hire professionals, you'll still have expenses like form fees to cover.
Does an LLC need a bank account?
The need to separate personal money from business funds, thus necessitating the creation of a business bank account for your LLC.
In Conclusion
The cost of Mississippi is much lower compared to other forms of business. Apart from the state filing fees and annual taxes, you might bear the cost of the registered agent. Compare the price of professional LLC services and choose the most affordable one.