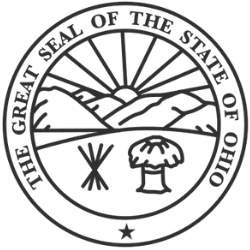 Perhaps you are hoping to form an Ohio LLC. People assume that starting an LLC is difficult and costly. However, it's generally not difficult, and the cost would vary across states. We have all the info you need to know about the cost of forming an LLC, particularly the LLC cost in Ohio.
Ohio LLC Cost of Filing
Here are the costs involved in forming an LLC in Ohio.
Cost of Filing Formation Certificates
The Ohio Certificate of Formation is responsible for the majority of the cost, which could also vary depending on whether you're forming a domestic LLC or a foreign LLC. Still, you can file both at the Ohio Secretary of State.
Ohio Domestic LLC
Online Filing costs $99.
Annual Report costs $91
Name Reservation fee costs $39
By Mail: Fill out the application form, and send it to P.O. Box 670 Columbus, OH 43216 for a regular filing or P.O. Box 1390 Columbus, OH 43216 with the additional fee for an expedited filing. Costs $99.
Ohio Foreign LLC
Online Filing costs $99.
Annual Report costs $91
Name Reservation fee $39
By Mail: Fill out the application form, and send it to P.O. Box 670 Columbus, OH 43216 for a regular filing or P.O. Box 1390 Columbus, OH 43216 with the additional fee for an expedited filing. Costs $99.
Note that filing online is ideal, not only because you need to go to the Secretary of State office, but also it would be faster. You won't have to wait in a queue in doing so.
Ohio LLC Formation Service or Registered Agent Fee
You need a registered agent to form an LLC in Ohio, hence, added costs for service fees. Here are three of the best LLC services on our list that will provide you with registered agents to ease your worries.
Business Permits and Licenses
The business licenses depend on your business's activity and location and are renewed yearly. As such, the cost will vary. Check the Ohio Department of Revenue for regulatory boards or agencies requiring licensing.
Taxes payable to the Ohio Department of Taxation
If you wish to register an LLC in Ohio, you will need to pay several taxes to the federal and Ohio governments. This article enlists the kind of taxes an LLC has to pay in the state of Ohio. Let's look at the main taxes that are to be paid by LLCs in Ohio. In the state of Ohio, the State taxes are paid to the Ohio Department of Taxation. The two main state Taxes are:
State Income Tax
In an LLC, the owner has to pay the state income tax on any amount he pays to himself. The earnings shall be taxed through the personal tax return. The standard rate of income tax which ranges between 1.98% & 5%, will be applicable & you can apply for all the standard allowances and deductions.
State Sales & Use Tax
All the sellers of Tangible goods & the service providers who have formed LLCs will have to pay the State Sales & Use Tax. This State Sales & Use Tax can be collected at the time of purchase. The Sales & Use Tax varies in different regions, counties, & cities. The current state sales & use tax rate on LLC in Ohio is 5.75%
Federal Self-Employment Tax
All the LLC Business members or managers have to pay Federal Self Employment Tax, also known as Social Security or Medicare tax. This kind of tax applies to all the earnings you withdraw from your business.
The Federal self-employment tax rate in Ohio is 15.3 percent, which includes 12.4% for social security & 2.9 for medicare.
Federal Income Tax
Similar to the state income tax, an LLC has to pay the Federal Income tax on all the earnings it makes in the state of Ohio. The amount of the Federal Income Tax depends upon your earnings, the income tax bracket in which you qualify, the deductions, & the manner/ mode of filing.
Employee & Employer Taxes
If you have a number of employees who draw monthly salaries, there will be some added Employee-Employer taxes. These tax implications vary, depending on various factors, e.g., the amount, number of employees, etc.
Cost Comparison between states
Ohio is surrounded by many states, namely Michigan, West Virginia, Indiana, Pennsylvania, etc. Each of these states has a different rate of taxes levied on LLCs. Let us take a look at this comparative chart.
| | | | |
| --- | --- | --- | --- |
| States | Filing Fee | Annual/Biennial Fee | Sales Tax |
| Ohio | $50 | None | 5.75% |
| Michigan | $50 | $5 | 6% |
| West Virginia | $100 | $25 | 6% |
| Indiana | $90 | $30 | 7% |
| Pennsylvania | $125 | Seek Local Counsel | 6% |
On the basis of the kind of industry you LLC operated in, your LLC will be liable to some other taxes & duties. For Example, if your LLC is in the sector of import & export, you have to pay the import-export duty. You should consult with a professional to verify the tax rates or business costs of registering an LLC in Ohio.
Other Costs
How Much Does It Cost to Maintain an LLC in Ohio
To maintain an LLC in Ohio you do not need to pay an annual fee. However, state income tax at 1.98% to 5%, sales & use tax at 5.75% and federal taxes are levied.
First and foremost, one must be aware of the initial expenses associated with establishing an LLC in Ohio. An entrepreneur must file the necessary formation documents with the Ohio Secretary of State, which incurs a filing fee. It is crucial to file these documents accurately and promptly to avoid any potential penalties or delays. Entrepreneurs should consider consulting with an attorney or utilizing online resources to streamline this process.

Once the necessary paperwork is filed, there are annual filing requirements that an LLC in Ohio must fulfill. These obligations demand attentive bookkeeping to track operational expenses, revenue, and other pertinent financial information. Some entrepreneurs choose to handle this internally, invest in accounting software, or hire a professional accountant to ensure accuracy and compliance with Ohio's regulatory requirements.

Additionally, maintaining an LLC also involves the cost of meeting any state-specific licensing or certification requirements. Entrepreneurs need to be aware of any permits or licenses that their particular industry requires. This could include not only state licenses but also federal ones, depending on their business operations. The costs associated with securing and renewing these licenses can vary significantly by industry, so it is prudent for entrepreneurs to conduct thorough research or consult professionals familiar with regulatory requirements in Ohio.

It is worth mentioning that ongoing expenses can apply to recurrent and one-time payments. For instance, certain business activities necessitate investment in insurance coverage to protect against potential lawsuits or property damage. This helps safeguard the LLC and its owners in case of unforeseen circumstances. Insurance premiums can fluctuate depending on various factors such as location, industry, and coverage requirements. Therefore, entrepreneurs must conduct careful research and make wise choices that match the specific needs of their LLC while considering the associated costs.

Another aspect of maintaining an LLC in Ohio is ensuring compliance with relevant tax obligations. Business owners must pay close attention to federal, state, and local tax requirements. Being aware of due dates for tax returns and payments is essential to avoid penalties or negative legal consequences. Many entrepreneurs engage the services of tax professionals or accountants to navigate these complexities effectively. The cost of such services relates to the level of support required and the specific expertise provided.

Lastly, entrepreneurs should factor in the potential expenses related to ongoing education and professional development in their industry. Remaining up-to-date with the latest advancements, best practices, and legal changes within their field is vital for the long-term sustainability and growth of their LLC. Attending relevant conferences, seminars, or taking courses can be valuable investments but comes with additional costs.

While this editorial comment highlights key considerations without providing specific data or statistics, it aims to emphasize the need for entrepreneurs to thoroughly understand the potential expenses associated with maintaining an LLC in Ohio. Being proactive and well-informed regarding ongoing filing fees, licensing requirements, insurances, taxes, and professional development can help business owners allocate budgets accordingly and ensure their LLC's financial health and legal compliance.

**This editorial comment will be included in an article about the cost of maintaining an LLC in Ohio, providing a comprehensive overview for readers.
F.A.Qs
Can I start an LLC for free?
It is possible to form an LLC without professional help, but forms still have associated costs, regardless of where your LLC is formed.
Is an LLC expensive?
It is difficult to say whether forming an LLC is expensive. Nevertheless, the cost could be anywhere from $40 to $500. If you refuse to hire professionals, you'll still have expenses like form fees to cover.
Does an LLC need a bank account?
The need to separate personal money from business funds, thus necessitating the creation of a business bank account for your LLC.
In Conclusion
The cost of Ohio is much lower compared to other forms of business. Apart from the state filing fees and annual taxes, you might bear the cost of the registered agent. Compare the price of professional LLC services and choose the most affordable one.