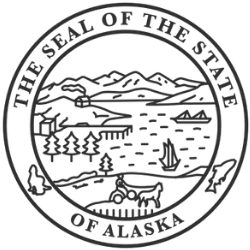 Perhaps you are hoping to form an Alaska LLC. People assume that starting an LLC is difficult and costly. However, it's generally not difficult, and the cost would vary across states. We have all the info you need to know about the cost of forming an LLC, particularly the LLC cost in Alaska.
On this page, you'll learn about the following:
Alaska LLC Cost of Filing
Here are the costs involved in forming an LLC in Alaska.
Cost of Filing Formation Certificates
The Alaska Certificate of Formation is responsible for the majority of the cost, which could also vary depending on whether you're forming a domestic LLC or a foreign LLC. Still, you can file both at the Alaska Secretary of State.
Alaska Domestic LLC
Online Filing costs $250.
Business License Renewal Fee $50
Biennial Report Fee $100
By Mail: Fill out the application form, and send it to the State of Alaska Corporations Section, P.O. Box 110806, Juneau, AK 99811. Costs $250
Alaska Foreign LLC
Online Filing costs $350
By Mail: Fill out the application form, and send it to State of Alaska Corporations Section, P.O. Box 110806, Juneau, AK 99811 Costs $350
Note that filing online is ideal, not only because you need to go to the Secretary of State office, but also it would be faster. You won't have to wait in a queue in doing so.
Alaska LLC Formation Service or Registered Agent Fee
You need a registered agent to form an LLC in Alaska, hence, added costs for service fees. Here are three of the best LLC services on our list that will provide you with registered agents to ease your worries.
Business Permits and Licenses
The business licenses depend on your business's activity and location and are renewed yearly. As such, the cost will vary. Check the Alaska Department of Commerce, Community, and Economic Development for regulatory boards or agencies requiring licensing.
Alaska LLC Taxes to Be Paid
Alaska is one of those rarest states in the United States that do not have any personal taxes for LLC members on their LLC earnings. Since LLC has the advantage of pass-through taxation, no LLC is liable to file income tax returns. However, the members can be liable for paying some state taxes.
Sales Tax
Alaska is one of the 5 states that do not have any sales tax. So, no LLCs will have to pay sales tax if they are located in Alaska.
Corporate Tax
In Alaska, a single-member LLC, by default, considers as a sole proprietorship. On the other hand, a multi-member LLC is considered a partnership firm. They are being taxed following the sole proprietorship and partnership rules.
Currently, the tax rate in Alaska is up to 9.4% for corporations. Depending on other factors, the tax rate is decided.
Employment Tax
If your Alaska LLC has employees then you need to obtain an Employer Identification Number (EIN). The employment tax needs to be paid to the federal government. Along with that, one has to file Unemployment Insurance Tax which is paid to the state government.
Cost Comparison Among States
Alaska is a coastal state surrounded by the state of Hawaii and mostly Candania Province. Alaska is a huge state compared to other neighboring states. Here is a comparison among the other popular states,
| | | |
| --- | --- | --- |
| State | Filing Fee | Annual Fee/Biennial Fee |
| Alaska LLC | $250 | $100 (every 2 years) |
| Hawaii LLC | $50 | $15 (Annual) |
| Oregon LLC | $100 | $100 (Annual) |
| California LLC | $70 | $800 (annual)+$20(every 2 years) |
| Washington LLC | $200 | $60 (Annual) |
Alaska is one of the states that have less tax burden. Though the filing cost is more than in Hawaii, the tax burden is much lesser in Alaska.
Other Costs
How Much Does It Cost to Maintain an LLC in Alaska
To maintain an LLC in Alaska you will need to pay a biennial fee of $100 along with corporate tax of 9.4% and federal taxes.
In today's fast-paced and dynamic business world, entrepreneurs are continually looking for ways to establish a strong and viable presence. Among the various legal structures available, the Limited Liability Company (LLC) in Alaska is often an appealing choice. Its flexibility, simplified set-up, and liability protection make it an attractive option for businesses of all sizes. However, it is crucial to consider the cost of maintaining an LLC in order to make informed decisions for successful long-term operations.

When establishing an LLC in Alaska, there are certain basic costs to keep in mind. The filing fee, expectedly, is the first expense every entrepreneur encounters. It's useful to note that these fees differ depending on the state, so it is vital to be familiar with Alaska's regulations. However, the cost of filing fees should usually not veer far from a reasonable range that aspiring LLC owners can prepare for.

Beyond the initial filing fees, there are ongoing costs associated with maintaining an LLC in Alaska. Annual reports come into play as one of the common obligations, requiring a nominal fee. These reports serve multiple purposes, allowing the state to keep tabs on business operations, while also ensuring that the company details remain up to date. Ignoring this essential requirement such as filing these reports promptly may not only harm a company's reputation but may result in late fees and penalties.

Tax obligations are another crucial factor to consider in the overall cost of maintaining an LLC in Alaska. While LLCs are generally not liable for federal income tax at the entity level, Alaska applies taxes differently from other states. Business owners will need to navigate the state's tax laws and guidelines concerning profit-sharing, self-employment, and income distribution, among others. Acquiring the assistance of a knowledgeable accountant or tax specialist can prove invaluable, mitigating potential errors that could lead to costlier consequences later on.

Renewal fees by the state and registered agents also add to the list of costs when maintaining an LLC in Alaska. These necessary fees ensure that the LLC's legal existence remains active and compliant with the state's regulations. Registered agents play a significant role in this process, acting as the point of contact between the state and the business. They help handle official correspondence and legal documents, making their services indispensable for LLC owners who seek to remain focused on managing their ventures efficiently.

Furthermore, it is worth considering professional services when it comes to maintaining an LLC in Alaska. Lawyers specializing in business law can assist with drafting operating agreements and providing legal counsel, ensuring the business follows the correct procedures and protects itself effectively. While employing professional services incurs additional costs, businesses may find the expertise and peace of mind they bring on offer to be invaluable when navigating the complexities of maintaining an LLC.

In conclusion, understanding the costs associated with maintaining an LLC in Alaska is crucial for entrepreneurs seeking to establish a robust and legally compliant business structure. From filing fees to annual reports, taxes, and professional services, there are various significant aspects and expenses that need to be taken into account. The investment in cost, time, and effort can help lay the foundations for a successful and prosperous LLC in Alaska, ensuring its sustainability in a competitive marketplace.
F.A.Qs
Can I start an LLC for free?
It is possible to form an LLC without professional help, but forms still have associated costs, regardless of where your LLC is formed.
Is an LLC expensive?
It is difficult to say whether forming an LLC is expensive. Nevertheless, the cost could be anywhere from $40 to $500. If you refuse to hire professionals, you'll still have expenses like form fees to cover.
Does an LLC need a bank account?
The need to separate personal money from business funds, thus necessitating the creation of a business bank account for your LLC.
In Conclusion
The cost of Alaska is much lower compared to other forms of business. Apart from the state filing fees and annual taxes, you might bear the cost of the registered agent. Compare the price of professional LLC services and choose the most affordable one.