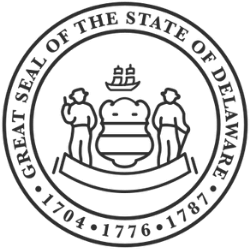 If you are forming a Delaware LLC, then this page's content would be vital. As you learn how to start an LLC, you will realize that the bulk of your initial work and cost comprises filing a certificate of formation, which we will elaborate on this page.
On this page, you'll learn about the following:
What is a Certificate of Formation?
A Certificate of Formation, also known as an LLC certificate or Articles of Organization in some states, is a document filed with the secretary of state to form an LLC.
Each state has a different requirement to fill out a form. A Certificate of Formation usually includes the following:
The name of the LLC,
the effective date of the LLC,
the company's principal office,
the business purpose,
the duration of the business,
a copy of the LLC's name registration certificate, and
the name and address of the registered agent, organizers, and
at least one member of the company.
You can file a Certificate of Formation online, by mail, or in person.
Note that the certification of formation is a legal requirement, not to mention, the core of your LLC formation. It even makes up the bulk of your LLC cost. Without it, you have no LLC. So, take the time to complete and file this certificate.
How to File a Delaware Certificate of Formation
These are the simple steps to follow in filing a Certificate of Formation in Delaware.
Step 1: Find Forms Online
Go to the Delaware Secretary of State to download the certificate of formation form for your LLC or to log into the online service.
Step 2: Fill Out Form
When filling out the form, you must have reserved an LLC name. Do a name search. Go to Delaware LLC Name Search to check whether your chosen business name is available to use in this state.
You must attach a copy of your Name Reservation to your filled-out Certificate of Formation form when filing. You also need to nominate a registered agent. Here are 3 of the best LLC services on our list.
Step 3: File Formation Certificates
File your formation certificate either online or by mail by filling out a form and sending it to the Delaware Division of Corporations, 401 Federal Street – Suite 4, Dover, DE 19901.
File Delaware Certificate of Formation Online
Time needed: 10 minutes.
To register Certificate of Formation online you need to visit the Delaware Secretary of State website. There is no way to register LLC through an online portal. One has to fill up the form and send it via mail. The Delaware Secretary of State portal has launched Document Upload Service recently to upload documents online. Here are the steps to file a Certificate of Formation online through Document Upload Service.
Download form

The certificate of formation is available online in PDF format. Download the form on your computer.

Fill out the form carefully

Read the rules and details of the form before you start filling it out. Fill it up with proper and correct information about yourself and LLC. Once you are done filling up the form, save the form on your computer.



Upload form

Delaware State portal has Document Upload Service that allows you to upload the documents online. Go to the Document Upload Service page. Select the 'Document Upload' option.


Points to be noted about Document Upload:
1. This is a new service by the Delaware Division of Corporations for eFiling
2. For the existing and frequent users, a My eCorp Account will be created. This account should be linked with their existing Division of Corporation account.
3. The service is not available on weekends or any holidays. The timing of the service is Mon-Thurs from 7.45 am to 11.59 pm (EST) and Fri from 7.45 am to 10.30 pm (EST)
4. Technical Support contact: call at (302) 857-4626 or email at [email protected].

The above-mentioned points need to be considered before you start uploading your documents.

File document or request certificate

On the Document Upload page, you will find some required fields. Those are mandatory fields and have to be filled.


Input data about yourself

The submitter Information is the part where you have to mention yourself or whoever is filing the documents. The name, address, city, state, email, and phone number of the submitter must be mentioned.


Encode the type of document to submit

In the next section, you need to choose the document types. There are two types of documents to be submitted – Document Filing Request and Certificate request.

In Document Filing Request, upload the file, mention the corporation name, document type. These are mandatory fields. There are other fields for other documents like certified copies, etc.


The second type of document is Certificate Required. Choosing that option will bring some more options along with uploading the file. In this type, you have to enter the name of the corporation, and other types of documents if you are submitting any.


Choose a method of return

Lastly, add the return method and comment in the last section, To finish the file uploading, click on the Continue and go to the payment page to complete the payment process.

Follow the instructions mentioned above to register your certificate of formation online. For any questions leave a comment below.
Filing Delaware Certificate of Formation by Mail
If you prefer to file your certificate of formation by mail, then you can send the hard copies to the Delaware State office. Here are the steps to follow for filing formation certificates by mail,
Download the certificate of formation form on your computer.
Read the instructions carefully and fill-up the form thoroughly with all the important information required.
Get two copies of the forms to submit.
You need to attach the name reservation certificate with the forms before sending it
Send the forms to the following address, Delaware Division of Corporations, 401 Federal St. Suite 4, Dover, DE 19901.
Cost of Filing a Delaware Formation Certificate
The cost of Delaware LLC consists of the filing fee and an annual Franchise Tax. Delaware State does not have any different charges for online filing. The cost of filing a certificate of formation is,
Online submission of the form $90
By mail submission of the form $90
Franchise Tax $300
Where Can You Find Your Delaware Certificate of Formation
Certificate of Formation for Delaware LLC can be accessed by creating a Delaware One Stop account. You can also download the PDF from the Delaware Department of State website.
For any individual or business who has formed a Limited Liability Company (LLC) in the state of Delaware, obtaining and maintaining a Delaware Certificate of Formation is essential. However, the process of locating and acquiring these documents may pose a bit of a challenge to some.

When it comes to Location, it is important to remember that the Delaware Secretary of State is the only entity authorized to issue certificates of formation for LLCs registered in Delaware. This means that any search for your Delaware Certificate of Formation must begin with the website or office of the secretary of state. In most cases, the least difficult way to start this search is through multiple online tools that have been put in place. These tools enable you to search the online business database for records of your LLC registration under the secretary of state. The search engine of the business database has space where you can input the name of your LLC or the number assigned to your company during the registration process. Even if you do not recall the name or number, a straightforward search of your own name involved in the registration procedures may yield any company withinwhich you were registered.

While the online search method may prove to be the more efficient option, several instances arise that compromise being entirely achievable online. For instance, individuals who don't trust the validity of the search results from the online site can always present themselves physically saying so in the official records stating they are acknowledged parties rightfully permitted to view the records concerned. Also, many businesses delegate the responsibility of catering to similar issues to legal representatives who understand contracts and operations of governmental sectors.

As daunting the location process maybe only a little rivaled in intricacy by the acquisition of said document leading to the Certificate of Formation. The more traditional procedure here is "Request a Certificate" by Mail through the appropriate addressed and payable mails. The process's importance, virtually nothing in comparison can object to its nominal cost of $50 for certification or payments outlined accordingly for expenses covered by the mailing service providers if desired. It is important to remember to attach all required documents accompanying the request to ensure an efficient response and minimum setbacks. Another helpful choice here would consist of filing certificates electronically. The secretary of state advises which filing techniques can be applied chiefly citing recommendations like the document dimension and formatting required will match it easier with file maintenance dictates policies governing your LLC as compliance to document with state authorities allows expedited aggregation and updates.

It's unclear how cumbersome the location and acquisition of the Certificate of Formation may appear, but the importance of obtaining said certificate remains at the highest tier. Not having up-to-date certification on document filings may dilly-dally your accessibility to crucial funds allowing continued operations, limit obtaining specific loans due to the lack of proper certification proving their existence, and other various reasons where ownership is questioned because of the unavailability of proof of acquirer status in operational authority status of claim. Legal registration cuts off potential headaway clauses authorized down contractual interpretations on their own not favorable disposed to the animus of interests when it comes to business interests.

In all, it is in businesses owners' or LLC creaters' capacity/facility to regulate their own statements, files, and public ongoings by being mindful of such directly supervised elements involved both during the application processes and constantly thereafter. It is in cooperation with and conformity to the authoritative rules and maintenance procedures concerning the reviewing that governing institutions will credit or complete your confirming certificate of formation engaged in Delaware LLC. Therefore, it's paramount that for documented registration at the very least, i.e. obtaining, registering and constantly handling right certification provisions are essential operating facets of any corporate activities.
F.A.Qs
What is a Certificate of Formation?
A Certificate of Formation is a legal document that will officially make your LLC into existence. This document is needed specifically for Delaware in forming an LLC business structure.
What information does a Certificate of Formation application need?
The application form for the Certificate of Formation needs to include the LLC name, date of establishment, the company's registered office, business purpose, how long the business will exist, and a copy of the LLC's name registration certificate.
What is the recommended method of filing a Certificate of Formation, online or by mail?
Filing by mail or in person is neither highly recommended nor required; waiting an extra week for your LLC to be approved isn't that bad. The LLC approval you send in will be returned by mail. Online filing, meanwhile, is more convenient as you won't have to stay in a queue.
In Conclusion
Articles of Organization or Certificate of Formation is the most important document for your Delaware LLC. Before you submit/file the document make sure to provide proper and correct information about your company. If you have any questions, share that below in the comment section.