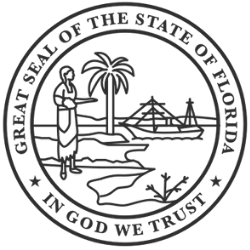 If you already have an LLC in another state and want a Florida LLC, then how to start an LLC would be somewhat different. You must register as a foreign LLC. We have here a guide on how you can qualify and register for a Florida foreign LLC.
Forming an Florida Foreign LLC
A foreign LLC does not need to be a company from another country but a business formed under the laws of another state. To start a foreign LLC in Florida, you need to register it with the Florida Secretary of State.
Step 1: Choose Florida Foreign LLC Name
Obtain a name reservation certificate and submit it with your foreign qualification requirements at the Florida Secretary of State. Your LLC's legal name outside of Florida will be listed on the application, along with the name it will use in Florida. Take note of the requirements for naming your LLC.
Check name availability at Florida's business entity names.
Step 2: Select Florida Foreign LLC Registered Agent
You'll need a registered agent to form a foreign LLC in Florida and take note that a Florida registered agent must have a local address. Here are three of the best LLC services on our list that will provide you with registered agents to ease your worries:
Step 3: File Registration of Florida Foreign LLC
Fill out and submit a Foreign LLC Application for Registration form via email from this page or by mail to Registration Section, Division of Corporations, P.O. Box 6327, Tallahassee, FL 32314.
Include the following:
LLC's full legal name.
A fictitious name or a DBA (only if your LLC's legal name is not available); Attach a statement of adoption of the fictitious name signed by all LLC members.
LLC's principal office and mailing addresses.
LLC formation state and date.
Registered agent's name and address in Florida.
Date when your LLC will start operations in Florida.
Credit card information on the last page of the form for the $150 application fee.
The LLC cost in Florida, even for foreign LLCs, will differ between online filing and by mail.
Step 4: Determine How Your Florida Foreign LLC is taxed
Foreign LLCs are also subjected to the Florida Business Privilege Tax, and they must file LLC annual reports each year.
Note that forming a foreign LLC would be good for your business as you can legally operate in a different state, thus reaching a larger market and opening more opportunities for higher profit.
Steps to Filing Florida Foreign LLC Online
A foreign LLC is a form of the regular LLC business structure originally registered in another state and wants to conduct its business in the State of Florida. When you are registering for the foreign LLC in this particular State, you will have to submit your Application for Registration of foreign LLC with the Secretary of State which costs $125. After approval, you will receive a Verification Certificate from the State Office. We have explained the aspects you need to cover when you apply for Florida Foreign LLC.
In the State of Florida, the process of filing an application for Articles of Organization for a foreign LLC is done via mail.
Steps to Register your Florida Foreign LLC
Time needed: 5 minutes
Visit the website

Open the official Divisions of Corporation website of Florida.

Forms and Fees

Since the e-filing service is available only for a Limited Liability Corporation in Florida, click on the 'Forms and Fees' option in the header section and then click on the "Limited Liability Corporation" Section.

Foreign LLC Forms

The next page will navigate you to the detailed requirements of an LLC in Florida, including both Florida LLC and Foreign LLC. Click on the Foreign LLC option and the page will scroll down to the Foreign LLC.

PDF file

Click on the 'Qualification of Foreign LLC (PDF)' option on the page and the PDF Application form will open on your screen. Download the application form. It can be filled out online and then printed or printed and then filled out in pen and mailed to the Florida State Authorities.

Fill the form

Read the information carefully in the form. Fill in the required details such as name and the original jurisdiction of your business, name & physical address of your registered agent, names and addresses of your business managers/members.

Payment

Make the payment: Make a cheque payable in the name of "Florida Department of State" along with the following options regarding the Filing fees:
-Basic Filing fee: $125.00, or
-Filing fee & Certificate of Status: $130.00
-Filing Fee & Certified Copy: $155.00
-Filing fee, Certificate of Status & Certified Copy: $160.00


Mail

Once you complete all the steps, mail your application to the following mailing address: Registration Section, Division of Corporations P.O. Box 6327, Tallahassee, FL 32314.

File Annually

Once you complete the registration process, you must file an annual report every year before May 1, which costs $138.75
It is convenient plus easy to file for the foreign LLC if you are doing it online. The steps are very easy, and that's why it's possible to go along with the steps and form a foreign LLC in Florida.
After Forming Florida Foreign LLC
Here are added things you need to accomplish after forming your Florida Foreign LLC
Obtain Business Licenses. Find the business licenses you'll need using the Business License Search.
File LLC annual reports and Business Privilege Tax.
Pay State Taxes like sales tax; you'll need an EIN for your LLC.
How Much Does It Cost to Register a Foreign LLC in Florida
To register as a foreign LLC in Florida, you can file through mail by paying $125 to the Florida Division of Corporations.
When it comes to establishing a foreign LLC in Florida, several financial considerations need to be taken into account. It is important to bear in mind that the cost of registering a Foreign LLC in Florida is subject to various factors, ranging from legal fees to regulatory obligations. Properly accounting for these costs is not only a matter of good financial planning but also aids in making informed decisions regarding the establishment of a foreign company.

First and foremost, it is vital to recognize that the cost of registering a foreign LLC in Florida involves legal fees. Engaging the services of legal professionals to guide the company through the legalities and formalities of registering a foreign LLC is a prudent choice, ensuring adherence to Florida's complex regulatory framework. While legal fees can vary depending on the firm, the complexity of services required, and the overall scope of the LLC formation process, it is advisable to allocate sufficient funds for this essential expense.

Furthermore, foreign LLCs must also consider the filing fees associated with the registration process. These fees are non-negotiable and must be accounted for in the budget. While the exact figures for filing fees are beyond the scope of this commentary, foreign entities should be prepared to pay these mandatory charges as part of the registration process.

In addition to legal and filing fees, foreign LLCs must also consider ongoing costs that arise post-registration. An annual report fee is an example of such continuous expenses that companies must factor into their long-term financial planning. Failure to adhere to these filing obligations can lead to penalties and unnecessary legal complications, emphasizing the importance of securing the necessary budgetary allocation to cover such recurrent expenses.

Understanding the cost implications of registering a foreign LLC in Florida is not limited to financial planning alone. It is crucial for foreign companies to recognize that the expenditures related to establishing and maintaining an LLC in the state are an investment that can potentially yield significant returns. By evaluating the costs involved, foreign entities can better assess the viability and overall feasibility of establishing their LLC in Florida, factoring in potential gains against the initial and recurring expenses.

As foreign businesses continue to seize the opportunities forged within Florida's thriving economic landscape, recognizing the financial realities associated with registering a foreign LLC is of utmost importance. By accurately projecting and planning for the costs involved, foreign entities can embark on their entrepreneurial journey in Florida with confidence, knowing that their financial resources are appropriately allocated to ensure a smooth registration process.

With Florida's allure as a business-friendly paradise drawing foreign firms from around the globe, understanding the costs associated with forming and maintaining a foreign LLC is essential for the success and sustainability of these endeavors. As the international business community continues to leverage Florida's potential, being fully informed about the financial implications involved can make a world of difference.
F.A.Qs
What is a foreign LLC in Florida?
If your LLC is formed under the laws of another state, it is referred to as a foreign LLC in Florida.
Do I need a foreign LLC?
Businesses incorporated outside of the state where they operate must have "foreign qualifications" issued in the other states.
What is the main difference between domestic and foreign LLC?
A domestic LLC is a company registered in Florida as an LLC. The entity type that has a physical presence in another state is a foreign LLC.
In Conclusion
Starting a foreign LLC in Florida does not require a lot of documentation or tasks. However, it is always good to seek help from a professional when it comes to running your business. Get a professional registered agent and form your foreign LLC anywhere without a hassle.