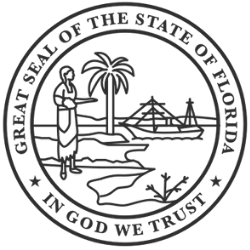 Perhaps you are hoping to form a Florida LLC. People assume how to start an LLC is difficult and costly. However, it's generally not difficult, and the cost would vary across states. We have all the info you need to know about the cost of forming an LLC, particularly the LLC cost in Florida.
On this page, you'll learn about the following:
Florida LLC Cost of Filing
Here are the costs involved in forming an LLC in Florida.
Cost of Filing Formation Certificates
The Florida Certificate of Formation is responsible for the majority of the cost, which could also vary depending on whether you're forming a domestic LLC or a foreign LLC. Still, you can file both at the Florida Secretary of State.
Florida Domestic LLC
Online Filing Fee costs $100.00
Registered Agent Fee $25.00
Certified Copy (optional) costs $30.00
Certificate of Status (optional) costs $5.00
Annual Report Fee costs $138.75
Fine on late report costs $400
By Mail: Fill out the application form, and sent it to New Filing Section, Division of Corporations, P.O.Box 6327, Tallahassee, Florida 32314. Costs $125
Florida Foreign LLC
Online Application Filing Fee $100.00
Designation of Registered Agent $25.00
Certified Copy (optional) $30.00
Certificate of Status $5.00
By Mail: Fill out the application form, and sent it to the Division of Corporations, Registration Section, P.O.Box 6327, Tallahassee, Florida 32314. Costs $125
Note that filing online is ideal, not only because you need to go to the Secretary of State office, but also it would be faster. You won't have to wait in a queue in doing so.
Florida LLC Formation Service or Registered Agent Fee
You need a registered agent to form an LLC in Florida, hence, added costs for service fees. Here are three of the best LLC services on our list that will provide you with registered agents to ease your worries.
Business Permits and Licenses
The business licenses depend on your business's activity and location and are renewed yearly. As such, the cost will vary. Check the Florida Department of Revenue for regulatory boards or agencies requiring licensing.
Florida LLC Taxes to be Paid
Florida is a tax-friendly state and provides numerous exemptions and low rates of taxes to business entities conducting their operations in the State.
Personal Income Tax
Florida does not impose any local county income tax on businesses and corporations.
Federal Income Tax
The Federal Income tax in the State of Florida varies between 10% to 39.6%.
State Business Tax
The Corporation income tax in Florida is generally at the rate of 5.5% of federal taxable income.
Sales Tax
The State imposes the sales tax at a standard rate of 6%. After the addition of local taxes, the general rate of sales is considered to be 7.01%.
Property Tax
The State imposes a tax at the rate of 0.98% on property.
Cost Comparison Among States
Every state has different costs of filing for an LLC to their respective State Authorities. If you wish to gain a better understanding of the costs of opening an LLC in a different state in comparison to Florida, read the table below:
| | | | |
| --- | --- | --- | --- |
| State | Filing Fee | Annual Fee/Biennial Fee | Sales Tax |
| Florida LLC | $125 | $138.75 (Annual) | 6% |
| Georgia LLC | $100 | $50 (Annual) | 4% |
| Delaware LLC | $90 | $300 (Annual) | no sales tax |
| Tennessee LLC | $300 | $300 (Annual) | 7% |
| North Carolina LLC | $125 | $200 (Annual) | 4.75% |
Florida's economy is listed among the world's largest economies. The five significant sectors in Florida are transportation and utilities, trade, professional business services, education and health services, and hospitality. It is one of the States with a very little tax burden.
Other Costs
How Much Does It Cost to Maintain an LLC in Florida
To maintain an LLC in Florida you will need to pay an annual fee of $138.75 along with sales tax, state business tax and federal taxes.
When thinking about starting a business in Florida, many entrepreneurs consider forming a limited liability company (LLC) as it presents numerous benefits such as personal liability protection and tax advantages. However, as with any business venture, there are operational costs that come with maintaining an LLC.

The cost of maintaining an LLC in Florida may vary depending on the nature and size of the business, as well as the location and experience of the owner. Some of the typical expenses associated with keeping an LLC in good standing include filing fees, annual reports, registered agent fees, and taxes.

One of the most significant fees associated with maintaining an LLC in Florida is the annual report filing fee, which costs $138.75 for all LLCs. The annual report is due by May 1st of each calendar year, regardless of when the LLC was actually formed or when it started doing business. Failing to submit the annual report on time will result in late fees and eventually administrative dissolution of the LLC.

Another cost of maintaining an LLC in Florida is the need for a registered agent. A registered agent is a person or company designated to receive official legal and tax correspondence on behalf of the LLC. The registered agent must have a physical address in the state of Florida and be available during regular business hours. Registered agent fees typically range from $100 to $300 per year, depending on the company and services provided.

LLCs in Florida are also subject to various taxes and fees which will contribute to the overall cost of maintaining the business. For instance, LLCs are required to pay an annual state-level tax known as the Florida corporate income tax, as well as any applicable sales taxes. Furthermore, if the LLC has employees, additional expenses may include payroll taxes, workers' compensation insurance, and healthcare benefits.

Another cost associated with keeping an LLC in good standing is any legal assistance required for legal compliance, dispute resolution, or business expansion. Some LLC owners may choose to handle legal documents and obligations themselves, while others may need the help of an attorney. Fees for legal assistance will depend on a lawyer's hourly rate or a flat rate agreed upon for a project.

In conclusion, maintaining an LLC in Florida does come with operational costs, which should all be taken into account by potential company business owners before forming a limited liability company. Although determining the exact cost of maintaining an LLC upfront may seem daunting, it is best to speak with experienced business advisors and accountants to determine your potential LLC maintenance costs. Despite the costs of maintaining an LLC, the benefits it offers both legally and from a taxation perspective can far outweigh these expenses, making LLC formation an excellent choice for Florida entrepreneurs.
F.A.Qs
Can I start an LLC for free?
It is possible to form an LLC without professional help, but forms still have associated costs, regardless of where your LLC is formed.
Is an LLC expensive?
It is difficult to say whether forming an LLC is expensive. Nevertheless, the cost could be anywhere from $40 to $500. If you refuse to hire professionals, you'll still have expenses like form fees to cover.
Does an LLC need a bank account?
The need to separate personal money from business funds, thus necessitating the creation of a business bank account for your LLC.
In Conclusion
The cost of Florida is much lower compared to other forms of business. Apart from the state filing fees and annual taxes, you might bear the cost of the registered agent. Compare the price of professional LLC services and choose the most affordable one.