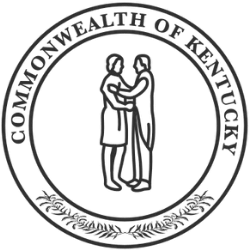 Perhaps you are hoping to form a Kentucky LLC. People assume that starting an LLC is difficult and costly. However, it's generally not difficult, and the cost would vary across states. We have all the info you need to know about the cost of forming an LLC, particularly the LLC cost in Kentucky.
On this page, you'll learn about the following:
Kentucky LLC Cost of Filing
Here are the costs involved in forming an LLC in Kentucky.
Cost of Filing Formation Certificates
The Kentucky Certificate of Formation is responsible for the majority of the cost, which could also vary depending on whether you're forming a domestic LLC or a foreign LLC. Still, you can file both at the Kentucky Secretary of State.
Kentucky Domestic LLC
Online filing costs $40
Annual Report filing costs $15
Name Reservation costs $15
By mail: Fill out the Application form PDF, and submit it to the following address: Commonwealth of Kentucky, Division of Business Filings P.O. Box 718 Frankfort, KY 40602 (502) 564-3490
Kentucky Foreign LLC
Online filing costs $90
Annual Report filing costs $15
Name Reservation costs $15
By mail: Fill out the Application form PDF, and submit it to the following address: Commonwealth of Kentucky, Division of Business Filings P.O. Box 718 Frankfort, KY 40602 (502) 564-3490
You can visit the official Commonwealth of Kentucky website to learn more about business entity filings, fees, and forms.
Note that filing online is ideal, not only because you need to go to the Secretary of State office, but also it would be faster. You won't have to wait in a queue in doing so.
Kentucky LLC Formation Service or Registered Agent Fee
You need a registered agent to form an LLC in Kentucky, hence, added costs for service fees. Here are three of the best LLC services on our list that will provide you with registered agents to ease your worries.
Business Permits and Licenses
The business licenses depend on your business's activity and location and are renewed yearly. As such, the cost will vary. Check the Kentucky Department of Revenue for regulatory boards or agencies requiring licensing.
Kentucky LLC Taxes to be Paid
The business LLCs in the State of Kentucky are subject to different State tax filing obligations. Though the fees may vary from county to county.
Kentucky State Income Tax
This is the State Tax levied on any income you pay to yourself. The tax rate in the State varies between 2% to 6% depending on the total amount of taxable income.
Kentucky Sales tax
The standard rate of sales tax applicable is at the rate of 6.00%. Though the taxes may vary depending on the county and city.
Kentucky Federal Self-Employment tax
Any profit that Kentucky LLC Business members draw out from the business is liable to pay self-employment tax. The standard tax rate is 15.3%.
Kentucky Payroll Tax Withholding
If you hire employees in Kentucky, you must withhold payroll tax from their salaries. The standard rate of withholding is 7.65% of the taxable salary of the employees.
Cost Comparison Among States
Every state has different costs of filing for an LLC to their respective State Authorities. If you wish to gain a better understanding of the costs of opening an LLC in a different state in comparison to Kentucky, read the table below:
| | | | |
| --- | --- | --- | --- |
| State | Filing Fee | Annual Fee/Biennial Fee | Sales tax |
| Kentucky LLC | $40 | $15 (annual) | 6.00% |
| Virginia LLC | $100 | $50 (annual) | 5.30% |
| Tennessee LLC | $300 | $300 (annual) | 7.00% |
| Illinois LLC | $150 | $75 (annual) | 6.25% |
| Indiana LLC | $100 (mail)$95 (online) | $50 (mail)$31 (online) | 7.00% |
Kentucky has witnessed a job market increase in previous years and has wide future job growth options. Manufacturing and coal mining comprises the biggest industries in the State contributing as a major source of income.
Other Costs
How Much Does It Cost to Maintain an LLC in Kentucky
To maintain an LLC in Kentucky you will need to pay an annual fee of $15 along with sales tax at 6%, income tax at 2% to 6% and federal taxes.
In recent years, the concept of forming a Limited Liability Company (LLC) has become increasingly popular among entrepreneurs, small business owners, and even freelancers. An LLC provides a level of legal protection that a sole proprietorship or partnership cannot offer, as well as more flexibility regarding taxation and management.

However, before forming an LLC in Kentucky or any other state, it is important to understand the costs associated with maintaining it. While forming an LLC is relatively inexpensive, state regulations impose certain ongoing expenses that are crucial to keep the LLC in good standing and avoid potential legal and financial liabilities.

One of the significant costs associated with maintaining an LLC in Kentucky is the annual report filing fee. Kentucky requires every LLC to file an annual report along with a fee. The fee varies based on the revenue of the LLC, as well as the filing method. For example, if the LLC's revenue is less than $3,000, the fee is $15 if filed online and $30 if filed by mail. If the LLC's revenue is more than $1,000,000, the fee is $200 regardless of the filing method.

Another critical expense is the Registered Agent fee. In Kentucky, every LLC is required to appoint a registered agent, who is responsible for accepting legal documents and official correspondence on behalf of the company. A registered agent can be an individual or an organization authorized to transact business in Kentucky. Hiring a professional registered agent service would entail a significant monthly or annual fee. However, some business owners choose to serve as their own registered agent, which can save significant costs.

Additionally, while LLCs are pass-through entities for Federal income tax purposes, Kentucky levies to Annual LLC tax. The tax is based on the total gross receipts of the LLC for the year, making the tax variable for each LLC. This tax is in addition to the annual report fee, leaving Kentucky LLCs with two compulsory bills every year.

In conclusion, maintaining an LLC in Kentucky is not an expensive endeavor, but it does require consistency and commitment. Annual reporting, securing a registered agent, and paying taxes are essential to maintain the Legal entity's good standing and remain preserved. These summations of experience may seem like a considerable pile of costs for the LLC to bear, aside from lucrative. But as mentioned earlier, the LLC sets the company apart from the business's legal turf while providing an excellent amount of fiscal and relational autonomy that traditional small businesses may not offer.
F.A.Qs
Can I start an LLC for free?
It is possible to form an LLC without professional help, but forms still have associated costs, regardless of where your LLC is formed.
Is an LLC expensive?
It is difficult to say whether forming an LLC is expensive. Nevertheless, the cost could be anywhere from $40 to $500. If you refuse to hire professionals, you'll still have expenses like form fees to cover.
Does an LLC need a bank account?
The need to separate personal money from business funds, thus necessitating the creation of a business bank account for your LLC.
In Conclusion
The cost of Kentucky is much lower compared to other forms of business. Apart from the state filing fees and annual taxes, you might bear the cost of the registered agent. Compare the price of professional LLC services and choose the most affordable one.