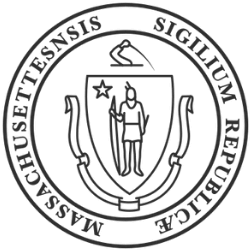 Perhaps you are hoping to form a Massachusetts LLC. People assume that starting an LLC is difficult and costly. However, it's generally not difficult, and the cost would vary across states. We have all the info you need to know about the cost of forming an LLC, particularly the LLC cost in Massachusetts.
On this page, you'll learn about the following:
Massachusetts LLC Cost of Filing
Here are the costs involved in forming an LLC in Massachusetts.
Cost of Filing Formation Certificates
The Massachusetts Certificate of Formation is responsible for the majority of the cost, which could also vary depending on whether you're forming a domestic LLC or a foreign LLC. Still, you can file both at the Massachusetts Secretary of State.
Massachusetts Domestic LLC
Online Filing costs $500
Annual Report filing costs $500
Name Reservation costs $30
By mail: Fill out the Application Form PDF, and submit it to the address, The Commonwealth of Massachusetts, Secretary of the Commonwealth, One Ashburton Place, Room 1717, Boston, Massachusetts 02108-1512
Massachusetts Foreign LLC
Online filing: not available
Annual Report filing costs $500
Name Reservation costs $30
By mail: Fill out the Application Form PDF, and submit it to the address, The Commonwealth of Massachusetts, Secretary of the Commonwealth, One Ashburton Place, Room 1717, Boston, Massachusetts 02108-1512
You can visit the Secretary of Commonwealth of Massachusetts website to learn more about the forms and fees.
Note that filing online is ideal, not only because you need to go to the Secretary of State office, but also it would be faster. You won't have to wait in a queue in doing so.
Massachusetts LLC Formation Service or Registered Agent Fee
You need a registered agent to form an LLC in Massachusetts, hence, added costs for service fees. Here are three of the best LLC services on our list that will provide you with registered agents to ease your worries.
Business Permits and Licenses
The business licenses depend on your business's activity and location and are renewed yearly. As such, the cost will vary. Check the Massachusetts Department of Revenue for regulatory boards or agencies requiring licensing.
Massachusetts LLC taxes to be Paid
The business LLCs in the State of Massachusetts are subject to different State tax filing obligations. Though the fees may vary from county to county.
Massachusetts State Income tax
This is the State Tax levied on any income you pay to yourself. The State has a standard tax rate of 5% levied on the total amount of taxable income.
Massachusetts Sales tax
The standard rate of sales tax applicable is at the rate of 6.25%. Though the taxes may vary depending on the county and city.
Massachusetts Federal Self-Employment Tax
Any profit that Massachusetts LLC Business members draw out from the business is liable to pay self-employment tax. The standard tax rate is 15.3%.
Massachusetts Payroll Tax Withholding
If you hire employees in Massachusetts, you must withhold payroll tax from their salaries. The standard rate of withholding is 7.65% of the taxable salary of the employees.
Cost Comparison Among States
Every state has different costs of filing for an LLC to their respective State Authorities. If you wish to gain a better understanding of the costs of opening an LLC in a different state in comparison to Massachusetts, read the table below:
| | | | |
| --- | --- | --- | --- |
| State | Filing Fee | Annual Fee/ Biennial Fee | Sales Tax |
| Massachusetts LLC | $500 | $500 | 6.25% |
| Connecticut LLC | $120 | $80 | 6.35% |
| Rhode Island LLC | $150 | $50 | 7.00% |
| New Hampshire LLC | $100 | $100 | 0% |
| Vermont LLC | $125 | $35 | 6.00% |
Massachusetts is the wealthiest state in the US. Its economy is largely reliant on technological research and development, the service sector, and tourism.
Other Costs
How Much Does It Cost to Maintain an LLC in Massachusetts
To maintain an LLC in Massachusetts you will need to pay an annual fee of $500 along with sales tax at 6.25%, income tax at 5% and federal taxes.
First and foremost, one must consider the legal and administrative expenses involved in establishing and keeping an LLC up and running. These expenses comprise several components, such as filing fees, annual reports, and registered agent fees. When first establishing an LLC, there are filing fees that must be paid to the Massachusetts Secretary of the Commonwealth. Annual reports must also be filed, typically with accompanying fees, to maintain an LLC's active status. Additionally, employing a registered agent to receive legal notices and provide administrative support involves costs that should be factored into the overall maintenance budget.

Furthermore, there are tax-related considerations that financially burden Massachusetts LLCs. Just like operating any business entity, an LLC is subject to different federal, state, and local taxes. For example, Massachusetts imposes a corporate tax rate on LLCs, which can significantly affect ongoing expenses. It is essential to remain aware of any changes in tax laws that impact LLCs and the corresponding tax obligations at the local, state, and federal level, as these allocations form a part of the overall cost of maintaining an LLC.

Another key element to explore is the necessity for insurance coverage to safeguard the LLC's interests and assets. Maintaining insurance policies such as general liability insurance, property insurance, and workers' compensation can contribute to the expenses. The cost of insurance can vary significantly based on the size and nature of the LLC's operations, but adequate coverage is crucial to protect against unforeseen circumstances or liabilities that might arise.

Additionally, expenses linked to professional advice and consultation should be considered when budgeting for LLC maintenance. Seeking guidance from attorneys, accountants, and other professionals in ensuring legal and financial compliance can help avoid penalties or legal repercussions. Although these consultation fees may seem like additional costs, they are ultimately investments in safeguarding the LLC's stability and ensuring its long-term success.

Last but not least, attention should be given to the operational costs required for running the business itself. This encompasses essential factors such as office space, employee salaries, technology, marketing, and other day-to-day expenses. Apart from maintaining the legal and financial aspects of the LLC, sustaining a smoothly functioning business requires adequate provisions for these operational costs.

In conclusion, maintaining an LLC in Massachusetts involves different costs that must be considered when establishing and running a business. From administrative fees and legal compliance expenses to taxation obligations, insurance coverage, and operational costs, all components contribute to the overall price of maintaining an LLC. Entrepreneurs and small business owners need to carefully forecast and allocate resources to ensure the longevity and success of their LLC. By understanding and accounting for these expenses beforehand, they can proactively manage their finances and make informed decisions in pursuit of their business goals.
F.A.Qs
Can I start an LLC for free?
It is possible to form an LLC without professional help, but forms still have associated costs, regardless of where your LLC is formed.
Is an LLC expensive?
It is difficult to say whether forming an LLC is expensive. Nevertheless, the cost could be anywhere from $40 to $500. If you refuse to hire professionals, you'll still have expenses like form fees to cover.
Does an LLC need a bank account?
The need to separate personal money from business funds, thus necessitating the creation of a business bank account for your LLC.
In Conclusion
The cost of Massachusetts is much lower compared to other forms of business. Apart from the state filing fees and annual taxes, you might bear the cost of the registered agent. Compare the price of professional LLC services and choose the most affordable one.