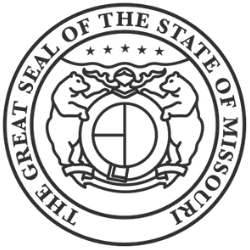 If you are forming a Missouri LLC, then this page's content would be vital. As you learn how to start an LLC, you will realize that the bulk of your initial work and LLC cost comprises filing Missouri articles of organization, which we will elaborate on this page.
On this page, you'll learn about the following:
What is an Article of Organization?
An Article of Organization, also known as an LLC certificate or Certificate of Formation in some states, is a document filed with the secretary of state to form an LLC.
Each state has a different requirement to fill out a form. An Article of Organization usually includes the following:
The name of the LLC,
the effective date of the LLC,
the company's principal office,
the business purpose,
the duration of the business,
a copy of the LLC's name registration certificate, and
the name and address of the registered agent, organizers, and
at least one member of the company.
You can file an Article of Organization online, by mail, or in person.
Note that the certification of formation is a legal requirement, not to mention, the core of your LLC formation. It even makes up the bulk of your Missouri LLC cost. Without it, you have no LLC. So, take the time to complete and file this certificate.
How to File Missouri Articles of Organization
These are the simple steps to follow in filing an Article of Organization in Missouri.
Step 1: Find Forms Online
Go to the Missouri Secretary of State to download the Article of Organization form for your LLC or to log into the online service.
Step 2: Fill Out Form
When filling out the form, you must have reserved an LLC name. Do a name search. Go to Missouri LLC Name Search to check whether your chosen business name is available to use in this state.
You must attach a copy of your Name Reservation to your filled-out Article of Organization form when filing. You also need to nominate a registered agent. Here are 3 of the best LLC services on our list.
Step 3: File Formation Certificates
File your formation certificate either online or by mail by filling out a form and sending it to the Corporations Unit, James C. Kirkpatrick State Information Center P.O. Box 778, Jefferson City, MO 65102.
Filing Missouri Articles of Organization Online
Time needed: 5 minutes
To start an LLC in Missouri, one is required to file for the Articles of Organization. The State offers both methods of filing via online and offline modes. When you apply through online filing, the application gets the benefit of immediate processing. The formation guide in the following steps will help you file the Articles of Organization, so read on and get the info.
Go to the Official Website of the Secretary of State of Missouri

Visit the Business Registration Online Portal on the Missouri Secretary of State website. The portal provides a one-stop solution to every business-related activity in the State of Missouri.

Login to your Account

If you already have created an account on the portal, navigate to 'My Account' and fill in your login credentials in the ID and Password section. If you do not have an account, read the next step below to know more about it.

Create your Account

To create an account on the portal, click on the option of 'Create Account' provided below the login section in the My Account section. On the following page, fill in the required details such as User ID, Password, Security Question, and Answer, First and Last Name, Street Address information, and contact information. Next, agree to the terms and conditions and click on the 'Create Account' page. Make sure to confirm your account by clicking the link email to the associated email address provided during enrollment.

Proceed to Registration

After confirming your Account on the Business Portal of the State website, log in to your account. Next, select the option of 'Create an LLC' and start to apply for the Missouri Articles of Organization by filling in the required information and proceeding according to the instructions given on the page.

Review your application

Before submitting your application to the State authorities, review all the information provided by you to be accurate and correct.

Proceed to Payment

Finally, once you have reviewed all the information to be correct to your knowledge, proceed to make the payment of $50 for the online filing of your Missouri Domestic LLC application.
Filing Missouri Articles of Organization by Mail
If you want to opt for offline filing of the Missouri LLC Articles of Organization, you can do that easily by mail. Follow the instructions below to file the Articles of Organization in Missouri.
Download the Application Form PDF on your computer system.
Read the guidelines provided in the Application form carefully and start to fill in the details in the form.
Attach the name reservation certificate.
Review the information provided by you in the Application form to be correct and accurate.
Make the payment of $105 payable to the 'Secretary of State'.
Attach all the documents and mail them to the following address, Corporations Unit, James C. Kirkpatrick State, Information Center, P.O. Box 778, Jefferson City, MO 65102.
Cost of Filing a Missouri Articles of Organization
It is preferable to file an Articles of Organization online than by mail. The cost of filing an LLC in Missouri is significantly different for online and offline filing. Here is the cost of filing formation articles in Missouri,
Online filing costs $50
By mail, filing costs $105
Where Can You Find Your Missouri LLC Articles of Organization
Articles of Organization for Missouri LLC can be accessed through the Missouri Secretary of State website. You can also download the PDF from the same website.
Finding the Right Place: Your Missouri LLC Articles of Organization

Starting a business is an exciting and challenging endeavor, filled with numerous crucial decisions that need to be made. One of the initial steps in forming a limited liability company (LLC) in Missouri is filing the Articles of Organization with the Secretary of State. These articles serve as the foundation of your LLC, outlining its essential details, such as its name, duration, purpose, and management structure. However, the question arises: where exactly can you find your Missouri LLC Articles of Organization?

The process of locating the Articles of Organization for your Missouri LLC is relatively straightforward, but it is important to ensure that you are accessing the official and accurate information. The first and perhaps most reliable resource would naturally be the official website of the Missouri Secretary of State. The website is meticulously designed, directed, and regulated to provide prospective business owners with all the necessary information to establish an LLC.

Upon visiting the Secretary of State website, you will typically find a specific division dedicated to business services and corporate filings. This section generally contains a comprehensive guide that includes instructions, forms, and relevant legal statutes to facilitate your understanding of the process. It is imperative to undertake a careful review of this documentation to ensure that you follow the correct steps and meet all the requirements in order to successfully file your Articles of Organization.

In addition to the official Secretary of State website, one may find it useful to seek guidance from Missouri's Small Business Development Centers (SBDCs). These centers are established across the state, aiming to assist entrepreneurs, startups, and small business owners with various aspects of enterprise development, including identifying legal requirements for setting up an LLC. The SBDC's advisory services, training programs, and comprehensive resources can be valuable assets for entrepreneurs navigating the complexities of business formation.

Moreover, aspiring business owners in Missouri might benefit from consulting legal professionals or business formations services specializing in LLC formation. Attorneys and services with expertise in this field can offer valuable expertise and guidance throughout the process. Additionally, their contributions can assist in minimizing errors or misunderstandings that could potentially delay the formation or lead to other complications later on.

Online legal platforms and commercial services also offer a range of tools and resources for individuals looking to establish an LLC in Missouri. These platforms often provide customizable templates for the Articles of Organization, ensuring that all necessary information is included. However, caution should be exercised to ensure that the online platform chosen is reputable, reliable, and respected within the legal community to guarantee the accuracy and legality of the documents generated.

Establishing an LLC in Missouri is a significant step towards forging your path as a business owner. Finding your Missouri LLC Articles of Organization may seem like a daunting task initially. However, by referring to the official Missouri Secretary of State website, seeking guidance from SBDCs, consulting legal professionals, or utilizing reputable online platforms, you will be well-equipped to navigate this crucial step and ensure a strong foundation for your business venture.

(Please note that this comment is generic in nature and should not be used as official legal advice or guidance. It is always recommended to consult relevant authorities, legal professionals, or official resources for specific cases or situations.)
F.A.Qs
What is an Article of Organization?
An Article of Organization is a legal document that will officially make your LLC into existence. This document is needed specifically for Missouri in forming an LLC business structure.
What information does an Article of Organization application need?
The application form for the Article of Organization needs to include the LLC name, date of establishment, the company's registered office, business purpose, how long the business will exist, and a copy of the LLC's name registration certificate.
What is the recommended method of filing an Article of Organization, online or by mail?
Filing by mail or in person is neither highly recommended nor required; waiting an extra week for your LLC to be approved isn't that bad. The LLC approval you send in will be returned by mail. Online filing, meanwhile, is more convenient as you won't have to stay in a queue.
In Conclusion
Articles of Organization or Certificate of Formation is the most important document for your Missouri LLC. Before you submit/file the document make sure to provide proper and correct information about your company. If you have any questions, share that below in the comment section.