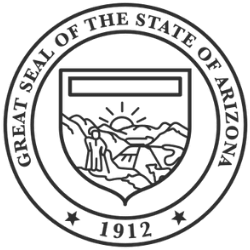 If you are forming an Arizona LLC, then this page's content would be vital. As you learn how to start an LLC, you will realize that the bulk of your initial work and cost comprises filing an Arizona article of organization, which we will elaborate on this page.
On this page, you'll learn about the following:
What is an Article of Organization?
An Article of Organization, also known as an LLC certificate in some states, is a document filed with the secretary of state to form an LLC.
Each state has a different requirement to fill out a form. An article of organization usually includes the following:
The name of the LLC,
the effective date of the LLC,
the company's principal office,
the business purpose,
the duration of the business,
a copy of the LLC's name registration certificate, and
the name and address of the registered agent, organizers, and
at least one member of the company.
You can file an Article of Organization online, by mail, or in person.
Note that the certification of formation is a legal requirement, not to mention, the core of your LLC formation. It even makes up the bulk of your LLC cost. Without it, you have no LLC. So, take the time to complete and file this certificate.
How to File an Arizona Article of Organization
These are the simple steps to follow in filing an article of Organization in Arizona.
Step 1: Find Forms Online
Go to the Arizona Secretary of State to download the article of organization form for your LLC or to log into the online service.
Step 2: Fill Out Form
When filling out the form, you must have reserved an LLC name. Do a name search. Go to Arizona LLC Name Search to check whether your chosen business name is available to use in this state.
You must attach a copy of your Name Reservation to your filled-out articles of organization form when filing. You also need to nominate a registered agent. Here are 3 of the best LLC services on our list.
Step 3: File Formation Certificates
File your formation certificate either online or by mail by filling out a form and sending it to the Arizona Corporate Commission, Examination Section 1300 W, Washington Street, Phoenix, Arizona 85007.
File Alaska Article of Organization Online
Time needed: 5 minutes.
To start an LLC in Arizona, you need to file for the certificate of Incorporation of your LLC with the Secretary of State of Arizona. You can do this online and you can file for it through mail too. Online filing helps in expedited processing of the Certificate as well. The formation guide in the following steps will help you file for the articles of the organization so read on and get the info.
Visit the website

Go to the official website of the Arizona Corporation Commission. The website will guide you on how to file for Articles of Incorporation online.

Sign in to your account

The opening page will ask for your login credentials for the eCorp Account. If you already have an account on the platform, then fill in your login details and continue to "Sign-in".


Create your Account

If you do not have an eCorp account, click on the "Register" option on the page. This will navigate you to the Register page, where you must fill in your basic details such as First and Last name, and email address.

Proceed with the Registration

After registering your account on the eCorp platform, log in with your username and password. After logging in, select the "Online Services" option. Then, choose the option of "Start a New Business" and proceed with the filing of your documents for application for Articles of Incorporation with the State of Arizona.
Filing Arizona Articles of Organization by Mail
The State of Arizona also provides an easy mechanism to file the application for articles of Incorporation by mail. By following the instructions below, one can file the certificate of Incorporation in Arizona
Download the Application form PDF.
Fill in the mandatory details, such as Entity type, name, the character of business, shares, Street Address of the Business, Details of Directors, Details of Statutory Agent, etc. You can either fill in the details on your system then download the document or print the document and then write in ink.
After filling in all the details, review the information thoroughly.
Once you complete all the required formalities, make a payment of $50 in the name of the Secretary of State.
Mail your application and cover sheet to the following address: Arizona Corporation Commission – Examination Section 1300 W. Washington St., Phoenix, Arizona 85007.
You can also submit your documents in-person to the following address: Arizona Corporation Commission, Corporations Division,1300 W. Washington St., Phoenix, AZ 85007.
Cost of Filing an Arizona Formation Certificate
The filing of the formation certificate makes up the majority of the cost of forming an Arizona LLC, and this filing can be done online as well as via mail. It is more convenient to file an article of organization online than by mail. However, the cost of filing remains the same irrespective of the mode of application.
Online filing costs $50 (expedited fee costs $85)
By-mail Filing costs $50
Where Can You Find Your Arizona LLC Articles of Organization
You can find the Arizona Articles of Organization from the Arizona Corporation Commission website. You can file online as well as download the PDF.
When starting a business, one of the most important things you need to do is to establish a legal entity. For many entrepreneurs in Arizona, forming an LLC (Limited Liability Company) is a popular option because it has fewer formal requirements than a corporation and offers personal liability protection for its members.

One of the initial steps in forming an LLC in Arizona is to file your Articles of Organization with the Arizona Corporation Commission (ACC). These documents officially establish your company's existence, legal structure, management, and other key details. The process of filing your Articles of Organization is relatively straightforward, and you can do it online or through mail.

So, where can you find your Arizona LLC Articles of Organization? Well, first and foremost, you should have a copy of these documents in your possession. After submitting your Articles of Organization to the ACC and paying the required fees, the ACC will process your application, review your documents, and send you a receipt and a copy of your filed Articles of Organization.

If you're in a hurry, you can get same-day processing for an additional fee, allowing you to receive a copy of your filed documents via email within hours of submitting your application.

In addition to having a copy of your Arizona LLC Articles of Organization, the ACC keeps a copy on record and makes them available to the public. You can access these records by using the Arizona Corporation Commission's online database. However, keep in mind that this database is designed primarily for legal research related to business entities formed in Arizona, so it may be challenging to navigate if you're not familiar with the legal terms and structure of LLCs.

Another place where you could find your Arizona LLC Articles of Organization is to request a certified copy from the ACC. Certified copies are typically required for various business activities such as opening a bank account, obtaining a business license, or filing a tax return. The cost of obtaining a certified copy is nominal, and this is an excellent way to ensure that you have the official, legally recognized documentation required for doing business with various entities.

In conclusion, the Arizona LLC Articles of Organization are critical documents that every LLC owner should maintain. They provide proof of your company's legal existence, protect members from personal liability, and facilitate your ability to conduct legal, financial, and administrative activities. Although obtaining certified copies has a cost, it is essential to access authorized documentation when carrying out a range of business activities common to any LLC. Taking the necessary steps beforehand and maintaining accurate records of all your documentation is key to running a successful company. As more Arizona residents continue to start up companies, instructions and ways to get important documents will continue to be made readily available to them in acknowledgment of their workflow, intent, legal obligations, and practices applicable through all business cycles.
F.A.Qs
What is an Article of Organization?
An Article of Organization is a legal document that will officially make your LLC into existence. This document is needed specifically for Arizona in forming an LLC business structure.
What information does an Article of Organization application need?
The application form for the Article of Organization needs to include the LLC name, date of establishment, the company's registered office, business purpose, how long the business will exist, and a copy of the LLC's name registration certificate.
What is the recommended method of filing an Article of Organization, online or by mail?
Filing by mail or in person is neither highly recommended nor required; waiting an extra week for your LLC to be approved isn't that bad. The LLC approval you send in will be returned by mail. Online filing, meanwhile, is more convenient as you won't have to stay in a queue.
In Conclusion
Articles of Organization or Certificate of Formation is the most important document for your Arizona LLC. Before you submit/file the document make sure to provide proper and correct information about your company. If you have any questions, share that below in the comment section.