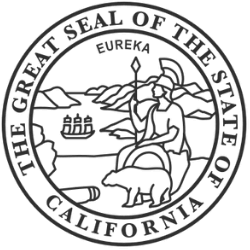 If you are forming a California LLC, then this page's content would be vital. As you learn how to start an LLC, you will realize that the bulk of your initial work and cost comprises filing an article of organization, which we will elaborate on this page.
On this page, you'll learn about the following:
What is an Article of Organization?
An Article of Organization, also known as an LLC certificate in some states, is a document filed with the secretary of state to form an LLC.
Each state has a different requirement to fill out a form. An Article of Organization usually includes the following:
The name of the LLC,
the effective date of the LLC,
the company's principal office,
the business purpose,
the duration of the business,
a copy of the LLC's name registration certificate, and
the name and address of the registered agent, organizers, and
at least one member of the company.
You can file an Article of Organization online, by mail, or in person.
Note that the certification of formation is a legal requirement, not to mention, the core of your LLC formation. It even makes up the bulk of your LLC cost. Without it, you have no LLC. So, take the time to complete and file this certificate.
How to File an California Article of Organization
These are the simple steps to follow in filing an Article of Organization in California.
Step 1: Find Forms Online
Go to the California Secretary of State to download the article of organization form for your LLC or to log into the online service.
Step 2: Fill Out Form
When filling out the form, you must have reserved an LLC name. Do a name search. Go to California LLC Name Search to check whether your chosen business name is available to use in this state.
You must attach a copy of your Name Reservation to your filled-out Article of Organization form when filing. You also need to nominate a registered agent. Here are 3 of the best LLC services on our list.
Step 3: File Formation Certificates
File your formation certificate either online or by mail by filling out a form and sending it to P.O. Box 944260 Sacramento, CA 94244–2600.
Article of Organization Online Registration
Time needed: 10 minutes.
To register your California LLC online, one has to go to the California Secretary of State Official Website. The online registration process is easy and takes around 10 minutes to complete. The online payment must be done through VISA or MasterCard. Below is the step-by-step process explained.
Visit the official website of California Secretary of State Online Services.

You will get the information regarding the filing fees and franchise tax to be paid to start a foreign LLC in California.

Hit "Start"

Hit the "Start" button below to start the process of registering your California foreign LLC. As you will hit the 'Start' button you will be directed to the next Privacy and Terms page. Read the Privacy Warning carefully before you accept the terms and conditions. Hit the 'I Accept' button and move on.

Add your LLC name and identifier

You will be directed to the registration form page on the website. There are 7 pages to fill up by the LLC. The first page is about the purpose of the LLC.

Business Address

On the next page, you will have to enter the information about your business address. Enter the initial and mailing address. Make sure that the address is correct and from California.

Service of Process

Proceed to the next page where you will have to enter the details of 'Service of Process'. Whether your agent is an individual or a corporation, details should be given under the specific option.

Management Structure

On the next page, specify your Management, whether your LLC is a single-member or multiple-members.

Organizer information

The next page is about the Organizer of your LLC. Enter the name of the organizer, address, and pin code. Also, specify the date of filing.

Review submission

Once this page is done, the next page will be the review page. Review carefully what information you have entered. If there is anything you want to include or change, you can go back and edit the form.

Payment

Finally, you will be landed on the Payment page. Enter the payment amount, method, and other information. Hit the submit button to complete the payment and registration process.
Filing California Article of Organization by Mail
If you prefer to send the article of organization by mail, then follow the instructions below:
Download the article of organization form.
Fill up the form thoroughly with all the required information
Get two copies of the Article of organization form.
Get the certificate of name reservation. Attach with the article of organization forms.
Send all the documents to the following address, Secretary of State, Business Entities Filings, P.O. Box 944228, Sacramento, CA 94244.
You can drop the forms at the counter or send them in-person at 1500 11th St. Sacramento, CA 95814, (Mon-Fri. 8 a.m. to 5 p.m.)
Cost of Filing a California Formation Certificate
The cost of Filing California LLC is given below. A fixed amount of Franchise Tax should be paid annually along with the formation fee. Whether to file online (recommended) or by mail or in-person. The filing cost is,
Online filing: $70
By Mail: $70 + $5 for each certified copy
In-person: $70 + $15 counter charge
Where Can You Find Your California LLC Articles of Organization
For accessing Articles of Organization online, you can visit the California Secretary of State website. From the same website, you can also download the PDF if you want to file through mail.
The process of forming a Limited Liability Company (LLC) in California can be confusing, especially for entrepreneurs who are starting a business in the state for the first time. One of the crucial steps in creating an LLC is filing the Articles of Organization, which is a document that outlines the business's essential information that would put it on the map in the eyes of the law.

One of the concerns of anyone starting an LLC in California is, where can they find their LLC Articles of Organization? Well, there are specific ways to search for the Articles of Organization, including online and through contacting the California Secretary of State.

Online searches are the most convenient for entrepreneurs on a tight timeline and those that prefer to complete LLC registration from the comfort of their homes or offices. It's as easy as checking the California Secretary of State business search page website, where you can search official state data, including the Articles of Organization, for free. Besides, the website provides expedient information useful for checking the LLC's active or inactive status, legal name, registered agent, creation date, and available online reports – EIN, Filing History, and Statements of Information.

Another way to search for Articles of Organization is Kiosks covering all critical business services in particular locations like the Los Angeles County Registrar-Recorder/County Clerk (RR/CC). As a walk-up service, it assures the customers of obtaining efficient and active service for expedited accommodation and waiting time of either an hour or 15 days.

You may also look up the same online business records services of RR/CC and its subdivision in Los Angeles County Clerk Office with a free basic search requirement before requesting expedited search services to premium rates.

Those not at ease with online searches of key business data could fill out Form LLC-5 which is a written inquiry form that potential LLC owners request from the California Secretary of State. Once paid for, the Form LLC-5 could help locate the Articles of Organization and the complete copies of the California Incorporation for full disclosure purposes.

It should register in your minds to practice our right to lawful information and applying such standards to request relevant copies by verifying our businesses' declared prerequisites and requirements and making a request accordingly. In these ways, rightfully gathered, obtainable data keeps us confident on the necessary action plans for our business initiatives without any hindrance, conflicts, or disappointing circumstances.

For LLC users commencing new businesses in California, discovering documents vital to commencement is significant alongside other conventional business prerequisites. The search should encircle accessing extensive data on California business exploration Portal alongside Resource centers that give helpful insights with different market analysis tools that suit better business dimensions other than the choice way to find this useful document crucial for the LLC has already been provided.

In conclusion, locating California Article of Organization after creating an LLC is primarily the business owners' responsibility. The process is relatively simple and requires following some critical but easily understandable steps. Entrepreneurs can use any of the search techniques mentioned in this article, but most notably from the official California business Portal or customer service for such official inquiries on paperwork registration or licensed officers like legal counsel and CPA upon embarking for such central business ventures.
F.A.Qs
What is an Article of Organization?
An Article of Organization is a legal document that will officially make your LLC into existence. This document is needed specifically for California in forming an LLC business structure.
What information does an Article of Organization application need?
The application form for the Article of Organization needs to include the LLC name, date of establishment, the company's registered office, business purpose, how long the business will exist, and a copy of the LLC's name registration certificate.
What is the recommended method of filing an Article of Organization, online or by mail?
Filing by mail or in person is neither highly recommended nor required; waiting an extra week for your LLC to be approved isn't that bad. The LLC approval you send in will be returned by mail. Online filing, meanwhile, is more convenient as you won't have to stay in a queue.
In Conclusion
Articles of Organization or Certificate of Formation is the most important document for your California LLC. Before you submit/file the document make sure to provide proper and correct information about your company. If you have any questions, share that below in the comment section.