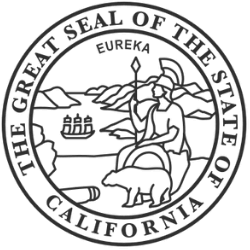 If you already have an LLC in another state and want a California LLC, then how to start an LLC would be somewhat different. You must register as a foreign LLC. We have here a guide on how you can qualify and register for a foreign LLC in California.
Forming a California Foreign LLC
A foreign LLC does not need to be a company from another country but a business formed under the laws of another state. To start a foreign LLC in California, you need to register it with the California Secretary of State.
Step 1: Choose California Foreign LLC Name
Obtain a name reservation certificate and submit it with your foreign qualification requirements at the California Secretary of State. Your LLC's legal name outside of California will be listed on the application, along with the name it will use in California. Take note of the requirements for naming your LLC.
Check name availability at California's business entity names and reserve your LLC name.
Step 2: Select California Foreign LLC Registered Agent
You'll need a registered agent to form a foreign LLC in California and take note that a California registered agent must have a local address. Here are three of the best LLC services on our list:
Step 3: File Registration of California Foreign LLC
Fill out and submit a Foreign LLC Application for Registration form via email on their official website or by mail to P.O. Box 944260 Sacramento, CA 94244–2600.
Include the following:
LLC's full legal name.
A fictitious name or a DBA (only if your LLC's legal name is not available); Attach a statement of adoption of the fictitious name signed by all LLC members.
LLC's principal office and mailing addresses.
LLC formation state and date.
Registered agent's name and address in California.
Date when your LLC will start operations in California.
Credit card information on the last page of the form for the $70 application fee.
The LLC cost in California, even for foreign LLCs, will differ between online filing and by mail.
Step 4: Determine How Your California Foreign LLC is taxed
Foreign LLCs are also subjected to the California Business Privilege Tax, and they must file LLC annual reports each year.
Note that forming a foreign LLC would be good for your business as you can legally operate in a different state, thus reaching a larger market and opening more opportunities for higher profit.
Steps to Filing a California Foreign LLC Online
Time needed: 10 minutes
To register a foreign LLC in California, the business has to be registered under the Secretary of State, California. There are several ways to register the California Foreign LLC, by mail, drop-off the forms to counter and online. To register a foreign LLC in California online, go to the official online service website.
Go to the official website of California Secretary of State Online Services

You will get the information regarding the filing fees and franchise tax to be paid to start a foreign LLC in California.


Hit the "Start" button

After you hit the "Start" button, you will be directed to the next Privacy and Terms page. Read the Privacy Warning carefully before you accept the terms and conditions. Hit the 'I Accept' button and move on.


Add your LLC name and identifier.

You will be directed to the registration form page on the website. There are 7 pages to fill up by the LLC. The first page is about the purpose of the LLC.

Add your Business address.

On the next page, you will have to enter the information about your business address. Enter the initial and mailing address. Make sure that the address is correct and from California.


Registered Agent

Proceed to the next page, where you will have to enter the details of 'Service of Process.' Whether your agent is an individual or a corporation, details should be given under the specific option.

Enter Management Structure

On the next page, specify your Management, whether your LLC is a single-member or multiple-members.

Organizer Information

The next page is about the Organizer of your LLC. Enter the name of the organizer, address, and pin code. Also, specify the date of filing.

Review your application

Once this page is done, the next page will be the review page. Review carefully what information you have entered. If there is anything you want to include or change, you can go back and edit the form.

Payment

Finally, you will be landed on the Payment page. Enter the payment amount, method, and other information. Hit the submit button to complete the payment and registration process.

These are the process of filing a Foreign LLC in California online.
It is convenient plus easy to file for the foreign LLC if you are doing it online. The steps are straightforward, and that's why it's possible to go along with the steps and form a foreign LLC in California.
After Forming California Foreign LLC
Here are added things you need to accomplish after forming your California Foreign LLC.
Obtain Business Licenses. Find the business licenses you'll need using the Business License Search.
File LLC annual reports and Business Privilege Tax.
Pay State Taxes like sales tax; you'll need an EIN for your LLC.
How Much Does It Cost to Register a Foreign LLC in California
To register as a foreign LLC in California, you can file through mail by paying a filing amount of $70 to the California Secretary of State
One of the first and most crucial steps towards establishing a successful business in California is the registration process. For foreign limited liability companies (LLCs) looking to operate within the state, binding legal requirements demand registration with the California Secretary of State. While the prospect of registering a foreign LLC may sound like a daunting bureaucratic hurdle, understanding the costs involved will help demystify the process, allowing aspiring entrepreneurs to make informed decisions.

California, often vibrant and innovative in the business world, has some of the highest business and tax rates in the United States. But when it comes to registering a foreign LLC, the cost depends on various factors, including the nature of the business, the structure of the company, and the level of professional guidance sought during the registration process.

First and foremost is the filing fee, a necessary expense when submitting the required documents to register a foreign LLC. Although unique circumstances may apply, the base fee is typically fixed and known; it is crucial to check the current amount with the California Secretary of State beforehand. Moreover, expedited processing options are available at an added cost for those who wish to fast-track their application, ensuring a prompt response from the authorities.

Next, foreign LLCs enlisting the services of attorneys, formation companies, or registered agents to facilitate their registration must consider the fees associated with professional assistance. While hiring professionals can save time and reduce the risk of errors, the expenses incurred through their services can vary significantly based on the level of assistance provided. Attorneys can offer comprehensive support, assisting in ensuring all legal requirements are met, while registered agents often play a more limited role by accepting legal documents on the company's behalf.

Another cost to consider may relate to acquiring a Certificate of Good Standing, frequently requested during the registration process. Some foreign LLCs may need to obtain their certificate from the jurisdiction in which they were initially formed, adding extra expenses to the total registration cost. Notably, specific businesses, such as banking establishments, may require additional permits or licenses, potentially increasing overall expenses.

While the charges mentioned provide a general overview of the costs involved in registering a foreign LLC in California, it is crucial to recognize that unforeseen expenses may emerge, such as those related to translating documents if they are not in English. Furthermore, frequent updates to regulations and fee structures can impact the overall cost, making it essential for individuals to stay up to date with the latest information published by the California Secretary of State.

Understanding the costs associated with registering a foreign LLC in California equips potential business owners with essential knowledge needed to budget and take informed steps towards establishing their presence in the state. However, it is vital to keep in mind that the expenses mentioned represent a generic and introductory glimpse into the subject, and aspiring entrepreneurs should individually research their specific circumstances to obtain more precise cost projections.

In Conclusion, the costs associated with registering a foreign LLC in California can vary greatly depending on the structure of the company, the need for professional services, and additional licensing requirements. By thoroughly understanding these costs and potential variables, entrepreneurs are better equipped to navigate the registration process and make informed decisions as they embark on their business ventures in the Golden State.
F.A.Qs
What is a foreign LLC in California?
If your LLC is formed under the laws of another state, it is referred to as a foreign LLC in California.
Do I need a foreign LLC?
Businesses incorporated outside of the state where they operate must have "foreign qualifications" issued in the other states.
What is the main difference between domestic and foreign LLC?
A domestic LLC is a company registered in California as an LLC. The entity type that has a physical presence in another state is a foreign LLC.
In Conclusion
Starting a foreign LLC in California does not require a lot of documentation or tasks. However, it is always good to seek help from a professional when it comes to running your business. Get a professional registered agent and form your foreign LLC anywhere without a hassle.