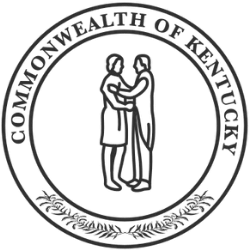 If you are forming a Kentucky LLC, then this page's content would be vital. As you learn how to start an LLC, you will realize that the bulk of your initial work and cost comprises filing Kentucky articles of organization, which we will elaborate on this page.
On this page, you'll learn about the following:
What is an Article of Organization?
An Article of Organization, also known as an LLC certificate or Certificate of Formation in some states, is a document filed with the secretary of state to form an LLC.
Each state has a different requirement to fill out a form. An Article of Organization usually includes the following:
The name of the LLC,
the effective date of the LLC,
the company's principal office,
the business purpose,
the duration of the business,
a copy of the LLC's name registration certificate, and
the name and address of the registered agent, organizers, and
at least one member of the company.
You can file an Article of Organization online, by mail, or in person.
Note that the certification of formation is a legal requirement, not to mention, the core of your LLC formation. It even makes up the bulk of your LLC cost. Without it, you have no LLC. So, take the time to complete and file this certificate.
How to File Kentucky Articles of Organization
These are the simple steps to follow in filing an Article of Organization in Kentucky.
Step 1: Find Forms Online
Go to the Kentucky Secretary of State to download the articles of organization form for your LLC or to log into the online service.
Step 2: Fill Out Form
When filling out the form, you must have reserved an LLC name. Do a name search. Go to Kentucky LLC Name Search to check whether your chosen business name is available to use in this state.
You must attach a copy of your Name Reservation to your filled-out Article of Organization form when filing. You also need to nominate a registered agent. Here are 3 of the best LLC services on our list.
Step 3: File Formation Certificates
File your formation certificate either online or by mail by filling out a form and sending it to the Michael Adams Room 154, Capitol Building, Office of the Secretary of State 700 Capital Avenue, P.O. Box 718, Frankfort, KY 40602-0718.
Filing Kentucky Articles of Organization Online
Time needed: 5 minutes.
If you want to form an LLC in Kentucky, you need to file for the Articles of Organization. You can do this online and you can file for it through mail too. When applying through online filing, along with an easy process it also helps to get the benefit of immediate processing too. The formation guide in the following steps will help you file for the Certificate of Organization, so read on and get the info,
Visit the official website of the Secretary of State of Kentucky

You must visit the website of the Secretary of State of Kentucky. The website will assist you to form an LLC in the State and in an easy manner through online mode. The Kentucky Online Gateway (KOG) portal is available on the Secretary of State website which provides a one-stop solution to different business services.

Sign in to your Account

On the following page, different sign-in options are available. If you already have an account with the Secretary of State office, click on 'Use my Account'. On the next page, click on the 'Sign in' tab and proceed to enter your login credentials such as user email and password, and click "Sign In". If you do not have an account, click on the "Create an Account" option available on the page.

Create your Account

On this page, enter the required details, such as First name, last name, Email address, password, contact details, address, verification question, and answer. Next, click on the 'Sign up' tab.

Follow the instructions

After you create your account on the website, continue to log in with your username and password. On the User Dashboard, select the option to "Register a New Business". Follow the instructions and fill in all the required information.

Review the information

Before proceeding to submit your application, review the information to be accurate and correct to your knowledge to avoid any future rejections.

Make the payment

After you complete all the details and thoroughly review your application, proceed to make the payment for the filing fee of your LLC Application.
Filing Kentucky Articles of Organization by Mail
If you want to file the certificate of formation by mail, then you can easily do that. By following the instructions below, one can file the certificate of formation in Kentucky.
Download the Application Form PDF on your system.
Read the guidelines properly and proceed to fill in the details.
Attach the name reservation certificate to the application.
Make the check of $40.00 payable to the 'Kentucky State Treasurer'.
Attach all the documents and send them to the mailing address: Michael Adams, Office of the Secretary of State, P.O. Box 718, Frankfort, KY 40602-0718
You can also drop the application in person at the following office location: Room 154, Capitol Building, 700 Capital Avenue, Frankfort, KY 40601 (Hours of Operation: 8:00 AM-4:30 PM ET)
Cost of filing a Kentucky Articles of Organization
It is more convenient to file an article of an organization online than by mail. The cost of filing an LLC in Kentucky is the same for online and offline filing. Here is the cost of filing a formation certificate in Kentucky.
Online filing costs $40
By mail filing costs $40
Where Can You Find Your Kentucky LLC Articles of Organization
Articles of Organization for Kentucky LLC can be accessed through the Kentucky Secretary of State website. You can also download the PDF from the same website.
Starting a business in Kentucky is an exciting prospect, but it certainly does come with its own set of challenges. Forming a Limited Liability Company or LLC, specifically, requires a host of different legal documentation that can often be overwhelming for new or inexperienced entrepreneurs.

One of the most important documents in starting your LLC is the Articles of Organization, which is a formal document outlining the founding principles of your company. This article provides key pieces of information, such as the official name of your business, the address, the registered agent, and other crucial details concerning how your business functions and operates.

However, locating and filling out these Articles of Organization can be an intimidating process for beginners—what are the guidelines that come with forming an LLC? What languages, clauses, and legal jargon are needed in the form? And moreover, where do you even find them?

Fortunately, there are many resources to ensure Owners of Kentucky LLCs locate the appropriate page that contains the Articles. The Kentucky Secretary of State website is a great place to start, with downloadable forms and other necessary paperwork. Entrepreneurs may also enroll in various business formation services, which can also provide assistance in preparation.

Additionally, business owners can reach out to legal advisors such as attorneys and CPAs familiar with corporate and commercial law to review and provide guidance in filling out the Articles. This can address some concerns and specific questions you may ask, such as including specific language to address ownership, voting procedures and other aspects related to forming a corporation and conducting owner meets effectively.

It's vital to note that properly outlining and documenting your business, through the appropriate Articles, will ensure it operates smoothly and legally–avoiding conflict among co-owners, improper tax classifications and regulatory surprises. Entrepreneurs should also equip themselves with different legal and financial workshops and seminars, which not only educate, but provide practical applications beneficial to the organization.

This piece of advise is essential both for aspiring entrepreneurs and veteran business owners: Lawyer up! Seek out the best legal consultation an entrepreneur could get. This stewardship will lead eventually to successful navigation of Kentucky business-standard policy.

While admittedly the process of forming the Articles of Organization for LLC in Kentucky can seem daunting. However, business owners should not worry or shy away from the daunting process. There are resources out there to provide the guidance and support needed, and moving forward with a solid plan in place will crystallize your vision for your business as well as lead to sound operations moving forward. So, embrace your business's legal formations until abstract aspects of business structure move forward and prosper like moving targets.
F.A.Qs
What is an Article of Organization?
An Article of Organization is a legal document that will officially make your LLC into existence. This document is needed specifically for Kentucky in forming an LLC business structure.
What information does an Article of Organization application need?
The application form for the Articles of Organization needs to include the LLC name, date of establishment, the company's registered office, business purpose, how long the business will exist, and a copy of the LLC's name registration certificate.
What is the recommended method of filing an Article of Organization, online or by mail?
Filing by mail or in person is neither highly recommended nor required; waiting an extra week for your LLC to be approved isn't that bad. The LLC approval you send in will be returned by mail. Online filing, meanwhile, is more convenient as you won't have to stay in a queue.
In Conclusion
Articles of Organization or Certificate of Formation is the most important document for your Kentucky LLC. Before you submit/file the document make sure to provide proper and correct information about your company. If you have any questions, share that below in the comment section.