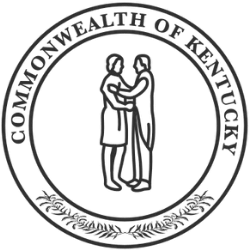 If you already have an LLC in another state and want a Kentucky LLC, then starting an LLC would be somewhat different. You must register as a foreign LLC. We have here a guide on how you can qualify and register for a foreign LLC in Kentucky.
Forming an Kentucky Foreign LLC
A foreign LLC does not need to be a company from another country but a business formed under the laws of another state. To start a foreign LLC in Kentucky, you need to register it with the Kentucky Secretary of State.
Step 1: Choose Kentucky Foreign LLC Name
Obtain a name reservation certificate and submit it with your foreign qualification requirements at the Kentucky Secretary of State. Your LLC's legal name outside of Kentucky will be listed on the application, along with the name it will use in Kentucky. Take note of the requirements for naming your LLC.
Check name availability at Kentucky's business entity names and reserve your LLC name.
Step 2: Select Kentucky Foreign LLC Registered Agent
You'll need a registered agent to form a foreign LLC in Kentucky and take note that a Kentucky registered agent must have a local address. Here are three of the best LLC services on our list that will provide you with registered agents to ease your worries:
Step 3: File Registration of Kentucky Foreign LLC
Fill out and submit a Foreign LLC Application for Registration form via email through the Secretary of State page or by mail to Michael Adams Room 154, Capitol Building, Office of the Secretary of State 700 Capital Avenue, P.O. Box 718, Frankfort, KY 40602-0718.
Include the following:
LLC's full legal name.
A fictitious name or a DBA (only if your LLC's legal name is not available); Attach a statement of adoption of the fictitious name signed by all LLC members.
LLC's principal office and mailing addresses.
LLC formation state and date.
Registered agent's name and address in Kentucky
Date when your LLC will start operations in Kentucky
Credit card information on the last page of the form for the $150 application fee.
The LLC cost in Kentucky, even for foreign LLCs will differ between online filing and by mail.
Step 4: Determine How Your Kentucky Foreign LLC is taxed
Foreign LLCs are also subjected to the Kentucky Business Privilege Tax, and they must file LLC annual reports each year.
Note that forming a foreign LLC would be good for your business as you can legally operate in a different state thus reaching a larger market and opening more opportunities for higher profit.
Steps to Filing Kentucky Foreign LLC Online
Time needed: 5 minutes
When you are registering for the foreign LLC in the State of Kentucky, you will have to submit your Application for Registration of foreign LLC with the Secretary of State which costs $90. After approval, you will receive a Verification Certificate from the State Office. The State offers offline as well as online filing options. We have explained the aspects you need to cover when you apply for Kentucky Foreign LLC.
Visit the official website of the Secretary of State of Kentucky

You must visit the website of the Secretary of State of Kentucky. The website will assist you to form an LLC in the State and in an easy manner through online mode. The Kentucky Online Gateway (KOG) portal is available on the Secretary of State website which provides a one-stop solution to different business services.

Sign in to your Account

On the following page, different sign-in options are available. If you already have an account with the Secretary of State office, click on 'Use my Account'. On the next page, click on the 'Sign in' tab and proceed to enter your login credentials such as user email and password, and click "Sign In". If you do not have an account, click on the "Create an Account" option available on the page.

Create your Account

On the Create Account page, enter the required details, such as First name, last name, Email address, password, contact details, address, verification question, and answer. Next, click on the 'Sign up' tab.

Follow the instructions

After your account has been created on the website, continue to log in with your username and password. Proceed to file the application for registration of your business LLC as directed on your User Account page. Fill in all the required information.

Review the information

Before proceeding to submit your application, review the information to be accurate and correct to your knowledge to avoid any future rejections.

Make the payment

After you complete all the details and thoroughly review your application, proceed to make the payment for the filing fee of your LLC Application.

You can also submit the application offline via mail. Download the Application Form PDF. Fill in the required details. Make the check or money order of $90 payable to the Kentucky State Treasurer. Attach all the documents and mail them to the following address: Michael Adams, Secretary of State, P.O. Box 718, Frankfort, KY 40602-0718.
After Forming Kentucky Foreign LLC
Here are added things you need to accomplish after forming your Kentucky Foreign LLC
Obtain Business Licenses. Find the business licenses you'll need using the Business License Search.
File LLC annual reports and Business Privilege Tax.
Pay State Taxes like sales tax; you'll need an EIN for your LLC.
It is convenient plus easy to file for the foreign LLC if you are doing it online. The steps are very easy and that's why it's possible to go along with the steps and form the foreign LLC in Kentucky.
How Much Does It Cost to Register a Foreign LLC in Kentucky
To register as a foreign LLC in Kentucky, you can file through mail by paying a filing amount of $90 to the Kentucky State Treasurer.
First and foremost, before contemplating the expenditures, it is crucial to emphasize the need for a well-thought-out business plan. This blueprint should encompasses market research, strategic goals, and a financial outline. Having a solid understanding of the industry landscape and target audience enables entrepreneurs to make informed decisions moving forward, including budgeting for the registration process.

When it comes to ensuring legal compliance, it is vital to appoint a registered agent in Kentucky. These registered agents act as intermediaries between the LLC and the state, receiving legal documentation and communicating necessary information. Some entrepreneurs might view this as an added expense, but having a local contact streamlines the communication and legal proceedings, proving fundamental to the smooth running of the company.

An FAQ central to every business owner undertaking foreign LLC registration addresses the initial cost of filing paperwork with the Kentucky Secretary of State's office. While the exact fee varies, this payment echoes other states' costs, reflecting a standard fee range. Factors influencing this cost primarily include the type of entity established, the mode of filing (online or via mail), and whether expedited services are required. It is vital to hand over accurate documentation to avoid further unexpected expenses.

Another factor to consider cautiously revolves around the requirement of obtaining a Kentucky tax ID for newly registered foreign LLCs. Depending on the nature of the business, certain fees may apply here, although such expenses are relatively moderate compared to other stages of the registration process. Other additional costs might include advertising your intent to form an LLC, primarily if notice publication provisions are required by the state's laws.

Should the LLC require name reservation services, entrepreneurs must also factor this into their overall finances. Though not compulsory, name reservation ensures that their chosen name remains registered before the filing process is completed. Ultimately, the cost of reservation amounts to a relatively minor sum within the broader context of registering a foreign LLC.

It is worth stressing the significance of availing legal counsel while venturing into foreign LLC registration in Kentucky. Receiving expert advice to navigate deeper nuances can save substantial expenses in the long run. Enlisting the support of a legal professional experienced in the state's business laws facilitates a more efficient and informed process.

While costs of foreign LLC registration in Kentucky can span several areas, it is crucial for entrepreneurs to avoid undermining the importance of proper budgeting. As the financial backbone of any successful venture, adequate preparation and allocation of resources at this early stage lays a firm foundation. By recognizing the various expenses involved, entities can paint themselves a clearer picture, understanding both their immediate and potential future financial commitments before their business pursuits truly take off.
F.A.Qs
What is a foreign LLC in Kentucky?
If your LLC is formed under the laws of another state, it is referred to as a foreign LLC in Kentucky.
Do I need a foreign LLC?
Businesses incorporated outside of the state where they operate must have "foreign qualifications" issued in the other states.
What is the main difference between domestic and foreign LLC?
A domestic LLC is a company registered in Kentucky as an LLC. The entity type that has a physical presence in another state is a foreign LLC.
In Conclusion
Starting a foreign LLC in Kentucky does not require a lot of documentation or tasks. However, it is always good to seek help from a professional when it comes to running your business. Get a professional registered agent and form your foreign LLC anywhere without a hassle.