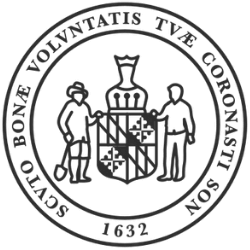 Perhaps you are hoping to form an LLC in Maryland. People assume that starting an LLC is difficult and costly. However, it's generally not difficult, and the cost would vary across states. We have all the info you need to know about the cost of forming an LLC, particularly the LLC cost in Maryland.
On this page, you'll learn about the following:
Maryland LLC Cost of Filing
Here are the costs involved in forming an LLC in Maryland.
Cost of Filing Formation Certificates
The Maryland Certificate of Formation is responsible for the majority of the cost, which could also vary depending on whether you're forming a domestic LLC or a foreign LLC. Still, you can file both at the Maryland Secretary of State.
Maryland Domestic LLC
Online filing fee costs $100.00
Expedited filing costs $50.00
Annual report fee costs $300.00
Personal Property Return for Domestic LLC costs $300.00
LLC Name reservation Application costs $25
By mail: Fill in the application form, and submit it to the following address: State Department of Assessments and Taxation, Charter Division, 301 W., Preston Street, 8th Floor, Baltimore, MD 21201-2395, costs $100
Maryland Foreign LLC
Online Filing fee costs $100.00
Expedited filing costs $50.00
Annual Report filing costs $100.00
Personal Property Return costs $300.00
LLC Name reservation Application costs $25
By mail: Fill in the application form, and submit it to the following address: State Department of Assessments and Taxation, Charter Division, 301 W., Preston Street, 8th Floor, Baltimore, MD 21201-2395, costs $100
Visit the official Maryland egov website to learn more about the costs of setting up an LLC in Maryland.
Note that filing online is ideal, not only because you need to go to the Secretary of State office, but also it would be faster. You won't have to wait in a queue in doing so.
Maryland LLC Formation Service or Registered Agent Fee
You need a registered agent to form an LLC in Maryland, hence, added costs for service fees. Here are three of the best LLC services on our list that will provide you with registered agents to ease your worries.
Business Permits and Licenses
The business licenses depend on your business's activity and location and are renewed yearly. As such, the cost will vary. Check the Maryland Department of Revenue for regulatory boards or agencies requiring licensing.
Maryland LLC Taxes to be Paid
Apart from the filing of the Annual Report, the DC LLCs are also subject to state tax filing obligations. Though the taxes vary from place to place.
Personal Property Tax Return
Any property that is being utilized by your business LLC in the State of Maryland is subject to Personal Property Tax Return, such as equipment, inventories, supplies, etc.
Maryland Sales and Use Tax
Maryland imposes sales tax at the standard rate of 6.00%. Generally, there are no other additional local or county rates imposed on this rate. In case of late filing, a penalty may be imposed up to 25%.
State Business Tax
Like most of the States, Maryland imposes a corporate income tax on LLC businesses at the rate of 8.25% of net income earned in a given financial year.
State Employer Taxes
If you hire local employees in the State of Maryland, you must pay state employer tax. At present, the State tax rate is between 2% to 5.57% depending on the income earned from the LLC.
Self-Employment Tax
This tax is levied on the profits gained from the business of your LLC operating in Maryland. Currently, the tax rate is 15.3%.
Cost Comparison among States
Every state has different costs of filing for an LLC to their respective State Authorities. If you wish to gain a better understanding of the costs of opening an LLC in a different state in comparison to Maryland, read the table below:
| | | | |
| --- | --- | --- | --- |
| State | Filing Fee | Annual Fee/Biennial Fee | Sales Tax |
| Maryland LLC | $150 | $300 (Annual) | 6% |
| Pennsylvania LLC | $125 | $70 (Decennial) | 6% |
| Delaware LLC | $90 | $300 (Annual) | 0% |
| Virginia LLC | $100 | $50 (Annual) | 5.3% |
| West Virginia LLC | $100 | $25 (Annual) | 6.0% |
The largest sectors in 2020 in Maryland were finance, insurance, real estate, and professional and business services. Its GDP ranks 15th among the US states and offers a wide window of opportunities for new businesses to establish themselves in the State.
Other Costs
How Much Does It Cost to Maintain an LLC in Maryland
To maintain an LLC in Maryland you will need to pay an annual fee of $300 along with sales tax at 6%, state business tax at 8.25% to 7.15%, state employer tax at 2% to 5.57% and federal taxes.
When starting a business in Maryland, there are a variety of costs you'll need to consider. These include registering an LLC, setting up your bank account and paying taxes. In addition, you'll want to choose a name for your company. Some states require you to select an LLC name that doesn't look too much like an existing name. The state of Maryland suggests that you choose a name that isn't too short or too long.

Choosing a good name is one of the first things to do when establishing a company in Maryland. You can find a list of available names online or at the Maryland Business Express website. Alternatively, you can reserve a name for 30 days prior to registering your LLC. If you do choose a name, you must file articles of organization, which are similar to a birth certificate for your LLC. This document must be filed with the State Department of Assessments and Taxation (SDAT).

You'll need to pay a filing fee and an annual report. Annual reports are due by April 15. You can file a paper report in person, by mail or online. Depending on the type of business you run, the cost of these documents may be minimal. However, it is important to keep detailed records of your financial transactions. Keeping this information on hand is important if you need to resolve any disputes.

Depending on the business you operate, you'll also need a trader's license. These can cost between $15 and $800 depending on the size and inventory of your business. Having a trader's license can be beneficial to your business, since it allows you to buy and sell goods. Having a small business bank account is free during the first year. A business bank account helps you keep your expenses separate from those of your family. It can also help you stay on top of your tax obligations.

Your Maryland LLC may also need to pay a personal property tax. This tax is levied on the profits of your business in Maryland. To avoid the penalties of failing to pay this tax, you should submit a Personal Property Tax Return.

While there are many expenses that can be tricky to avoid, you should still make sure you are aware of all the different fees. For instance, you'll need to pay an expedite processing fee if you plan to file articles of organization online. Luckily, you can get this service for just $42.

There are other less obvious costs associated with starting a Maryland LLC. Most companies require at least one license, so make sure you're aware of that. Other concerns you'll need to address will depend on the industry you're in.

You might need to hire an accountant to handle tax and accounting matters. An accountant will typically cost between $2,000 and $3,000 per year. Fortunately, the IRS has created a guide for business startup costs.

Using a registered agent to conduct business on your behalf is another cost you'll need to think about. Depending on the level of privacy you need, a service may cost $100 to $300 a year. Another advantage of having a registered agent is that you don't have to worry about any of the tedious administrative work.
F.A.Qs
Can I start an LLC for free?
It is possible to form an LLC without professional help, but forms still have associated costs, regardless of where your LLC is formed.
Is an LLC expensive?
It is difficult to say whether forming an LLC is expensive. Nevertheless, the cost could be anywhere from $40 to $500. If you refuse to hire professionals, you'll still have expenses like form fees to cover.
Does an LLC need a bank account?
The need to separate personal money from business funds, thus necessitating the creation of a business bank account for your LLC.
In Conclusion
The cost of Maryland is much lower compared to other forms of business. Apart from the state filing fees and annual taxes, you might bear the cost of the registered agent. Compare the price of professional LLC services and choose the most affordable one.