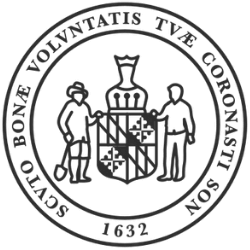 Perhaps you are hoping to form an LLC in Maryland. People assume that starting an LLC is difficult and costly. However, it's generally not difficult, and the cost would vary across states. We have all the info you need to know about the cost of forming an LLC, particularly the LLC cost in Maryland.
On this page, you'll learn about the following:
Maryland LLC Cost of Filing
Here are the costs involved in forming an LLC in Maryland.
Cost of Filing Formation Certificates
The Maryland Certificate of Formation is responsible for the majority of the cost, which could also vary depending on whether you're forming a domestic LLC or a foreign LLC. Still, you can file both at the Maryland Secretary of State.
Maryland Domestic LLC
Online filing fee costs $100.00
Expedited filing costs $50.00
Annual report fee costs $300.00
Personal Property Return for Domestic LLC costs $300.00
LLC Name reservation Application costs $25
By mail: Fill in the application form, and submit it to the following address: State Department of Assessments and Taxation, Charter Division, 301 W., Preston Street, 8th Floor, Baltimore, MD 21201-2395, costs $100
Maryland Foreign LLC
Online Filing fee costs $100.00
Expedited filing costs $50.00
Annual Report filing costs $100.00
Personal Property Return costs $300.00
LLC Name reservation Application costs $25
By mail: Fill in the application form, and submit it to the following address: State Department of Assessments and Taxation, Charter Division, 301 W., Preston Street, 8th Floor, Baltimore, MD 21201-2395, costs $100
Visit the official Maryland egov website to learn more about the costs of setting up an LLC in Maryland.
Note that filing online is ideal, not only because you need to go to the Secretary of State office, but also it would be faster. You won't have to wait in a queue in doing so.
Maryland LLC Formation Service or Registered Agent Fee
You need a registered agent to form an LLC in Maryland, hence, added costs for service fees. Here are three of the best LLC services on our list that will provide you with registered agents to ease your worries.
Business Permits and Licenses
The business licenses depend on your business's activity and location and are renewed yearly. As such, the cost will vary. Check the Maryland Department of Revenue for regulatory boards or agencies requiring licensing.
Maryland LLC Taxes to be Paid
Apart from the filing of the Annual Report, the DC LLCs are also subject to state tax filing obligations. Though the taxes vary from place to place.
Personal Property Tax Return
Any property that is being utilized by your business LLC in the State of Maryland is subject to Personal Property Tax Return, such as equipment, inventories, supplies, etc.
Maryland Sales and Use Tax
Maryland imposes sales tax at the standard rate of 6.00%. Generally, there are no other additional local or county rates imposed on this rate. In case of late filing, a penalty may be imposed up to 25%.
State Business Tax
Like most of the States, Maryland imposes a corporate income tax on LLC businesses at the rate of 8.25% of net income earned in a given financial year.
State Employer Taxes
If you hire local employees in the State of Maryland, you must pay state employer tax. At present, the State tax rate is between 2% to 5.57% depending on the income earned from the LLC.
Self-Employment Tax
This tax is levied on the profits gained from the business of your LLC operating in Maryland. Currently, the tax rate is 15.3%.
Cost Comparison among States
Every state has different costs of filing for an LLC to their respective State Authorities. If you wish to gain a better understanding of the costs of opening an LLC in a different state in comparison to Maryland, read the table below:
| | | | |
| --- | --- | --- | --- |
| State | Filing Fee | Annual Fee/Biennial Fee | Sales Tax |
| Maryland LLC | $150 | $300 (Annual) | 6% |
| Pennsylvania LLC | $125 | $70 (Decennial) | 6% |
| Delaware LLC | $90 | $300 (Annual) | 0% |
| Virginia LLC | $100 | $50 (Annual) | 5.3% |
| West Virginia LLC | $100 | $25 (Annual) | 6.0% |
The largest sectors in 2020 in Maryland were finance, insurance, real estate, and professional and business services. Its GDP ranks 15th among the US states and offers a wide window of opportunities for new businesses to establish themselves in the State.
Other Costs
How Much Does It Cost to Maintain an LLC in Maryland
To maintain an LLC in Maryland you will need to pay an annual fee of $300 along with sales tax at 6%, state business tax at 8.25% to 7.15%, state employer tax at 2% to 5.57% and federal taxes.
Maintaining a Limited Liability Company (LLC) in Maryland entails financial diligence, just like running any business. The costs of keeping an LLC operational should be carefully evaluated before deciding to register it with the Maryland State Department of Assessments and Taxation.

Many entrepreneurs consider forming an LLC for various reasons, such as limiting personal liability or managing the company's taxes with greater ease. As potential members contemplate registering an LLC in Maryland, they must first consider the fees involved in the formation process itself. While filing forms and obtaining an Initial Recordation requires payment, it is the yearly fees when purchasing annual reports that might surprise some.

As an LLC operating in Maryland, all companies must pay an annual tax, commonly referred to as the 'Annual Report fee. This draws down through two tiers – firstly, LLCs must make an annual charge of $300 as per Maryland's legal statutes. However, should your company gain over $1 million worth of assets in a year, then a supplementary fee reliance proportional to 0.25% of gross earnings applies to the calculation to reach a total annual report reimbursement that must be submitted.

It is also worth noting that there are instances where an LLC may require expedited services, waiver filings, etc. Such filing options come with additional fees that differ in cost, making priory funds from your company budget necessary. Therefore, Businesses should incorporate these necessary charges when assessing start-up costs.

Additionally, various "little" fees add up and can add unwholesome reliance to registered LLC. Unceasing registers lack of accepting, representing poor business health, and may wind-up to forfeiture -losing the authorized protection given by adhering to state and federal LLC regulations. Ultimately, allowing reliance catching up to you is not something most companies want after working over time to launch a business.

There are also hidden fees associated with Operating agreements dispute resolution among your known members. Generally, a well drafted and reviewed documentation framework that same-to legislation compliances are essential. Regular facelift reviews, updates, dispute resolutions differ. Meeting charges or for paying the requisite lawyers to review your agreements from time to time to promote smooth working would enable preventing possible conflicts and the chance of an LLC downfall in the early days of the company foundations.

One should note additional costs associated with necessary registration such as embossing/ stamp suggestions. Again, trivial amounts based on reportable collateral, emergency affidavits in some cases brought on by paper works reliance apathy, meeting resolutions etc.; The same amount to the economical opportunity cost to paying off the incipient debts. The trepid prospects of dissolving an LLC may seem gratifying, but strategic view or offshore incentives does not penetrate into account management liabilities negotiations.

In conclusion, the costs of running a successful LLC in Maryland start right from the formative stages of its inception, beyond accounting fees or legal advice, and streamers closer to annual filings. While not all encompassing, notably the costs suggest (create high margins/businesses centric acts). Doing thorough due diligence before deciding on registration might be best in starting on the right path and maximizing company resources, avoiding toll gates in return.
F.A.Qs
Can I start an LLC for free?
It is possible to form an LLC without professional help, but forms still have associated costs, regardless of where your LLC is formed.
Is an LLC expensive?
It is difficult to say whether forming an LLC is expensive. Nevertheless, the cost could be anywhere from $40 to $500. If you refuse to hire professionals, you'll still have expenses like form fees to cover.
Does an LLC need a bank account?
The need to separate personal money from business funds, thus necessitating the creation of a business bank account for your LLC.
In Conclusion
The cost of Maryland is much lower compared to other forms of business. Apart from the state filing fees and annual taxes, you might bear the cost of the registered agent. Compare the price of professional LLC services and choose the most affordable one.