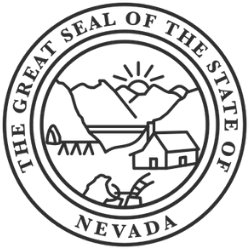 Perhaps you are hoping to form a Nevada LLC. People assume how to start an LLC is difficult and costly. However, it's generally not difficult, and the cost would vary across states. We have all the info you need to know about the cost of forming an LLC, particularly the LLC cost in Nevada.
On this page, you'll learn about the following:
Nevada LLC Cost of Filing
Here are the costs involved in forming an LLC in Nevada.
Cost of Filing Formation Certificates
The Nevada Certificate of Formation is responsible for the majority of the cost, which could also vary depending on whether you're forming a domestic LLC or a foreign LLC. Still, you can file both at the Nevada Secretary of State.
Nevada Domestic LLC
Online Filing costs $425.00 (includes Articles of Organization ($75) + State Business License ($200) + Initial List of Managers ($150)).
Annual filing costs $350
Name Reservation fee costs $25
By mail: Fill out the Application form PDF and submit it to the following address: Secretary of State New Filings Division, 202 North Carson St., Carson City, NV 89701, costs $425
Nevada Foreign LLC
Online filing costs $425
Annual filing costs $350
Name Reservation fee costs $25
By Mail: Fill out the Application form PDF and submit it to the following address: Secretary of State New Filings Division, 202 North Carson St., Carson City, NV 89701; costs $425
Visit the Official Nevada Secretary of State website to learn more about Business filings and forms and fees.
Note that filing online is ideal, not only because you need to go to the Secretary of State office, but also it would be faster. You won't have to wait in a queue in doing so.
Nevada LLC Formation Service or Registered Agent Fee
You need a registered agent to form an LLC in Nevada, hence, added costs for service fees. Here are three of the best LLC services on our list that will provide you with registered agents to ease your worries.
Business Permits and Licenses
The business licenses depend on your business's activity and location and are renewed yearly. As such, the cost will vary. Check the Nevada Department of Revenue for regulatory boards or agencies requiring licensing.
Nevada LLC Taxes to be Paid
The LLCs in the State are subject to different State Tax filing obligations. Though the taxes vary from county to county.
State Income Tax
Nevada does not levy any State income tax on LLC or other earnings.
Nevada Sales Tax
The standard rate of sales tax applicable is at the rate of 4.60%. After the addition of local county rates, the total tax rate can get up to 8.265%.
Federal Self-Employment Tax
Any profit that Nevada LLC Business members draw out from the business is liable to pay self-employment tax. The standard tax rate is 15.3%.
Employer Payroll Tax Withholding
If you hire employees in Nevada, you must withhold payroll tax from their salaries. The standard rate of withholding is 7.65% of the taxable salary of the employees.
Cost Comparison Among States
Every state has different costs of filing for an LLC to their respective State Authorities. If you want to get a better understanding of the costs of opening an LLC in a different state in comparison to Nevada, read the table below:
| | | | |
| --- | --- | --- | --- |
| State | Filing Fee | Annual Fee/ Biennial Fee | Sales Tax |
| Nevada LLC | $425 | $350 (Annual) | 4.60% |
| Idaho LLC | $100 (online)$120 (mail) | $0 | 6.00% |
| Arizona LLC | $50 | none | 5.60% |
| California LLC | $70 | $800 (Annual) | 7.25% |
| Utah LLC | $70 | $20 | 4.70% |
Nevada's economy is significantly reliant on the tourism industry. The other key industries in the State are mining, aerospace and defense, health care, manufacturing, and logistics.
Other Costs
How Much Does It Cost to Maintain an LLC in Nevada
To maintain an LLC in Nevada you will need to pay an annual fee of $350 along with sales tax at 4.60% and federal taxes.
When starting any business venture, cost is one of the most important considerations. Entrepreneurs need to carefully consider the expenses associated with setting up and maintaining their business. When it comes to a Limited Liability Company (LLC), the primary cost comes in the form of a yearly fee.

LLCs are a popular choice among entrepreneurs due to their flexibility and ease of maintenance. Nevada, in particular, is a state that has garnered a reputation for being business-friendly, with favorable tax laws and regulations. However, entrepreneurs setting up an LLC in Nevada need to consider the cost of maintaining their business. The cost of maintaining an LLC in Nevada is dependent on various factors.

One of the primary costs associated with maintaining an LLC in Nevada is the yearly fee for filing their Annual List of Members with the Secretary of State. The amount of this fee is based on the company's total value, with a minimum fee of $50 and a maximum fee of $11,100 for companies with a value of $5 million or more. If a person forms more than one LLC in Nevada, they will have to pay a separate fee for each company.

Additionally, LLCs in Nevada are required to have a nonprofit resident agent. A resident agent is a person or entity that accepts legal papers on behalf of the LLC. The resident agent must have a physical address in the state and must be available during regular business hours. Nevada requires that the resident agent be hired on a ongoing basis, for the life of the LLC if need be.

LLC owners may also have to pay a franchise tax fee, dependent on the taxable income attributed to their Nevada operation. This tax fee cannot exceed $5,000 for any single entity, and there are a few exceptions.

Maintaining an LLC in Nevada also means dealing with ongoing compliance responsibilities with government and regulatory agencies. LLCs must keep current on taxes and employment paperwork (if they have local employees), staying fully up to date with all deemed necessary regulations and workplace safety practices that concern their operation and employees.

While it may sound attractive to form an LLC in Nevada at first, entrepreneurs must consider the ongoing costs associated with maintaining it. Unfortunately, many newly formed businesses are bereft of revenue and proper cash-flow. This can quickly turn desperate attempts to keep up the costs on their yearly fee, fees for resident agents or relevant taxes charged at validation checkpoints, and ongoing regulatory compliance checks.

In conclusion, keeping up with licensing like LLC annual maintenance fees is a small but necessary responsibility for small businesses. It's advisable entrepreneurs should be optimizing overhead and investing in company growth, as the benefits of a rescaled properly structured LLC production-based niche operation worth it in the long run. A rule of thumb should be four-fifths on company growth further investment and one-fifth on reasonable spending on basic operating costs (in this case, the annual it pays and compliance registrations). Entrepreneurs who pay particular attention to their expenses, like maintenance fees for their annual portfolio, can enhance their chances for prosperity in the future.
F.A.Qs
Can I start an LLC for free?
It is possible to form an LLC without professional help, but forms still have associated costs, regardless of where your LLC is formed.
Is an LLC expensive?
It is difficult to say whether forming an LLC is expensive. Nevertheless, the cost could be anywhere from $40 to $500. If you refuse to hire professionals, you'll still have expenses like form fees to cover.
Does an LLC need a bank account?
The need to separate personal money from business funds, thus necessitating the creation of a business bank account for your LLC.
In Conclusion
The cost of Nevada is much lower compared to other forms of business. Apart from the state filing fees and annual taxes, you might bear the cost of the registered agent. Compare the price of professional LLC services and choose the most affordable one.