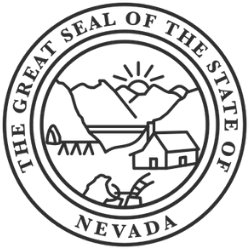 If you are forming a Nevada LLC, then this page's content would be vital. As you learn how to start an LLC, you will realize that the bulk of your initial work and cost comprises filing Nevada Articles of Organization, which we will elaborate on this page.
On this page, you'll learn about the following:
What is an Article of Orgnaization?
An Article of Organization, also known as an LLC certificate or Certificate of Formation in some states, is a document filed with the secretary of state to form an LLC.
Each state has a different requirement to fill out a form. An Article of Organization usually includes the following:
The name of the LLC,
the effective date of the LLC,
the company's principal office,
the business purpose,
the duration of the business,
a copy of the LLC's name registration certificate, and
the name and address of the registered agent, organizers, and
at least one member of the company.
You can file an Article of Organization online, by mail, or in person.
Note that the certification of formation is a legal requirement, not to mention, the core of your LLC formation. It even makes up the bulk of your LLC cost. Without it, you have no LLC. So, take the time to complete and file this certificate.
How to File Nevada Articles of Organization
These are the simple steps to follow in filing an Article of Organization in Nevada.
Step 1: Find Forms Online
Go to the Nevada Secretary of State to download the article of organization form for your LLC or to log into the online service.
Step 2: Fill Out Form
When filling out the form, you must have reserved an LLC name. Do a name search. Go to Nevada LLC Name Search to check whether your chosen business name is available to use in this state.
You must attach a copy of your Name Reservation to your filled-out Article of Organization form when filing. You also need to nominate a registered agent. Here are 3 of the best LLC services on our list.
Step 3: File Formation Certificates
File your formation certificate either online or by mail by filling out a form and sending it to the Secretary of State, 202 North, Carson Street, Carson City, Nevada 89701-4201.
Filing Nevada Articles of Organization Online
Time needed: 5 minutes.
If you want to start an LLC in Nevada, you are required to file for the Articles of Organization. The State website offers the option of online filing too. When applying through the online mode, it eases the overall process and helps with immediate processing as well. The guide in the following steps will help you file for the Certificate of Organization, so read below to get the info.
Go to the Official State of Nevada Website

Visit the 'Businesses' page on the Official Nevada Secretary of State website. The platform provides an easy solution to file business documents online.

Scroll down and search for 'Online Articles of Incorporation/ Organization"

Once you scroll down, you will see the heading of "Online Articles of Incorporation/Organization" on the left side of the page.

Scroll down to the heading "Start a Business"

The link navigates you to the next page, where you can scroll down and select the option stating "Start a Nevada Business (LLC)".

Select "Domestic Limited Liability Company"

Once you click on the aforesaid link, the page will display numerous business structure options available for foreign Business entities. Select "Domestic Limited Liability Company" from the given list of options and then click on the "Next" tab.

Business Registration Overview

The 'Business Registration Overview' page opens up. Under the heading 'Articles of Organization – LLC", click on the "Start" tab.

Create your account

On the next page, the Login box will appear. If you have already created an account on the Nevada State portal, proceed to Sign in by filling in your email and password credentials. If you do not have an account, select the option of "Register".

Register your account

On the next page, proceed to fill in the required details to register your online account with the Secretary of State of Nevada Office. Provide your contact details such as email, name, contact number, and password. In the next section, also provide your street address and further answer two security questions for account recovery. Agree to the Terms and conditions and complete the CAPTCHA challenge. Finally, click on the "Submit" option.

Follow the instructions

After you create your account on the website, continue to log in with your username and password. Proceed to file for the Certificate of Organization of your business LLC as directed on your User Account page. Fill in all the required information.

Review the information

Before proceeding to submit your application, review the information to be accurate and correct to your knowledge to avoid any future rejections.

Make the payment

After you complete all the details and thoroughly review your application, proceed to make the payment for the filing fee of your LLC Application.
Filing Nevada Articles of Organization by Mail
If you want to file the article of organization by mail, then you can easily do that. By following the instructions below, one can file the article of organization in Nevada,
Download the Application Form PDF on your computer system.
Read the instructions attached to the form carefully and proceed to fill in your details.
Get a few copies of the form.
Make a check of $425 payable in the name of the Nevada Secretary of State. You can pay an additional fee for expedited processing.
Send the documents to the following mailing address: Secretary of State 202 North Carson Street Carson City, Nevada 89701-4201 (775) 684-5708
Cost of Filing a Nevada Articles of Organization
It is more convenient to file an article of organization online than by mail. The cost of filing an LLC in Nevada is the same for both offline and online filing. Here is the cost of filing formation certificate in Nevada,
Online filing costs $425
By mail filing costs $425
Where Can You Find Your Nevada LLC Articles of Organization
Articles of Organization for Nevada LLC can be accessed through the Nevada SilverFlume Business Portal. Alternatively, you can download the PDF from Nevada Secretary os State website.
As a business owner in Nevada, setting up an LLC can be the right choice for your organization. An LLC (Limited Liability Company) is a type of business structure which provides certain benefits such as a level of legal protection to business owners while also allowing flexibility in terms of taxes and operations. Once you decide to form an LLC in Nevada, filing articles of organization is the first and foremost step towards setting up your business.

But, the question arises, where can you find your Nevada LLC Articles of Organization? The answer to this question is quite straightforward. The Nevada Secretary of State website is the primary resource for business owners to access their official documents. The Articles of Organization will be filed with the Secretary of State's office, and copies would be placed in the public record. Therefore, registered LLCs and state's government offices securely store such necessary records.

For those individuals who have already submitted the Nevada LLC Articles of Organization, they can find their filed documents by following these steps. The online process for retrieving these files will be the easiest route. Customers can go to the Secretary of State's website, and clicking the 'OpenCompanies Search' button. This will provide you with a link where you need to enter your LLC's name. LLC owners can check the validation of their filed documents at this moment. Once you review your results, you will find all documents filed with the state regarding your LLC under several secured articles. With the document ID number in hand from the articles, it is also possible to locate them in the records kept by the State Legislature's archives.

Business owners who formed their LLC relatively recently may have fewer concerns. However, for those same founders who lack online access or entered them rather early in their Nevada journey can always go for the manual route with the Nevada Department of Commerce in Carson City or doing so via mail.

The best policy, whichever route, is to ensure obtaining a copy of these necessary state forms. This way, entrepreneurs do not have to recount their agreement frame by frame anytime state bureaucracy comes knocking. The administrators' burden to others, multiple copies need to err on the safe side will ensure preparation when municipal office visits arise in future business endeavors.

As the world becomes a bit interconnected through online communication, it's important to look for opportunities allowing yourself less of a hassle regarding customer information dossiers without compromising confidentiality data chunks. Effortlessly locating relevant administrative information facilitates business enchantment to meet the long-preconceived goals of operational sustainability. It lowers the headaches and legal fees when you are competing interstate companies decide to stump excellent, trade obstruction.

In conclusion, business entities formed in Nevada must always keep track of one's articles of organization's original and opted documents to stay ahead of operating deadlines and ensure legal robustness. Thanks to modern needs, nonprofit boards are frequently responsible for digitizing older documents and making it more accessible to previous photocopies. Nonetheless, protecting those discussed confidentiality commons within probates is consequential. Beyond any doubt, it cannot be thwarted. And for that reason, reviewing where and how bills have success with previous company reg. services ensures lesser tensions encountering facility compliance concerns, let alone track building upon actual human Resources.
F.A.Qs
What is an Article of Organization?
An Article of Organization is a legal document that will officially make your LLC into existence. This document is needed specifically for Nevada in forming an LLC business structure.
What information does an Article of Organization application need?
The application form for the Article of Organization needs to include the LLC name, date of establishment, the company's registered office, business purpose, how long the business will exist, and a copy of the LLC's name registration certificate.
What is the recommended method of filing an Article of Organization, online or by mail?
Filing by mail or in person is neither highly recommended nor required; waiting an extra week for your LLC to be approved isn't that bad. The LLC approval you send in will be returned by mail. Online filing, meanwhile, is more convenient as you won't have to stay in a queue.
In Conclusion
Articles of Organization or Certificate of Formation is the most important document for your Nevada LLC. Before you submit/file the document make sure to provide proper and correct information about your company. If you have any questions, share that below in the comment section.