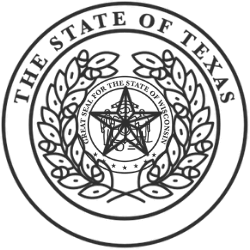 If you are forming an LLC in Texas, then this page's content would be vital. As you learn how to start an LLC, you will realize that the bulk of your initial work and LLC cost comprises filing Texas articles of organization, which we will elaborate on this page.
On this page, you'll learn about the following:
What Are Articles of Organization?
Articles of Organization, also known as an LLC certificate or Articles of Organization in some states, is a document filed with the secretary of state to form an LLC.
Each state has a different requirement to fill out a form. Articles of Organization usually includes the following:
The name of the LLC,
the effective date of the LLC,
the company's principal office,
the business purpose,
the duration of the business,
a copy of the LLC's name registration certificate, and
the name and address of the registered agent, organizers, and
at least one member of the company.
You can file Articles of Organization online, by mail, or in person.
Note that the certification of formation is a legal requirement, not to mention, the core of your LLC formation. It even makes up the bulk of your Texas LLC cost. Without it, you have no LLC. So, take the time to complete and file this certificate.
How to File Texas Articles of Organization
These are the simple steps to follow in filing Articles of Organization in Texas.
Step 1: Find Forms Online
Go to the Texas Secretary of State to download the articles of organization form for your LLC or to log into the online service.
Step 2: Fill Out Form
When filling out the form, you must have reserved an LLC name. Do a name search. Go to Texas LLC Name Search to check whether your chosen business name is available to use in this state.
You must attach a copy of your Name Reservation to your filled-out Articles of Organization form when filing. You also need to nominate a registered agent. Here are 3 of the best LLC services on our list.
Step 3: File Formation Certificates
File your formation certificate either online or by mail by filling out a form and sending it to the Secretary of State P.O. Box 13697 Austin, TX 78711.
Steps to Register Articles of Organization Online
Time needed: 5 minutes.
To establish your business LLC in the State of Texas, one must preliminarily file for the Certificate of Formation with the Secretary of State of Texas office. When the application is filed through an online method, the application also receives an additional advantage of immediate processing. The cost of registration is $300. In the formation guide below, you can learn about the online process of filing the Certificate of Formation for your Texas Domestic Limited Liability Company,
Access the official Texas Secretary of State website

Go to the Official website of the Secretary of State of Texas. The Business section hosts an SOS Direct Account portal that offers online services for different business filings. You must create an account on the portal to use the online services offered by the Secretary of State office.

Create your Account

On the SOS Direct page, the account registration box is displayed. Enter your business name or Last and first name and hit the 'continue' tab. Continue to provide all the details required for the creation of your Texas business account. In case you already have an account on the portal, click on the link 'login page' available just above the registration box.

Start to file your application

Login to your SOS business account. Next, select "Business Organizations" from the top toolbar. Now, under the heading "Reservation*Formation*Registration Documents" choose the option of "Domestic Limited Liability Company (LLC)". The online application form shall open up on your screen. Read all the instructions attached to the form carefully and accordingly fill the application form. Do not leave any mandatory section blank.

Review the details

Before you finalize your application, recheck all the information entered by you in the form to be correct and accurate to your knowledge.

Make the payment

Once you have completed the application form, move ahead to the payment gateway page and pay $300 as the online filing fee for your business LLC registration application. After you successfully submit the application form on the portal, you will receive a notification from the Secretary of State office acknowledging the receipt of your application for the business certificate of formation.
Texas Articles of Organization Filing By Mail
If you want to file your Texas Business LLC Registration application through an offline method, you can do so by mail. Read the instructions below to file the Texas Certificate of Formation by mail:
Access the Certificate of Formation Application form PDF from the Texas Secretary of State official website. Download the Application form PDF on your device.
Read all the instructions attached to the application form carefully and start to fill in the required details. Do not skip any mandatory section.
You can also attach the name reservation certificate of your business LLC.
Recheck all the details provided by you in the application form to be true and correct.
Issue a money order or check for $300 as the filing fee of your application, payable to the Secretary of State.
Arrange all the documents together and mail it to the following address, Secretary of State P.O. Box 13697 Austin, TX 78711-3697 512 463-5555. You can also fax the application to 512 463-5709.
Cost of Filing Articles of Organization in Texas
The online method of filing is usually preferred over offline filing options due to easy filing options and fast processing. Nevertheless, the filing fee is the same for both methods of filing. Here is the cost of filing formation certificate in Texas
Online Filing costs $300.00
By mail filing costs $300.00
Where Can You Find Your Texas LLC Articles of Organization
Articles of Organization for Texas LLC can be accessed through the Texas Secretary of State website. You can also download the PDF from the same website.
Starting a business in Texas can seem intimidating, but the process can be made much simpler if you have a good understanding of the legal requirements and documents needed to get started. One of the most fundamental steps in setting up a business is to create a legal structure, typically by incorporating or creating an LLC, or Limited Liability Company.

A Limited Liability Company (LLC) is a simple form of business structure that is popular for small businesses. It allows owners, or members, to avoid personal liability for business debts and lawsuits. In Texas, the process to set up an LLC involves a few basic steps, including submitting your articles of organization.

Your articles of organization are important legal documents that create your Texas LLC and confirm its basic structure. They must include information such as your business name and address, details of the registered agent who will accept service of legal documents on behalf of the company, and the number and type of shares your LLC will issue.

While the process for setting up your LLC may seem daunting, finding and filing your articles of organization is actually a straightforward process. If you used an attorney or legal service to create your LLC, they should provide you with the necessary documents. Otherwise, you can find the appropriate forms to file with the Texas Secretary of State either in person or online. The process is user-friendly and can generally be completed in just a few minutes.

If you choose to file your article of organization in person, you must visit the Texas Secretary of State in Austin to do so. An important element to keep in mind is the obligatory payment of a filing fee that can vary year on year.

Alternatively, you can go to https://www.sos.state.tx.us/corp/forms_boc.shtml, Texas Secretary of State's website where varies link related to submissions are available including "Online," with digital submission forms, pricing, and processing timeframes to assist you in your startup process.

Once you've filed your articles of organization, you'll have completed a critical step in creating your LLC in Texas. The state of Texas tackles the paperwork orders according to production processes and the level of governmental consultations. Therefore It is crucial to confirm and check in advance that the order will proceed, minimizing operational stoppages and administrative woes.

As an authorized entity, nearly all accompanying legal measures apply suit and organizational structures harness positive business growth and minimize risks. At the end of the day, managing initial state registrations and up-to-date legal document filings can help save your LLC revenues and business ambitions by ensuring that companies meet local government expectations and any broader inspection audits happening at the time. Texans have efficient cost-friendly LLC services that allow for superior effectiveness and uncomplicated processes to remain enterprise expansive.

Working in tandem with service professionals allows companies to regulate simple concerns such as filing changes keeping the LLC articles of organization relevant long term, perfect to help bridge, and comply with shifting economies, and registering/amending founding documents or language completely relevant where necessary giving attention to detail at all endpoint activities keeping credibility by checking documentation thoroughly.

In essence, submitting and organizing LLC article materials in place by Texas businesses assures that there are appropriate rules to help form order-making them arguably one of the most important advancements in modern business legislation, giving LLC more clearance than arrangements such as stated sole proprietor structure companies. The ease of services reaching target audiences has alike evolved, making certain all businesses touch base their distinctive administrative documents to essential recorded documents that will run nimbly with time through must oversight positions.
F.A.Qs
What are Articles of Organization?
Articles of Organization is a legal document that will officially make your LLC into existence. This document is needed specifically for Texas in forming an LLC business structure.
What information do the Articles of Organization application need?
The application form for the Articles of Organization needs to include the LLC name, date of establishment, the company's registered office, business purpose, how long the business will exist, and a copy of the LLC's name registration certificate.
What is the recommended method of filing Articles of Organization, online or by mail?
Filing by mail or in person is neither highly recommended nor required; waiting an extra week for your LLC to be approved isn't that bad. The LLC approval you send in will be returned by mail. Online filing, meanwhile, is more convenient as you won't have to stay in a queue.
In Conclusion
Articles of Organization or Certificate of Formation is the most important document for your Texas LLC. Before you submit/file the document make sure to provide proper and correct information about your company. If you have any questions, share that below in the comment section.