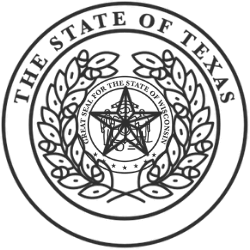 If you already have an LLC in another state and want an LLC in Texas, then starting an LLC would be somewhat different. You must register as a foreign LLC. We have here a guide on how you can qualify and register for a foreign LLC in Texas.
Forming a Texas Foreign LLC
A foreign LLC does not need to be a company from another country but a business formed under the laws of another state. To start a foreign LLC in Texas, you need to register it with the Texas Secretary of State.
Step 1: Choose Texas Foreign LLC Name
Obtain a name reservation certificate and submit it with your foreign qualification requirements at the Texas Secretary of State. Your LLC's legal name outside of Texas will be listed on the application, along with the name it will use in Texas. Take note of the requirements for naming your LLC.
Check name availability at Texas' business entity names and reserve your LLC name.
Step 2: Select Texas Foreign LLC Registered Agent
You'll need a registered agent to form a foreign LLC in Texas and take note that a Texas-registered agent must have a local address. Here are three of the best LLC services on our list that will provide you with registered agents to ease your worries:
Step 3: File Registration of Texas Foreign LLC
Fill out and submit a Foreign LLC Application for Registration form via email to [email protected] or by mail to Secretary of State P.O. Box 13697 Austin, TX 78711.
Include the following:
LLC's full legal name.
A fictitious name or a DBA (only if your LLC's legal name is not available); Attach a statement of adoption of the fictitious name signed by all LLC members.
LLC's principal office and mailing addresses.
LLC formation state and date.
Registered agent's name and address in Texas.
Date when your LLC will start operations in Texas.
Credit card information on the last page of the form for the $150 application fee.
The LLC cost in Texas, even for foreign LLCs will differ between online filing and by mail.
Step 4: Determine How Your Texas Foreign LLC is taxed
Foreign LLCs are also subjected to the Texas Business Privilege Tax, and they must file LLC annual reports each year.
Note that forming a foreign LLC would be good for your business as you can legally operate in a different state thus reaching a larger market and opening more opportunities for higher profit.
Steps to Filing Texas Foreign LLC Online
Time needed: 5 minutes
To initiate your foreign business through an LLC in the State of Texas, you must first obtain the Certificate of Authority from the Texas Secretary of State office. The cost of registration is $750. After approval, you will receive a certified copy of your foreign business registration from the Secretary of State's office. We have explained the aspects you need to cover when you apply for your business registration in Texas.

Following are the steps to register the Foreign LLC:

Visit the official Texas Secretary of State website

Access the Official website of the Secretary of State of Texas. The Business section hosts an SOS Direct Account portal which provides an easy solution to different business filings through online mode. You must create an account on the portal to use the business filings services offered by the Secretary of State office.

Create your Account

On the SOS Direct page, the account registration box is displayed. Enter your business name or Last and first name and hit the 'continue' tab. Proceed to provide all the information for the creation of your business account on the SOS portal. If you already have an account on the portal, click on the link 'login page' available just above the registration box.

Start to file your application

Login to your SOS business account. Next, select "Business Organizations" from the top toolbar. Now, under the heading "Reservation*Formation*Registration Documents" choose the option of "Foreign Limited Liability Company (LLC)". The online application form displays on your computer screen. Go through all the instructions mentioned in the form carefully and accordingly fill the application form. Do not leave any mandatory section blank.

Review the details

Before you move ahead with your application filing, review all the information entered by you in the form to be correct and accurate to your knowledge.

Make the payment

After you complete the application form, proceed to the payment gateway page and pay $750 as the online filing fee for your business LLC registration application. You will receive a notification from the Secretary of State office acknowledging the receipt of your application for a business certificate of formation after you successfully submit the application form on the portal.
Filing Texas Foreign LLC by Mail
If you wish to file your Texas Foreign Business LLC Certificate of Authority through the mail, you can do so easily.
Download the Application for Registration of a Foreign Limited Liability Company PDF (Form 304) on your device.
Read all the instructions carefully and proceed to fill in the application form accordingly.
You must necessarily attach the Certificate of Existence along with the application form.
Review all the details entered by you in the application form. Avoid any error in the form.
Issue a money order or check for $750 as the filing fee payable to the Secretary of State.
Arrange all the documents together and mail it to the following address, Secretary of State P.O. Box 13697 Austin, TX 78711-3697 512 463-5555. You can also fax your documents to the following ID, FAX: 512/463-5709.
After Forming Texas Foreign LLC
Here are added things you need to accomplish after forming your Texas Foreign LLC
Obtain Business Licenses. Find the business licenses you'll need using the Business License Search.
File LLC annual reports and Business Privilege Tax.
Pay State Taxes like sales tax; you'll need an EIN for your LLC.
It is convenient plus easy to file for the foreign LLC if you are doing it online. The steps are very easy and that's why it's possible to go along with the steps and form the foreign LLC in Texas.
How Much Does It Cost to Register a Foreign LLC in Texas
To register as a foreign LLC in Texas, you can file through mail or online by paying a filing fee of $750 to the Texas Secretary of State.
When it comes to expanding or establishing a business in a new territory, a foreign limited liability company (LLC) may find Texas to be an enticing option. Known for its robust economy and business-friendly policies, this state offers a favorable environment for commerce. However, with any new venture, there come costs and legal obligations that require careful consideration. Among these is the process of registering a foreign LLC in Texas – an important step to ensure compliance with local regulations and secure the benefits of operating within the state.

Registering a foreign LLC in Texas, while not an overwhelmingly complex process, entails certain expenses that businesses should take into account. These costs may vary based on individual circumstances and the legal services involved. Nevertheless, understanding the potential expenditure involved can assist foreign LLCs in making informed decisions while mapping out their budget prior to expanding operations.

One key element in the cost of registering a foreign LLC in Texas revolves around the fees associated with the state's Secretary of State. These fees cover various aspects, such as preparing documents, submitting forms, and processing applications. While the exact figures may fluctuate, keeping track of the fee schedule provided by the Secretary of State's office can offer an estimate of costs. Moreover, it is advisable to evaluate any additional charges that might be applicable, for instance, expedited processing fees for urgent registrations.

Another important cost to consider is often related to legal services. Engaging an attorney or a professional service provider is a common practice when it comes to navigating the legal aspects of establishing a foreign LLC. The choice of levying professional assistance depends on the foreign LLC's preference and the complexity of the registration process. While it does incur an additional charge, hiring an attorney or a service provider helps ensure a meticulous approach, reducing the potential for errors or confusion during the registration.

Besides legal assistance, foreign LLCs must also factor in expenses associated with necessary documentation. This includes obtaining a Certificate of Existence or Good Standing from the home jurisdiction acknowledging the foreign LLC's legal existence and compliance with all applicable local requirements. These documents are often required during the registration process and may incur fees that vary depending on the jurisdiction of origin. Ensuring that the foreign LLC adequately acquires and legalizes these documents ahead of time can save both time and money during the Texas registration phase.

Finally, beyond the initial process, foreign LLCs should bear in mind some recurring expenses to remain in good standing within Texas. Such expenses may include annual reports, franchise taxes, and the renewal or updating of key documentation. While these ongoing costs may not be a primary concern when registering, planning for them in advance ensures a smoother transition into the continued operation of the foreign LLC within the state.

In conclusion, the cost associated with registering a foreign LLC in Texas requires deliberate consideration. By diligently researching and realistically budgeting for the fees triggered by official requirements and any desired legal assistance, foreign LLCs can avoid unnecessary surprises and expedite their entry into the Texan business landscape. Ultimately, accurately anticipating the expenditure will allow for the swift and successful integration of foreign businesses into the Lone Star State.
F.A.Qs
What is a foreign LLC in Texas?
If your LLC is formed under the laws of another state, it is referred to as a foreign LLC in Texas.
Do I need a foreign LLC?
Businesses incorporated outside of the state where they operate must have "foreign qualifications" issued in the other states.
What is the main difference between domestic and foreign LLC?
A domestic LLC is a company registered in Texas as an LLC. The entity type that has a physical presence in another state is a foreign LLC.
In Conclusion
Starting a foreign LLC in Texas does not require a lot of documentation or tasks. However, it is always good to seek help from a professional when it comes to running your business. Get a professional registered agent and form your foreign LLC anywhere without a hassle.