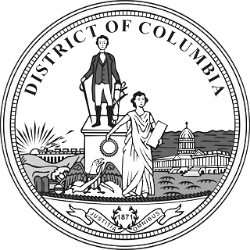 If you are forming an LLC in DC, then this page's content would be vital. As you learn how to start an LLC, you will realize that the bulk of your initial work and cost comprises filing DC articles of organization, which we will elaborate on this page.
On this page, you'll learn about the following:
What is an Article of Organization?
An Article of Organization, also known as an LLC certificate or Certificate of Formation in some states, is a document filed with the secretary of state to form an LLC.
Each state has a different requirement to fill out a form. An Article of Organization usually includes the following:
The name of the LLC,
the effective date of the LLC,
the company's principal office,
the business purpose,
the duration of the business,
a copy of the LLC's name registration certificate, and
the name and address of the registered agent, organizers, and
at least one member of the company.
You can file an Article of Organization online, by mail, or in person.
Note that the certification of formation is a legal requirement, not to mention, the core of your LLC formation. It even makes up the bulk of your LLC cost. Without it, you have no LLC. So, take the time to complete and file this certificate.
How to File DC Articles of Organization
These are the simple steps to follow in filing an Article of Organization in DC.
Step 1: Find Forms Online
Go to the DC Secretary of State to download the article of organization form for your LLC or to log into the online service.
Step 2: Fill Out Form
When filling out the form, you must have reserved an LLC name. Do a name search. Go to DC LLC Name Search to check whether your chosen business name is available to use in this state.
You must attach a copy of your Name Reservation to your filled-out Article of Organization form when filing. You also need to nominate a registered agent. Here are 3 of the best LLC services on our list.
Step 3: File Formation Certificates
File your formation certificate either online or by mail by filling out a form and sending it to the Department of Consumer and Regulatory Affairs Corporations Division PO Box 92300 Washington, DC 20090.
Filing DC Articles of Organization Online
If you want to form an LLC in DC, you need to file for the article of organization. You can do this online and you can file for it through mail too. When you go for the online filing, it also helps to get the benefit of immediate processing too. The formation guide in the following steps will help you file for the articles of the organization so read on and get the info.
Time needed: 5 minutes.
If you want to file the article of organization by mail, then you can easily do that. By following the instructions below, one can file the article of organization in DC.
Visit the following website.
On the page, click on "Sign-up".
Fill in the required details such as email ID, Name, Password, and Mobile Phone.
Next, click on the "Register" option.
After registration, from their user homepage, select Limited Liability Company under the "Domestic" List.
Select "DLC-1 LLC/PLLC Articles of Organization Web".
Fill in the other relevant details.
Submit your application.
Filing DC Articles of Organization Mail
If you want to file the article of organization by mail, then you can easily do that. By following the instructions below, one can file the article of organization in DC
Download the PDF application form.
Read the instructions carefully and fill the form up with correct information.
If you wish to reserve the name of your LLC, you can attach the name reservation certificate with the application forms.
Send all the documents to the mailing address, Department of Consumer and Regulatory Affairs, Corporate Division, PO Box 92300, Washington DC 20090, Phone: (202) 442 – 44325.
You can also submit in person to the following address: Department of Consumer & Regulatory Affairs, 1100 4th Street SW, Washington DC, 20024.
Cost of Filing DC Articles of Organization
It is more convenient to file an article of organization online than by mail. Here is the cost of filing a formation certificate in DC.
Online filing cost $220
In-person filing cost $320
Where Can You Find Your District of Columbia LLC Articles of Organization
Articles of Organization for District of Columbia can be accessed through the Washington DC's Department of Consumer and Regulatory Affairs website. You can also download the PDF from the same website.
When it comes to starting a business, one important step is creating a limited liability company (LLC) in order to protect oneself from personal financial risks. If you are starting a business in the District of Columbia, you will need to file articles of organization with the Department of Consumer and Regulatory Affairs (DCRA). These articles lay out the legal structure of your business and help establish its identity.

The process of obtaining and filling out the DC LLC articles of organization is not too complicated but it is important to get it right. The DCRA recommends that potential LLC organizers contact a licensed attorney for specific guidance in this area. While some may feel hesitant to spend more money on legal expenses, consulting with a lawyer can save significant time and trouble should you make an error that results in delays or other problems later on.

If you have researched the creation of your LLC and are familiar with the general process, you may be wondering where to get the articles of organization and where to submit them once filled out. Luckily for residents of DC, this process can be accomplished online. The official D.C. government website should be the first stop for anyone creating a business in the District. Here, you can download the articles form and file online. Specifically, you will file through the DC Entity Search, which is an online portal provided for registering LLCs with the DCRA.

In the Entity Search portal, you can also search to see whether or not your chosen business name has already been registered. This can save a lot of hassle if someone else has snagged your preferred name and you need to select another one—all before managing to fill out the rest of your application online and complete your business formation with DCRA.

Filing the articles of organization online requires that you create an account at the DCRA website. This account will ensure that you have access to the forms and information necessary to register, view filings, and take care of other routine business tasks in D.C. Because registering an LLC with the government may introduce an element of stress in and of itself, it's important to go into it knowing the parameters and having everything set up for success as best as possible. Creating an account there and breaking down steps as you go is one way to be sure that you are organized and on top of what's happening in these formative weeks and months.

While you may choose to work with a lawyer or attorney, ultimately it should be a simple matter of filling out your personal information, that of your LLC, and picking the relevant tax type, enabling you to become a licensed and presumably successful small business in the nation's capital.

When considering larger or more established businesses, several more considerations will come into play beyond paperwork. But fulfilling the requirements online does buy a small amount of extra time and freedom from the bureaucracy off the bat. Finally, although starting an LLC is not free, done in the right manner, it can save you significant legal fees in the long term.

As creators run businesses that benefit both yourself while towards doing so, clarity and communication will be of prime importance to make things go as planned at the early stages of company formation. Remember, too, that many resources relating to starting a business in DC and what's involved will be available online. Whatever route you choose, do your research and follow essential steps by filing through the DC government. In line with this distinction and emphasis, the transactions must be accomplished whole heatedly, knowing what to expect over the short and long term.
F.A.Qs
What is an Article of Organization?
An Article of Organization is a legal document that will officially make your LLC into existence. This document is needed, specifically for DC in forming an LLC business structure.
What information does an Article of Organization application need?
The application form for the Article of Organization needs to include the LLC name, date of establishment, the company's registered office, business purpose, how long the business will exist, and a copy of the LLC's name registration certificate.
What is the recommended method of filing an Article of Organization, online or by mail?
Filing by mail or in person is neither highly recommended nor required; waiting an extra week for your LLC to be approved isn't that bad. The LLC approval you send in will be returned by mail. Online filing, meanwhile, is more convenient as you won't have to stay in a queue.
In Conclusion
Articles of Organization or Certificate of Formation is the most important document for your D.C. LLC. Before you submit/file the document make sure to provide proper and correct information about your company. If you have any questions, share that below in the comment section.