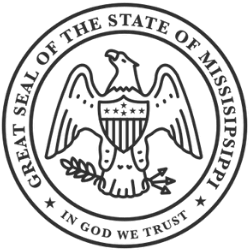 Any business structure or corporation stands firm on its foundation laid by the employees. An LLC is no exception to this rule. Hiring employees in your LLC comes with some rules, regulations. Before understanding the rules of hiring employees in Mississippi LLC, we must understand what an LLC means.
A Limited Liability Company is a business structure that protects the owners from any personal responsibility of the debts or liabilities arising out of the LLC. If an employee action succeeds to liabilities, the owners get the protection against it. LLCs are a combination of the characteristics of a partnership firm & a sole proprietorship.
Hiring Employees in Mississippi
In order to hire employees in LLC in Mississippi, there are many requirements that a business has to fulfill. One should keep these points in mind while hiring employees in an LLC. These requirements include:
1. Federal & State Employment posters in Mississippi
The employers in Mississippi are required to show both Federal & State Employment posters mentioned in Equal Employment Opportunities Act, Americans with Disabilities Act, Fair Labour Standards Act (FLSA), etc. You should seek professional help to fulfill all the norms or requirements.
2. Federal & State Required Forms
Hiring employees is a lengthier process that involves the filing of different forms & applications. Suppose you wish to hire employees in Mississippi. In that case, you must ask your employees to submit the Employment Eligibility Form, the Federal Tax withholding form, the W-4 Form, Workers Compensation Claim Form, Disability Self- Identification Form, U.S. Citizenship and Immigration Services Form, etc. These Legal forms are easy and free to download.
3. Requirements of Mississippi New Hire Reporting program
Employers of Business owners are bound by Mississippi's New Hire Reporting Program, under which they have to submit a report consisting:
Company Name
Company Address
Company federal tax ID number
Employee's Name
Employee's Social Security Number
Employee's Address
First Day of paid Work
In addition to the forms mentioned above, payments, taxes, tax forms, & requirements, there may be some additional compliance for hiring in Mississippi; you must adhere to those norms as well.
Can an LLC Hire Employees?
An LLC or a Limited Liability Company can be regarded as a corporation, partnership, or sole owner business. The owners of the LLC are often referred to as members. Individuals, Corporations &, in some cases, other LLCs can form an LLC as members.
The members form LLCs because of their limited or no liability provided to the owners or members. In the event of liabilities arising out of an employee's action, the members of the LLC are not personally liable- the LLC is liable for the actionable claim.
Any LLC (even one with a single owner) can hire unlimited employees on wages or salary. (The single-member owner LLC may have different rules and regulations). In addition to the salaried employees, the LLC can appoint Independent contractors for certain tasks on a contract basis.
Rules to Hire Employees in an LLC in Mississippi?
Just like any other business corporation, an LLC is also not immune from certain procedures & rules of hiring. An LLC files many documents & pays a number of taxes to various Government Agencies while hiring employees. Some of the essential rules or steps to hire employees in an LLC are:
Federal Employer Identification Number – Every LLC must obtain an Employer Identification Number (EIN) from the Internal Revenue Service. EIN helps report taxes & a few other documents to the IRS.
Employee Eligibility Form – It is mandatory for an LLC owner to check if the employee is eligible for employment in the U.S. An LLC has to ask the employees to submit the I-9, Employment Eligibility Verification Form to verify the identity of the employee & to authorize the employment. the I-9 form is a mandatory requirement while hiring an employee.
Employee's Social Security Number – The employee has to have a valid Social Security Number (SSN) to work. LLCs have to ask the new employees to submit their SSN before employment. The SSN is helpful in payment & tax purposes.
Setting up a process for collection & payment of the appropriate taxes – There has to be a due process for the employees' future collection & payment of taxes. This process needs to be set up by the employer (in this case, the LLC)
Employee handbook – In the hiring process, one of the crucial elements of hiring paperwork is an Employee Handbook. Although it is not essential in Mississippi, it is usually needed as one of the legal documents in many other states. An Employee Handbook consists of a complete list of all the basic rules & policies of the company.
Mississippi payroll Taxes – An LLC that is running a business with employees or businesses with employees has to pay many federal taxes & state Taxes. Following the rules on payroll taxes is also an essential requirement. After hiring employees, an LLC is subject to the State Unemployment Compensation Act. Under the said Act, an LLC will have to pay Unemployment tax to the state & to do that; the LLC must register itself with the Mississippi Workforce Commission. The process involves simple steps & can be completed in 20 minutes.
Payroll taxes also include Federal Income Tax withholding, an employer can withhold money from the employee's account for the income tax.
Workers' Compensation Insurance An LLC operating in the state of Mississippi has to carry workers' compensation insurance & has to display relevant posters.
New Hire Report or Report of the New Employee – An LLC has to

Report about hiring the new employees in the form of "Report of New Employee(s)" to the Mississippi Workforce Commission within 20 days from the date of hire.
Deposit and report federal employment taxes as per the IRS procedures for payroll reporting & payment.
Laws Relating To Wages Of Employees
The State of Mississippi follows federal legislation with respect to labor laws, such as wage and hour legislation, overtime compensation, leave of absence and break period, etc.
The State of Mississippi follows the federal standard minimum wage, i.e., $7.25 per hour.
Local governments are not allowed to formulate their own wage rules.
Mississippi law bans employers from discriminating against workers based on their military service, criminal histories that have been erased, etc.
Mississippi business LLCs must comply with relevant final pay standards when an employee's employment terminates.
The Business LLCs are also expected to ensure their compliance with the code of conduct to regulate the employer-employee relationship in their workplaces.
Structure Of The Wages Of The Employees in Mississippi
Mississippi has no state labor laws and follows the provisions established under the federal Fair Labor Standards Act (FLSA). As a result, the federal law covers almost every worker compensation problem in the state. We have mentioned below the major aspects of wage structure followed in the State of Mississippi.
Mississippi Minimum Wage
As of January 1, 2022, the employers in the State must compensate their employees at the standard minimum wage determined by federal legislation, i.e. the Fair Labor Standards Act (FLSA). Employees must be paid the current federal minimum wage of $7.25 per hour.
Tipped employees: Mississippi employers can pay the federal tipped wage rate of $2.13 per hour to their employees. Employers must make up the difference if an employee's hourly pay isn't at least $7.25 when that amount is supplemented with gratuities.
Trainees and Student Learners: In Mississippi, a subminimum wage rate applicable under the federal regulations shall be paid to the trainees established under the federal Fair Labor Criteria Act.
Mississippi Overtime Wage Rate
When an employee works for more than 40 hours in a single workweek, then the employers must compensate them at the rate of 1.5 times their usual pay rate for the number of hours worked in excess of the 40 hours work week threshold.
Minor Employees
As per the State practice, minor children between the ages of 14 and 15 years are allowed to work up to 8 hours every day and 44 hours a week, according to state legislation.
Employee Rights In Mississippi
Federal and state laws protect employee rights during their employment. On similar grounds, the State of Mississippi offers the following basic rights to the employees working in the State.
Anti-discrimination Law
The Equal Employment Opportunity Commission (EEOC) is dedicated to eliminating illegal employment discrimination based on factors like disability, color, race, gender, etc. In addition, discrimination based on smoking or tobacco usage during non-working hours is prohibited in Mississippi.
Work Safety
By setting and enforcing protective regulations, the Occupational Safety and Health Administration (OSHA) prevents accidents and protects the health of America's employees. Mississippi Workers Compensation Commission – gives a certain amount of payments to employees who are injured on the job, regardless of blame or carelessness. In exchange, the employee is not allowed to seek standard medical treatment.
Leave of Absence
According to Federal Family and Medical Leave Act, employers can provide employees unpaid leaves. However, the Mississippi law does not cover paid time off or sick pay.
Final Pay
If an employer's policy, employment contract, or union contract allows for paid vacations and there are no forfeiture clauses, the company is required to pay a dismissed employee all vested vacation time that was not used prior to termination. In case of the demise of an employee, all earnings owing to a deceased employee may be paid to persons in a certain sequence, starting with the employee's spouse.
How to Hire Employees Fast in Your Mississippi LLC
To hire employees for your Mississippi LLC you need to verify if the person is eligible to work in the US and then report him/her as 'new hires' to the state.
If you're planning on hiring employees in Mississippi, it's important to be familiar with state regulations. Before you can hire employees, you must first register your business with the state and obtain a federal employer identification number. This is similar to a social security number for businesses. The IRS has several services for obtaining an EIN, and most banks require a company to have an EIN before opening a business bank account.

In addition to registering with the state, you'll need to register your new hires with the Mississippi Department of Employment Security. You'll also have to follow several other laws, such as reporting your new hires to the state and withholding taxes from their wages.

To begin, you'll need to create an account on the Mississippi Secretary of State website. They will provide you with reminders and information about when you'll need to file documents. Once you've gotten an account, you'll need to fill out a certificate of formation.

For a single-member LLC, you'll need to make sure that the name you choose is unique. Mississippi does not allow the same names to be used by two companies. Also, make sure that the name you choose isn't trademarked. Using a domain name that is trademarked can lead to a lawsuit.

As a Limited Liability Company (LLC), you'll be able to choose whether you'd like to be taxed as a sole proprietorship, partnership, or corporation. But if you don't know which one you want to use, it's best to get an attorney or accountant to help you figure out which option is best for your business. An LLC will need to carry workers' compensation insurance, and you'll need to show relevant posters to customers.

Once you have an LLC, you'll need to find an address in Mississippi. Currently, the state sales and use tax is 7%. Businesses that sell retail goods and services pay this tax, and employers with five or more employees must also get workers' compensation insurance.

Alternatively, you may opt to do business as a corporation in Mississippi. A corporation must register with the Mississippi Department of Revenue and also file a periodic report with the state each year. These filings are usually made on April 15, but you can do them anytime.

If you plan to hire employees, you'll need to obtain a federal employer identification number, or FEIN. There are several services for obtaining an EIN, including the IRS website. However, if you don't have the time to deal with this complicated process, you can also use a company that offers services for obtaining an EIN.

One of the best ways to find the employees you need is to do some marketing. Social media can be very helpful, and you can also hire an advertising agency to handle your campaigns. Make sure you're targeting the right demographics for your business. When it comes to hiring employees, it's important to balance your cash flow needs with the needs of your employees.
FAQs
What Is an LLC?
An LLC is a business entity that can be treated as either a corporation, a partnership, or a sole owner business.
Is the LLC liable for damages caused by employees?
The owners of the company are not personally liable for the actions of the employees, the LLC is liable for any such actions.
What is the IRS Form I-9?
Before hiring an employee, under federal law, the business has to verify an employee's eligibility to work in the United States with the (IRS Form I-9). The business owner also has to make sure the employee has a valid SSN or Social Security Number.
What is LLC self-employment?
LLC members, or LLC owners, are self-employed according to the IRS because they pay themselves through the earnings of LLC.
In Conclusion
All the LLCs with employees are bound by many rules and regulations with reference to wages. It is always advisable to register a registered agent service to understand the laws better. Feel free to share your feedback with us in the comment section below.