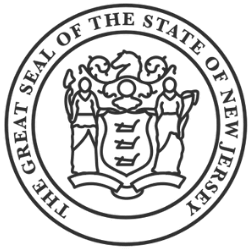 Any business structure or corporation stands firm on its foundation laid by the employees. An LLC is no exception to this rule. Hiring employees in your LLC comes with some rules, regulations. Before understanding the rules of hiring employees in New Jersey LLC, we must understand what an LLC means.
A Limited Liability Company is a business structure that protects the owners from any personal responsibility of the debts or liabilities arising out of the LLC. If an employee action succeeds to liabilities, the owners get the protection against it. LLCs are a combination of the characteristics of a partnership firm & a sole proprietorship.
Hiring Employees in New Jersey
In order to hire employees in LLC in NJ, there are many requirements that a business has to fulfill. One should keep these points in mind while hiring employees in an LLC. These requirements include:
1. Federal & State Employment posters in New Jersey
The employers in New Jersey are required to show both Federal & State Employment posters mentioned in Equal Employment Opportunities Act, Americans with Disabilities Act, Fair Labour Standards Act (FLSA), etc. You should seek professional help to fulfill all the norms or requirements.
2. Federal & State Required Forms
Hiring employees is a lengthier process that involves the filing of different forms & applications. Suppose you wish to hire employees in New Jersey. In that case, you must ask your employees to submit the Employment Eligibility Form, the Federal Tax withholding form, the W-4 Form, Workers Compensation Claim Form, Disability Self- Identification Form, U.S. Citizenship and Immigration Services Form, etc. These Legal forms are easy and free to download.
3. Requirements of New Jersey New Hire Reporting program
Employers of Business owners are bound by New Jersey's New Hire Reporting Program, under which they have to submit a report consisting:
Company Name
Company Address
Company federal tax ID number
Employee's Name
Employee's Social Security Number
Employee's Address
First Day of paid Work
In addition to the forms mentioned above, payments, taxes, tax forms, & requirements, there may be some additional compliance for hiring in New Jersey; you must adhere to those norms as well.
Can an LLC Hire Employees?
An LLC or a Limited Liability Company can be regarded as a corporation, partnership, or sole owner business. The owners of the LLC are often referred to as members. Individuals, Corporations &, in some cases, other LLCs can form an LLC as members.
The members form LLCs because of their limited or no liability provided to the owners or members. In the event of liabilities arising out of an employee's action, the members of the LLC are not personally liable- the LLC is liable for the actionable claim.
Any LLC (even one with a single owner) can hire unlimited employees on wages or salary. (The single-member owner LLC may have different rules and regulations). In addition to the salaried employees, the LLC can appoint Independent contractors for certain tasks on a contract basis.
Rules to Hire Employees in an LLC in New Jersey?
Just like any other business corporation, an LLC is also not immune from certain procedures & rules of hiring. An LLC files many documents & pays a number of taxes to various Government Agencies while hiring employees. Some of the essential rules or steps to hire employees in an LLC are:
Federal Employer Identification Number – Every LLC must obtain an Employer Identification Number (EIN) from the Internal Revenue Service. EIN helps report taxes & a few other documents to the IRS.
Employee Eligibility Form – It is mandatory for an LLC owner to check if the employee is eligible for employment in the U.S. An LLC has to ask the employees to submit the I-9, Employment Eligibility Verification Form to verify the identity of the employee & to authorize the employment. the I-9 form is a mandatory requirement while hiring an employee.
Employee's Social Security Number – The employee has to have a valid Social Security Number (SSN) to work. LLCs have to ask the new employees to submit their SSN before employment. The SSN is helpful in payment & tax purposes.
Setting up a process for collection & payment of the appropriate taxes – There has to be a due process for the employees' future collection & payment of taxes. This process needs to be set up by the employer (in this case, the LLC)
Employee handbook – In the hiring process, one of the crucial elements of hiring paperwork is an Employee Handbook. Although it is not essential in New Jersey, it is usually needed as one of the legal documents in many other states. An Employee Handbook consists of a complete list of all the basic rules & policies of the company.
New Jersey Payroll Taxes – An LLC that is running a business with employees or businesses with employees has to pay many federal taxes & state Taxes. Following the rules on payroll taxes is also an essential requirement. After hiring employees, an LLC is subject to the State Unemployment Compensation Act. Under the said Act, an LLC will have to pay Unemployment tax to the state & to do that; the LLC must register itself with the New Jersey Workforce Commission. The process involves simple steps & can be completed in 20 minutes.
Payroll taxes also include Federal Income Tax withholding, an employer can withhold money from the employee's account for the income tax.
Workers' Compensation Insurance An LLC operating in the state of New Jersey has to carry workers' compensation insurance & has to display relevant posters.
New Hire Report or Report of the New Employee – An LLC has to

Report about hiring the new employees in the form of "Report of New Employee(s)" to the New Jersey Workforce Commission within 20 days from the date of hire.
Deposit and report federal employment taxes as per the IRS procedures for payroll reporting & payment.
Laws Relating To Wages Of Employees
New Jersey state labor law is enforced by the Wage and Hour Division (WHD), a division of the federal Department of Labor. The Wage and Hour Division in New Jersey is responsible for enforcing the Fair Labor Standards Act in regard to child labor, minimum wage, and wage payment systems.
The statutory minimum wage in New Jersey is $13.00 per hour for major companies and $11.90 for small and seasonal employers.
In New Jersey, activities like retaliation and discrimation against any employee in a range of protected classifications are considered as illegal.
Employers in New Jersey are required to provide proper final pay after an employee's employment terminates.
Business LLC employers in the State of New Jersey shall abide by the federal and State-enforced laws with respect to labor conduct.
Structure of Wages of Employees
New Jersey has their own State Wage and Hour Law which, in addition to federal law, sets its own minimum wage rate as well as overtime rules and rates for all workers within the state of New Jersey.
New Jersey Minimum Wage
The statutory minimum wage in New Jersey is $13.00 per hour for major companies and $11.90 for small and seasonal employers. Certain types of employees are excluded from the minimum wage regulation, while some employees have their own minimum pay rate.
Tipped Employees: The minimum pay for tipped employees in New Jersey is $5.13. New Jersey's tip minimum wage will grow in lockstep with the state's standard minimum wage beginning January 1, 2025.
Trainees: Employers in New Jersey can pay trainees 90 percent of the minimum wage rate if the trainee is paid the subminimum wage for 120 work hours and the employer makes a good faith attempt to keep the employee after the training wage period has expired.
New Jersey Overtime Wage
When a person works for more than 40 hours in a week, New Jersey state law mandates a 50 percent raise in regular pay and overtime. Employees who are paid on a salary rather than an hourly rate, as well as those who satisfy the legal criteria of professional, administrative, or executive, are not covered by overtime protections.
Youth Labor
Children those are under the age of 18 are only allowed to work a set number of hours each week, according to New Jersey child labor rules. Furthermore, the kind of professions they may take on are limited. Before beginning work, all minors must have the necessary employment certificate.
New Jersey Employee Rights
Federal and state laws protect employees' rights during their jobs as listed above. The laws aim to strike a balance in the bargaining powers between the employers and the employees. On similar grounds, the State offers certain rights to the employees in New Jersey.
Anti-discriminatory Rights
any types of harassment and discrimination in the workplace are prohibited by the New Jersey Law Against Discrimination (NJLAD or LAD). Race, caste, religion, creed, nationality, sex, and disability are all part of the protected characteristics.
Equal Pay
When considered as a composite of ability, effort, and responsibility, it is an illegal employment practice for an employer to give remuneration, including benefits, to workers of a protected class that is less than the rate paid to individuals outside the class for substantially equivalent work. To comply with the law, an employer may not cut an employee's rate of pay.
Whistleblower Protection
The Employee Protection Act of New Jersey prohibits retaliation against an employee who blows the whistle, against their employer's improper or illegal conduct, at their workplace or during the employment or when such an employee feeds information to or testifies in a government agency hearing or investigation against their employer's improper code of conduct.
Family and Medical Leave
Employers with 30 or more workers must enable qualified employees to take an unpaid leave of absence for up to 12 weeks in a 24-month period under the New Jersey Family Leave Act (NJFLA). Such leave must be granted for family reasons such as during a child's birth, adoption, or to take care of a family member suffering from a serious illness.
Paid Family Leave
All covered employees are eligible for up to 12 weeks of paid family leave insurance (FLI) to bond with a newborn child, newly adopted child, or newly placed foster child; to care for an ill family member; to protect a family member from domestic or sexual violence, or to protect a family member from a communicable disease.
Organizational Safety
The New Jersey Department of Health (NJDOH) monitors, identifies, and quantifies health hazards to employees, as well as provides programs and information to enhance workplace safety and health.
Final Pay
Employees who leave their jobs for whatever reason must be given their final payment no later than the planned payday for the period during which the separation occurred, according to New Jersey law.
How to Hire Employees Fast in Your New Jersey LLC
To hire employees for your New Jersey LLC you need to verify if the person is eligible to work in the US and then report him/her as 'new hires' to the state.
If you are starting a business in New Jersey, you may be wondering how to hire employees fast. Hiring employees is an important part of starting any business, and it can be a time-consuming process. To make the process go as quickly and efficiently as possible, it is important to have a plan in place. By following these steps, you can hire employees fast in your New Jersey LLC.

The first step in the hiring process is to create a job description. This will help you determine the qualifications and skills needed for the position. It is important to be as detailed as possible in the job description so that you can easily identify the potential employees who are best suited for the job.

Once you have created the job description, the next step is to determine the best way to advertise for the position. You can post the job on your website and social media accounts, as well as on local job boards and websites. You should also consider attending job fairs in your area to get your job listing in front of potential candidates.

When you start receiving resumes from potential candidates, it is important to review each one carefully. Look for any red flags that may indicate that the applicant is not a good fit for the job. Take the time to call references and ask questions to make sure the applicant is a good fit for your company.

The next step is to conduct interviews with the top candidates. This is an important part of the hiring process, as it will give you the chance to get to know each candidate and determine if they are a good fit for the job. During the interview, be sure to ask the right questions and get a sense of the candidate's skills and experience.

Once you have decided on the right candidate, the next step is to make an offer. Make sure you are offering competitive wages and benefits. You should also consider offering a signing bonus or other incentives to attract the best talent.

Finally, it is important to onboard the new hire properly. This includes providing an orientation and training program to ensure that the new hire is up to speed on company policies and procedures. Make sure to provide the new hire with all the necessary tools and resources to be successful in their new role.

By following these steps, you can hire employees fast in your New Jersey LLC. It is important to take the time to create a job description, advertise for the position, review resumes, conduct interviews, and make an offer. Also, it is essential to properly onboard the new hire to ensure their success in the new role. By following these steps, you can quickly and efficiently hire employees for your New Jersey LLC.
FAQs
What Is an LLC?
An LLC is a business entity that can be treated as either a corporation, a partnership, or a sole owner business.
Is the LLC liable for damages caused by employees?
The owners of the company are not personally liable for the actions of the employees, the LLC is liable for any such actions.
What is the IRS Form I-9?
Before hiring an employee, under federal law, the business has to verify an employee's eligibility to work in the United States with the (IRS Form I-9). The business owner also has to make sure the employee has a valid SSN or Social Security Number.
What is LLC self-employment?
LLC members, or LLC owners, are self-employed according to the IRS because they pay themselves through the earnings of LLC.
In Conclusion
All the LLCs with employees are bound by many rules and regulations with reference to wages. It is always advisable to register a registered agent service to understand the laws better. Feel free to share your feedback with us in the comment section below.