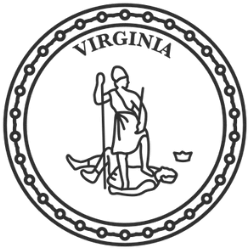 Any business structure or corporation stands firm on its foundation laid by the employees. An LLC is no exception to this rule. Hiring employees in your LLC comes with some rules, regulations. Before understanding the rules of hiring employees in Virginia LLC, we must understand what an LLC means.
A Limited Liability Company is a business structure that protects the owners from any personal responsibility of the debts or liabilities arising out of the LLC. If an employee action succeeds to liabilities, the owners get the protection against it. LLCs are a combination of the characteristics of a partnership firm & a sole proprietorship.
Hiring Employees in Virginia
In order to hire employees in Virginia LLC, there are many requirements that a business has to fulfill. One should keep these points in mind while hiring employees in an LLC. These requirements include:
1. Federal & State Employment posters in Virginia
The employers in Virginia are required to show both Federal & State Employment posters mentioned in Equal Employment Opportunities Act, Americans with Disabilities Act, Fair Labour Standards Act (FLSA), etc. You should seek professional help to fulfill all the norms or requirements.
2. Federal & State Required Forms
Hiring employees is a lengthier process that involves the filing of different forms & applications. Suppose you wish to hire employees in Virginia. In that case, you must ask your employees to submit the Employment Eligibility Form, the Federal Tax withholding form, the W-4 Form, Workers Compensation Claim Form, Disability Self- Identification Form, U.S. Citizenship and Immigration Services Form, etc. These Legal forms are easy and free to download.
3. Requirements of Virginia New Hire Reporting program
Employers of Business owners are bound by Virginia's New Hire Reporting Program, under which they have to submit a report consisting:
Company Name
Company Address
Company federal tax ID number
Employee's Name
Employee's Social Security Number
Employee's Address
First Day of paid Work
In addition to the forms mentioned above, payments, taxes, tax forms, & requirements, there may be some additional compliance for hiring in Virginia; you must adhere to those norms as well.
Can an LLC Hire Employees?
An LLC or a Limited Liability Company can be regarded as a corporation, partnership, or sole owner business. The owners of the LLC are often referred to as members. Individuals, Corporations &, in some cases, other LLCs can form an LLC as members.
The members form LLCs because of their limited or no liability provided to the owners or members. In the event of liabilities arising out of an employee's action, the members of the LLC are not personally liable- the LLC is liable for the actionable claim.
Any LLC (even one with a single owner) can hire unlimited employees on wages or salary. (The single-member owner LLC may have different rules and regulations). In addition to the salaried employees, the LLC can appoint Independent contractors for certain tasks on a contract basis.
Rules to Hire Employees in an LLC in Virginia?
Just like any other business corporation, an LLC is also not immune from certain procedures & rules of hiring. An LLC files many documents & pays a number of taxes to various Government Agencies while hiring employees. Some of the essential rules or steps to hire employees in an LLC are:
Federal Employer Identification Number – Every LLC must obtain an Employer Identification Number (EIN) from the Internal Revenue Service. EIN helps report taxes & a few other documents to the IRS.
Employee Eligibility Form – It is mandatory for an LLC owner to check if the employee is eligible for employment in the U.S. An LLC has to ask the employees to submit the I-9, Employment Eligibility Verification Form to verify the identity of the employee & to authorize the employment. the I-9 form is a mandatory requirement while hiring an employee.
Employee's Social Security Number – The employee has to have a valid Social Security Number (SSN) to work. LLCs have to ask the new employees to submit their SSN before employment. The SSN is helpful in payment & tax purposes.
Setting up a process for collection & payment of the appropriate taxes – There has to be a due process for the employees' future collection & payment of taxes. This process needs to be set up by the employer (in this case, the LLC)
Employee handbook – In the hiring process, one of the crucial elements of hiring paperwork is an Employee Handbook. Although it is not essential in Virginia, it is usually needed as one of the legal documents in many other states. An Employee Handbook consists of a complete list of all the basic rules & policies of the company.
Virginia Payroll Taxes – An LLC that is running a business with employees or businesses with employees has to pay many federal taxes & state Taxes. Following the rules on payroll taxes is also an essential requirement. After hiring employees, an LLC is subject to the State Unemployment Compensation Act. Under the said Act, an LLC will have to pay Unemployment tax to the state & to do that; the LLC must register itself with the Virginia Workforce Commission. The process involves simple steps & can be completed in 20 minutes.
Payroll taxes also include Federal Income Tax withholding, an employer can withhold money from the employee's account for the income tax.
Workers' Compensation Insurance An LLC operating in the state of Virginia has to carry workers' compensation insurance & has to display relevant posters.
New Hire Report or Report of the New Employee – An LLC has to

Report about hiring the new employees in the form of "Report of New Employee(s)" to the Virginia Workforce Commission within 20 days from the date of hire.
Deposit and report federal employment taxes as per the IRS procedures for payroll reporting & payment.
Laws Relating To Wages Of Employees
The State of Virginia enforces State-mandated labor regulations in addition to the federal legislation to regulate the employer-employee conduct in the State.
Virginia's basic minimum wage will be $11 per hour beginning in 2022, with annual increases based on a cost-of-living assessment.
Employers in Virginia shall not discriminate against employees in a number of protected classifications.
There are rules in Virginia that govern the minimum wage, overtime, and child labor.
Employers are obligated to provide a safe working environment for their employees under Virginia law, which includes laws on confined spaces and fall protection.
Employers in Virginia are required to give final pay after an employee's employment ends.
Business LLCs should ensure compliance with the federal legislation as well as the State-enforced labor laws.
Structure Of Wages Of Employees
Virginia employment rules and regulations are covered in this section, which determines the wage structure of employees in the State including payroll standards, work hours, etc.
Virginia Minimum Wage
The minimum wage was raised to $9.50 per hour on May 1, 2021, and is raised again on January 1, 2022, to $11.00 per hour. The Virginia Department of Labor and Industry (DOLI) has released a minimum wage guide for companies, which includes an optional workplace announcement of the rise.
Tipped Minimum Wage: There is no tipped minimum wage in Virginia, and companies are not required to give tipped employees a cash salary. Employers must guarantee, however, that tipped employees earn enough gratuities to be paid the minimum wage for all hours worked.
Virginia Overtime Wage Rate
The Virginia Overtime Wage Act requires companies to pay employees at least one and a half times their usual rate of pay for any hours worked in excess of 40 in any given workweek.
Youth Labor
Virginia's child labor regulations limit the kind of jobs that children can do, as well as the number of hours and days they can work.
Virginia Employee Rights
Employers in Virginia need to abide by the labor regulations while employing workers in the State. The legislations grant several rights to the workers and employees. We have mentioned some of the significant provisions conferring several rights to the workers in the State of Virginia.
Anti-discriminatory Rights
The Virginia Human Rights Act (VHRA) strictly prohibits employment discrimination based on race, color, creed, caste, religion, nationality, handicap, and other considerations at the workplace.
Equal Pay
Employers in Virginia are required to pay men and women equally for work requiring comparable ability, effort, and responsibility and done under equivalent working circumstances. Pay differentials based on valid non-discriminatory grounds, such as seniority or merit, are not prohibited by the law.
Whistleblower Protection
Because of the employee's protected conduct, the Virginia Whistleblower Protection Law prohibits an employer from firing, threatening, discriminating against, or harassing the employee, or taking other retaliatory action affecting the employee's compensation, terms, conditions, location, or privileges of employment.
Time Off
In Virginia, it is common for employers to provide paid leave to employees, for holidays or sick days. Medical and Family Leave may be mandated by law, and employers may be forced to give unpaid leave. Companies with 50 employees are required under the Medical Leave Act and the federal Family and Medical Leave Act (FMLA) to give qualifying employees up to 12 weeks of unpaid job-protected leave each year for sickness and caregiving. Employees may take longer periods of time on occasion.
Organisational Safety
For the most part, the Virginia Occupational Safety and Health (VOSH) Law follows the federal OSHA requirements. Except for those protected by other federal safety requirements, it applies to all private companies. If an employee suffers an injury at the workplace due to occupational hazards, then the employee has the right to seek compensation for any losses suffered due to the injury.
Final Pay
An employee must be paid all payments due at the day they would have been usually paid, i.e., the payday of their regular employment period.
How to Hire Employees Fast in Your Virginia LLC
To hire employees for your Virginia LLC you need to verify if the person is eligible to work in the US and then report him/her as 'new hires' to the state.
Hiring employees for your Virginia LLC can be a daunting task. You must make sure that you are complying with all of the state's laws and regulations. Additionally, you must ensure that you are selecting the right candidate for the job. If you are looking for a fast way to hire employees for your Virginia LLC, there are a few steps you can take.

First, you must understand the state laws that govern hiring employees in Virginia. Virginia has a variety of laws that protect the rights of workers and employers. For example, the Virginia Fair Employment Practices Act prohibits employers from discriminating against employees based on race, color, religion, national origin, sex, pregnancy, childbirth or related medical conditions, age, marital status, disability, or veteran status. Additionally, the Virginia Minimum Wage Act requires employers to pay workers at least the state minimum wage. It is important to familiarize yourself with all of the laws and regulations regarding hiring in Virginia to ensure that you are following the law.

Once you are familiar with the laws, you can begin the process of hiring employees. The first step is to create a job description that outlines the job duties and qualifications. This job description should include the type of position you are looking to fill, the salary and benefits being offered, and the required qualifications for the job. You should also consider creating a job application for potential employees to fill out. This application should include questions about the applicant's work experience, education and qualifications.

After you create a job description and application, you should begin recruiting potential employees. You can use job boards and online classifieds to advertise the job opening, or you can contact local universities and colleges to recruit potential employees.

When you have a list of potential employees, you should begin conducting interviews. During the interviews, you should ask questions that will allow you to assess the applicant's qualifications and skills. You should also discuss the job duties and expectations, as well as the salary and benefits being offered. Once you have interviewed all of the applicants, you should make a decision about who to hire.

After you have made a decision, you should extend a job offer to the chosen applicant. You should also complete any necessary paperwork, such as tax forms and employment contracts. Additionally, you should provide the new employee with any necessary training and orientation materials.

By following these steps, you can quickly and efficiently hire employees for your Virginia LLC. However, it is important to remember that you must comply with all state laws and regulations when hiring employees. Additionally, you should take the time to find the right candidate for the job, as this will ensure that your business runs smoothly and successfully.
FAQs
What Is an LLC?
An LLC is a business entity that can be treated as either a corporation, a partnership, or a sole owner business.
Is the LLC liable for damages caused by employees?
The owners of the company are not personally liable for the actions of the employees, the LLC is liable for any such actions.
What is the IRS Form I-9?
Before hiring an employee, under federal law, the business has to verify an employee's eligibility to work in the United States with the (IRS Form I-9). The business owner also has to make sure the employee has a valid SSN or Social Security Number.
What is LLC self-employment?
LLC members, or LLC owners, are self-employed according to the IRS because they pay themselves through the earnings of LLC.
In Conclusion
All the LLCs with employees are bound by many rules and regulations with reference to wages. It is always advisable to register a registered agent service to understand the laws better. Feel free to share your feedback with us in the comment section below.