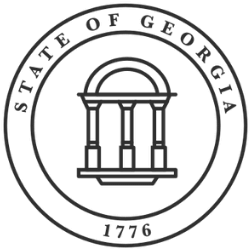 If you already have an LLC in another state and want an LLC in Georgia, then how to start an LLC would be somewhat different. You must register as a foreign LLC. We have here a guide on how you can qualify and register for a foreign LLC in Georgia.
Forming a Georgia Foreign LLC
A foreign LLC does not need to be a company from another country but a business formed under the laws of another state. To start a foreign LLC in Georgia, you need to register it with the Georgia Secretary of State.
Step 1: Choose Georgia Foreign LLC Name
Obtain a name reservation certificate and submit it with your foreign qualification requirements at the Georgia Secretary of State. Your LLC's legal name outside of Georgia will be listed on the application, along with the name it will use in Georgia. Take note of the requirements for naming your LLC.
Check name availability at Georgia's business entity names and reserve your LLC name.
Step 2: Select Georgia Foreign LLC Registered Agent
You'll need a registered agent to form a foreign LLC in Georgia and take note that a Georgia registered agent must have a local address. Here are three of the best LLC services on our list that will provide you with registered agents to ease your worries:
Step 3: File Registration of Georgia Foreign LLC
Fill out and submit a Foreign LLC Application for Registration form via email to this page or by mail to Corporations Division, 2 Martin Luther King Jr. Dr. SE, Suite 313 West Tower, Atlanta, Georgia 30334.
Include the following:
LLC's full legal name.
A fictitious name or a DBA (only if your LLC's legal name is not available); Attach a statement of adoption of the fictitious name signed by all LLC members.
LLC's principal office and mailing addresses.
LLC formation state and date.
Registered agent's name and address in Georgia.
Date when your LLC will start operations in Georgia.
Credit card information on the last page of the form for the $150 application fee.
The LLC cost in Georgia, even for foreign LLCs will differ between online filing and by mail.
Step 4: Determine How Your Georgia Foreign LLC is taxed
Foreign LLCs are also subjected to the Georgia Business Privilege Tax, and they must file LLC annual reports each year.
Note that forming a foreign LLC would be good for your business as you can legally operate in a different state thus reaching a larger market and opening more opportunities for higher profit.
Steps to Filing Georgia Foreign LLC Online
Time needed: 5 minutes
One can register a foreign LLC in Georgia via online mode, by mail, or drop the application form in person. The cost of registration is $225 (non-refundable). For online registration, one has to register with the Georgia Corporation Divisions website. If you already have an account with the official site then you need to log in to the website to get the online service. Following are the steps to register a foreign LLC in Georgia online.
Sign up or Sign in to the website

One has to register with the proper email ID, name, and address on the Georgia Corporation Divisions official site.

If you already have an account with the site, then you can use the credentials to log in to the site. Make sure you open the website from one browser only. Logging in to the site from multiple browsers at a time can cause problems. Then, just jump to step 5.

Encode details

If you are just about to sign-up, then the next step is to enter the details like name, address, and email ID to start the sign-up process. Hit the Continue button to the next step of the process.


Encode your desired login credentials

On the next page, add your desired user ID and password. Make sure to add at least 8 characters for your ID and password.


Create the Account

Click on the "Create My Account" to finish the registration process. It is recommended to choose a security question that can be easily remembered.


Login and Click "Create of Register New Business."

As you hit the 'Login' button you will be landed on the Online Service List page. On that page, you will get a list of services like registration of new entities, annual fee registration, name reservation form, and so on. Choose "Create of Register New Business"

Click the Second Option.

Select option 2, 'I am creating a foreign business' which is not located in Georgia. While forming a domestic business in Georgia, you need to select option 1.

Fill up the form with correct information.

Mention your desired business name. If you already have requested a business name, mention that in the form.

Business Information

In the next section, enter the information about the NAICS, business type, and sub-codes.

Enter Your Principal Office Address and Records Address.

There are mandatory boxes with ted marks. One has to fill those boxes. Click on 'Continue' to go to the next page.

Email and Registered Agent

On the next page, enter the business email ID, and manager information in the different sections of the form.

Register or create a registered agent on the form.

Add your registered agent's name, address, and email ID to continue your registration. If you still don't have a registered agent, check out the best LLC services to know about the registered agents.

Mention the Jurisdiction details in the form

The date of formation of the LLC, date of the commencement of the same in Georgia, and finally sign your name and position in the LLC at the bottom of the page.

Review Details

Next is a review page where you can check the details you have entered. You can go back and edit the details if you need to. If the details are final, then "Submit" the form.

Payment

Finally, you will be at the payment page. Make the payment of $225 (non-refundable) to register your Foreign LLC in Georgia.
If you choose a regular process, then it will not cost anything extra. For the same-day registration, LLCs have to pay an additional $250 along with the registration fee. For the 2-day processing time, it will cost $100 extra along with the normal registration fee.
It is convenient plus easy to file for a foreign LLC if you are doing it online. The steps are very easy and that's why it's possible to go along with the steps and form a foreign LLC in Georgia.
File Foreign LLC By Mail
Download the Application Form (CD 241) from the Georgia Corporations Division website.
Fill up the form with correct and complete information regarding your LLC.
Get a printed copy of the filled-up form.
Download the Transmittal form (CD 231) for LLC
Fill up the Transmittal Form with correct and complete information.
Get the printed copy of the filled-up form.
Mail both the forms to the Georgia Secretary of State, Corporations Division, 2 Martin Luther King Jr. Dr. SE, Suite 313 West Tower, Atlanta, Georgia 30334
Send $235 ($225 registration fee + $10 paper service charge) with the forms either by money order or cheque.
After Forming Georgia Foreign LLC
Here are added things you need to accomplish after forming your Georgia Foreign LLC
Obtain Business Licenses. Find the business licenses you'll need using the Business License Search.
File LLC annual reports and Business Privilege Tax.
Pay State Taxes like sales tax; you'll need an EIN for your LLC.
How Much Does It Cost to Register a Foreign LLC in Georgia
To register as a foreign LLC in Georgia, you can file through mail by paying a filing amount of $225 to the Georgia Secretary of State.
First and foremost, it is crucial to recognize that the expenses associated with registering a foreign LLC in Georgia can be broadly divided into two categories: state fees and service fees. State fees primarily encompass charges imposed by the state government for processing and filing relevant documents.

The initial step in registering a foreign LLC involves submitting an Application for a Certificate of Authority to Transact Business. This document establishes the existence of the foreign LLC within the state of Georgia. The fee for filing this application is typically around a few hundred dollars, which is payable to the Secretary of State's office.

Additionally, the state of Georgia requires foreign LLCs to designate a registered agent. This individual or entity is responsible for accepting legal documents and official correspondence on behalf of the company. Utilizing a registered agent service can involve separate fees, which vary depending on the provider and level of service desired by the LLC.

Apart from the state fees mentioned above, service fees can significantly impact the overall cost of registering a foreign LLC in Georgia. These fees come into play when businesses choose to use professional services (such as law firms or online legal service providers) to assist them throughout the registration process. Service fees can encompass a range of services, including legal consultation, document preparation, and special corporate services.

The complexity and individual requirements of each foreign LLC application often determine the extent to which professional assistance is necessary and consequently, the extent of service fees incurred. While seeking legal assistance is not mandatory, many entrepreneurs find it beneficial in ensuring a smooth and compliant registration process.

Furthermore, various additional costs may arise depending on the specific needs of the business. These can include securing a lease for a physical office or fees associated with obtaining any necessary permits or licenses in Georgia. Budgeting for these supplementary expenses can help foreign LLCs be well-prepared for their operations in the state.

As in any business venture, gaining a comprehensive understanding of the costs involved in registering a foreign LLC in Georgia is paramount. While these costs are inevitable, careful planning and consideration can help business owners manage their finances effectively and make informed decisions regarding professional assistance, the range of special services they may require, and the specific needs of their unique situation.

By being aware of state fees, service fees, and potential additional expenses, entrepreneurs can minimize any surprises along the way. Expanding businesses seeking to register a foreign LLC in Georgia should take time to research and understand the associated costs as they evaluate their opportunities for growth.
F.A.Qs
What is a foreign LLC in Georgia?
If your LLC is formed under the laws of another state, it is referred to as a foreign LLC in Georgia.
Do I need a foreign LLC?
Businesses incorporated outside of the state where they operate must have "foreign qualifications" issued in the other states.
What is the main difference between domestic and foreign LLC?
A domestic LLC is a company registered in Georgia as an LLC. The entity type that has a physical presence in another state is a foreign LLC.
In Conclusion
Starting a foreign LLC in Georgia does not require a lot of documentation or tasks. However, it is always good to seek help from a professional when it comes to running your business. Get a professional registered agent and form your foreign LLC anywhere without a hassle.