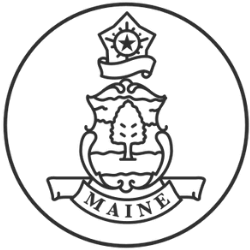 If you already have an LLC in another state and want a Maine LLC, then starting an LLC would be somewhat different. You must register as a foreign LLC. We have here a guide on how you can qualify and register for a foreign LLC in Maine.
Forming a Maine Foreign LLC
A foreign LLC does not need to be a company from another country but a business formed under the laws of another state. To start a foreign LLC in Maine, you need to register it with the Maine Secretary of State.
Step 1: Choose Maine Foreign LLC Name
Obtain a name reservation certificate and submit it with your foreign qualification requirements at the Maine Secretary of State. Your LLC's legal name outside of Maine will be listed on the application, along with the name it will use in Maine. Take note of the requirements for naming your LLC.
Check name availability at Maine's business entity names and reserve your LLC name.
Step 2: Select Maine Foreign LLC Registered Agent
You'll need a registered agent to form a foreign LLC in Maine and take note that a Maine registered agent must have a local address. Here are three of the best LLC services on our list that will provide you with registered agents to ease your worries:
Step 3: File Registration of Maine Foreign LLC
Fill out and submit a Foreign LLC Application for Registration by mail to the Secretary of State, Division of Corporations, UCC, and Commissions, 101 State House Station, Augusta, ME 04333.
Include the following:
LLC's full legal name.
A fictitious name or a DBA (only if your LLC's legal name is not available); Attach a statement of adoption of the fictitious name signed by all LLC members.
LLC's principal office and mailing addresses.
LLC formation state and date.
Registered agent's name and address in Maine
Date when your LLC will start operations in Maine.
Credit card information on the last page of the form for the $20 application fee plus $50 for expedited processing or $100 for immediate processing.
The LLC cost in Maine, even for foreign LLCs will differ between online filing and by mail.
Step 4: Determine How Your Maine Foreign LLC is taxed
Foreign LLCs are also subjected to the Maine Business Privilege Tax, and they must file LLC annual reports each year.
Note that forming a foreign LLC would be good for your business as you can legally operate in a different state thus reaching a larger market and opening more opportunities for higher profit.
Steps to Filing Maine Foreign LLC Online
Time needed: 5 minutes
To set up a foreign LLC in Maine, you must file your Foreign Registration Statement with the Bureau of Corporations, Commissions and Elections, State of Maine. The application fee for the registration of a foreign LLC is $250. The State does not offer online registration yet and the application can be filed either online or in-person.
Visit the Official Secretary of State of Maine Website

The Official Website of the Secretary of State of Maine provides information about the Forms and Fees requirements of Limited Liability Companies in the State of Maine.

Foreign Limited Liability Companies

On the following page, click on the link 'Foreign Limited Liability Companies' above the heading of 'Forms and Fees'.

Statement of Foreign Qualification to Conduct Activities

On the following page, scroll down the cursor to the heading "Foreign Limited Liability Companies". To qualify as a foreign LLC in the State of Maine, you must fill the FORM MLLC-12. Download the application form from the link: Statement of Foreign Qualification to Conduct Activities.

Download and complete the Application Form

On clicking the given link, the standard form for Registration opens up. Download the registration form and fill in the required details.

Make the payment

After filing the form, make the payment in the name of "Secretary of State" with a check of $250.00.

Submit the form

Review the details filled in the form thoroughly to avoid any future rejection or delays. Also, attach your company's Certificate of Existence authenticated by the Secretary of State of your original jurisdiction. Submit your form to the following address: Secretary of State, Divisions of Corporation, UCC and Commissions, 101 State House Station, Augusta, ME 04333
After Forming Maine Foreign LLC
Here are added things you need to accomplish after forming your Maine Foreign LLC
Obtain Business Licenses. Find the business licenses you'll need using the Business License Search.
File LLC annual reports and Business Privilege Tax.
Pay State Taxes like sales tax; you'll need an EIN for your LLC.
It is convenient plus easy to file for the foreign LLC if you are doing it online. However, there is no online filing for a Maine LLC.
How Much Does It Cost to Register a Foreign LLC in Maine
To register as a foreign LLC in Maine, you can file through mail paying $250 payable to the Maine Secretary of State.
As an aspiring business owner, one might wonder about the expenses involved in registering a foreign LLC. While it is difficult to pinpoint an exact figure without specific data, there are various factors that require financial considerations.

First and foremost, the application process itself incurs costs. To initiate the registration of a foreign LLC in Maine, the State Department requires submitting an application along with the necessary accompanying documents. These typically include a Certificate of Existence or Good Standing from the home state of the LLC, a completed Foreign LLC Application, and any required supplementary documentation. Applicants should be prepared for fees associated with these documents and any additional certificates or filings that may be needed.

Legal fees are another consideration. Many choose to work with a business attorney experienced in corporate law to guide them through the registration process. These attorneys play an invaluable role in ensuring compliance with the state's legal requirements while protecting the interests of entrepreneurs. The costs associated with legal services can vary depending on the complexity of the specific situation, so it is important to keep this in mind when budgeting for registering a foreign LLC in Maine.

Once the registration process is completed, ongoing compliance obligations may result in further expenses. For instance, foreign LLCs in Maine are required to appoint a registered agent within the state. A registered agent is responsible for receiving legal and tax documents on behalf of the LLC and plays a vital role in maintaining compliance. Engaging the services of a registered agent adds an additional financial commitment that must be factored into the overall cost of operating a foreign LLC in Maine.

In addition to registration and compliance costs, various operational expenses should be considered. These include securing and maintaining a physical business address, obtaining professional resources such as accounting or bookkeeping services, and acquiring any necessary licenses or permits based on the nature of the business. Such expenses are typical regardless of whether a company is foreign or domestic and contribute to the overall cost of running a successful business.

As with any financial commitment, it is crucial to conduct thorough research and consult professionals with expertise in the Maine legal and business landscape. While the specifics can only be determined with an in-depth examination of individual circumstances, it is clear that registering a foreign LLC in Maine involves a range of expenses. Being prepared and budgeting accordingly will help entrepreneurs navigate the process smoothly and embark on their business endeavors with confidence.

In conclusion, foreign entrepreneurs looking to register an LLC in Maine should be mindful of the various financial considerations involved in the process. From initial registration fees to ongoing compliance costs and operational expenses, careful planning and budgeting are essential for a successful venture. The benefits of setting up and expanding a business in the enchanting state of Maine are certainly worth exploring, but understanding the costs and obligations will contribute to a smooth and prosperous journey.
F.A.Qs
What is a foreign LLC in Maine?
If your LLC is formed under the laws of another state, it is referred to as a foreign LLC in Maine.
Do I need a foreign LLC?
Businesses incorporated outside of the state where they operate must have "foreign qualifications" issued in the other states.
What is the main difference between domestic and foreign LLC?
A domestic LLC is a company registered in Maine as an LLC. The entity type that has a physical presence in another state is a foreign LLC.
In Conclusion
Starting a foreign LLC in Maine does not require a lot of documentation or tasks. However, it is always good to seek help from a professional when it comes to running your business. Get a professional registered agent and form your foreign LLC anywhere without a hassle.