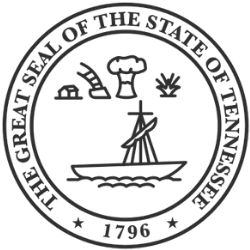 If you already have an LLC in another state and want an LLC in Tennessee, then starting an LLC would be somewhat different. You must register as a foreign LLC. We have here a guide on how you can qualify and register for a foreign LLC in Tennessee.
Forming a Tennessee Foreign LLC
A foreign LLC does not need to be a company from another country but a business formed under the laws of another state. To start a foreign LLC in Tennessee, you need to register it with the Tennessee Secretary of State.
Step 1: Choose Tennessee Foreign LLC Name
Obtain a name reservation certificate and submit it with your foreign qualification requirements at the Tennessee Secretary of State. Your LLC's legal name outside of Tennessee will be listed on the application, along with the name it will use in Tennessee. Take note of the requirements for naming your LLC.
Check name availability at Tennessee's business entity names and reserve your LLC name.
Step 2: Select Tennessee Foreign LLC Registered Agent
You'll need a registered agent to form a foreign LLC in Tennessee and take note that a Tennessee registered agent must have a local address. Here are three of the best LLC services on our list that will provide you with registered agents to ease your worries:
Step 3: File Registration of Tennessee Foreign LLC
Fill out and submit a Foreign LLC Application for Registration form via email to TNS[email protected] or by mail to Secretary of State's office at 6th FL – Snodgrass Tower ATTN: Corporate Filing, 312 Rosa L. Parks AVE, Nashville, TN 37243.
Include the following:
LLC's full legal name.
A fictitious name or a DBA (only if your LLC's legal name is not available); Attach a statement of adoption of the fictitious name signed by all LLC members.
LLC's principal office and mailing addresses.
LLC formation state and date.
Registered agent's name and address in Tennessee.
Date when your LLC will start operations in Tennessee.
Credit card information on the last page of the form for the $150 application fee.
The LLC cost in Tennessee, even for foreign LLCs will differ between online filing and by mail.
Step 4: Determine How Your Tennessee Foreign LLC is taxed
Foreign LLCs are also subjected to the Tennessee Business Privilege Tax, and they must file LLC annual reports each year.
Note that forming a foreign LLC would be good for your business as you can legally operate in a different state thus reaching a larger market and opening more opportunities for higher profit.
Steps to Filing Tennessee Foreign LLC Online
Time needed: 5 minutes.
To start your foreign business as a Limited Liability Company in the State of Tennessee, you must first register your business with the Secretary of State of Tennessee office to obtain the Certificate of Authority. The State offers online and offline filing options. The cost of registration is $300+. When your application is approved by the State office, you will receive the Certificate of Authority of your business documents from the Secretary of State office. We have explained the aspects you need to cover when you apply for Foreign Business Registration in Tennessee.

Following are the steps to register the Foreign LLC online:
Visit the Official website of the Tennessee Secretary of State

Go to the Businesses tab on the official Tennessee Secretary of State website. On the State main web page, click on the 'Businesses' option on the top toolbar.

Choose the "File new Business Online" option

Click on the File New Business Online tab in the circle.

Click on Start Now Option

On the next page, you will see a red "Start Now" button. Click on that.

Choose Business Entity Type

Select "Limited Liability Company" from the business entity type- drop-down menu & check the box before "I Attest That"

Start Filing the Application Form

The application form is displayed on the screen. Enter the business entity name and confirm the same. Select the formation locale as 'Foreign Business'. If your business is a Series LLC, you can accordingly select the same. Next, press the 'Continue' tab.

Proceed with other details & signatures

Fill in the required details on all the subsequent pages. Make sure that you have filled in the information correctly. Put all the relevant signatures of the signatories.

Make the Payment

Once you have correctly filled the application form, proceed to the payment gateway page and make the payment as per your business structure, i.e. $300+ $50 for every member. You receive an acknowledgment of your application, once you have submitted it successfully.
Filing Tennessee Foreign LLC by Mail
If you wish to file your Tennessee Foreign Business LLC Certificate of Authority application by mail, you can do so easily.
Download the application form PDF (Form SS-4233) on your device.
Read the instructions attached to the form carefully and accordingly fill in the details.
You can attach the Certificate of Existence issued by the State of Original Jurisdiction.
After you have reviewed all the details thoroughly in the application form, issue a money order or check payable to the Tennessee Secretary of State.
Compile all the documents together and mail it to the following address, Business Services Division, Tre Hargett, Secretary of State, State of Tennessee 312 Rosa L. Parks AVE, 6th Fl. Nashville, TN 37243-1102.
You can also submit your walk-in application to the Secretary of State Business Services Division located at 6th FL – Snodgrass Tower, 312 Rosa L. Parks Ave, Nashville, TN 37243.
After Forming Tennessee Foreign LLC
Here are added things you need to accomplish after forming your Tennessee Foreign LLC
Obtain Business Licenses. Find the business licenses you'll need using the Business License Search.
File LLC annual reports and Business Privilege Tax.
Pay State Taxes like sales tax; you'll need an EIN for your LLC.
It is convenient plus easy to file for the foreign LLC if you are doing it online. The steps are very easy and that's why it's possible to go along with the steps and form the foreign LLC in Tennessee.
How Much Does It Cost to Register a Foreign LLC in Tennessee
To register as a foreign LLC in Tennessee, you can file through mail by paying a filing fee od $50 per member to the Tennessee Secretary of State.
When it comes to starting a business in Tennessee, you may ask, "How much does it cost to register a foreign LLC?" The answer to this question depends on your situation, but it's important to be aware of the requirements before you begin. In addition to the fees, you may need to obtain a business license and a municipal or state permit. If you want to do business in Tennessee, it's best to consult an attorney. They can help you navigate the process and ensure that you don't make any costly mistakes.

To register a foreign LLC in Tennessee, you'll need to fill out an Application for Certificate of Authority (Form SS-4233) and pay a fee. The application is available for download from the Secretary of State's website, and requires that you include a copy of a certificate of good standing from your home jurisdiction. This document is considered a must-have for a foreign LLC, as it proves that the business is legitimate.

You'll also need to establish a Tennessee registered agent. A registered agent is someone who can represent your LLC and file your paperwork for you. For a small fee, a professional registered agent service can help you keep your business in compliance and avoid late fees. It's best to use a service with a good reputation. Most providers offer free service for the first year, and charge a minimal monthly rate for ongoing filings.

There are other costs that you'll likely incur during your business's lifecycle. For example, you'll be required to register with the Department of Revenue, remit business tax on sales, and pay the Franchise & Excise tax. Also, you'll need to have a bank account with an Employer Identification Number. These are often required by banks and other financial institutions.

When it comes to the best way to register a foreign LLC in Tennessee, you should consider the services of an experienced registered agent. Your service provider will provide reminders about key deadlines, and keep you in the know about the most important filings for your particular company. They will also be responsible for obtaining and filing all the paperwork needed for a new business, including an Employer Identification Number. An expert can assist you with registering a foreign LLC anywhere in the state.

The process of registering a foreign LLC is not as complicated as you might think. Most states require a number of steps to get started. However, if you have a large budget, you can easily hire an experienced lawyer to get your business started. Alternatively, you can go the route of a third party provider.

Although the process for registering a foreign LLC in Tennessee is relatively straightforward, it's still wise to do your research. There are many fees associated with establishing a business, so it's a good idea to get advice from an attorney. Failure to do so can result in fines or even lawsuits. Additionally, a professional registered agent service will help you avoid having your LLC's filings denied because it is not in compliance.
F.A.Qs
What is a foreign LLC in Tennessee?
If your LLC is formed under the laws of another state, it is referred to as a foreign LLC in Tennessee.
Do I need a foreign LLC?
Businesses incorporated outside of the state where they operate must have "foreign qualifications" issued in the other states.
What is the main difference between domestic and foreign LLC?
A domestic LLC is a company registered in Tennessee as an LLC. The entity type that has a physical presence in another state is a foreign LLC.
In Conclusion
Starting a foreign LLC in Tennessee does not require a lot of documentation or tasks. However, it is always good to seek help from a professional when it comes to running your business. Get a professional registered agent and form your foreign LLC anywhere without a hassle.