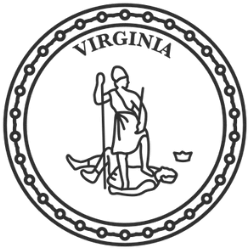 If you already have an LLC in another state and want an LLC in Virginia, then starting an LLC would be somewhat different. You must register as a foreign LLC. We have here a guide on how you can qualify and register for a foreign LLC in Virginia.
Forming a Virginia Foreign LLC
A foreign LLC does not need to be a company from another country but a business formed under the laws of another state. To start a foreign LLC in Virginia, you need to register it with the Virginia Secretary of State.
Step 1: Choose Virginia Foreign LLC Name
Obtain a name reservation certificate and submit it with your foreign qualification requirements at the Virginia Secretary of State. Your LLC's legal name outside of Virginia will be listed on the application, along with the name it will use in Virginia. Take note of the requirements for naming your LLC.
Check name availability at Virginia's business entity names and reserve your LLC name.
Step 2: Select Virginia Foreign LLC Registered Agent
You'll need a registered agent to form a foreign LLC in Virginia and take note that a Virginia registered agent must have a local address. Here are three of the best LLC services on our list that will provide you with registered agents to ease your worries:
Step 3: File Registration of Virginia Foreign LLC
Fill out and submit a Foreign LLC Application for Registration form via email to [email protected] or by mail to State Corporation Commission Clerk's Office P.O. Box 1197 Richmond, VA 23218-1197.
Include the following:
LLC's full legal name.
A fictitious name or a DBA (only if your LLC's legal name is not available); Attach a statement of adoption of the fictitious name signed by all LLC members.
LLC's principal office and mailing addresses.
LLC formation state and date.
Registered agent's name and address in Virginia.
Date when your LLC will start operations in Virginia.
Credit card information on the last page of the form for the $150 application fee.
The LLC cost in Virginia, even for foreign LLCs will differ between online filing and by mail.
Step 4: Determine How Your Virginia Foreign LLC is taxed
Foreign LLCs are also subjected to the Virginia Business Privilege Tax, and they must file LLC annual reports each year.
Note that forming a foreign LLC would be good for your business as you can legally operate in a different state thus reaching a larger market and opening more opportunities for higher profit.
Steps to Filing Virginia Foreign LLC Online
Time needed: 5 minutes
To set up your foreign business LLC in the State of Virginia, you must file the Application for a Certificate of Registration to Transact Business in Virginia as a Foreign Limited Liability Company. The filing fee is $100. Once your application is approved by the authorities, you will receive a Certified copy of your application from the Secretary of State office. We have explained the aspects you need to cover when you register for Virginia Foreign LLC.

Following are the steps to register Foreign LLC online:
Visit the Official website of the Virginia Secretary of State

Access the Business Home page on the official Virginia Secretary of State website. The page contains a distinct section for Foreign Limited Liability Companies under Forms & fees, which consists of all the information and links related to Foreign LLCs.

File Online

On the page, scroll down to the heading 'Application for a Certificate of Registration to Transact Business in Virginia as a Foreign Limited Liability Company' and click on the 'File online' option available adjacent to the heading.

Sign in/create your account

The link will navigate you to the Clerk's information system portal. If you already have an account on the CIS portal, proceed to sign in by entering your login credentials. In case you do not have an account, click on the 'Register' tab present at the bottom of the page.

Start to file your application

After confirmation of your CIS account, log in to the CIS portal. On the user homepage, search for "New business formation" and get started. Under eFile Express, select the option to "Form a Virginia Out-of-State Limited Liability Company". Read all the instructions attached to the application form carefully and proceed to fill in the details.

Review the application

Before you finalize the form, review all the information provided by you in the application. all the information should be correct and accurate to your knowledge.

Make the payment:

Once you have completed filling in all the details in the form, you can proceed to the payment gateway page. Make a payment of $100 as the filing fee for your application. You will receive a notification from the Secretary of State office confirming your application submission.
Steps to Filing Virginia Foreign LLC by Mail
In case you wish to register your foreign business LLC in the State of Virginia through offline mode, you can do that easily through the mail.
You can access the offline application form on the Official Secretary of State website. You can also download the Application form PDF (LLC1052- PDF) here.
Read the instructions attached to the form carefully and accordingly abide by it while filling up your form.
Start to fill in the required details in the application form. Do not leave any mandatory section blank.
Review the application form to ensure all the information entered by you are true and correct.
Issue a money order or check for $100.00 as the filing fee of your application, payable to the 'State Corporation Commission'.
Arrange the documents together and mail to the following address, State Corporation Commission, Clerk's Office, P.O. Box 1197, Richmond, VA 23218-1197. The office address for in-person filing is State Corporation Commission, Clerk's Office, First Floor, 1300 E. Main St., Richmond, VA 23219.
After Forming Virginia Foreign LLC
Here are added things you need to accomplish after forming your Virginia Foreign LLC
Obtain Business Licenses. Find the business licenses you'll need using the Business License Search.
File LLC annual reports and Business Privilege Tax.
Pay State Taxes like sales tax; you'll need an EIN for your LLC.
It is convenient plus easy to file for the foreign LLC if you are doing it online. The steps are very easy and that's why it's possible to go along with the steps and form the foreign LLC in Virginia.
How Much Does It Cost to Register a Foreign LLC in Virginia
To register as a foreign LLC in Virginia, you can file through mail by paying a filing fee of $100 to the Virginia State Corporation Commission.
Establishing a foreign LLC requires fulfilling a series of legal and administrative requirements. Of course, these requirements come at a financial cost, which can vary depending on various factors. It is crucial for aspiring business owners to be aware of these expenses and incorporate them into their budgeting plans to ensure a smooth registration process.

One of the initial expenses that foreign LLCs should expect is filing fees. When registering as a foreign LLC in Virginia, businesses are required to submit an Application for a Certificate of Registration to the State Corporation Commission. Along with this application, there is a non-refundable filing fee that needs to be paid. The filing fee can vary depending on the specific circumstances of your business, such as the type of entity you are forming, the services you provide, or the industry you operate in.

Another important cost consideration is the registered agent fee. Every foreign LLC operating in Virginia is mandated to appoint a registered agent who will act as a point of contact between the company and the state. The registered agent is responsible for receiving legal and official documents on behalf of the LLC. Entities offering registered agent services usually charge an annual fee for performing these responsibilities, so it is essential to choose a registered agent that suits your business's needs and budget.

In addition to the filing and registered agent fees, entrepreneurs venturing into establishing a foreign LLC in Virginia should also expect to incur legal fees. Partnering with an attorney who specializes in business formation can greatly streamline the registration process. The attorney's fees can vary depending on their level of expertise and the complexity of your business structure. Despite the additional expense, seeking professional assistance can provide peace of mind, knowing that all legal requirements are met efficiently, reducing the risk of potential setbacks or complications.

Lastly, it is important to consider ongoing compliance costs associated with maintaining a foreign LLC in Virginia. Once the registration is complete, businesses are obligated to fulfill various requirements to maintain their active status, including annual reports and fees. While these costs are often relatively minor, it is crucial to account for them when budgeting for your foreign LLC in Virginia.

In conclusion, entrepreneurs interested in launching a foreign LLC in Virginia must recognize the associated expenses involved in the registration process. From the initial filing fees and appointment of a registered agent to legal fees, budgeting for these expenses is crucial for successful and efficient registration. Additionally, entrepreneurs should keep in mind that ongoing compliance costs will persist after establishment, and adequate preparation is essential. When planned effectively and accounted for, the cost of registering a foreign LLC in Virginia can be seen as an investment towards a strong and legally compliant foundation for your business's growth and success.
F.A.Qs
What is a foreign LLC in Virginia?
If your LLC is formed under the laws of another state, it is referred to as a foreign LLC in Virginia.
Do I need a foreign LLC?
Businesses incorporated outside of the state where they operate must have "foreign qualifications" issued in the other states.
What is the main difference between domestic and foreign LLC?
A domestic LLC is a company registered in Virginia as an LLC. The entity type that has a physical presence in another state is a foreign LLC.
In Conclusion
Starting a foreign LLC in Virginia does not require a lot of documentation or tasks. However, it is always good to seek help from a professional when it comes to running your business. Get a professional registered agent and form your foreign LLC anywhere without a hassle.